Move over, egg white. After years of cholesterol-shaming, egg yolks have gotten the thumbs up from doctors and nutrition experts. In addition to adding a stunning pop of color to a dish, egg yolks add rich flavor. An egg is a sign of rebirth, as well as a traditional Easter symbol, so we've rounded up seven restaurants that have hatched egg yolk dishes on spring menus.
Barbusa, San Diego, California
Traditional Carbonara pasta typically has five ingredients — spaghetti, pancetta, Parmesan, eggs, and black pepper. But, Barbusa reinvents the dish with wider, hand-made fettuccini, crisp pancetta, plump sweet peas, and caramelized onions. And when it is served, a farm-fresh egg yolk is added. The yolk begs to be broken — go for it; it will envelop the pasta with a lush creaminess. Make a reservation at Barbusa.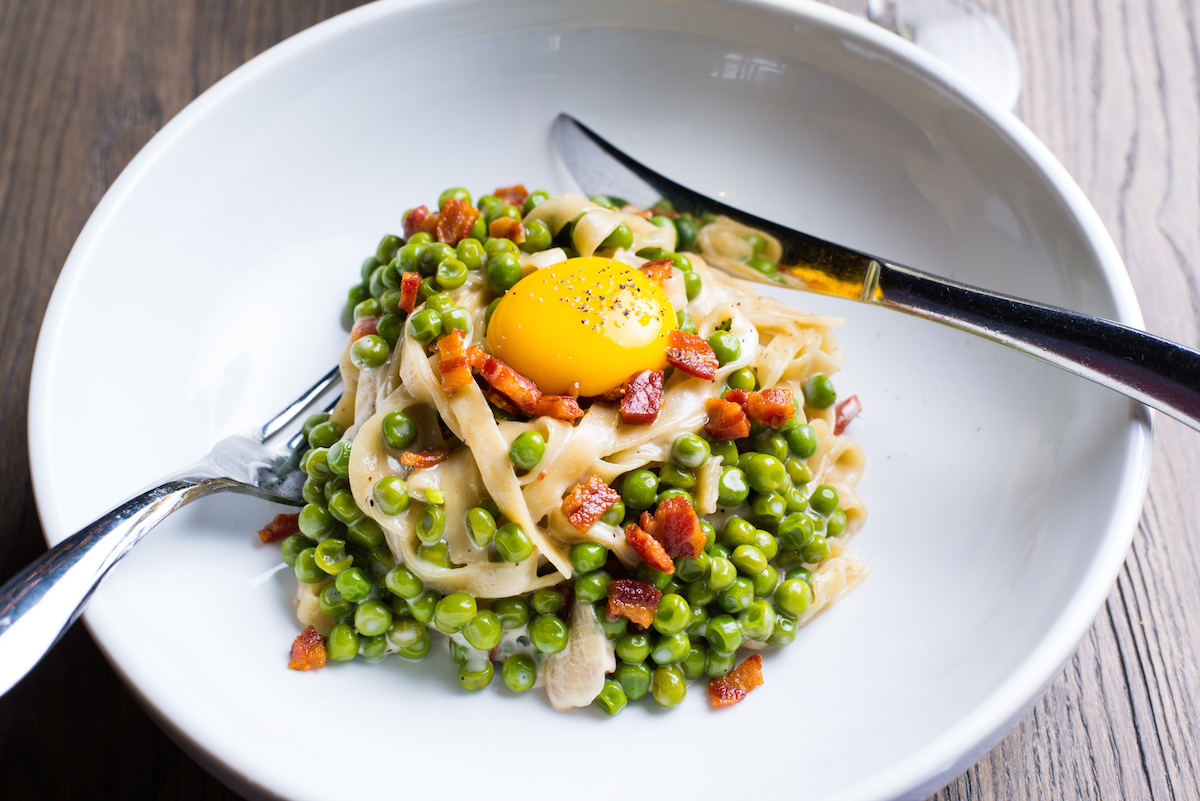 Bedford & Co., New York, New York
Chef Justin Neubeck's Eggs in Purgatory is all about two prominent organic eggs — and and their yolks — sitting pretty and holding their own on a plate surrounded by roasted tomato sauce and Parmesan. The dish is served in a skillet "to save the yolks from pouring onto your lap" and with sourdough toast "to help scoop everything up." So thoughtful. And delicious. Make a reservation at Bedford & Co.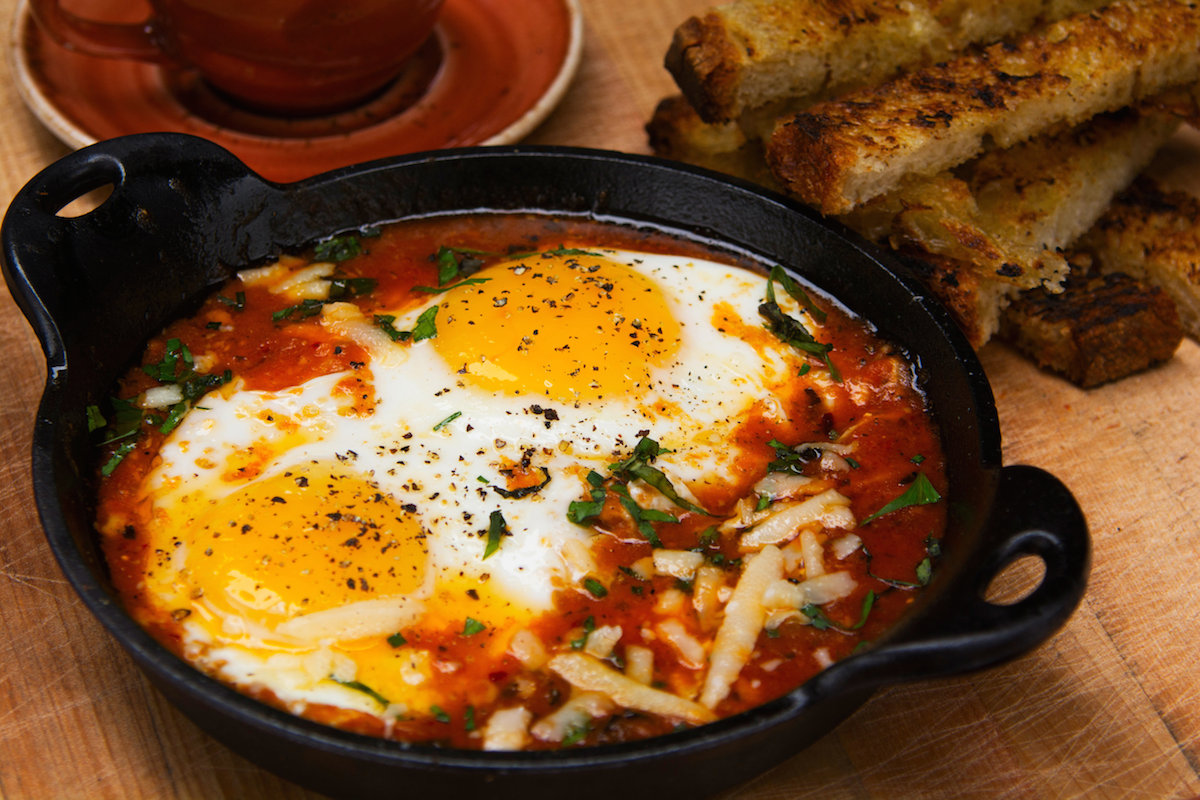 MARDI Restaurant, West Hollywood, California
Located in PaliHouse West Hollywood, Mardi serves a beef tartare from chef Kris Tominaga that sits pretty on a bed of finely chopped romaine with a Parmesan anchovy dressing. It is, of course, bedecked a bright egg yolk. Make a reservation at MARDI Restaurant.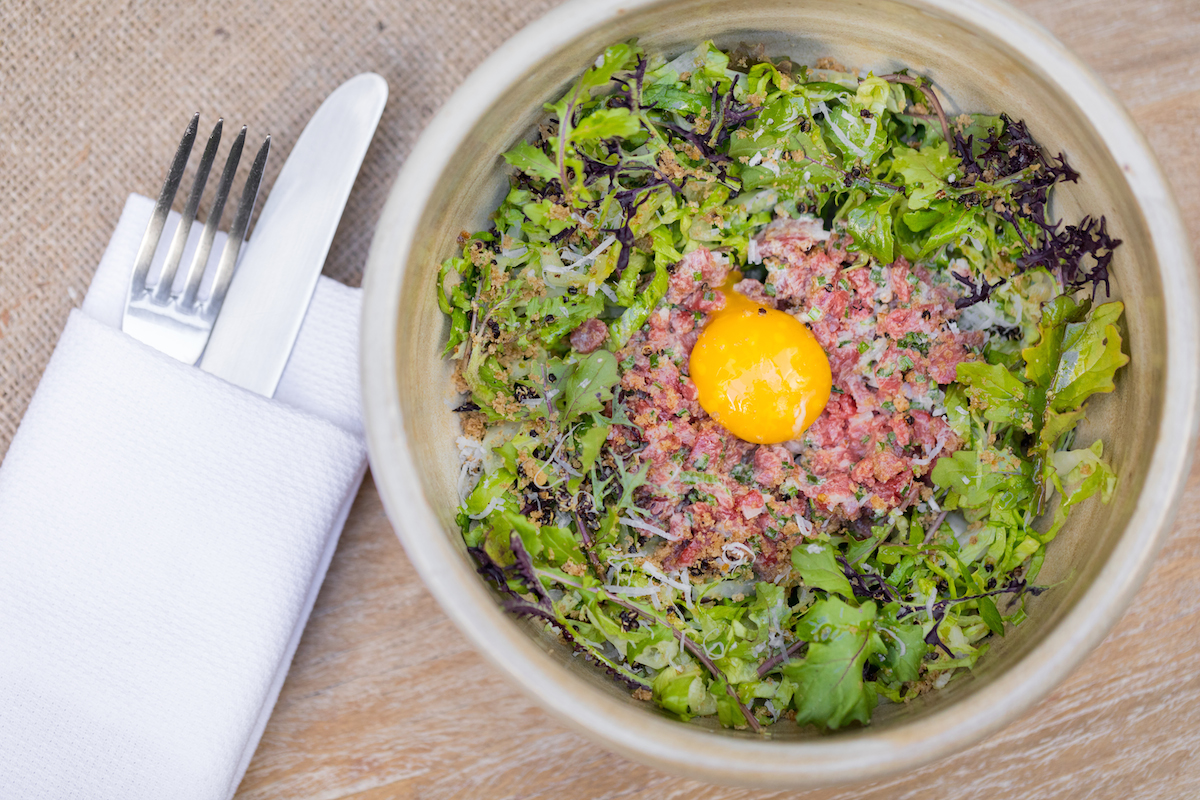 Osteria Posto, Waltham, Massachusetts
The Beef Tartare for Two created by chef Joe Cassinelli includes Savora mustard, anchovy, and secret Osteria Posto sauce. Cut to order, this royally simple dish is coronated with an egg yolk. Make a reservation at Osteria Posto.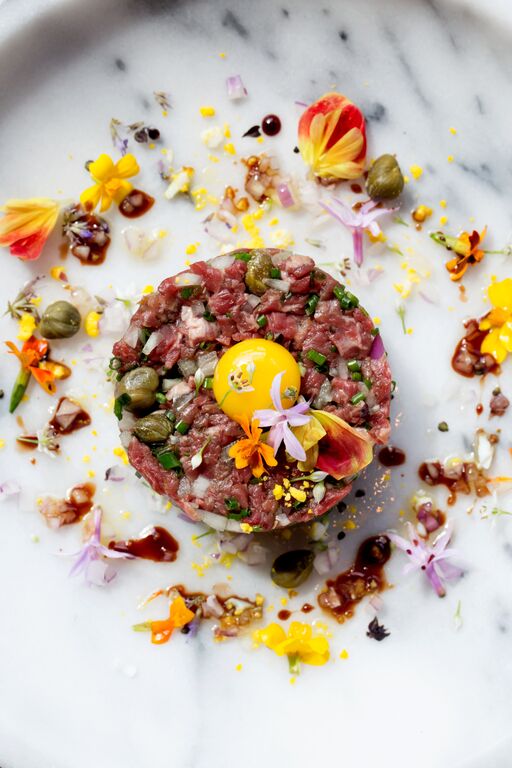 Brava by Brad Kilgore, Miami, Florida
The Adrienne Arsht Center is home to award-winning chef Brad Kilgore's theatrical Brava restaurant. Chef Kilgore's Salad Lyonnaise is tossed with compressed bacon, fine herbs, whipped potato, and a shallot vinaigrette — and an egg yolk has a leading role. An applause-worthy dish. Make a reservation at Brava by Brad Kilgore.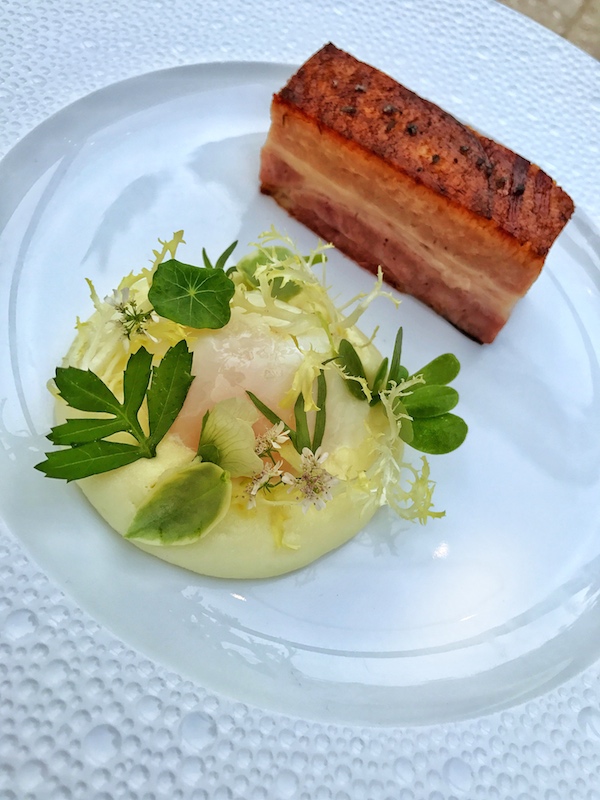 Doretta Taverna & Raw Bar, Boston, Massachusetts
This modern Greek restaurant elevates the classic tartare to an outrageous level. Chef Brendan Pelley's Doretta Lamb Tartare is built with Mountain Tea-smoked lamb tartare, lamb fat powder, quail egg yolk, and potato chips. The quail egg yolk is gracefully presented inside its shell. Make a reservation at Doretta Taverna & Raw Bar.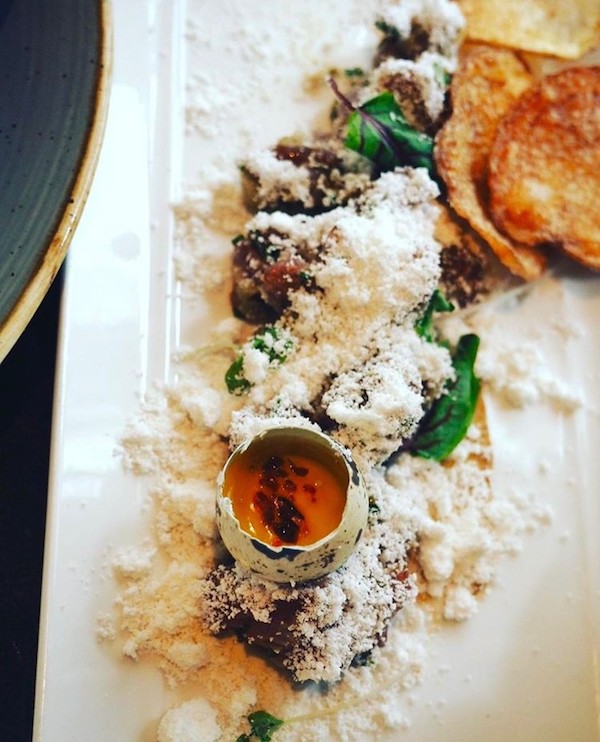 Uni, Boston, Massachusetts
Who thought a spoon could be so stirring? Chef Tony Messina's gorgeous Smoked Uni Spoon dish is created with Ossetra caviar, a quail egg yolk, and yuzu (Maine sea urchin) — and is served in a spoon. Yes, a curvaceous spoon. Elegant and extraordinary, the dish has a well-deserved cult following. Make a reservation at Uni.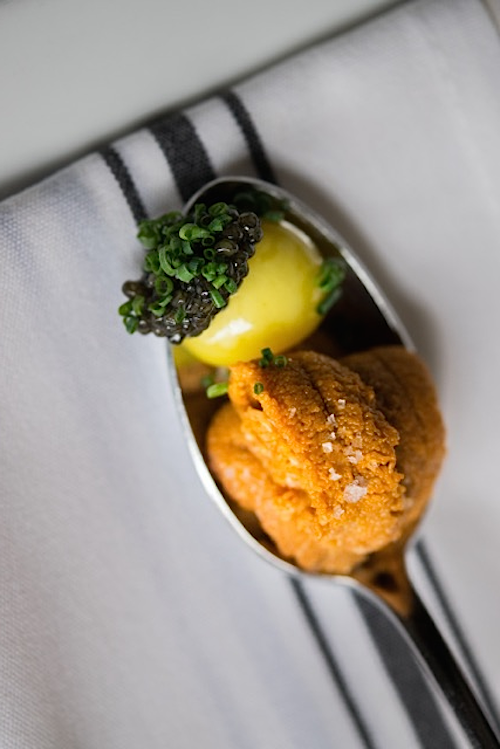 Are you looking forward to a spring of fresh egg yolk dishes? Let us know here or over on Facebook, G+, Instagram, Pinterest, or Twitter. And, remember to snap + share your egg yolk #dishpics with us on Instagram for a chance to win in our weekly giveaway.
Laurie Bain Wilson is a Boston-based journalist, author, and essayist who writes often about travel, food, and baseball. Find her on Twitter @laurieheather.