Trust the French to make interning sound fancy. In the restaurant world, a stagiaire, or stage (pronounced staahj), is when a chef temporarily works in another kitchen, usually without any compensation. Oftentimes, chefs will embark on these internships to learn how to cook a different cuisine, expand their repertoire of techniques, or get a peek behind the curtain at a revered dining institution. It's not a glamorous chill session full of swapping anecdotes with their culinary heroes, though; it's a lot of dull, difficult work. However, if a chef is very dedicated and a little lucky, they just might walk away with a new perspective on cooking or a skillset that could alter the course of her or his career forever. These three chefs share the story of the cooking stage that changed their lives.
Daniel Gursha of Bambara, Cambridge, Massachusetts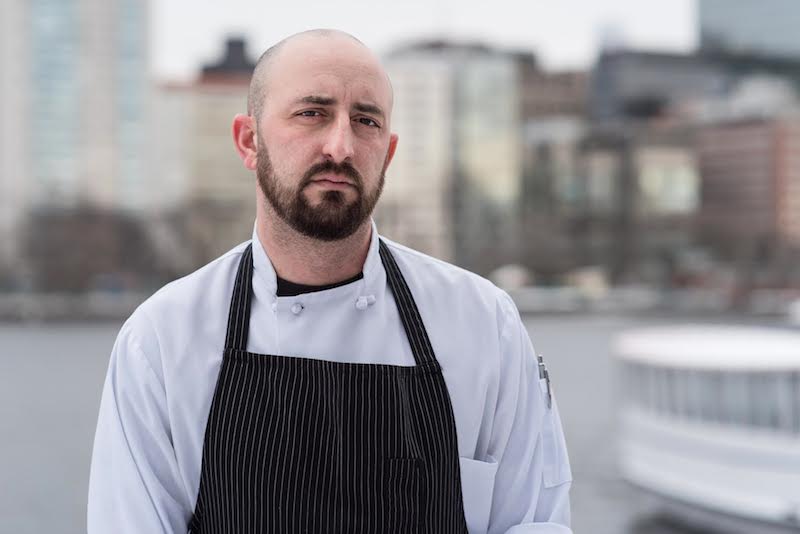 "When I began thinking about staging somewhere, I started writing to a lot of different restaurants, but noma was always my number one. I had the cookbook, took it everywhere with me, and studied it religiously. Then head chef Matthew Orlando finally wrote me back, but I was almost too scared to open the letter. Luckily, he said, 'We'll take you in September 2011 until the end of the year.' It was the best restaurant in the world at that point, so it was a dream come true.
The first day at the restaurant was amazing and overwhelming. You begin by doing grunt work and then you work your way up. Most people spend the first two weeks picking herbs and walnuts. There were some people who never left that station. I had to push to get out of there. I spent three weeks at every other station and then a month in the test kitchen alongside chef-owner Rene Redzepi. I got to sit there and taste the same things he tasted, talk to him about it, see what was going on in his mind and how he was developing dishes.
I've always been about trying to showcase ingredients for what they are. I want a carrot to taste like a carrot and I'm going to make that be the best carrot it can be. Going to Noma pushed this philosophy to new heights."
Rob Weland of Garrison, Washington, D.C.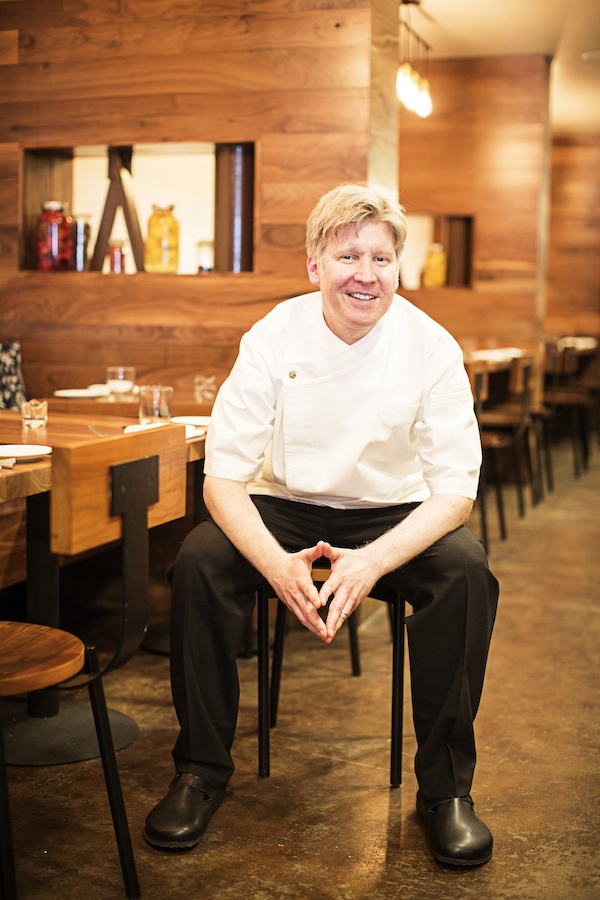 "In the early nineties, I did a yearlong stage at Pierre Orsi in Lyon, France, which was the gastronomical capital of the world back then thanks to Paul Bocuse. It was supposed to be unpaid, but, ultimately, they felt sorry for me, so they gave me a very meager wage. I was very young, so it was all very intimidating.
After I was there for a couple of months, I got to go to the markets with the charcuterie and game sitting right in front of you in the open air. That was a real eye-opening experience. I got to have coffee with the chefs and the vendors and see everything in full circle. That's the way they've always done it there, but we weren't doing it over here.
That approach to sourcing was thought provoking, so I brought that philosophy back to the States with me. I go down to Eastern Market all the time and we work closely with One Acre Farm in Boyds, Maryland, who grow a lot of produce specifically for us. On top of that, I have a trio of three-tier cedar plank gardens I'm planning to put together at my house where I'll grow stuff for the restaurant this summer."
Bryce Shuman of Betony, New York, New York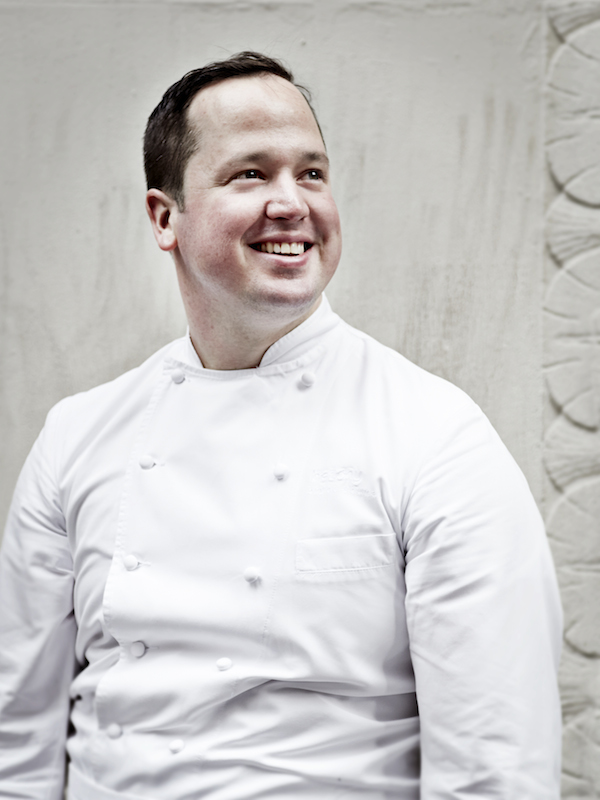 "A friend of a friend helped me get a stage at Le Chalet de La Foret in Brussels, Belgium, from the fall of 2005 through the end of the year. Every day, I'd get up at 6 a.m., a colleague would pick me up, and we'd be there by 7:30. Work started at 8.
Everyone said 'hello' and was kind, but, when work started, everyone got quiet. The chef demanded it. The only speaking was the chef calling the menu. Now it may have been silent in there, but it was crazy busy. Nobody got a ticket, so you had to memorize everything. It was all in French, which was a challenge. My French was horrible, but I did learn a lot of kitchen French while I was there.
I worked the meat station. We'd pluck snipe, season them with salt, and roast them on the rotisserie while basting them with brown butter. You'd roast them with their guts inside. Then you'd cut them open while they were still hot, take out the innards, pass them through it though a tamis along with salt, pepper, and cognac, and then spread that on toast, which you'd serve with roasted bird. At Betony, I do a pigeon with a blood sauce and the guts on the side as a custard, which was inspired by the snipe."
If you're a chef or restaurateur planning to (or dreaming of) opening your own restaurant, download our How to Open a Restaurant guide — and enter for a chance to win a $38,000 prize package to help you on your way!
If you were a chef, what restaurant would you most want to do a cooking stage at? Let us here or over on Facebook, G+, Instagram, Pinterest, or Twitter.
Nevin Martell is a Washington, D.C.-based food and travel writer and the author of several books, including Freak Show Without A Tent: Swimming with Piranhas, Getting Stoned in Fiji and Other Family Vacations. Find him on Twitter @nevinmartell. 
Photo credit: Signe Birck (Bryce Shuman).