Rich in antioxidants and aromatic flavors, tea cocktails are making a splash on menus across North America. Here's a look at 11 restaurants serving these trendy tipples.
Market Punch at Mattie's at Green Pastures, Austin, Texas
Mattie's Market Punch is mixed with gin, guava jelly, mint marigold, grapefruit, herb tea wine, and fruit and is served in vintage copper bowls or a teapot for two. "Tea is an incredibly traditional ingredient in punch and has been used for hundreds of years to add tannins, dilution, body, and flavor," says Jason Stevens, director of beverage and bars. "At Mattie's, our Market Punch is a combination of this centuries-old punch know-how with the lighter cotillion punch style of the forties and fifties." Make a reservation at Mattie's at Green Pastures.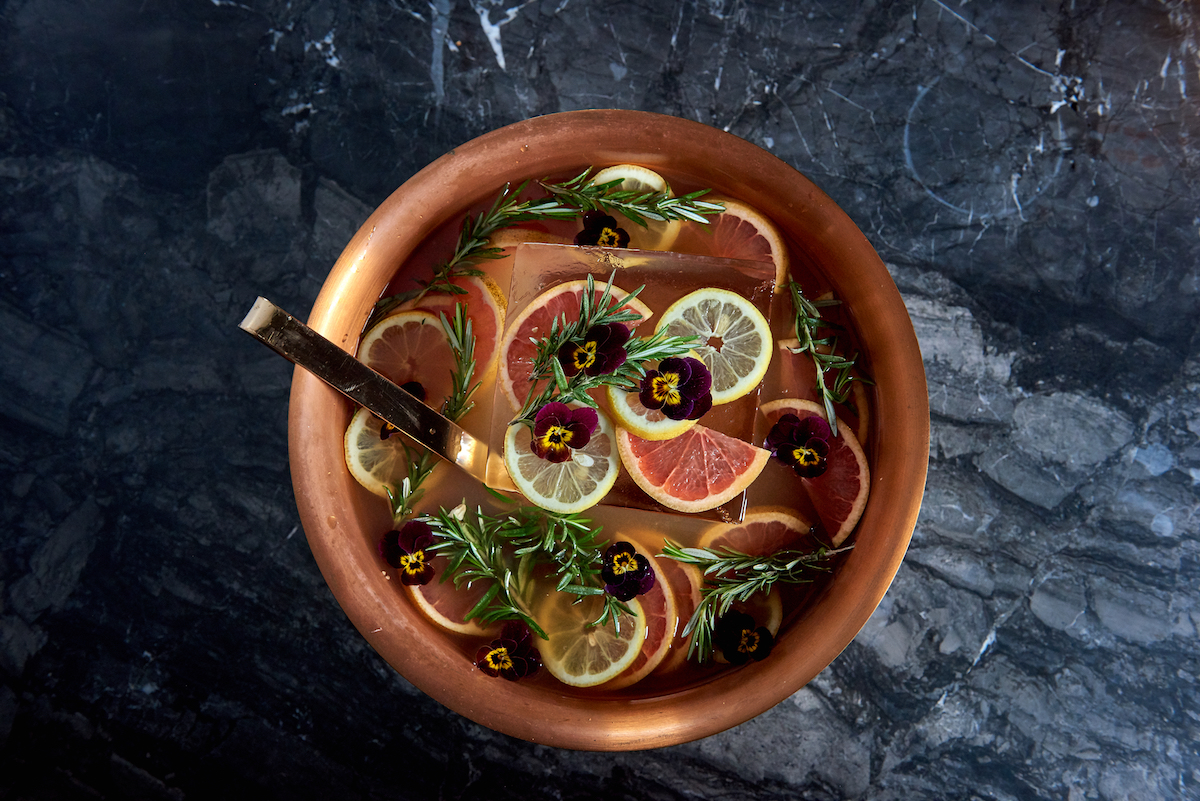 Q 1908 at Q at the Empress – The Fairmont Empress Hotel, Victoria, British Columbia
Afternoon tea at the Empress overlooking Victoria's Inner Harbour is a proud tradition, and cocktails have also been part of The Empress' hospitality since it opened in 1908. To celebrate the hotel's restoration, Fairmont Empress partnered with Canadian small-batch distiller Victoria Distillers to create Empress 1908, a color-changing, all-natural gin that uses pure Canadian water blended with Fairmont Empress Blend Tea, juniper, grapefruit peel, coriander seed, rose petal, butterfly pea blossom, ginger root, and cinnamon bark. When combined with citrus or tonic, Empress 1908 changes from bold indigo to soft pink. The Q 1908 includes Victoria Gin, butterfly blue pea flower, egg white, and lemon. Make a reservation at Q at the Empress – The Fairmont Empress Hotel.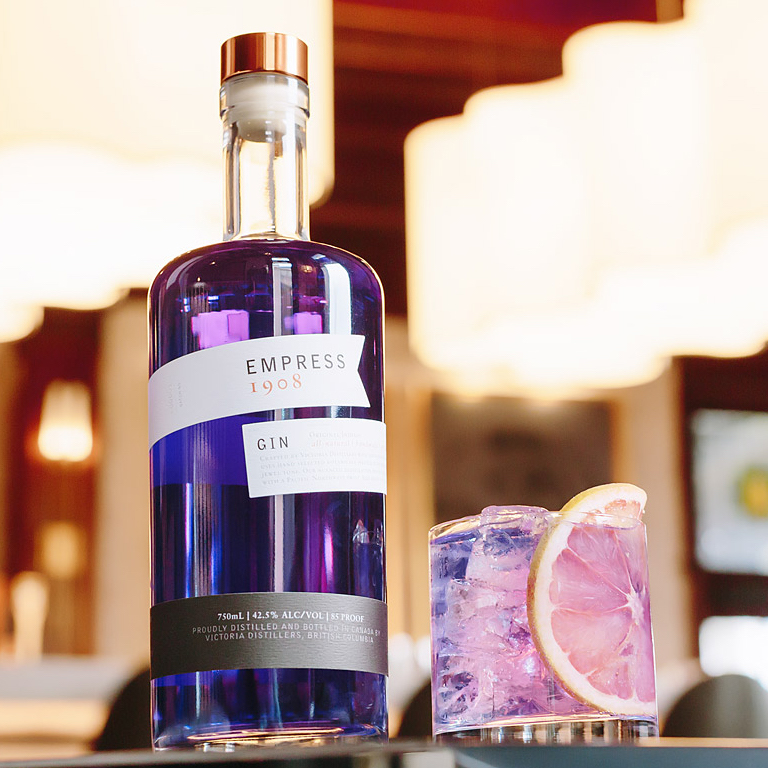 World Famous at Arroz, Washington, D.C.
"For the World Famous, we wanted to create a Tiki-style cocktail introducing fresh coconut," says Taha Ismail, beverage director for Mike Isabella Concepts, which owns Arroz. "We use baby Thai coconuts that we char and incorporate into the drink with lemon, nutmeg, and cinnamon for a twist on a Pain Killer. Since tea is often a component in Mediterranean cuisine, we also looked to chamomile-infused bourbon to bring in these flavors." Make a reservation at Arroz.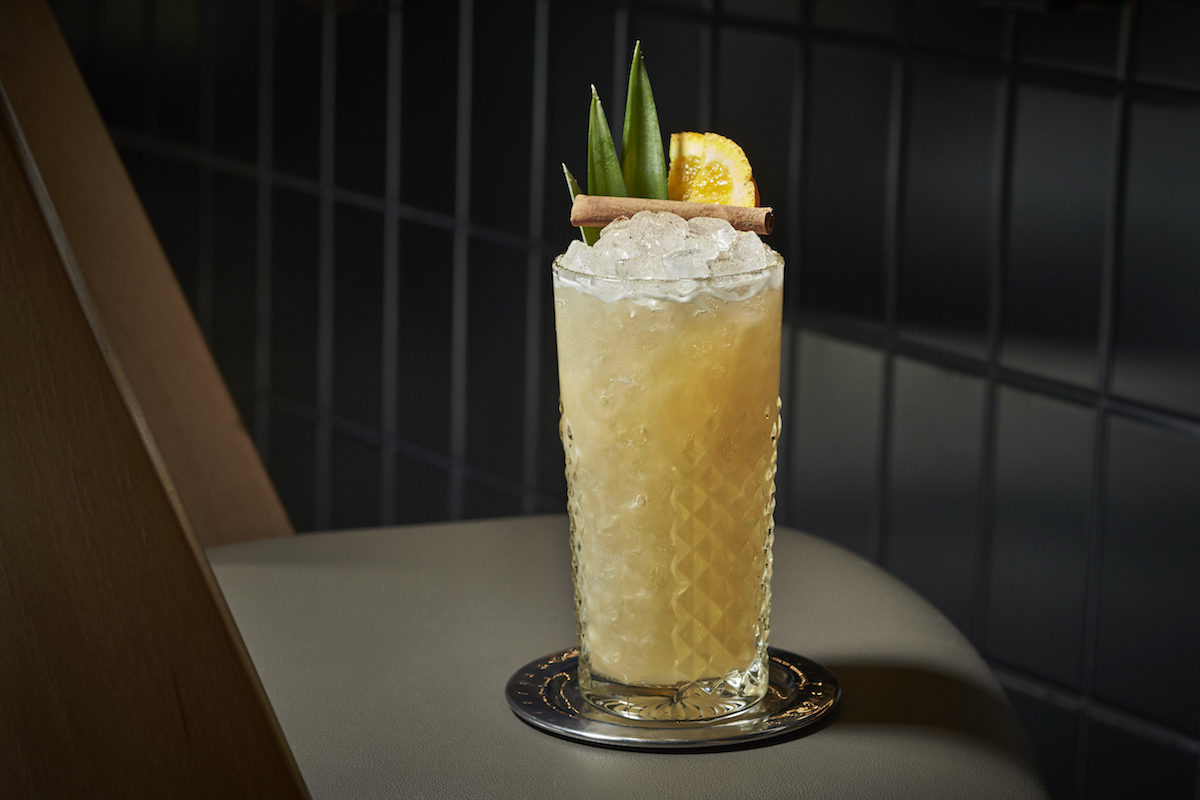 Tiki Rum Collins at Stagecoach Inn, Salado, Texas
Plantation Star Rum, pineapple, vanilla chai tea, lemon, and falernum mix the tropical with Southern tradition. Bar director Topher White says the drink calls to mind iced tea or lemonade on a breezy porch. "The tea elevates the idea of iced tea while anchoring nostalgia to the beverage. The crispness of the lemon juice is refreshing, the island spices add depth, and the blend of rums provides a richness and warmth." Make a reservation at Stagecoach Inn.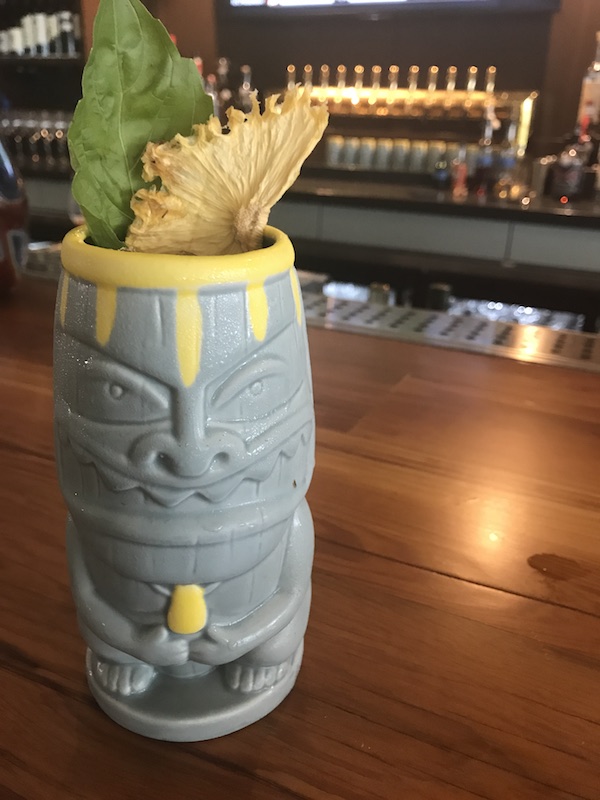 Shen Nong's Elixir at Red Star,  Portland, Oregon
Inspired by the Japanese tradition of pairing whiskey and tea, Brandon Lockman, Red Star's lead bartender, created Shen Nong's Elixir using hot jasmine tea, Woodford Reserve bourbon, apple cider, and agave syrup. The drink is strained into a tall Collins glass and garnished with an apple wheel, giving it a fall twist. Make a reservation at Red Star.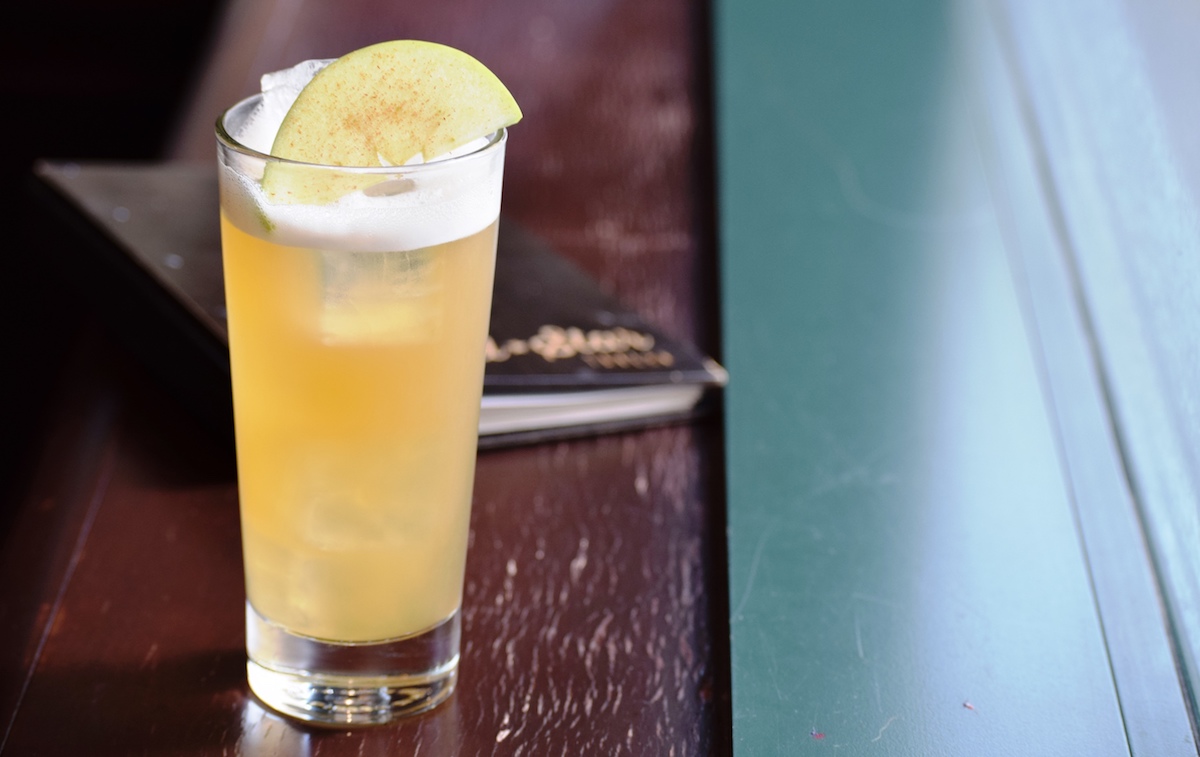 Bourbon Cocktail at Kettle Black Restaurant, Los Angeles, California
Bar manager Jordan Young says, "The bourbon cocktail idea came to me as I was walking around Little Tokyo eating, drinking, and checking out shops. I was looking through some roots and found taro and gobo roots and wanted to make something with them. I had just eaten soup that had gobo in it, so I decided to steep the roots and make them into a cordial." This teatail includes bourbon, di sarrano, taro-gobo cordial, tea, and lemon. Make a reservation at Kettle Black Restaurant.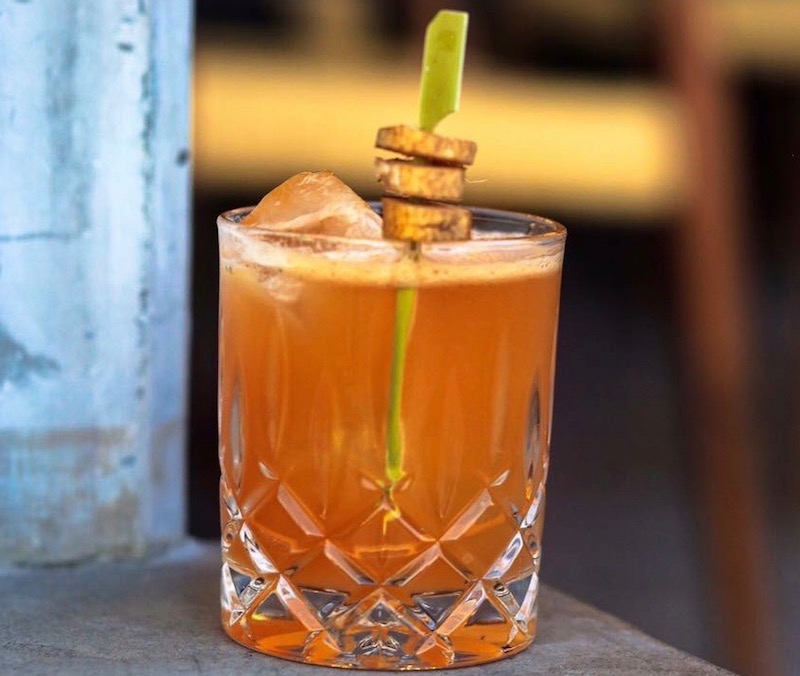 When Life Gives Ya… at South Water Kitchen, Chicago, Illinois
This drink includes Grey Goose, undiluted lemongrass green tea, simple syrup, housemade honey shrub, fresh lemon juice, and egg white served in a punch glass and garnished with three olive oil drops and edible flowers. "This is a spiked 'tea time' cocktail that pairs the classic flavors of tea, honey, and lemon with a frothy fizz," says head bartender Melissa Carroll. "The light taste of green tea makes this an easy sipper." Make a reservation at South Water Kitchen.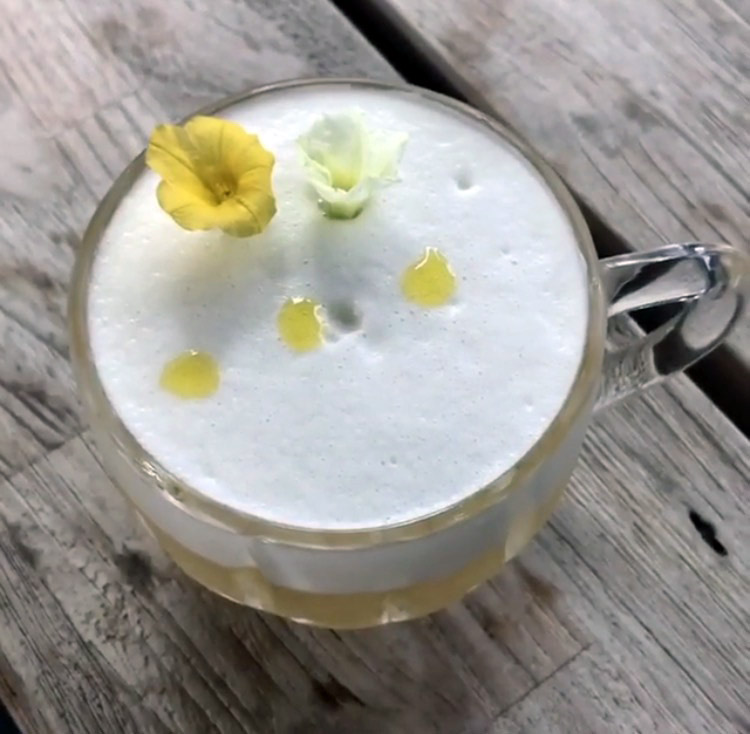 String of Lights at Bazaar Meat by José Andrés, Las Vegas, Nevada
String of Lights is a mix of Oloroso sherry, Cherry Blossom tea, St. Germaine, lemon juice, honey, and egg yolk. "String of Lights is a surprising drink in two senses; you'd expect it to be heavier and thicker with the egg, but it turns out to be quite light and fresh," says Miguel F. Lancha, cocktail innovator at Bazaar Meat by José Andrés. "Also, thinking of teas, you tend to expect tanins and ricey, dusty notes, which don't come out when using flowers like the cherry blossom. Sherry is always a great binder to drier finishes when you have flowers around." Make a reservation at Bazaar Meat by José Andrés.
Bagombo Snuffbox at Pennyroyal at Shaker + Spear, Seattle, Washington
Created by bartender Karen Johnson, this teatail is inspired by the decadent Thai version of iced tea and includes vodka, Thai tea, a spiced vanilla syrup, and cream. Make a reservation at Shaker + Spear.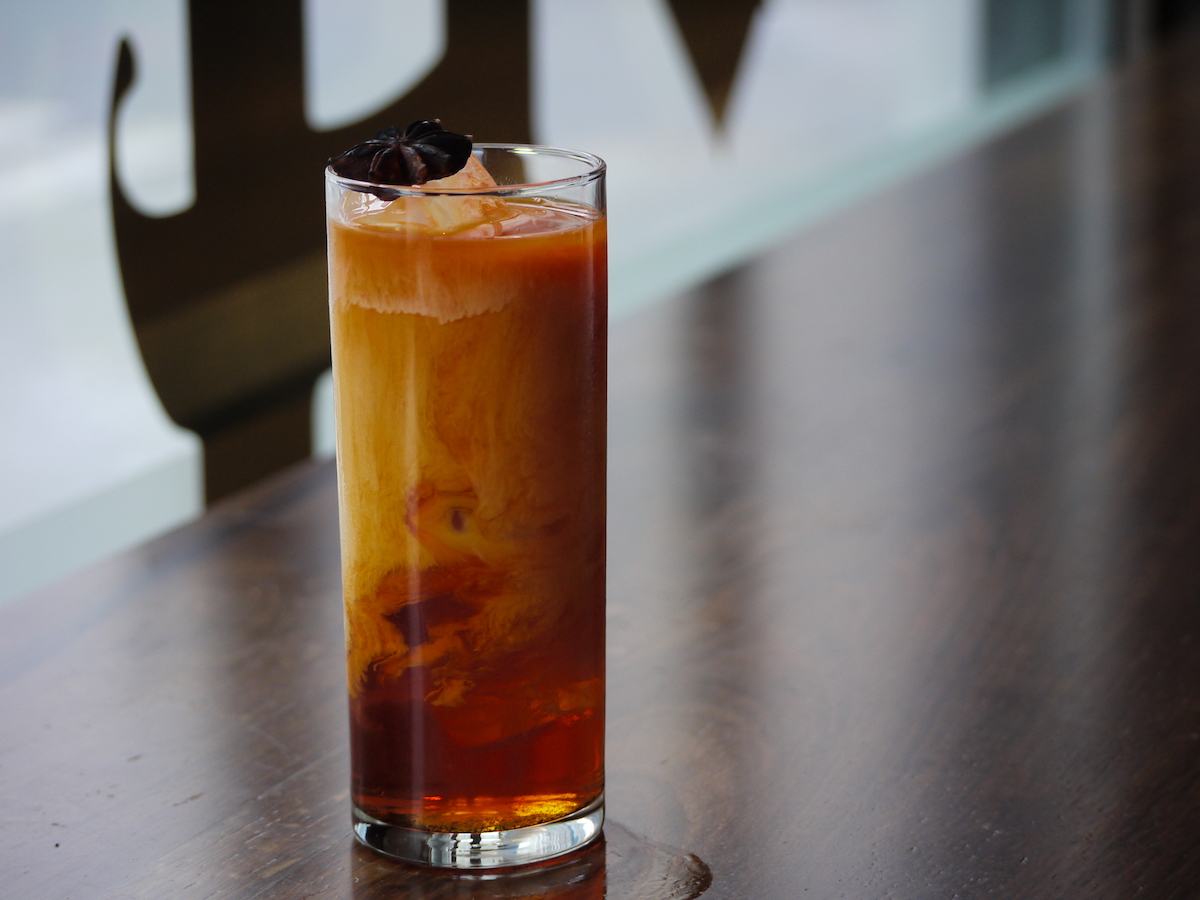 ID for Tea at Firefly, Washington, D.C.
Lead Bartender Brendan Ambrose gave the classic Manhattan a fall twist with chai tea-infused Woodford Reserve, Carpano Antica, Aztec Chocolate Bitters. and Malbec syrup. Make a reservation at Firefly.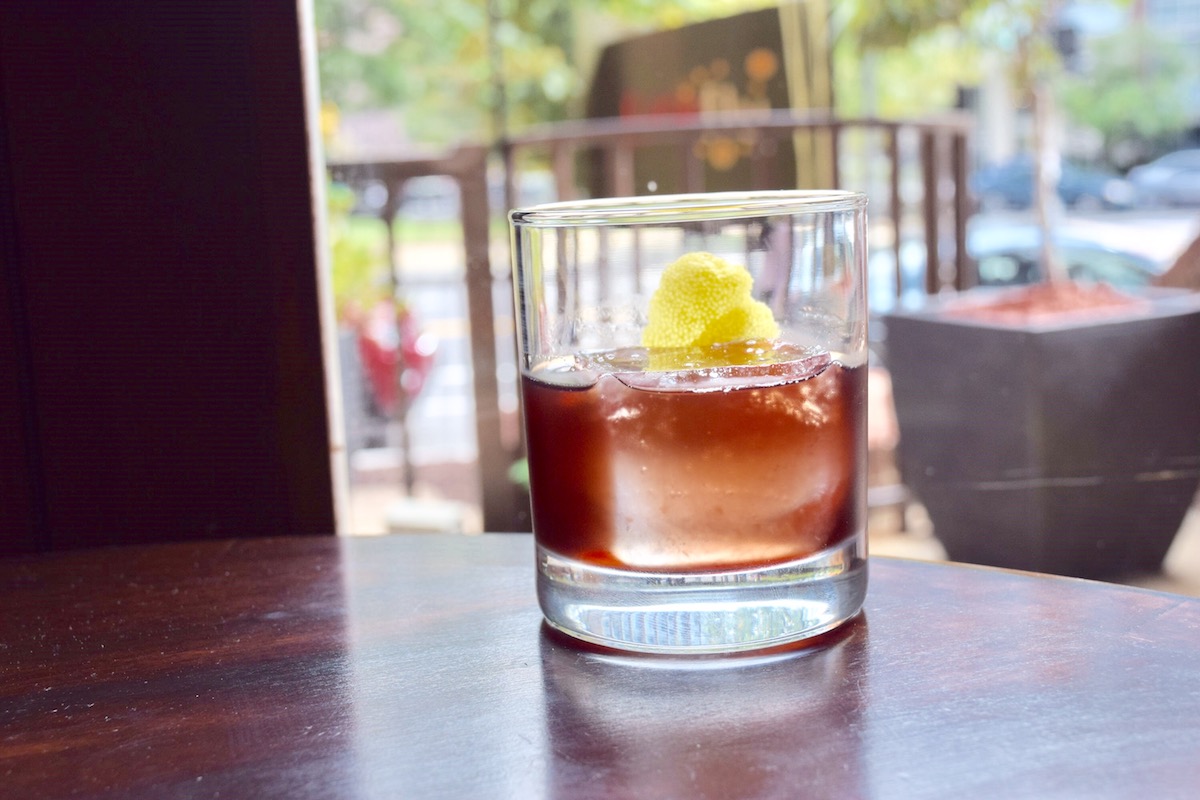 Radlersnake at Sanctuary T, New York, New York
Sanctuary T has been infusing tea with cocktails since its opening in 2006. With hibiscus-infused tequila blanco, jalapeño, cilantro, and lime, this creation is an homage to Mexican flavors. It also contains Owl's Brew Wicked Watermelon White Tea Radler and smoked black tea sea salt. "To complement the subtle white tea, we infused our tequila with hibiscus, adding a tart overtone, and finished it off with our housemade smoky black tea sea salt to round out the tequila notes," explains owner Dawn Cameron. "It's meant to invoke refreshment in the desert heat, hence the name Radlersnake, a play on one of the desert's infamous residents and the Owl's Brew Radler name." Make a reservation at Sanctuary T.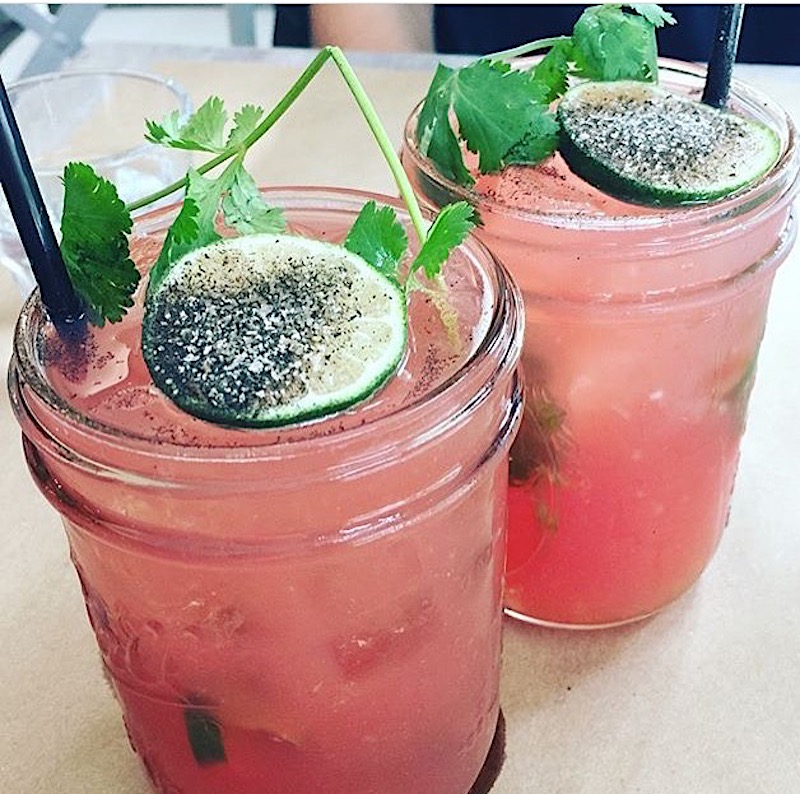 Have you tried yet tea cocktails? Share what and where you've been sipping here or over on Facebook, G+, Instagram, Pinterest, or Twitter. And, remember to snap + share your #dishpics with us on Instagram for a chance to win in our weekly giveaway.
Susan Johnston Taylor is an Austin-based freelance writer who's covered food and business for publications including The Boston Globe, Civil Eats, Entrepreneur, Fast Company, Fresh Cup, and Pizza Today. Follow her @UrbanMuseWriter.
Photo credits: Greg Powers (Arroz); Chris Wessling (Bazaar Meat); Nick Simonite (Mattie's).