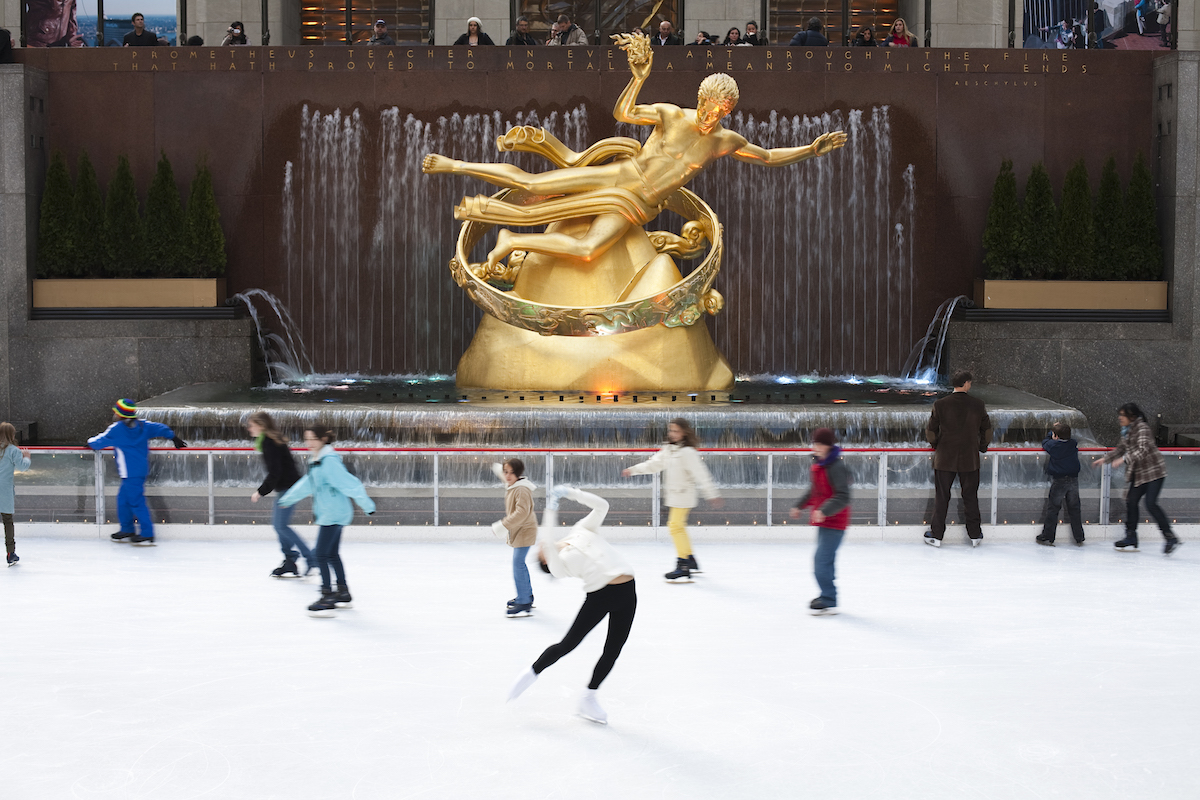 We can think of a few solid reasons to love winter — ice skating, for one. These ten restaurants near ice rinks make lacing up those skates even more tempting, with the promise of heartwarming pre-or-post skating sips and meals. 
The Sea Grill and Rock Center Café, New York, New York
Twirl figure eights at The Rink at Rockefeller Center, Manhattan's iconic outdoor rink (pictured above), and then choose between these two restaurants for your rink-side meal. At the Sea Grill, you'll find front-row, floor-to-ceiling views of the skating action, as well as a menu of fresh seafood (pictured below, right) like the chilled shellfish platter and Maine lobster roll — crafted by executive chef Andy Bennett. At Rock Center Café, think classic Midtown lounge with dishes like the RCC Chef's Burger and fettuccine with shrimp. Make a reservation at The Sea Grill or make a reservation at Rock Center Café.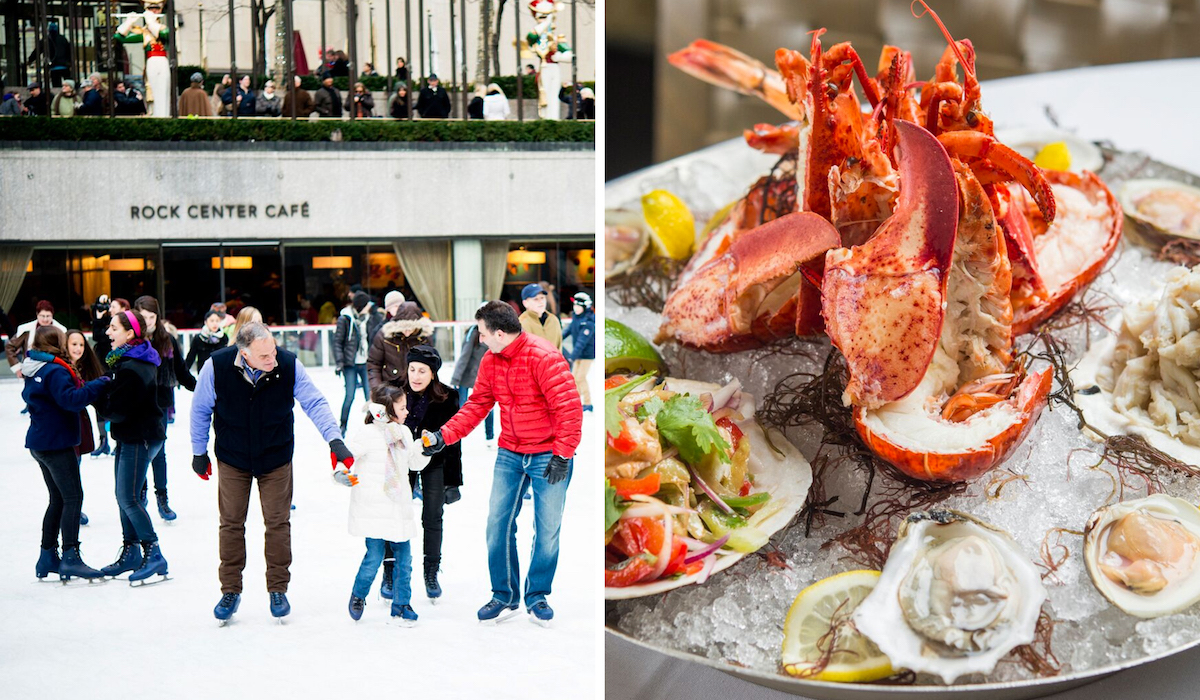 Flint, Oklahoma City, Oklahoma
Directly adjacent to the Myriad Botanical Gardens' seasonal Devon Ice Rink in downtown, you'll find this Oklahoma-loving restaurant with a menu that flaunts the tastes of the Deep South, the Midwest, and the Southwest. We're talking Kansas City-style BBQ and fish-focused dishes like catfish, trout, and salmon. And locals love the Oklahoma Rancher Steak of the Day (featuring prime cut beef from area ranches). Make a reservation at Flint.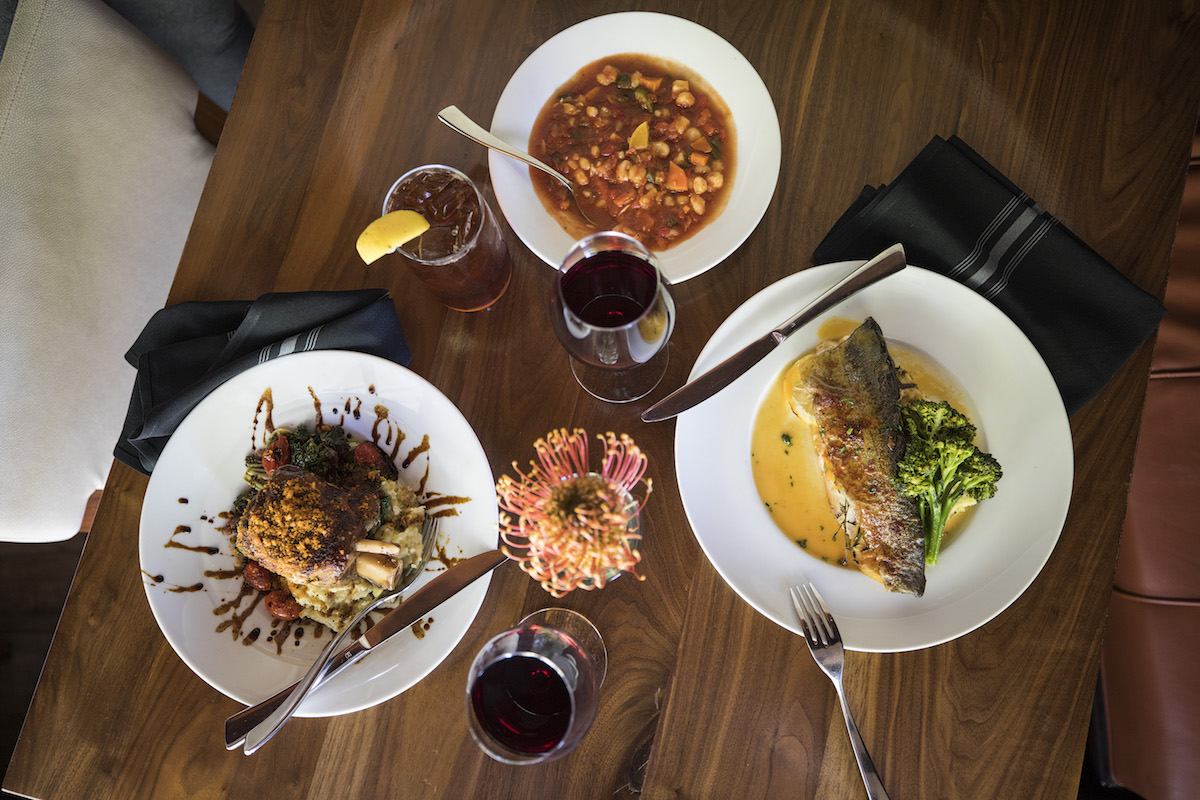 Bistro du Midi, Boston, Massachusetts
Provence meets Boston at this darling French bistro located just across the street from the Common's Frog Pond, an outdoor ice skating spot where Bostonians have skated for decades. You'll find a French-leaning wine list, a proper French crudo and charcuterie selection, and brunch specials like lemon ricotta pancakes (with lavender crème anglaise and macerated Ward's blackberries). Make a reservation at Bistro du Midi.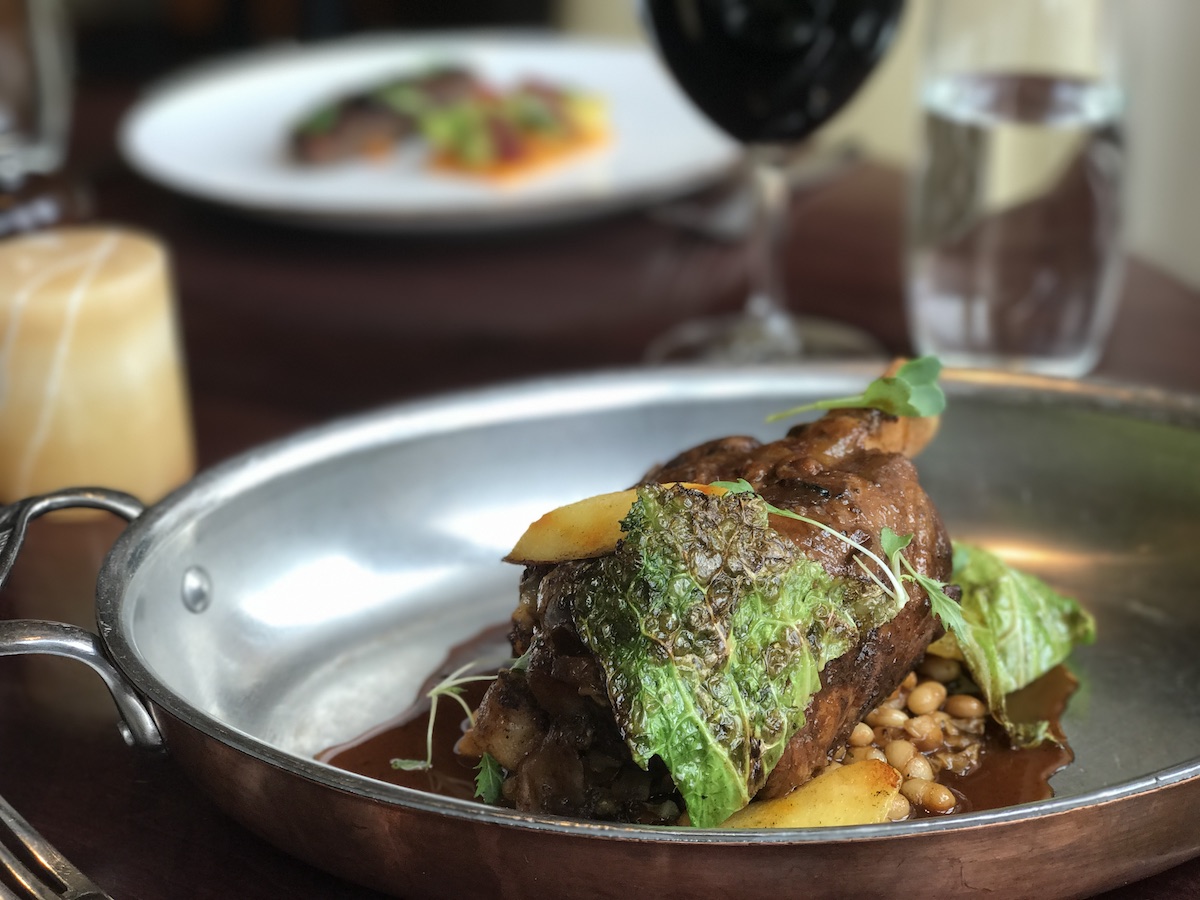 The Palm, Denver, Colorado
Throw an axel jump at Skyline Park (or fall on your butt; it's all good) at the only downtown ice rink in Denver, and then visit this classic Denver steakhouse. Go for the broiled jumbo Nova Scotia lobster, or, if you nailed a triple axel and you're a meat lover, the signature Palm Classic, a 36-ounce double prime New York steak, is medal-worthy. Remember to save room for a slice of the flourless chocolate cake. Make a reservation at The Palm.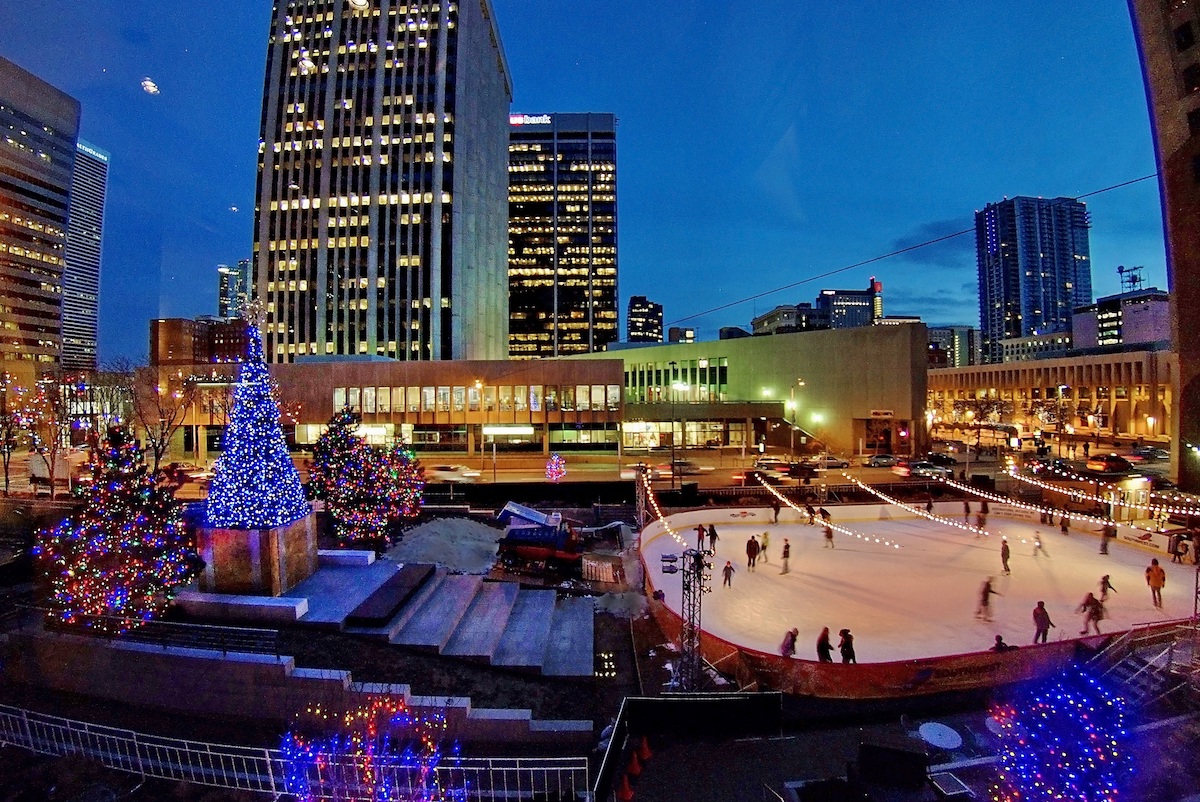 Second Floor Regionally Inspired Kitchen, Dallas, Texas
The Westin Galleria Dallas shopping complex is home to an ice skating center where you can hit the ice and then take the elevator to — you guessed it — the second floor, to dine on soulful dishes curated by executive chef David Smith. Take a bite out of Texas and order the smoked brisket panini with red onion jam, jalapeno, and cheddar. Make a reservation at Second Floor Kitchen Regionally Inspired Kitchen.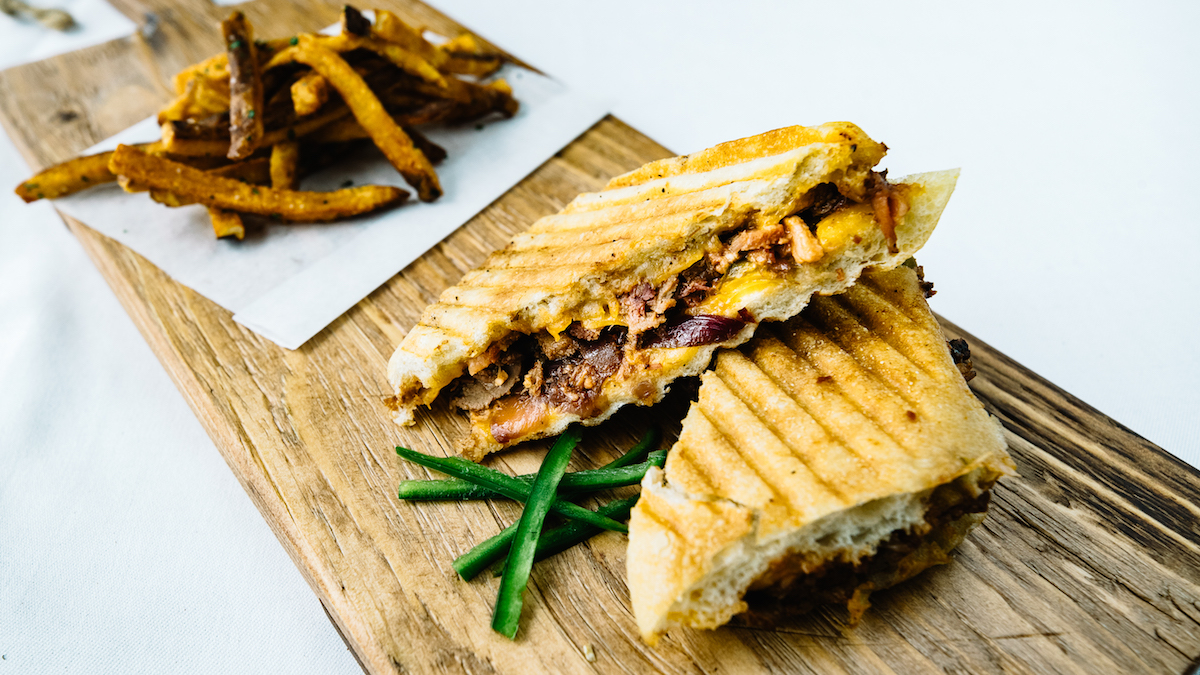 Lebanese Taverna-Pentagon Row, Arlington, Virginia
The Pentagon Row complex includes a popular seasonal outdoor skating rink, and this restaurant is a skate away. The Hommus Bar is a fave and the Taverna Platter is a perfect skating partner (beef/lamb shawarma, chicken shawarma or falafel, with hummus, fattoush, and Lebanese rice) — and a glass of Taverna sangria, of course. Make a reservation at Lebanese Taverna-Pentagon Row.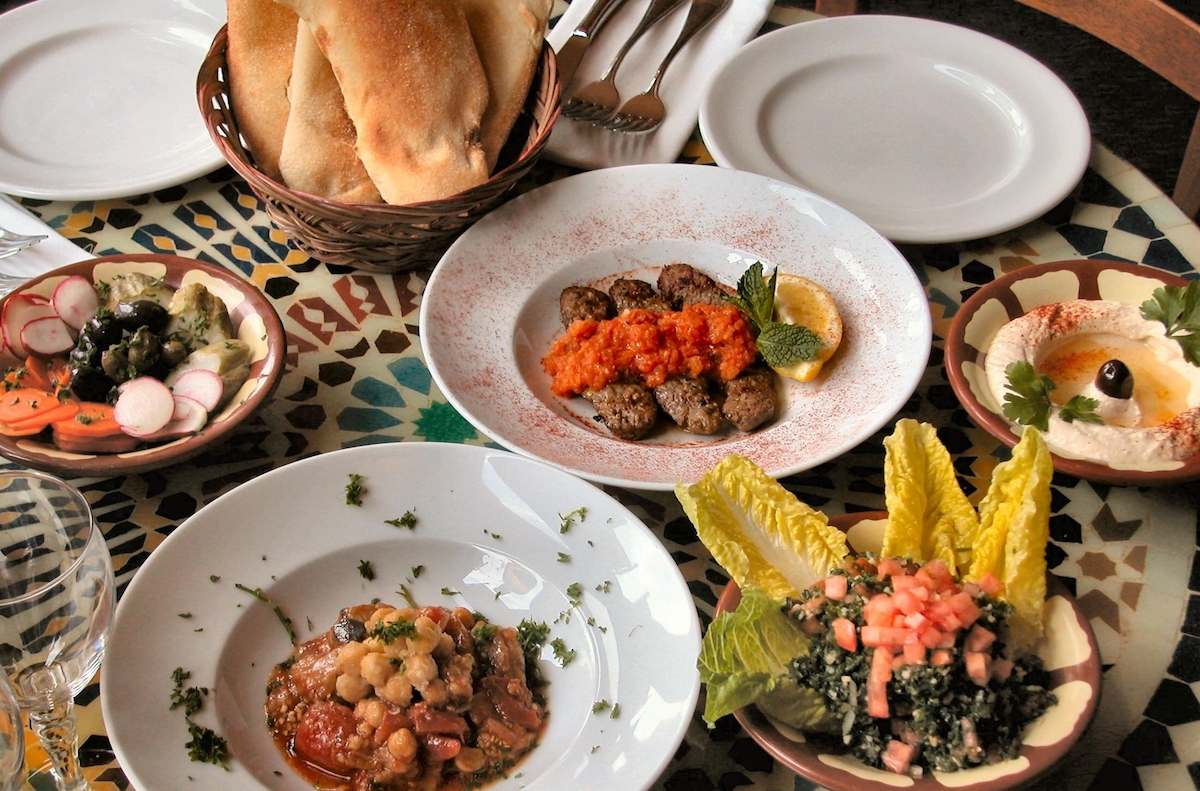 Black Iron Kitchen & Bar, Telluride, Colorado
A rink and a view — take a spin, then sip an after-skate cocktail and watch all the rink action at one of the signature outdoor fire tables. Or, warm up with the "it's-not-on-the-menu" BBQ shrimp and grits (Gulf Coast shrimp, chef's "family recipe" Creole barbecue sauce, low country grits, and soft cooked local egg). Make a reservation at Black Iron Kitchen & Bar.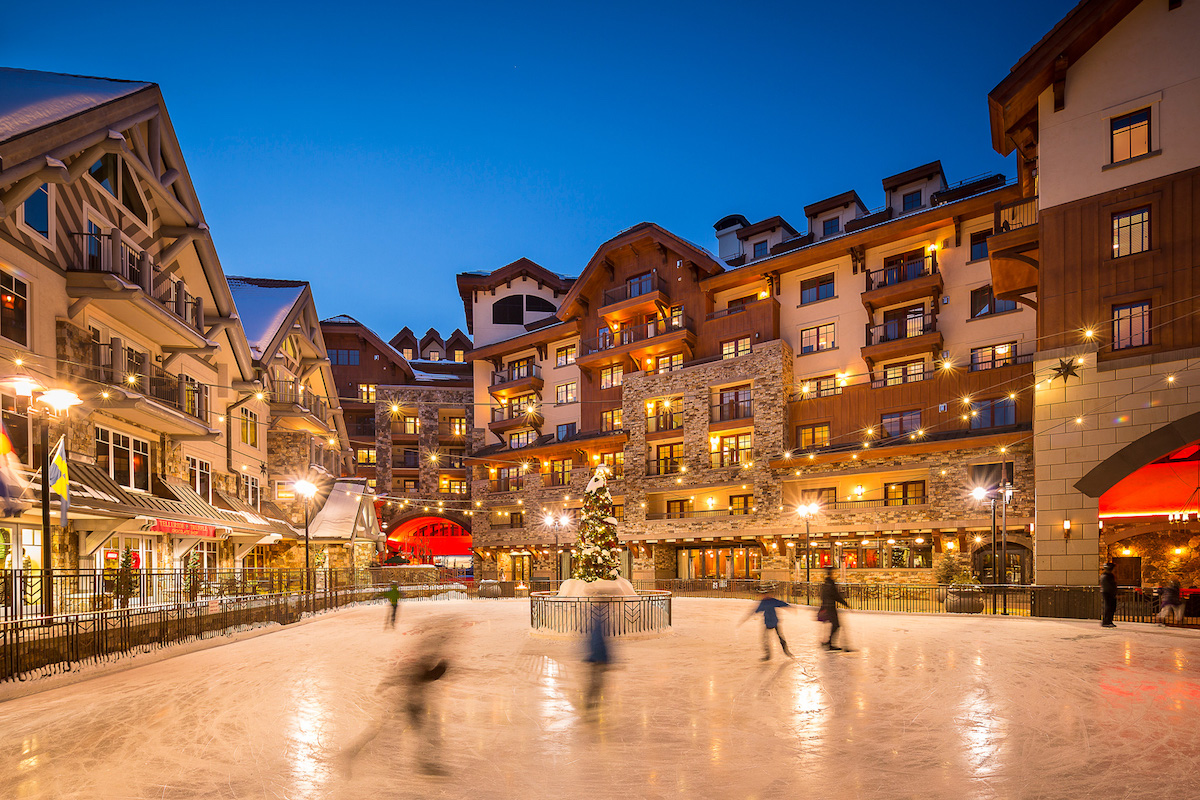 Biggio's-Houston Marriott Marquis, Houston, Texas
Owned by the Astros Hall of Famer Craig Biggio, this sporty restaurant overlooks the largest outdoor skating rink in the Southwest, located in Discovery Green, a public park. Craft cocktails are created with spirits from Texas distilleries, and there are all-star specials like the BGO (two filet mignon sandwiches topped with herb garlic aioli and onion straws on an English muffin). Make a reservation at Biggio's-Houston Marriott Marquis.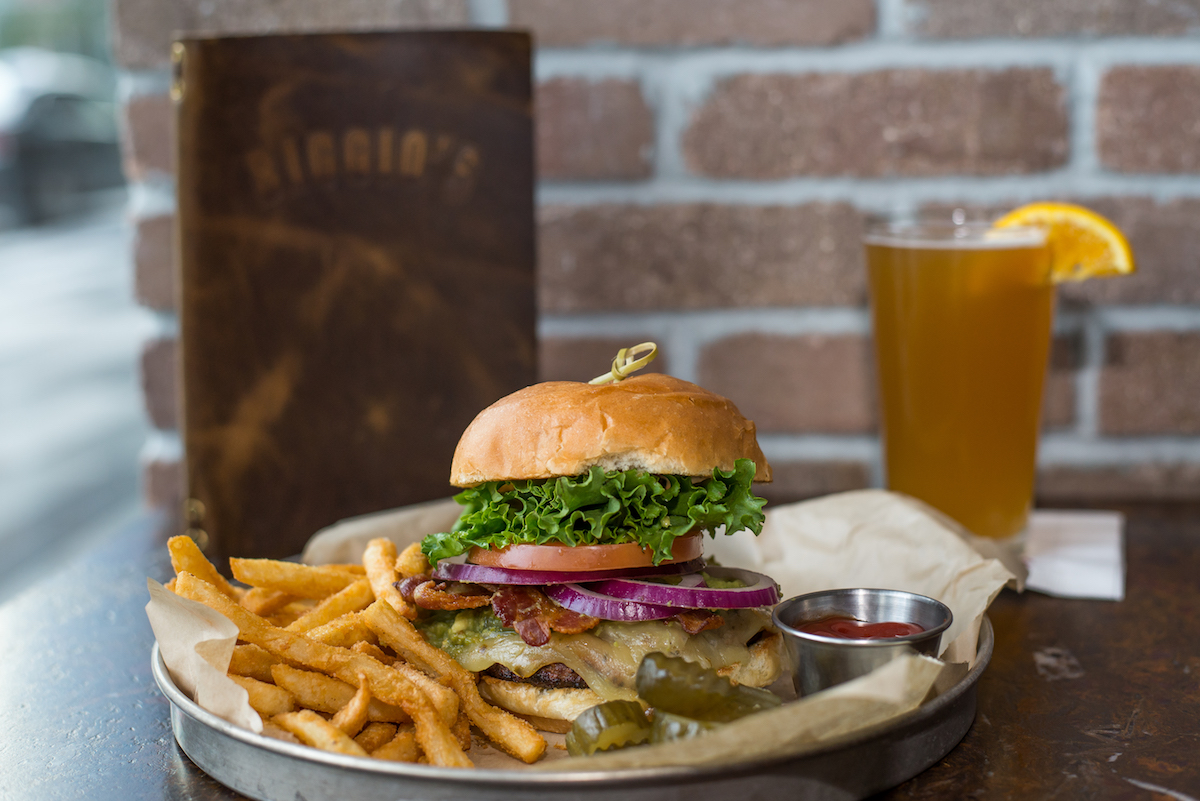 Celon Bar & Lounge, New York, New York
Skate at The Rink at Bryant Park (bonus: skating is always free), then cross the street to this hot spot in the belly of the landmark Bryant Park Hotel to sip a Marrakesh-inspired craft cocktail like the Casa Blanca (blanco tequila, mezcal and pineapple) or a charcoal martini (Fresh PureGreen charcoal detox juice with citrus vodka and edible gold leaf). Nibble on a shared plate like the vegetable crudité (heirloom carrots, cucumber slices, and red peppers) and baba ghannoush. Make a reservation at Celon Bar & Lounge.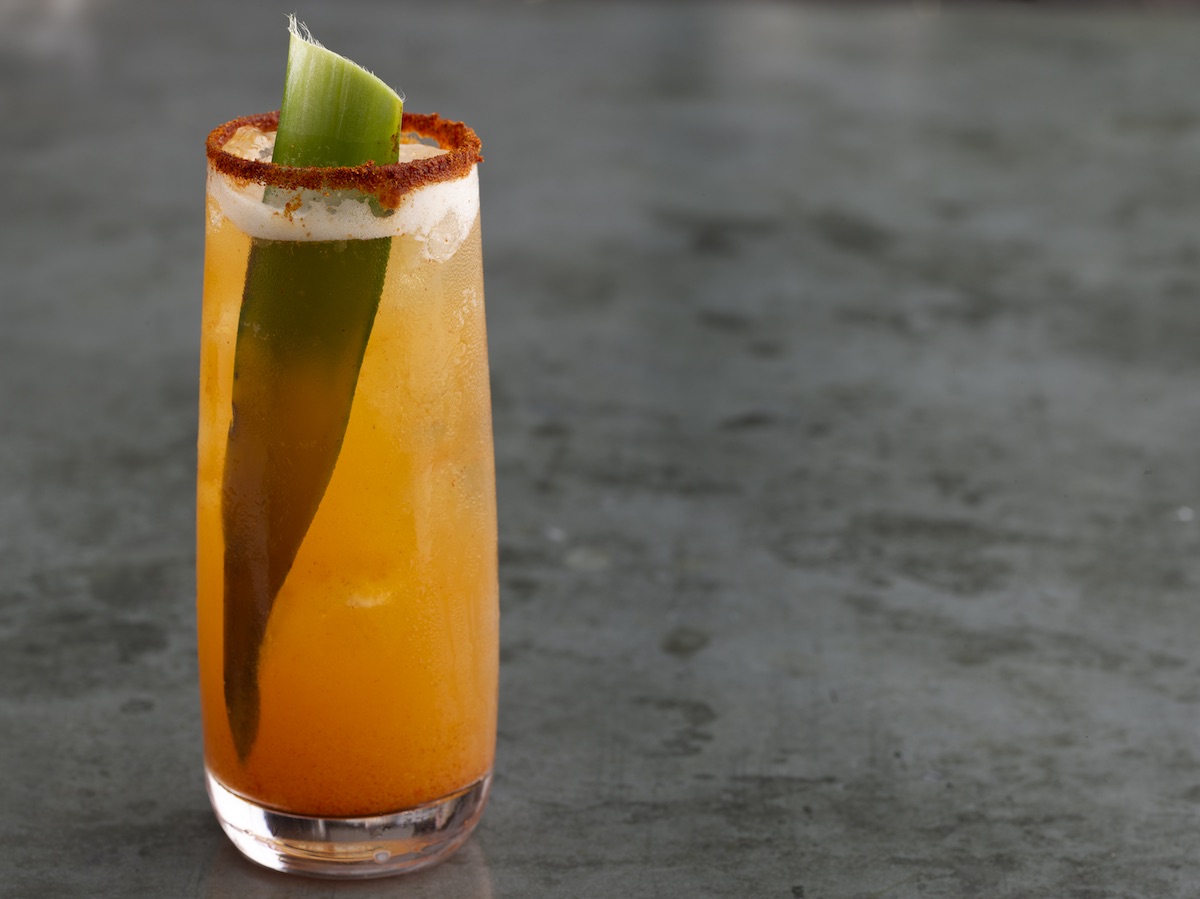 Tell us your picks for the best restaurants near skating rinks here or over on Facebook, G+, Instagram, Pinterest, or Twitter. And, remember to snap + share your #dishpics with us on Instagram for a chance to win in our weekly giveaway.
Laurie Bain Wilson is a Boston-based journalist, author, and essayist who writes often about travel, food, and baseball. Find her on Twitter @laurieheather.
Photo credits: Patina Restaurant Group (header, Sea Grill, and Rock Center Cafe).