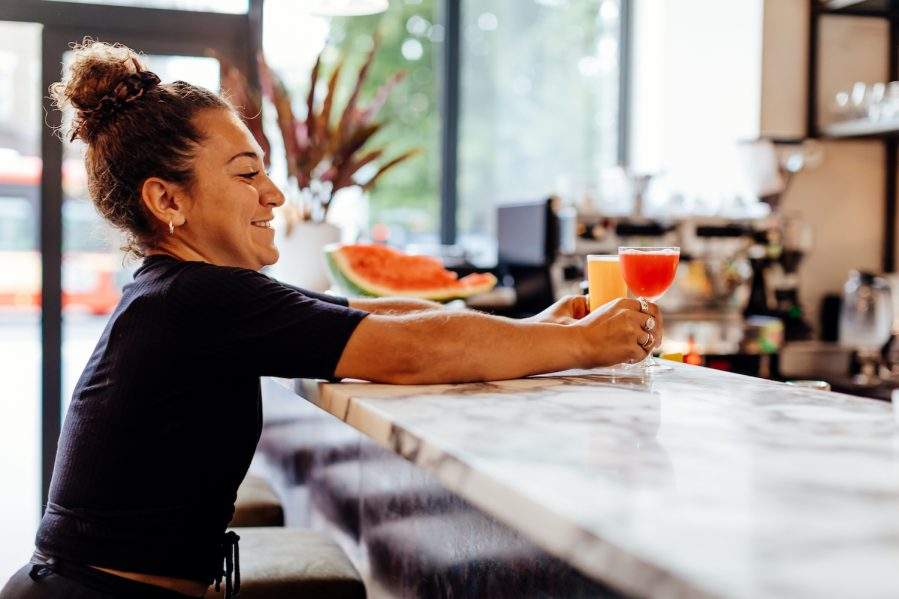 The beginning of the year always brings a myriad of predictions and trend forecasts from various sources in the world of food and restaurants. It can be overwhelming to read them all, so we've done the hard work, homing in on what's most relevant for chefs and operators today. Explore all that the new decade brings to dining below, with expert reflections and tips to make new menus, processes, and ingredients work for you. 
No- or Low-ABV Drinks
International food and restaurant consultants Baum + Whiteman single out no-alcohol and low-alcohol drinks, noting "boozeless packaged beverages are imitating the flavors of gin-and-tonics and martinis…and they're marketing canned and bottled drinks that mimic the flavor profiles of rums, bourbons and various whiskeys." 
Nation's Restaurant News predicts that 2020 will be all about the low-proof cocktail. In a recent survey, they found 47% of respondents over 21 are looking to decrease their alcohol intake. They expect "softer liquors" to grow more popular on restaurant menus, and sherries and port to become ingredients for low-ABV libations. 
Restaurant and hospitality consultants AF&Co say, "It's essential to offer enticing, highly curated beverage options for those who choose to avoid alcohol but still want to partake in the celebration." They highlight non-alcoholic spirit brands and specialty spirit-free "euphorics" formulated to enhance drinking experiences. Camper English, a San Francisco-based cocktails and spirits writer, recently compiled a list of non-alcoholic spirits. "People choose not to drink for a lot of different reasons," he says. "Leaving off non-alcoholic options from the menu or only offering sodas is just bad hospitality." 
Tip: Add both low-ABV and sophisticated non-alcoholic beverages to the menu instead of just soda and juice. English notes that customers may expect to pay less for low- and no-ABV drinks, which can be a challenge when non-alcoholic replacements are still expensive. Be hospitable to all diners, and offer them even if you need to charge the cost of a regular cocktail.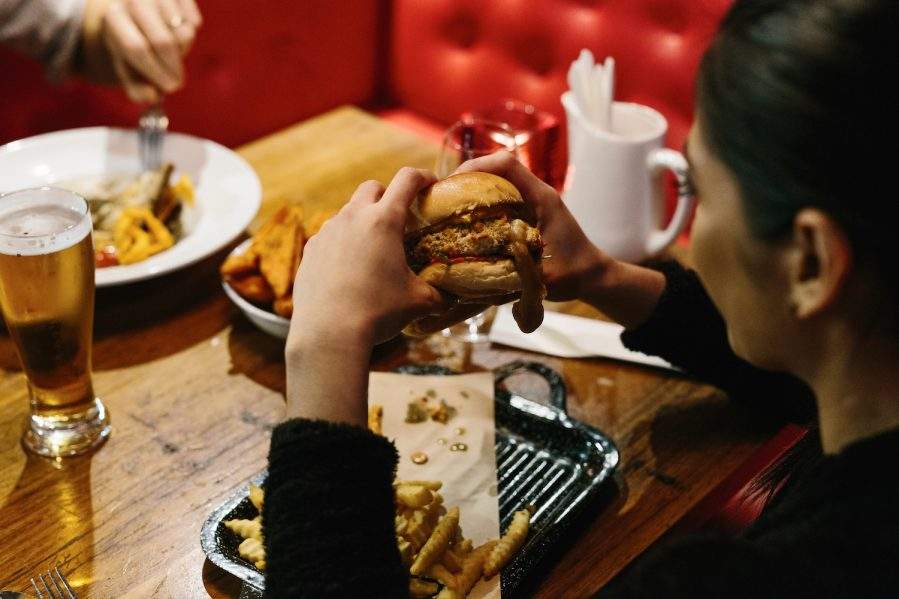 Better Beef
Beef is in the news again, in many different forms. Bauman + White call out lab-made meats, noting that "more than three dozen companies around the world are racing to produce beef, chicken, pork and shrimp that, they hope, will not mimic the real thing but actually be the real thing." They also mention "old cow meat," or the use of retired dairy cows such as Holsteins for meat. It's something fast food chains have long done, but the practice is gaining traction at upscale restaurants as well. 
In Food & Wine's trend report, Chef Michael Lomonaco of Porter House Bar & Grill notes an increase demand for high-quality, hormone-free meat. He says that with paleo, keto, and high-protein diets on the rise, unprocessed beef presents a go-to option. 
While Bauman + White calls out plant-based burgers, Nation's Restaurant News predicts an expansion of plant-based beef beyond the patty. 
Tip: Expand your beef options to cater to a range of guest preferences. Consider wagyu, plant-based meats, and high-end aged Holstein. In every circumstance, prioritize sustainable sourcing. 
Kinder Kitchens
2020 ushers in a new era of kitchen culture. "The labor shortage has played a large role (good benefits help with employee retention), but this focus is also reflective of reverberations from the #metoo movement and an industry acknowledging – and trying to change – its storied history of anxiety, stress and drug use," AF&Co explains. 
In addition to addressing mental health issues, restaurants are increasing staff benefits, offering on-site mindfulness centers, and providing and free childcare for employees. Food & Wine quotes Cassidee Dabney, chef of Tennessee's Blackberry Farm, who welcomes the end of "bad boy" chefs, and a new focus on health, mindful eating, sustainable foods and lifestyles, and fitness.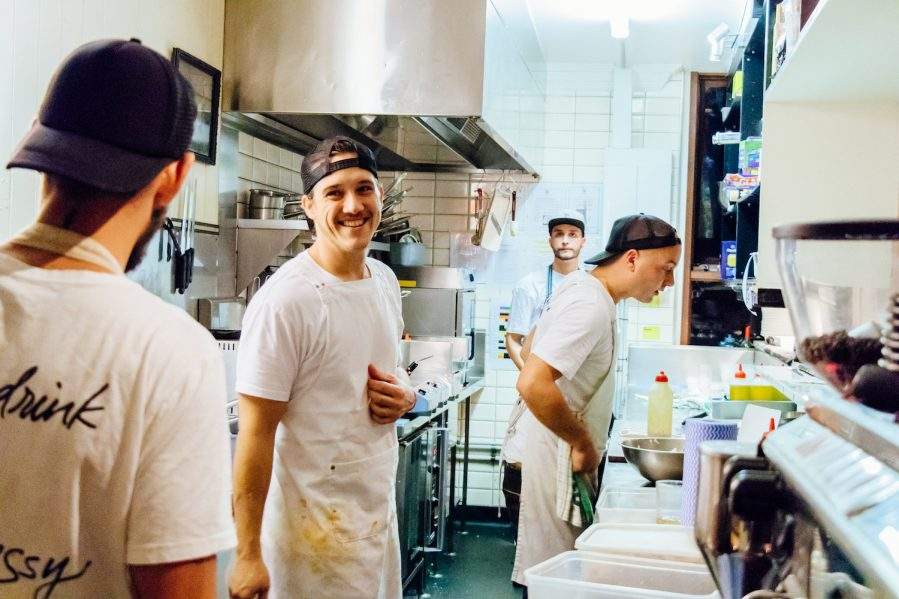 Kat Kinsman, senior editor at Food & Wine and founder of Chefs with Issues, says, "In the past, outward kindness and empathy may have been treated as a weakness in a kitchen, a sign of a person who wasn't tough enough to hack it in a professional environment. Increasingly, it's celebrated both in the industry and in the media. These kinder kitchens are the ones that will last." 
Tip: Think creatively about ways to support employees as they strive for wellness and work-life balance. Start with the resources listed in a story we shared last year: A New Kitchen Culture: Mental Health in the Restaurant Industry.
Fried Chicken Sandwiches
It was impossible not to notice the fried chicken sandwich frenzy this year. Nation's Restaurant News notes that "nearly half of all menus include a chicken sandwich, and almost 80% of consumers like or love the menu item. For the year ended August 2019, there were 3.2 billion servings of chicken sandwiches ordered at quick-service restaurants." 
2020 may bring even more interpretations on the classic. AF&Co advises to look out for iterations such as "Nashville hot chicken, Asian-inspired takes with slaw and sriracha, and Austrian-style crispy schnitzel." 
"Our fried chicken sandwich was initially only available once a week as a Sandwich du Jour item during lunch, but it became so popular with our regulars that we decided to add it to our daily lunch menu," says Stacy Jed, co-owner of Bluestem Brasserie. "Last year, when we moved to an all-day menu, we decided the sandwich was far too popular to remove and have since found that folks love to order it during dinner just as much as lunch. It's a great option for kids too!"
Tip: Put your own spin on a fried chicken sandwich that makes sense with your atmosphere and concept. Test it as a special or during a single meal period to see how regulars respond.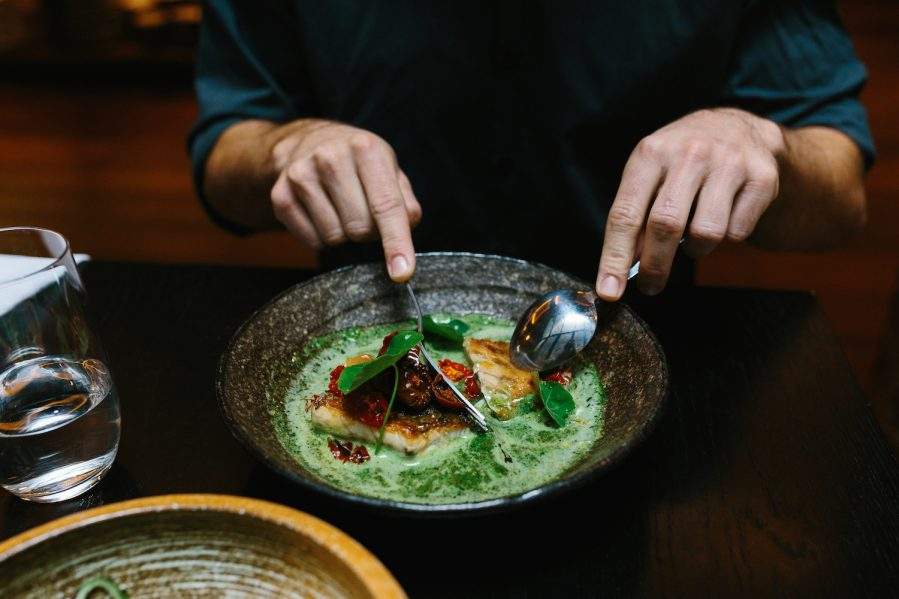 Modern Melting Pot
Remember fusion? It's back! But this time, it's grounded in authenticity. "Cross-cultural cuisine is taking new forms as Americans adopt flavors from immigrant communities and as chefs pay tribute to their mixed-race upbringings," AF&Co says. 
At Food & Wine, Gene Kato, chef/partner of Momotaro in Chicago, predicts a rise in itameshi cuisine. Itameshi translates to "Italian food" in Japanese and represents the melding of Japanese and Italian cuisines. "Itameshi dishes meld the cuisines of two countries that at first glance seem different, but upon diving deeper perfectly complement each other," he explains. 
Award-winning chef Joyce Goldstein cautions that fusion shouldn't be used as a band-aid to join two distinct culinary cultures. Instead, "there should be an understanding of two cultures and where there is overlap," she says. "There's value and tradition behind food, and if a chef diverges, it should be for good reason."
Tip: Play around with global flavors and techniques, and be thoughtful about ways to join different cuisines. Look for combinations that help to tell a personal story – those will be the most successful.
Sourdough, Bread & Beyond
Angela Pinkerton, chef and partner of Che Fico and Che Fico Alimentari in San Francisco, is bullish on bread. In Food & Wine, she says, "We've been educated in the good of real sourdoughs, local, organic, and GMO-free cereals, heritage wheats, and antique grains. It's truly better than ever before, available almost everywhere you turn and probably made by someone you know."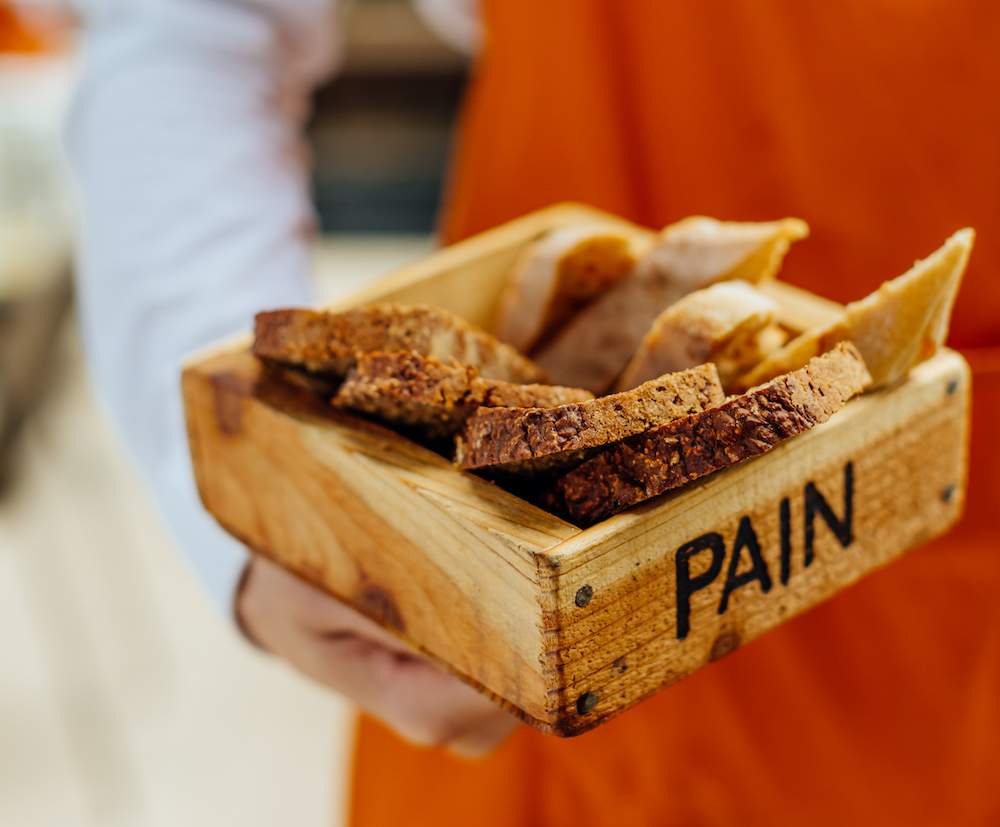 AF&Co attributes the interest in sourdough in particular as an extension of the natural fermentation trend, noting that that sourdough isn't just for bread – it's turning up in doughnuts, bagels, pizza, pickles, miso, and more. At Tartine Manufactory, chef Nico Peña says, "We use it because it helps with digestibility. Right now, we make tagliatelle with sourdough, but the possibilities are endless."
Tip: Embrace sourdough in bread and beyond for the tangy flavor it adds to any dish. Research and experiment with new ways to use your starter. 
Kids' Menus, Reimagined
Whole Foods predicts that by 2026, 80% of millennials will have children – and that many parents are already introducing their kids to adventurous foods with great results. Food & Wine goes so far as to predict the "death of the children's menu." 
Lorena Garcia, executive chef and partner of Chica in Miami and Las Vegas, also sees what's happening with the next generation of diners. "Millennials, more than any other generation prior, are also exposing their children to food with spice and multicultural cuisines at a much earlier age." 
Another approach is a more enlightened kids' menu. At Foreign Cinema, chef and co-owner Gayle Pirie offers a three-course children's meal featuring updated versions of kid's classics: trofie pasta topped with Parmigiano-Reggiano and a choice of sauce; grilled steak and potatoes; or sesame fried chicken. 
Tip: Don't forget that kids are guests, too – and parents likely want them to eat well. Look for ways to make the experience feel special (such as cheese grated to order). Engage them with the menu by offering choices familiar and new that fit with your concept.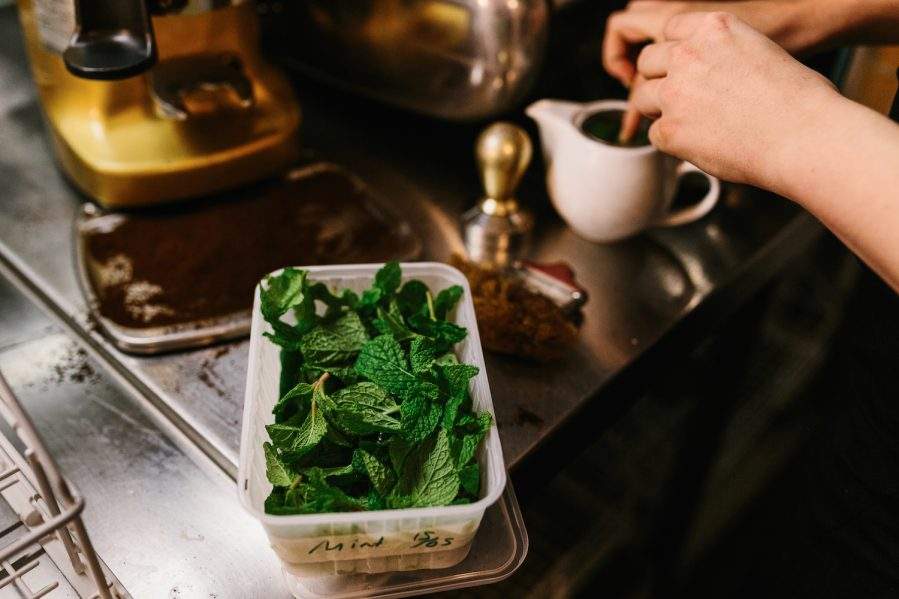 Tea, A.M. to P.M.
Research and trend firm Dataessential notes that the tea industry has been quietly following in the footsteps of the third-wave coffee movement. They predict that consumers will grow more savvy about tea as more cafes across the country introduce premium, artisan options to the menu. 
Nation's Restaurant News reports a huge increase in teas with turmeric, charcoal, and matcha. (Tea also fits with the no- and low-ABV trend, especially options such as sparkling tea.) The New York Times nods to teas with superfood ingredients, such as blue-hued butterfly pea powder. 
Eric Gower of Breakaway Matcha says that a curated tea program can be a boon to wellness-focused restaurants. "The key is to source teas from folks who take deep dives into particular teas, not from generalists who offer vast menus. The more specialized you can go, the better. The best of these will also help restaurant and cafe owners with menu design, pricing, and storytelling to create unique experiences that resonate with their customers."
Tip: Work with a specialty tea company to update or build a more compelling tea program with diverse options and compelling stories. Look for ways to expand its reach across your menu, from brunch to cocktail hour.  
(More) Sustainable Seafood
AF&Co reports that sustainable seafood practices are receiving more attention as part of a larger trend towards transparency. Carbon-neutral aquaculture operations and zero-waste (aka whole fish) preparation are on the rise, as is awareness about eating lower on the food chain and consuming lesser-known fish. For Amy Brandwein, chef-owner of Centrolina, sustainable seafood goes hand in hand with increased awareness of ocean issues and the environmental impact of fishing.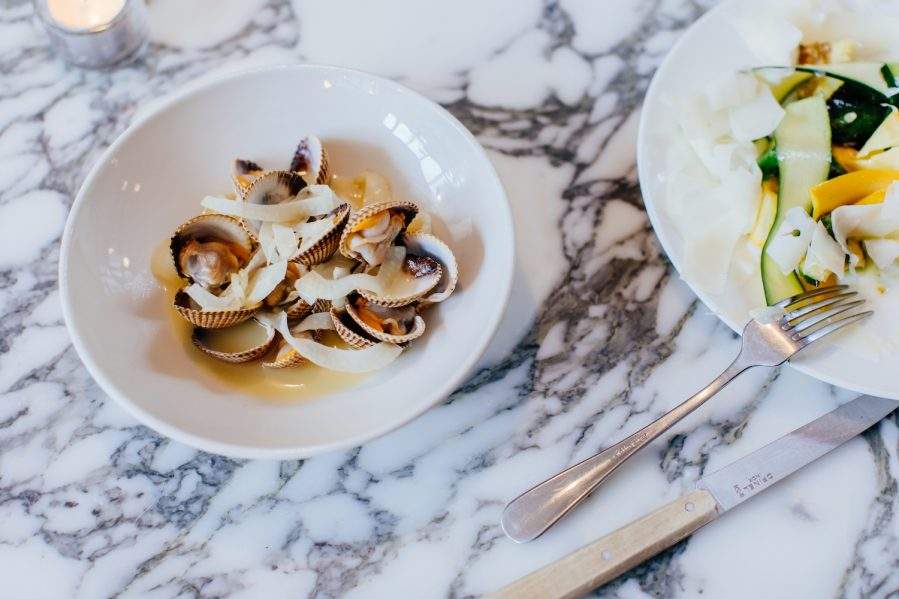 "Let's get our guests willing to try other options besides salmon and shrimp!" says Andrew Carmellini, chef and owner of NoHo Hospitality, in Food & Wine. In order to get guests to try something new, Mina's Fish House on Oahu employees two sommeliers, who consult with diners to identify unfamiliar varieties that they may enjoy. 
What's next? Try Wild Alaska Pollock. "Thanks to national legislation that passed in 2016, Wild Alaska Pollock has been certified as the most abundant, certified-sustainable species on the planet," says Oberon Sinclair. 
Tip: Look for sustainable seafood beyond the expected options, including Wild Alaska Pollock, sardines, farmed oysters, clams, and mussels. Audit your sourcing practices, too, considering new partners and distributors who may help you achieve your goals.