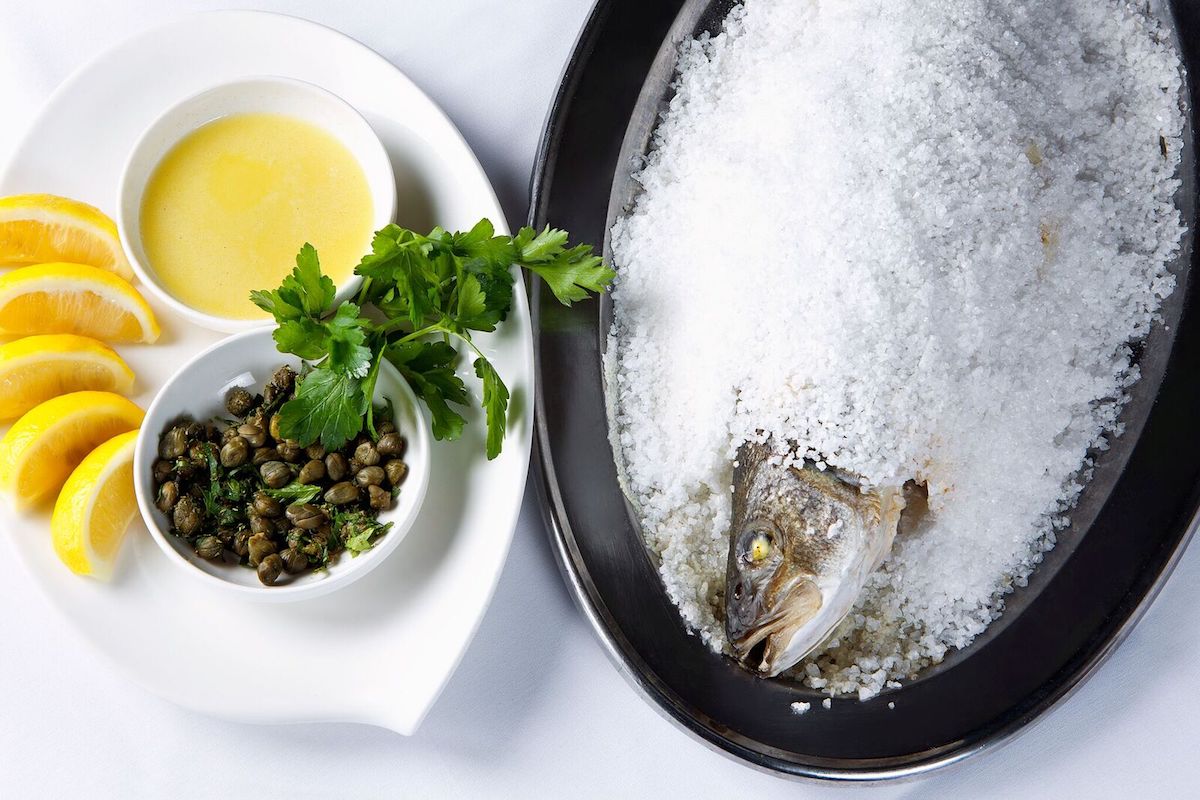 Salt is an essential flavor component in every savory dish and many desserts, too. The Salt Institute proclaims salt the number one ingredient for 8,000 years and counting, citing a myriad of studies that prove salt does a lot of good in the body, both in salient environments and on the plate. Blind taste tests show why seasoning food with salt returns more clean plates to the kitchen. Salt makes otherwise bland veggies just about burst into song and gives meats a succulent zing, while pairing salt with caramel or chocolate has become a trademark of pure bliss. Salt is everywhere, as it should be. Here, a few top chefs share their favorite salts and how to use them.
Elliot Cusher, executive chef, Donetto, Atlanta, Georgia
"I really like Maldon brand sea salt, which comes from Essex in east England. It has a large crystal that adds a nice finishing texture and salinity to dishes. I prefer sea salt to mined salt because there are fewer added minerals in them, which can often discolor the salt. Some people find this change of color desirable, but I do not. I use Maldon mostly as a finishing salt because it goes great on raw preparations for meat or seafood and also to salt the eye of whole roasted meats cut to display the color and temperature of the meat. While the company has been producing salt for more than a century, people have been producing salt in the low-lying marshes there for more than two thousand years."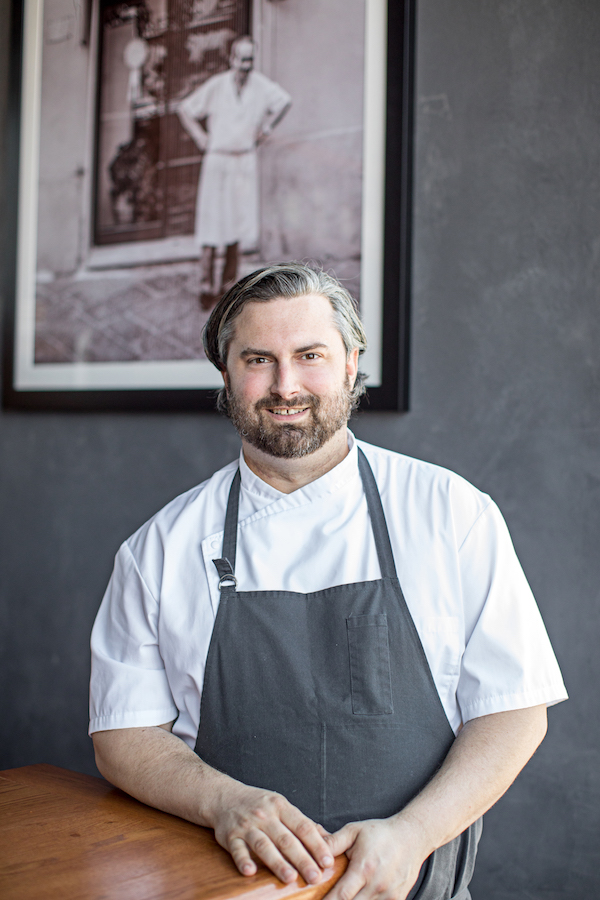 David Lee, chef, Osamil, New York, New York
"Korean Bokbunja (Korean black raspberry) salt has a beautiful color and citric finishing flavor. It's used in our braised short rib dish made with six-hour braised beef short ribs, kabocha, bone marrow, charred onion, carrots, grape, and cauliflower bread crumbs."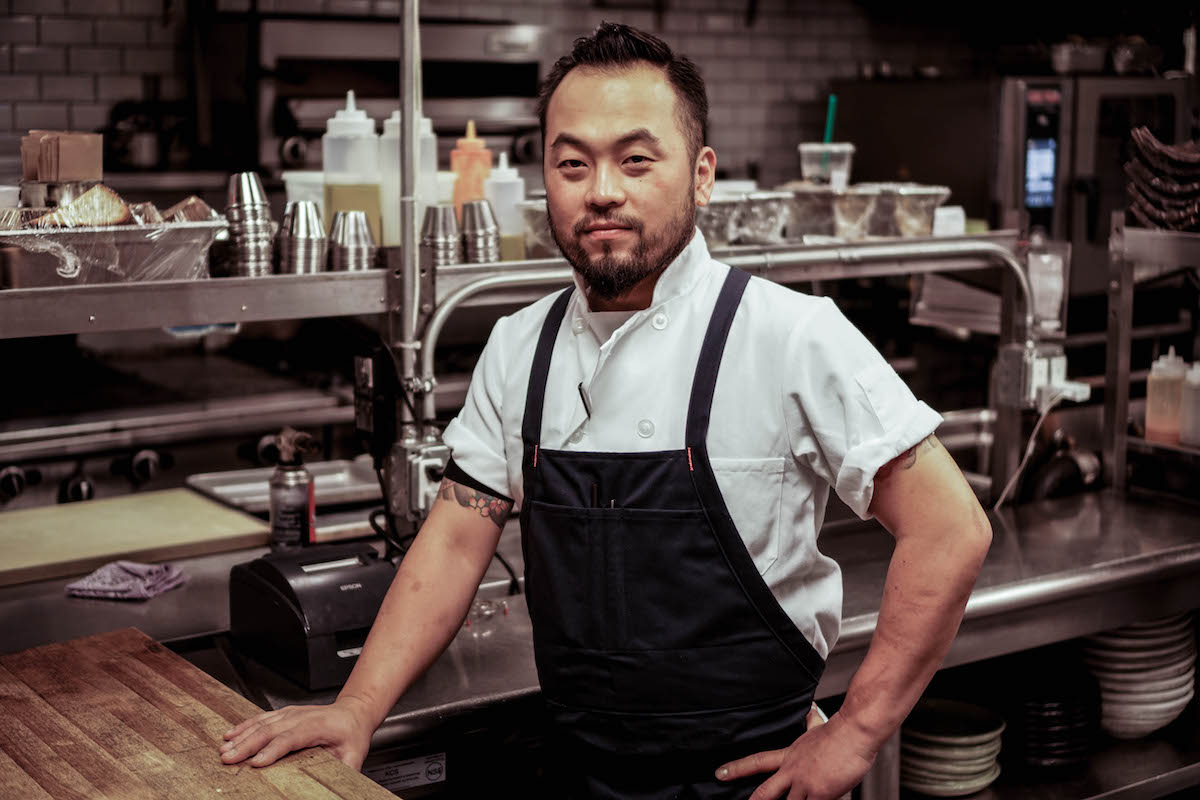 Dominic Valenzuela, executive chef, Cloak & Petal, San Diego, California
"I discovered cherry blossom salt when I received a variety of random Japanese vegetables through my fish distributor and it is actually the salt that is packaged with the preserved cherry blossoms so the aroma and flavor of the cherry blossoms is essentially absorbed while it's in the packaging. I like it because it's ever-so-slightly sweet and is great on tempura-fried avocado, as well as avocado toast topped with pickled cherry blossoms. The origin of this salt is Chinriu Honten, a company that specializes in the import and export of fine food, craft, and design products from Japan. I also like flavorsome matcha salt that accompanies Cloak & Petal's shishito popper, a serving of shishito peppers stuffed with crab salad and scallops." Make a reservation at Cloak & Petal.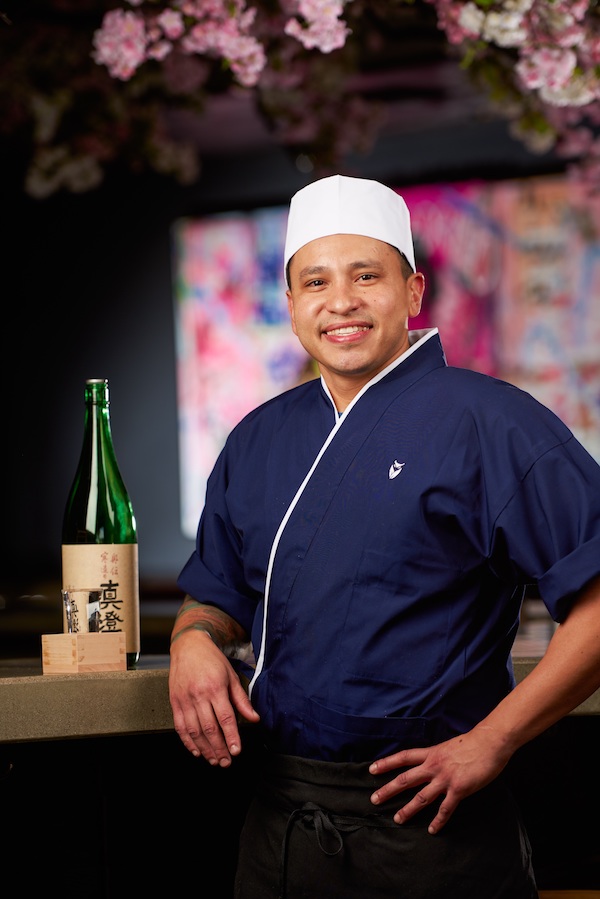 Costas Spiliadis, founder and executive chef, Estiatorio Milos, Las Vegas, Nevada
"Milos' salt is specially harvested on the island of Kythira, using methods unchanged since the value of salt was weighed in precious metals. When the Kythiran tides roll out, the coastline lays bare a secret treasure — caves jeweled in a crystalline white. These salt crystals are separated from seawater by way of the caves' natural evaporation process — the heat of the sun creating convection currents that extract the moisture without losing the characteristic aromatics of the Aegean. Then, as they have always done, the salt harvesters climb up into the caves and, chipping away by hand, collect this ancient bounty." Make a reservation at Estiatorio Milos.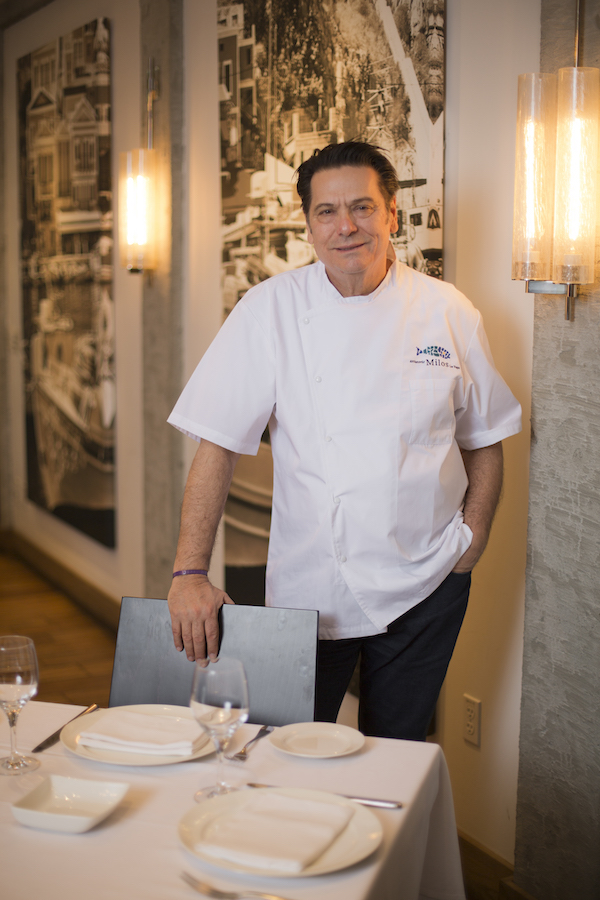 Bryant Wigger, executive chef, Tavernonna Italian Kitchen, Kansas City, Missouri
"The Jacobsen Salt Co. sea salt is my favorite. We house-smoke it, though the salt originates from Portland, Oregon. I first discovered it on a trip to Portland and tried a dish with scallop crudo that featured the salt. It helped to bring out the natural sweetness of the scallops. This salt has a nice fresh, light taste that works well for smoking. It holds the delicate smoky flavor longer than regular sea salt. Pictured here is an asparagus dish that debuted earlier this year as an appetizer with grilled asparagus, roman gnocchi, sunny egg, and parmigiana cream, topped with smoked Jacobsen sea salt."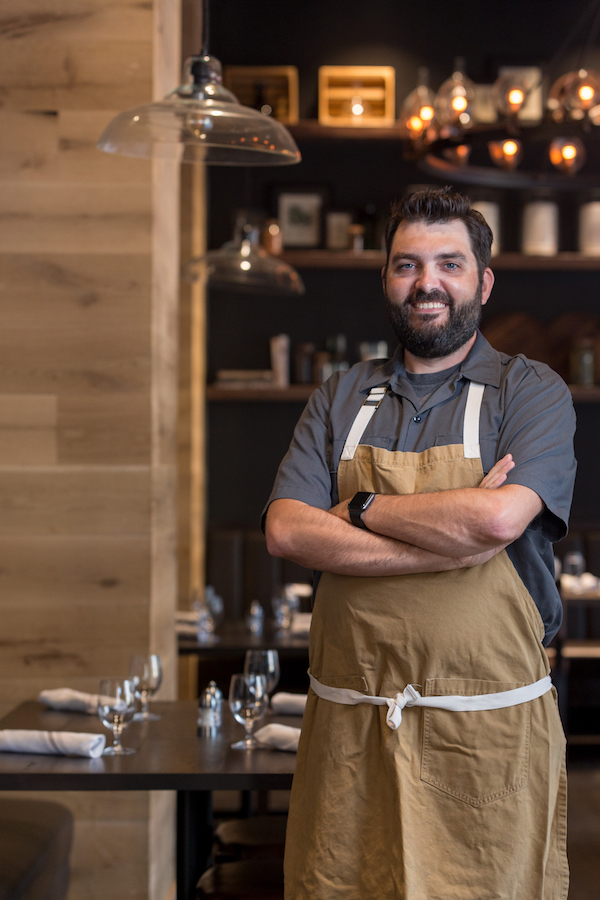 Justin Cucci, executive chef-owner,  El Five, Denver, Colorado
"As the finishing salt, my preference is for any kind of sea salt — Maldon, Celtic, or, even better yet, Himalayan pink. Besides really enjoying the flavor that sea salt brings, it has a really pretty color and retains some of the minerality of the place it was harvested." Make a reservation at El Five.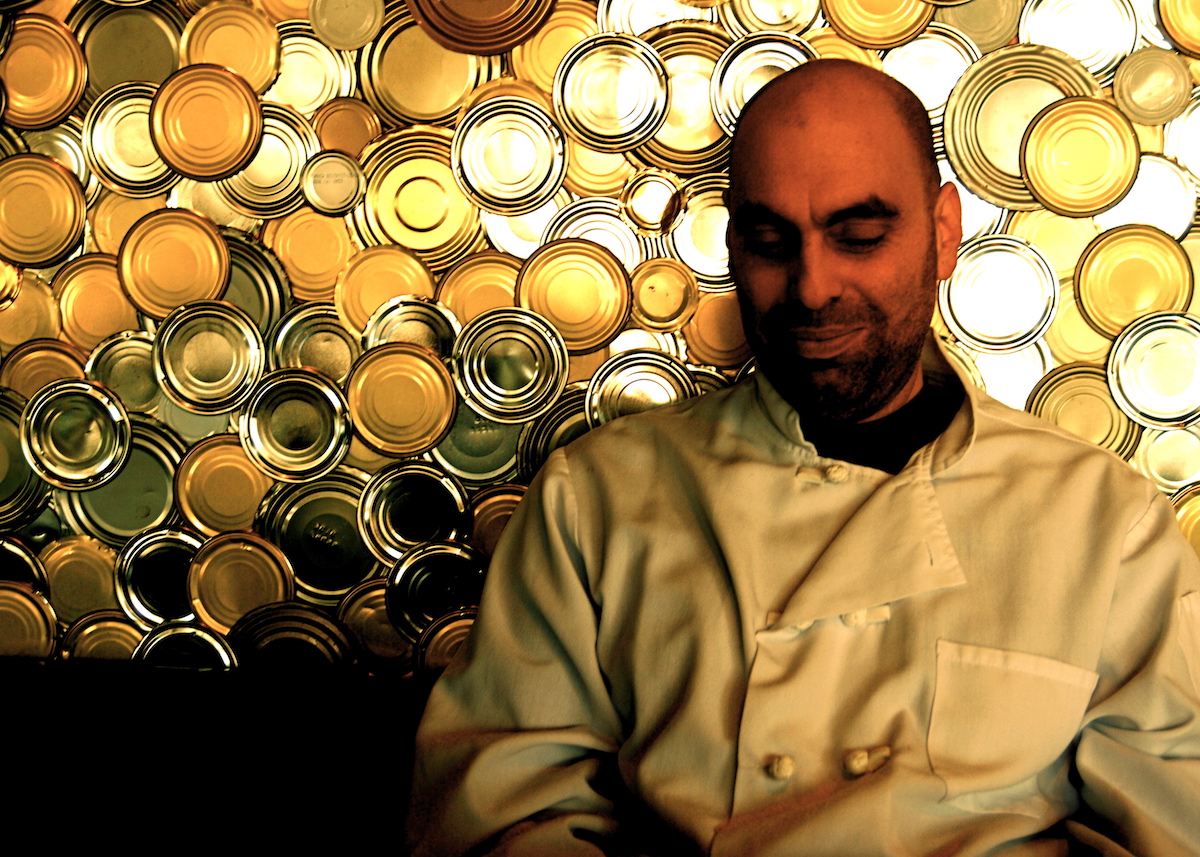 Jacques Qualin, chef de cuisine, J&G Steakhouse at The Phoenician, Scottsdale, Arizona
"We use three different kinds of salt at J&G, starting with kosher salt for general seasoning of the steaks and seafood dishes because it's fine-grained but not too fine, so it instantly seasons the entire protein. We also like to use also Maldon salt from England as its flakiness works better for some of our recipes. But my favorite salt is from my native France, a fleur de sel, which we use for finishing dishes. Because they only use the premium top layer of this naturally harvested sea salt, it still has some natural humidity and a lot of flavor." Make a reservation at J&G Steakhouse.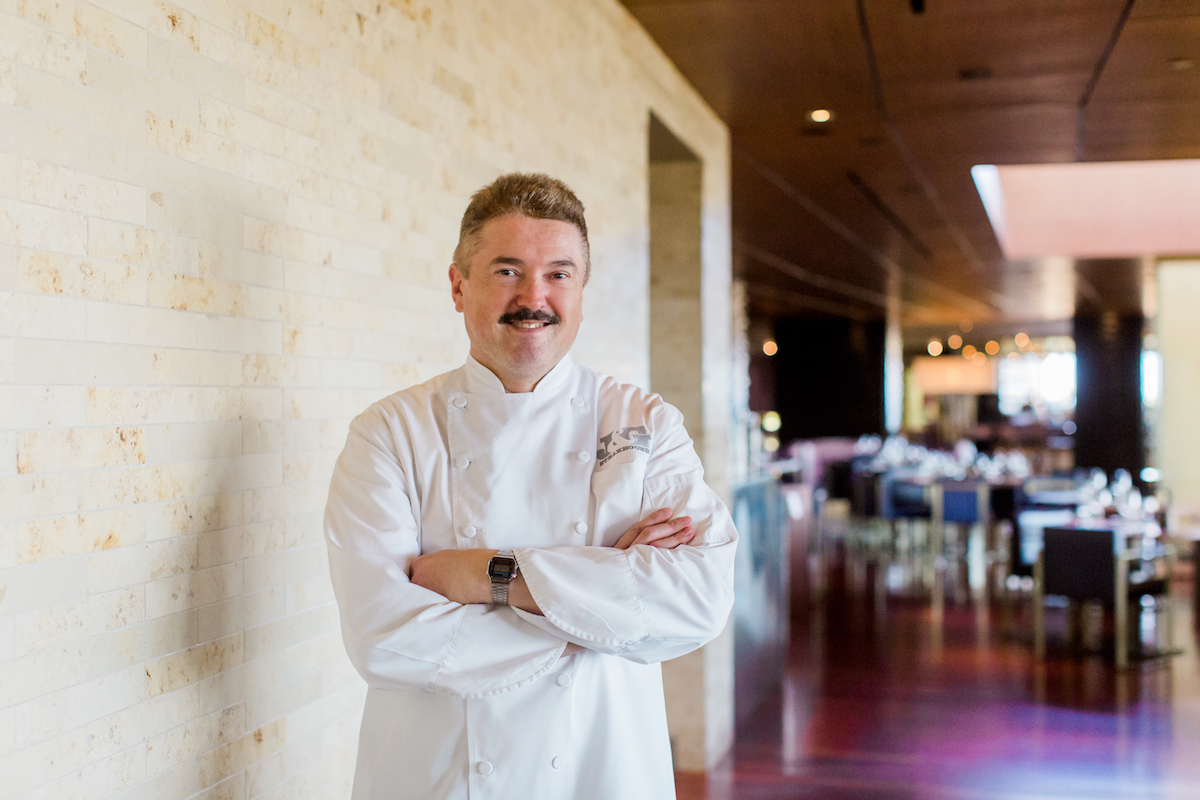 Christopher Gross, executive chef, Wrigley Mansion-Geordie's, Phoenix, Arizona
"I make a housemade salt to finish fish dishes using sea beans. Dubbed green salt for its distinctive color, it is made by blanching sea beans, which are naturally very high in salt, dehydrating them, and then pulsing them in the Vitamix until they become powder. The salt tastes and smells like the ocean and adds a complex and complementary finish to fish dishes, such as the Scottish salmon with mache and sorrel salad and sauce vierge."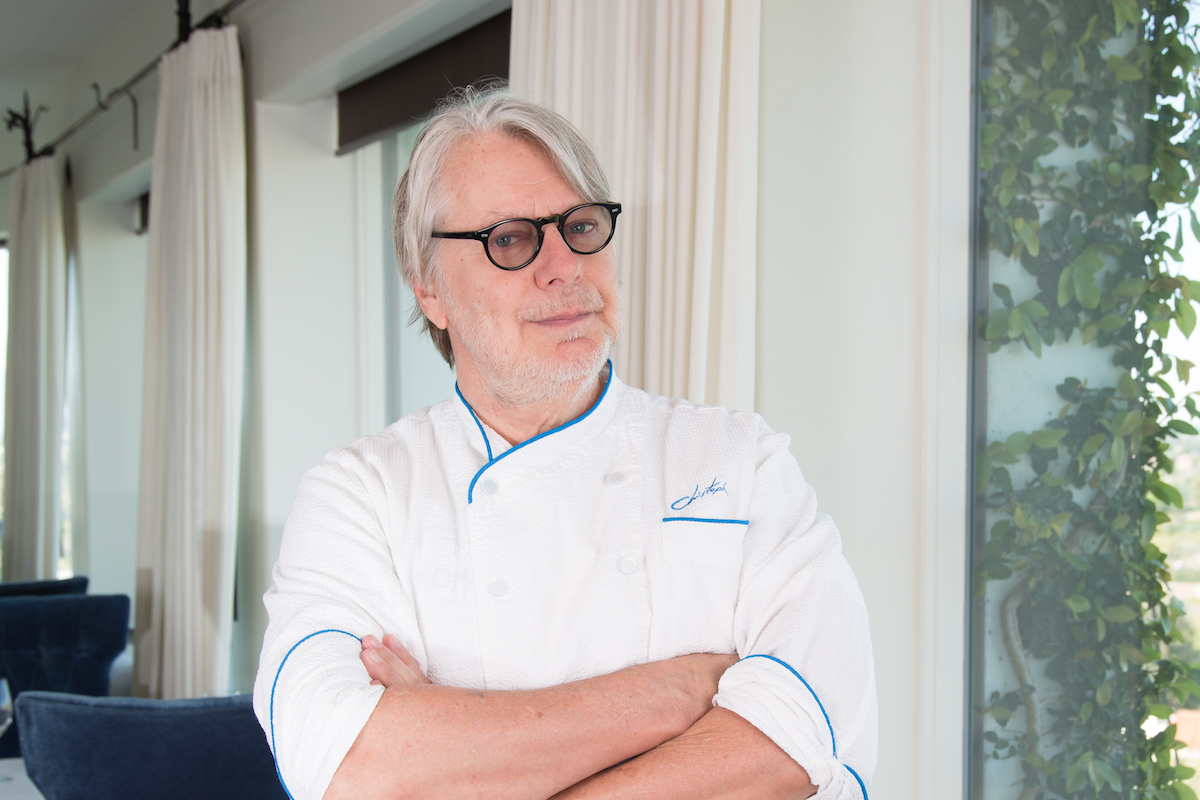 Bill Telepan, executive chef, Oceana, New York, New York
"I like Diamond Kosher Salt because this salt's size is slightly larger than regular kosher salt, but it still blends nicely when needed. It's been a kitchen essential for years. We use it on our salt-baked sea bass. The fish is covered in salt to form a shell, then baked. The salt covering provides a juicy, flavorful result that needs no finishing touches other than a squeeze of fresh lemon." Make a reservation at Oceana.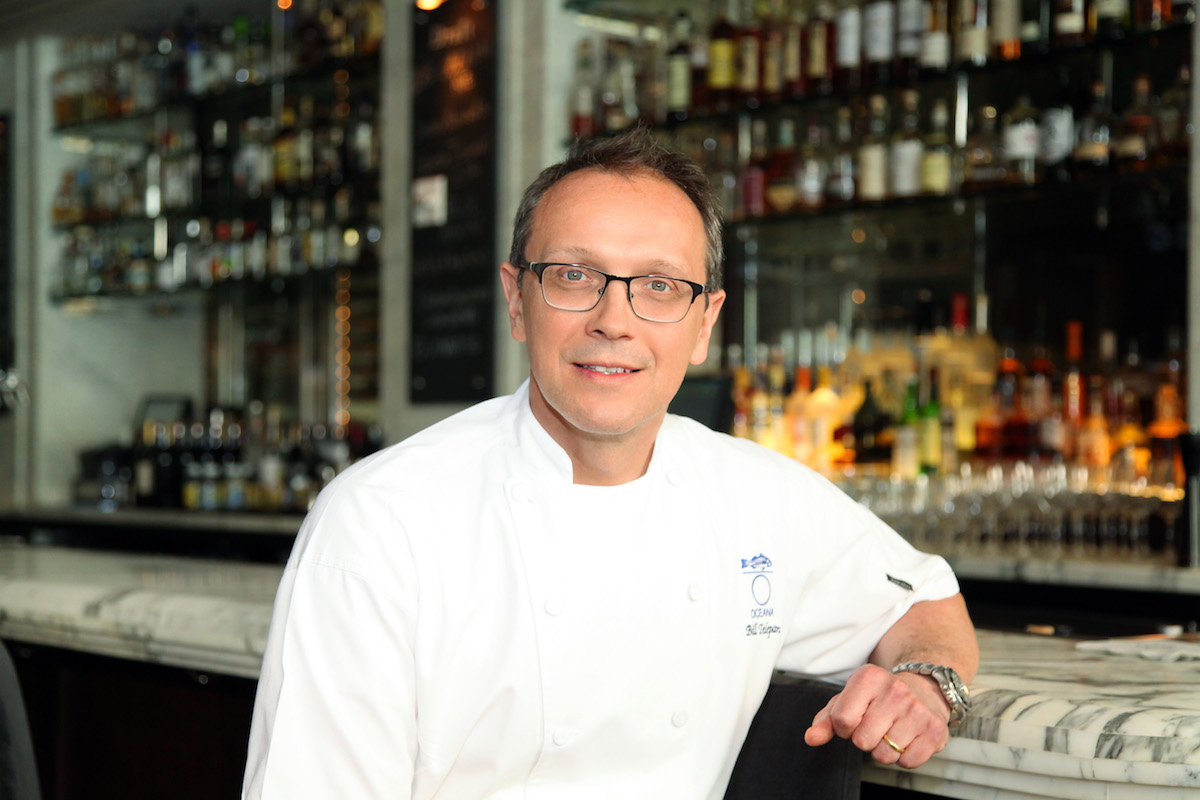 Bernard Ibarra, executive chef, Terranea Resort, Rancho Palos Verdes, California
"I harvest my own salt for the resort. Every few weeks I visit the cove to collect water from the Pacific. I've built a sea salt conservatory and lead workshops each month for our guests. I like to infuse the salts with ingredients like rosemary, lemon, and even Pinot Noir and especially love to house-smoke our signature sea salt on dark chocolate bark." Make a reservation at Terranea Resort.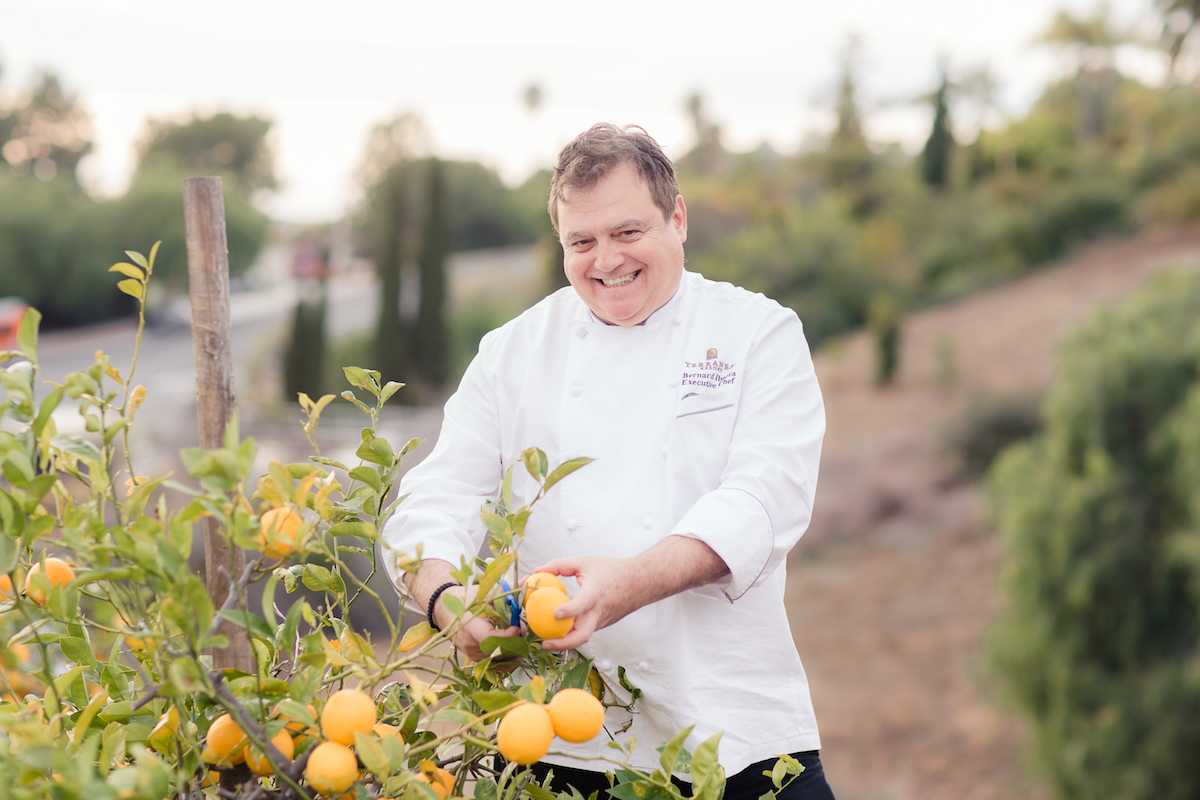 Have you had any of these chefs' favorite salts? Tell us here or over on Facebook, Instagram, Pinterest, or Twitter.
Kelly Merritt is an author and freelance journalist specializing in culinary travel. Follow her on Twitter @kellywrites + Instagram @kellymerrittwrites + Facebook at KellyMerrittWrites.
Photo credits: Aaron Leimkuehler (Tavernonna);