It's trick-or-treating time! To get in the spirit of the season, pastry chefs are designing spine-chilling sweets that evoke the symbols of the day. Here are seven Halloween desserts for revelers – no costume necessary.
The Black Skull Cake at The Blvd, Beverly Hills, California
Wrap your head around this sweet skullduggery. Executive pastry chef Chris Ford layers bitter chocolate mousse, cocoa-almond sponge cake, chocolate ganache, and caramel-crunch. On top, he creates a candy catacomb by arraying vanilla skulls sprayed with black cocoa butter. Make a reservation at the Blvd.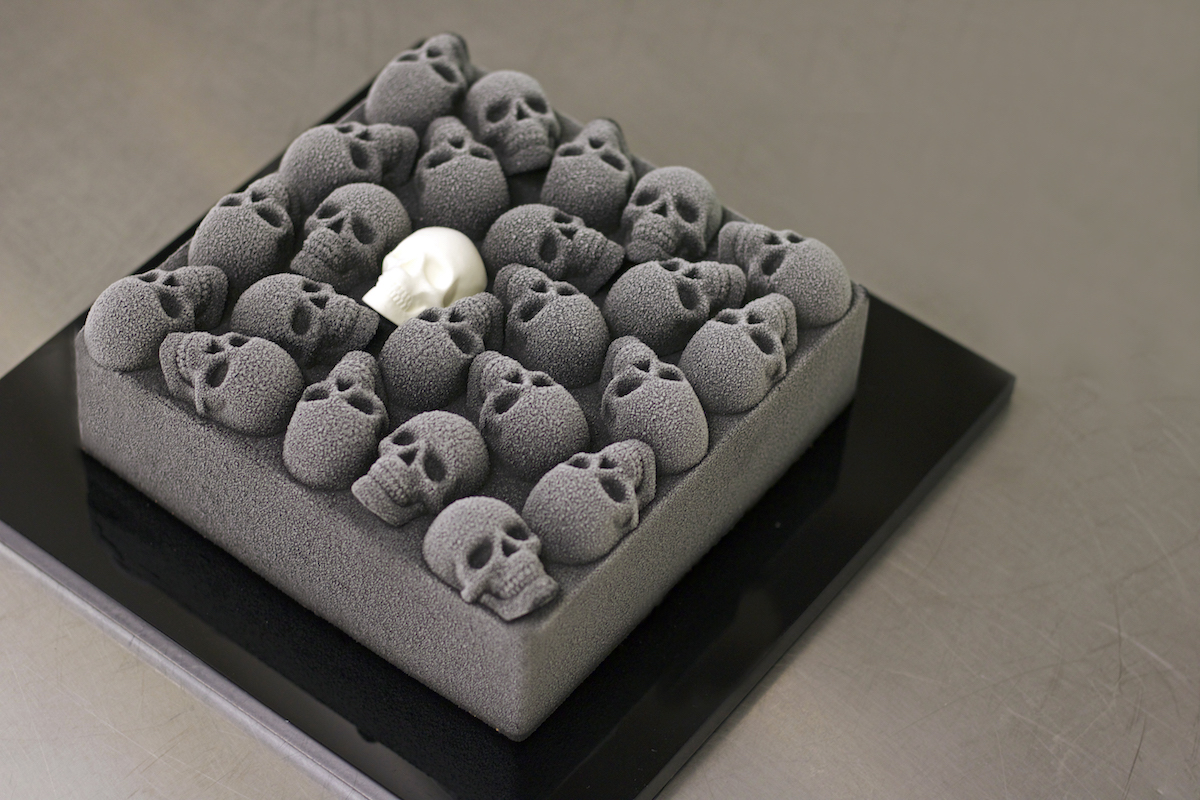 Insane Trick or Treat Milkshake at Sugar Factory, Miami Beach, Florida
This ain't no ordinary chocolate milkshake. The spooky sipper is covered with candy creepy crawlies and a ghostly cloud of whipped cream. As a bonus, the glass is encrusted with candy corns and peanut butter cups. Make a reservation at Sugar Factory.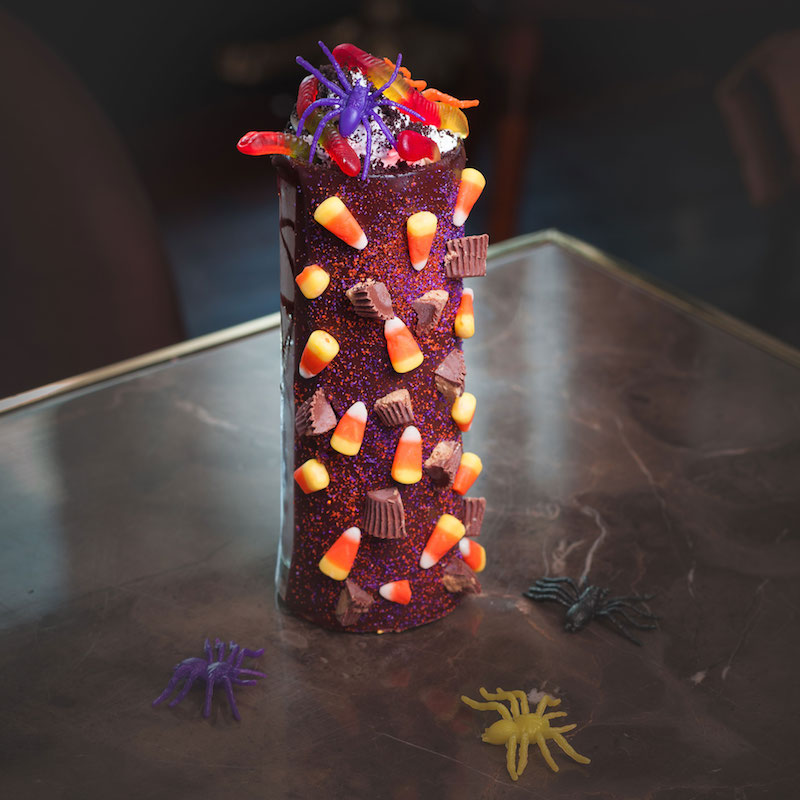 Halloween Macarons at Ladurée, New York, New York
Joyeux Halloween! To celebrate the haunting holiday, dig into a box of treats from the Parisian patissiers. Options include the seasonal special milk chocolate and hazelnut, as well as chocolate orange, caramel, and rose. Make a reservation at Ladurée.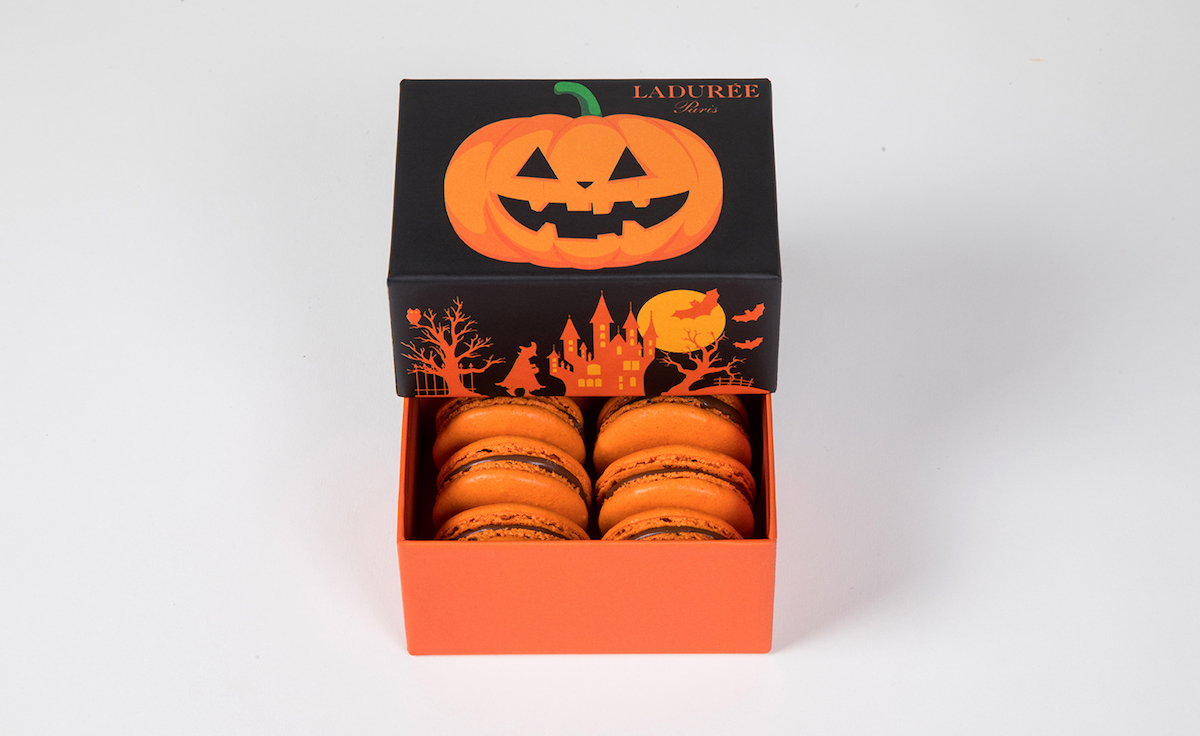 Cupcakes at Centrolina, Washington, D.C.
Pastry chef Caitlin Dysart crafts scary good sweets. Horns sprout from devil's food cupcakes topped with mocha ganache, while lemon cupcakes are packed with raspberry jam, slathered with coconut frosting, and haunted by a fondant ghost. #Boo-tiful. Make a reservation at Centrolina.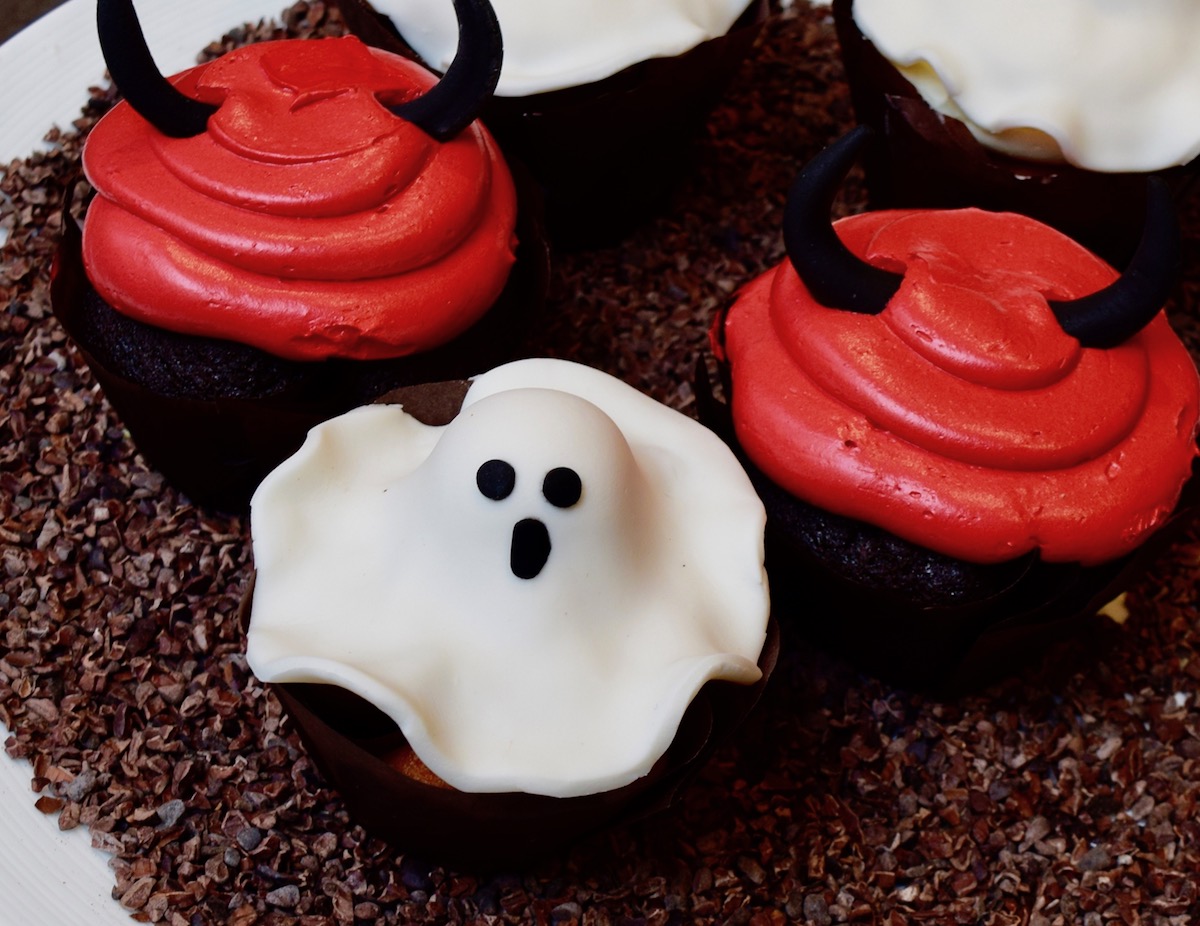 The Pumpkin at Volt, Frederick, Maryland
Here's a picture-perfect patch on a plate. Pumpkin coconut spread, ginger crumble, nutmeg ice cream, pistachio powder, and sage "moss" complement a pumpkin made of mousse. Make a reservation at Volt.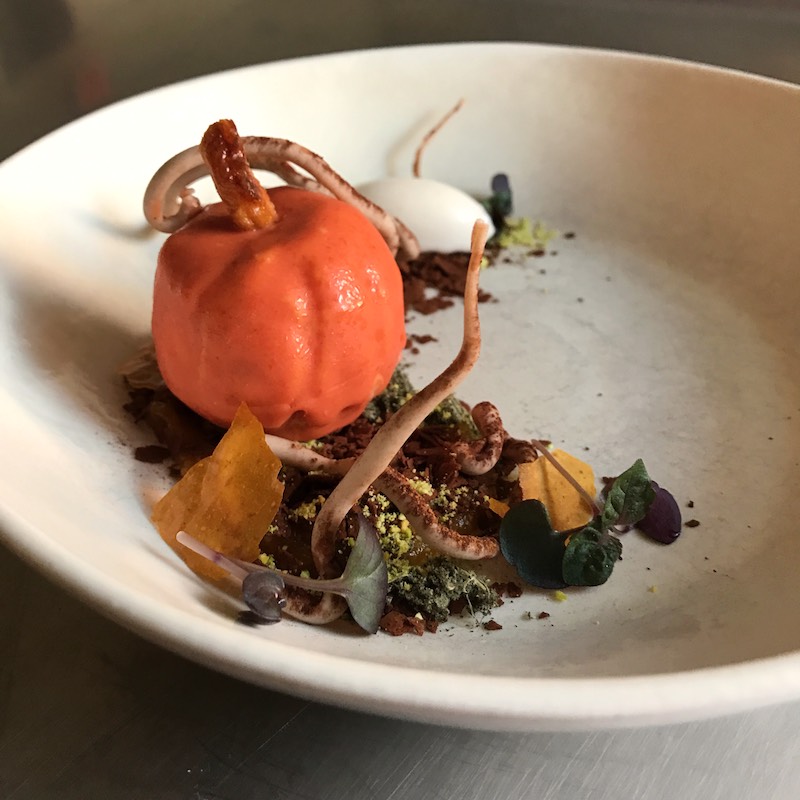 Monster Mash Bam-Boozled Shake, Holsteins Shakes and Buns, Las Vegas, Nevada
This is a graveyard smash. Powered by candy corn moonshine (yes, that's really a thing), the shake is flavored with Franken Berry cereal and red berry swirl. On the outside of the glass there's green slime, candy eyeballs, vampire teeth, a zombie hand lollipop, gummy skulls, and a witch's finger cookie. Make a reservation at Holsteins Shakes and Buns.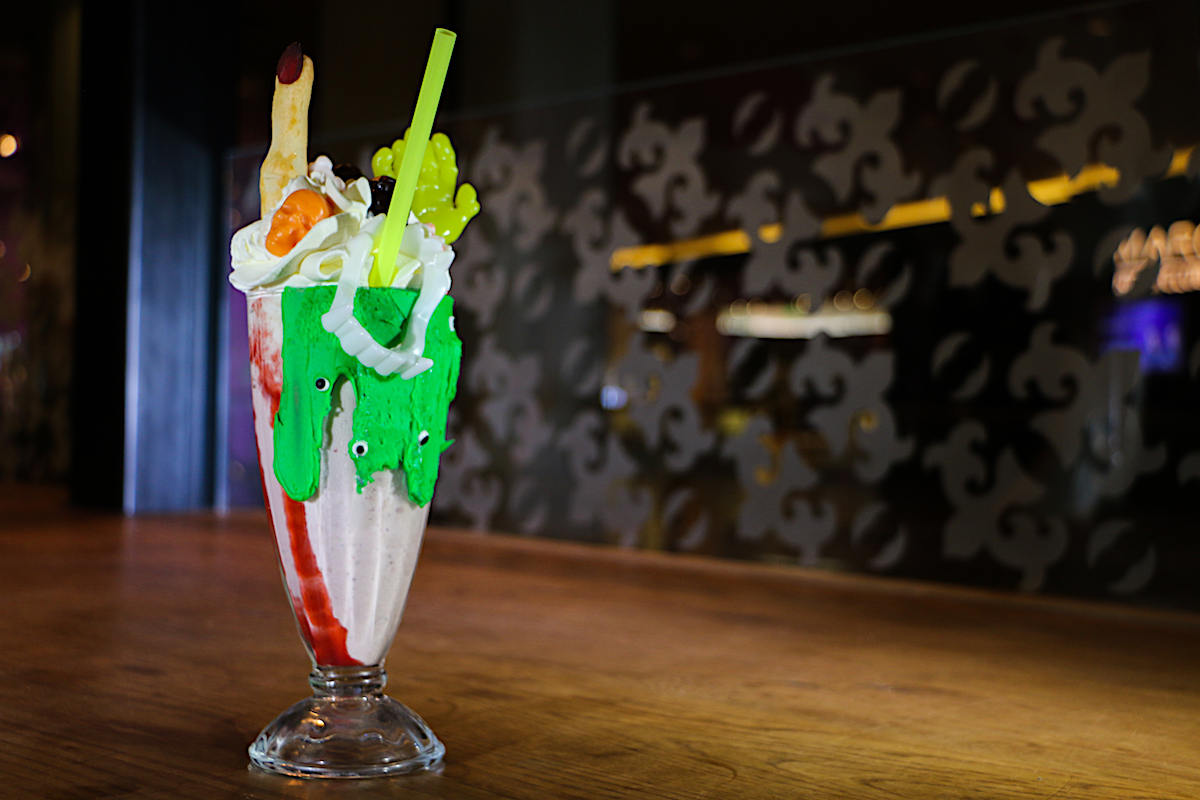 Platano Y Chapulin at The Black Ant, New York, New York
What's so scary about banana cake with banana yogurt spread and parsnips? The fact that it's complemented with an ice cream featuring chapulines, better known as grasshoppers north of the border. Now do you understand why you should be screaming? Make a reservation at the Black Ant.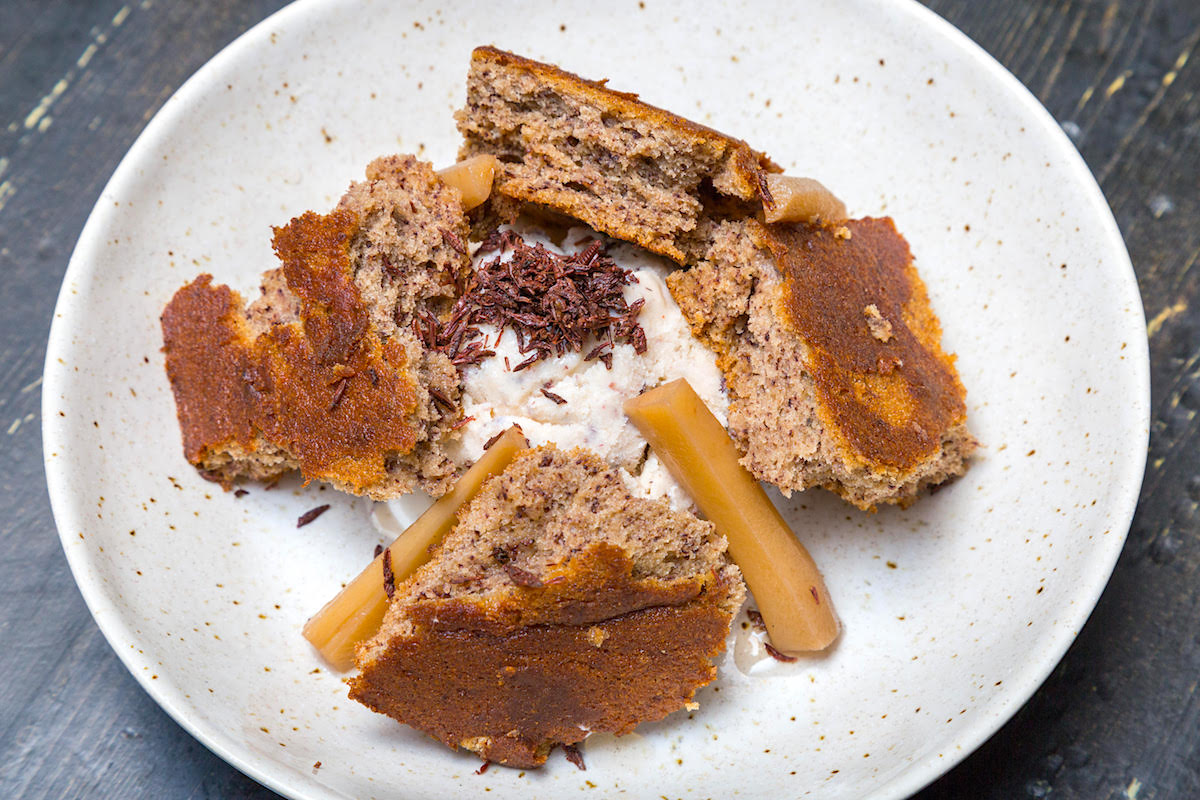 Where are you ordering Halloween desserts? Let us know here or over on Facebook, G+, Instagram, Pinterest, or Twitter. And, remember to snap + share your #dishpics with us on Instagram for a chance to win in our weekly giveaway.
Nevin Martell is a Washington, D.C.-based food and travel writer and the author of several books, including Freak Show Without A Tent: Swimming with Piranhas, Getting Stoned in Fiji and Other Family Vacations. Find him on Twitter @nevinmartell and Instagram @nevinmartell.