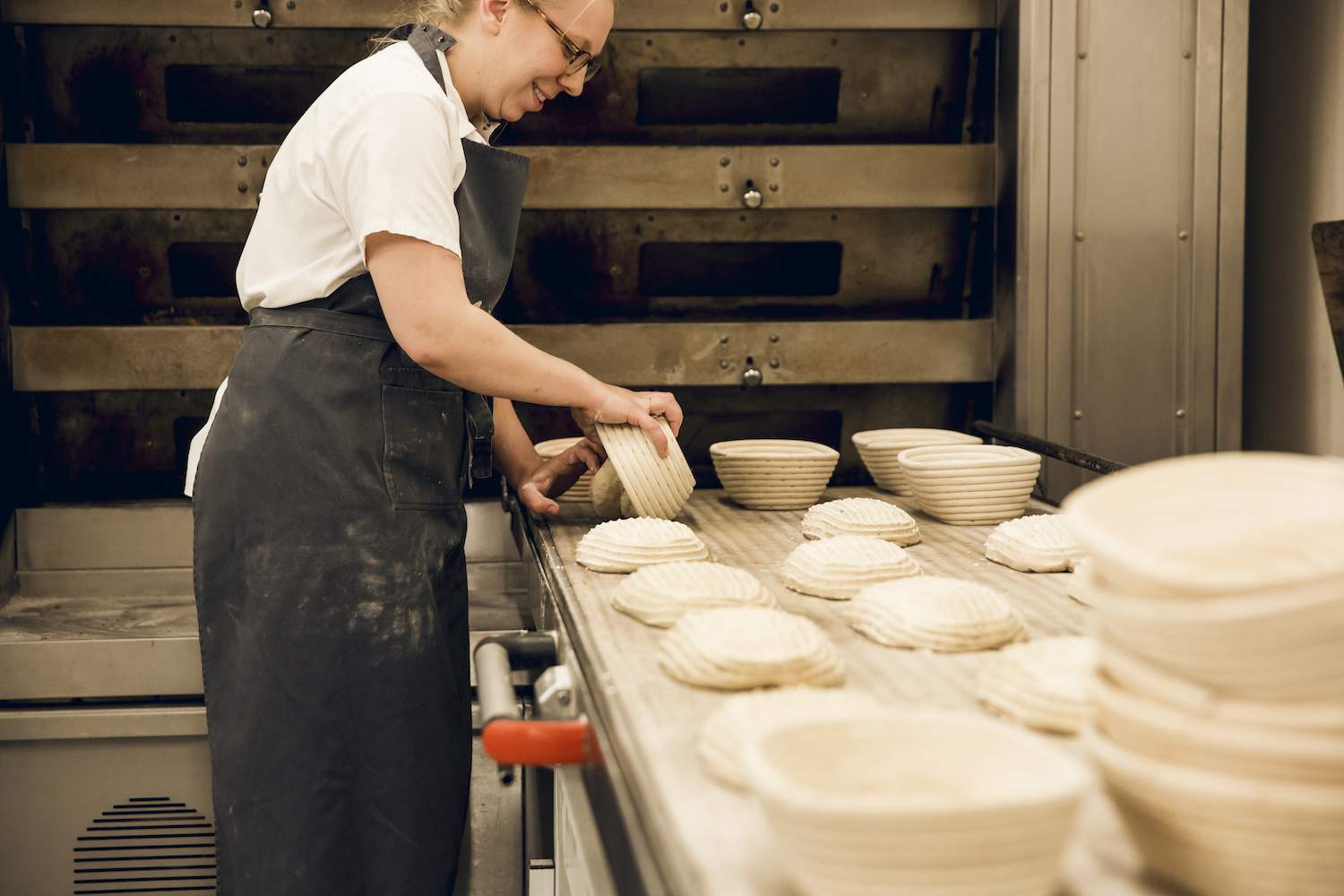 In this #TimesUp moment, it seems shocking that only 21% of head chef roles and 33% of restaurant businesses are majority-owned by women across the country. In honor of International Women's Day 2018, let's take a moment to reflect not on what women and womyn have yet to achieve but on what the women and womyn among us have accomplished and how they got there. Women like Elizabeth Blau, Vicki Freeman, and Stacy Jed are at the avant-garde in this business, taking their cues from pioneers Alice Waters, Joyce Goldstein, Nancy Oakes, and other luminaries. And with women currently representing half of all culinary school graduates, the industry is ready for an even greater revolution.[i] I spoke with accomplished restaurateurs, chefs, and business owners about what it takes to find success in a business that is known for its challenging workplace conditions and grueling hours. Here are a few lessons gleaned from their hard-earned success.
Find a mentor.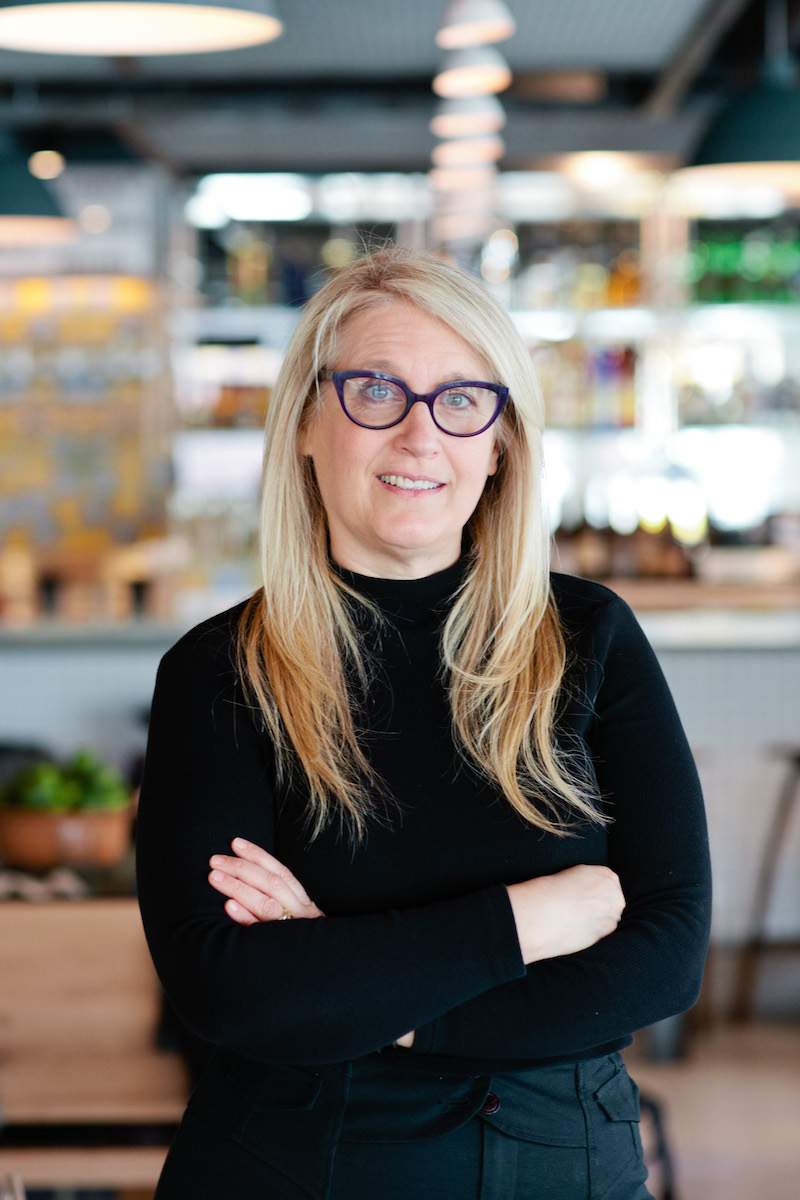 For Vicki Freeman, proprietor-owner of The Bowery Group in New York, figuring out what it took to manage both the creative and the business sides of owning and running restaurants took time and support from two different mentors.  "Michael Weinstein of ARK Restaurants was a huge mentor for me. I [previously] had such a romantic image of restaurants. He taught me it's a business or it won't stay open," Freeman said. Chef Jonathan Waxman, who Freeman met when Waxman was the executive chef of ARK Restaurants, helped Freeman with the creative side of the business. But it was Ralph Lauren who gave Freeman her big break. At 19, Freeman was tasked with ordering in lunches for a group of dress and suit buyers from major retailers. "I remember thinking, 'This food is bad.' I went to Ralph and said, 'I can do this better.'" I had never cooked but knew I could do it. I worked for them for 10 years."
Try, then try again.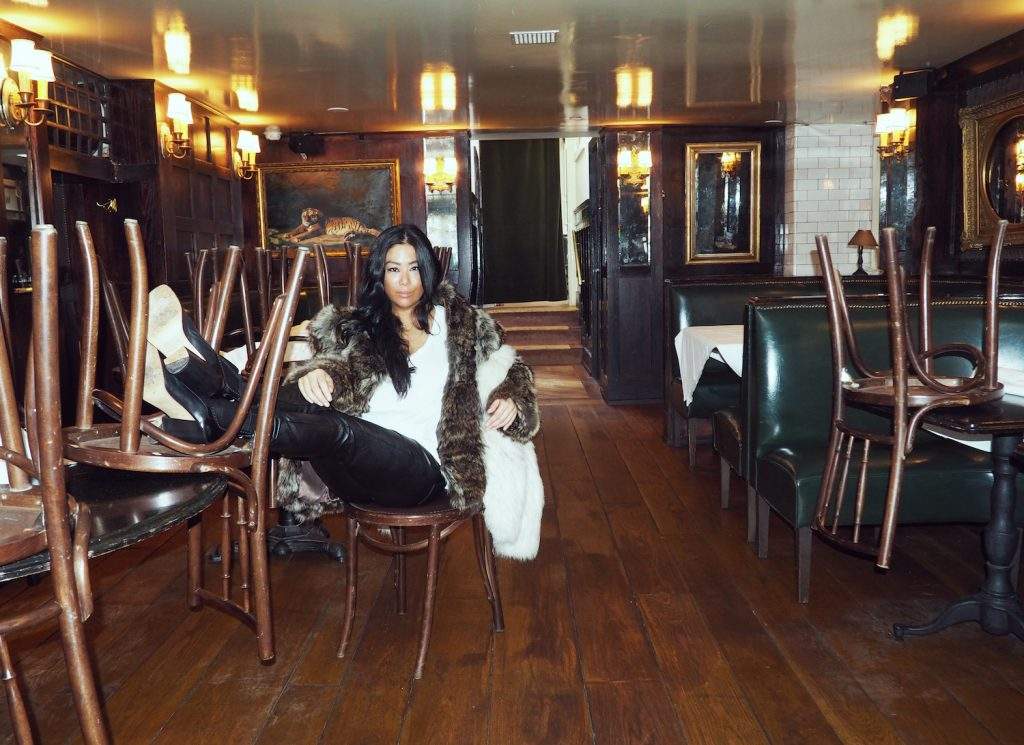 Finding the right work environment is not always easy and it can take several experiences to land in a role that is a good fit. Chef Angie Mar of The Beatrice Inn in New York struggled in the early years of her career to find the right restaurant and the right mentors. "Many of the chefs I wanted to work with were never really around. It was a huge learning experience for me," Mar said. Then Mar met Pat LaFrieda of LaFrieda Meats.  "He encouraged me to buy a business and helped me find the best way to run it," she said. After experiencing the power of LaFrieda's mentorship, Mar ultimately made the conscious decision to be present in her kitchen. "I could really mentor the young cooks that I work with," she said.
Know when food is your calling.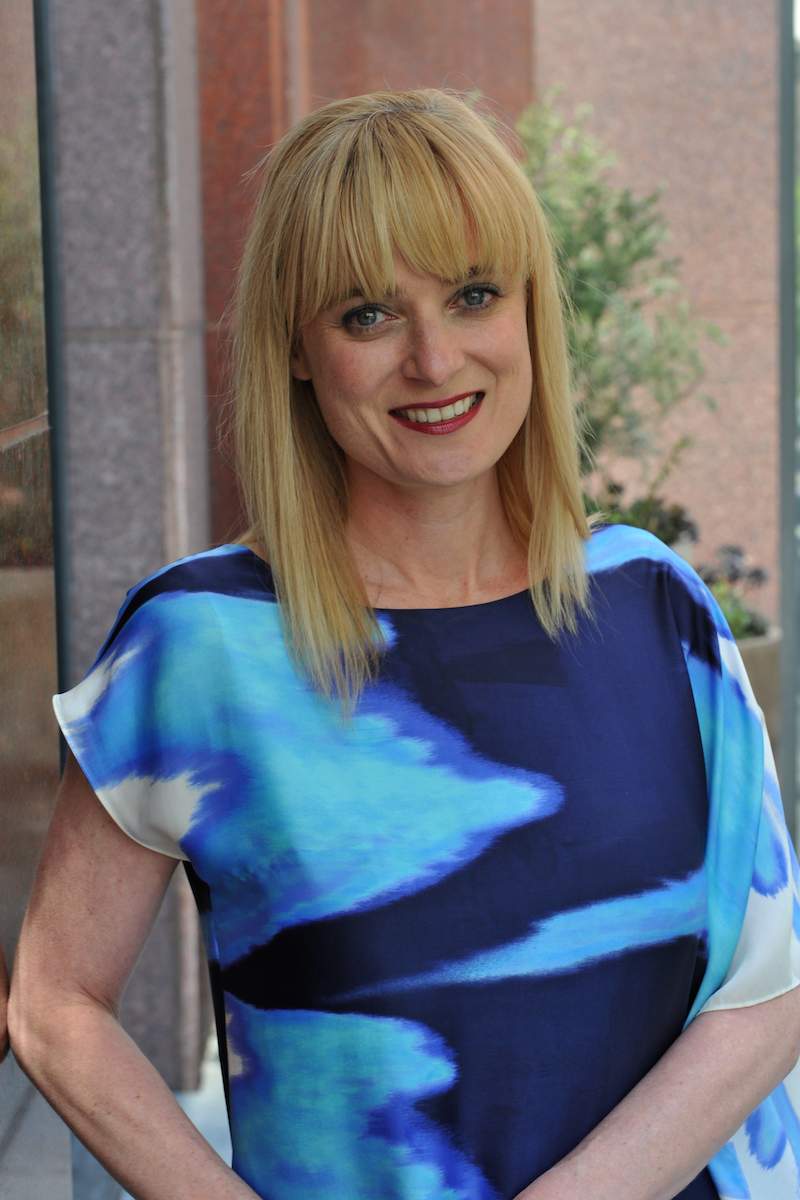 Despite growing up in a family of restauranteurs, restaurateur Stacy Jed of Bluestem Brasserie in San Francisco had no idea that the restaurant business was her calling. "My mom's side owned and operated restaurants for 45 years in San Francisco," said Jed They sold chickens to restaurants and hotels and then opened a restaurant. They didn't want me to go into this business. So I went into tech." That changed about 10 years ago when she met her husband, Adam, and they started a consulting business together and realized that not only were her skills transferable, but she had found her true home. "This business can be so grinding," Jed said, "but if you love it, it is so fulfilling."  And if food is not your calling?  That is ok, too.  "Maybe it's is a bridge to something else."
Hard work is everything but serendipity plays a part.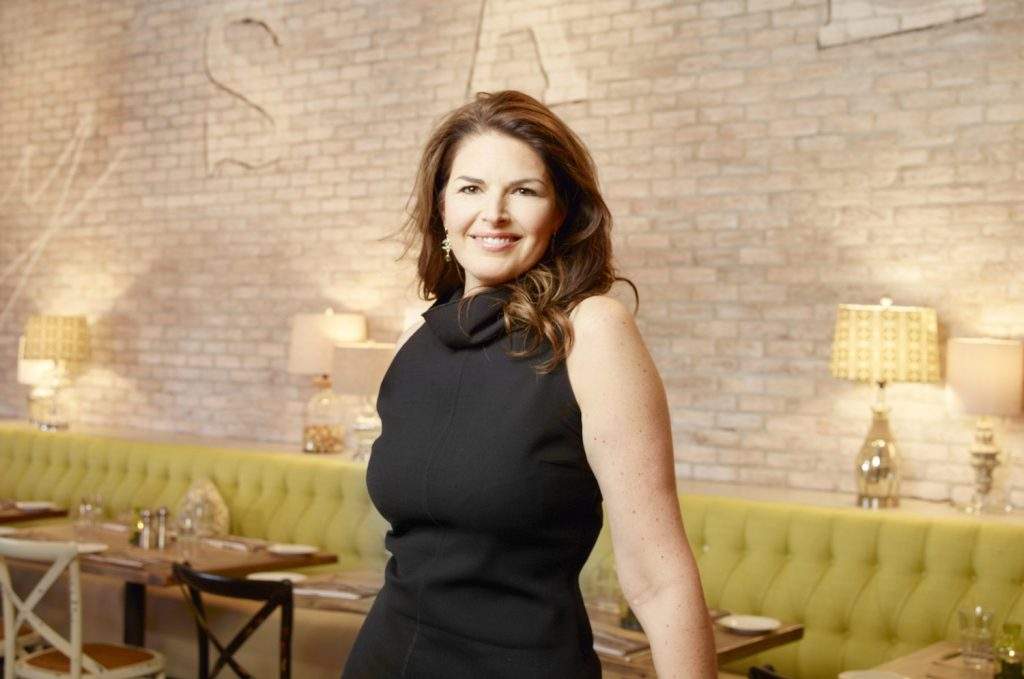 Elizabeth Blau, founder and CEO of Blau Associates in Las Vegas and an Open Table advisory board member, had no plans to get into the restaurant industry, despite a degree from the Cornell School of Hotel Administration. While at school, she walked into a local Mexican restaurant to sell the manager an ad.  "The manager said, 'Two-for-one margs and, by the way, I'm looking for a taco girl for happy hour."  Blau's path zigged through brand management at a distributor before she was brought on board to help Sirio Maccioni and the Le Cirque brand launch in Las Vegas then zagged to working on restaurant development projects for Mirage Resorts before subsequently, opening her own business. I'm proud "to be part of the crew that helped transform Vegas as a dining destination," she said.
Throw in a little bit of chutzpah.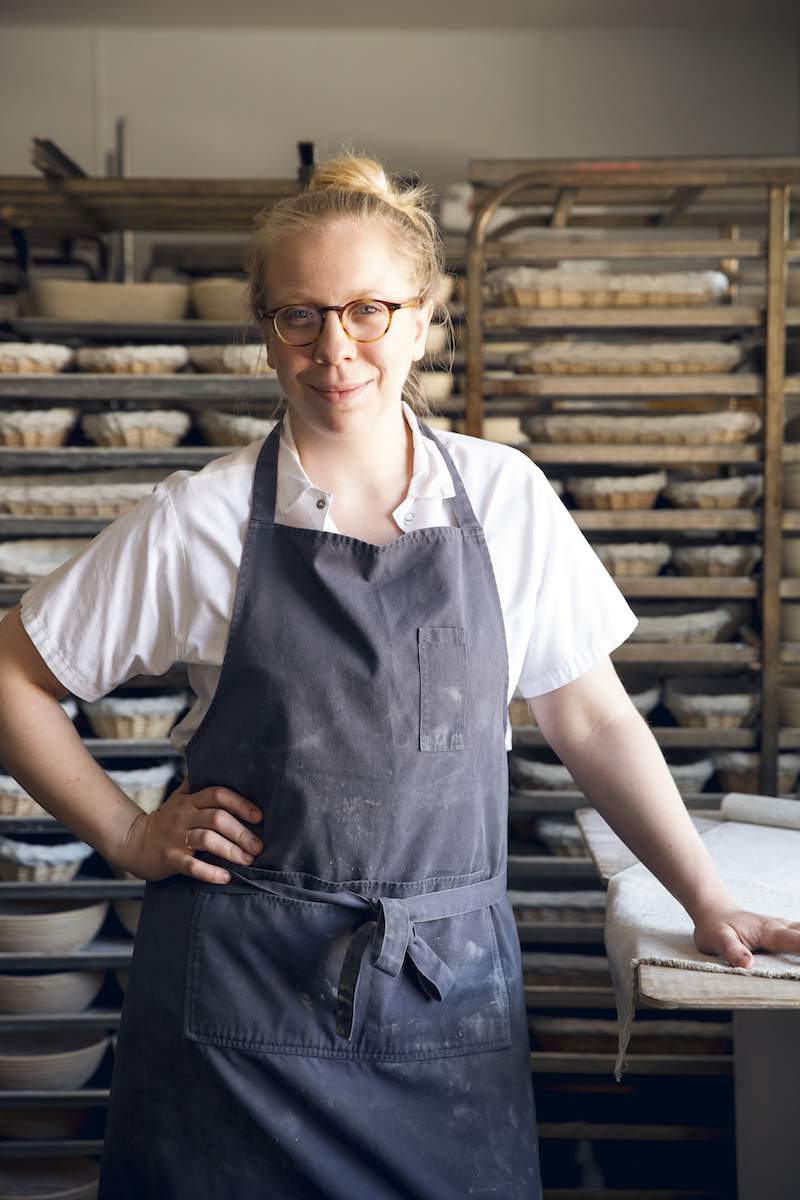 Avery Ruzicka of Manresa Bread in Los Gatos, Calif., knew she wanted to work at Manresa. No back-of-house roles were open for the recent graduate of the French Culinary Institute (now the International Culinary Center). But a position was available in the front of the house. "One week in, one of the sous chefs asked 'when are we going to get you into the kitchen?' I thought it was an invitation." Ruzicka showed up the next morning to help. The back of the house staff made room for her and Ruzicka interned in the kitchen in the mornings, "doing fish prep or amuse" before switching to food runner in the afternoons and evenings. "After about a month, I was asked to help with bread," she said.  Ruzicka soon took over the bread program and, with the support of her mentor, chef David Kinch, turned the bread program into a stand-alone shop.  And then another shop. With plans for a third.
Mar credits LaFrieda with pushing her to be the best chef, business owner, and restaurateur she can be. "Whenever I am tired or burned out from the 110 hour weeks, I call Pat, and chances are that he is on the floor of his shop. It's 3 a.m. and he is cutting meat with his team, not because he has to, but because he wants to. And just hearing the buzz of the band saws in the background whilst I am on the line with him always invigorates me and makes me want to work even harder. "
Create equality by promoting quality.
In her bakeries, Ruzicka has noticed that a language barrier can often be an impediment to success. "[If you want to] create a space for mentorship and set goals for staff, a language divide makes it more difficult to treat people the same way. But learning even a few words of the language(s) spoken by your kitchen staff can make a difference.  "It helps with empathy and to promote everybody," she said.
Freeman insisted that promoting skilled employees is the best way to create a workplace with equal opportunity. "I hope that the reason I have so many women working for me is because I hire who is best. Show me that you are the best. I never say I'm going to give someone an extra chance because they are a woman. If I can teach women anything, it's 'represent." There are huge roadblocks but the first thing you have to do is 'bring it.' Make it so they have to promote you."
I could not have said it better myself. Happy International Women's Day 2018!
[i] Stats in the intro paragraph pulled from this article, https://www.eater.com/2017/11/20/16595308/female-women-representation-in-food.
Photo credits: Annabet Duvall (Angie Mar); Blau & Associates (Elizabeth Blau); The Bowery Restaurant Group (Vickie Freeman); Aubrie Pick (Avery Ruzicka); Rick Camargo (Stacy Jed).