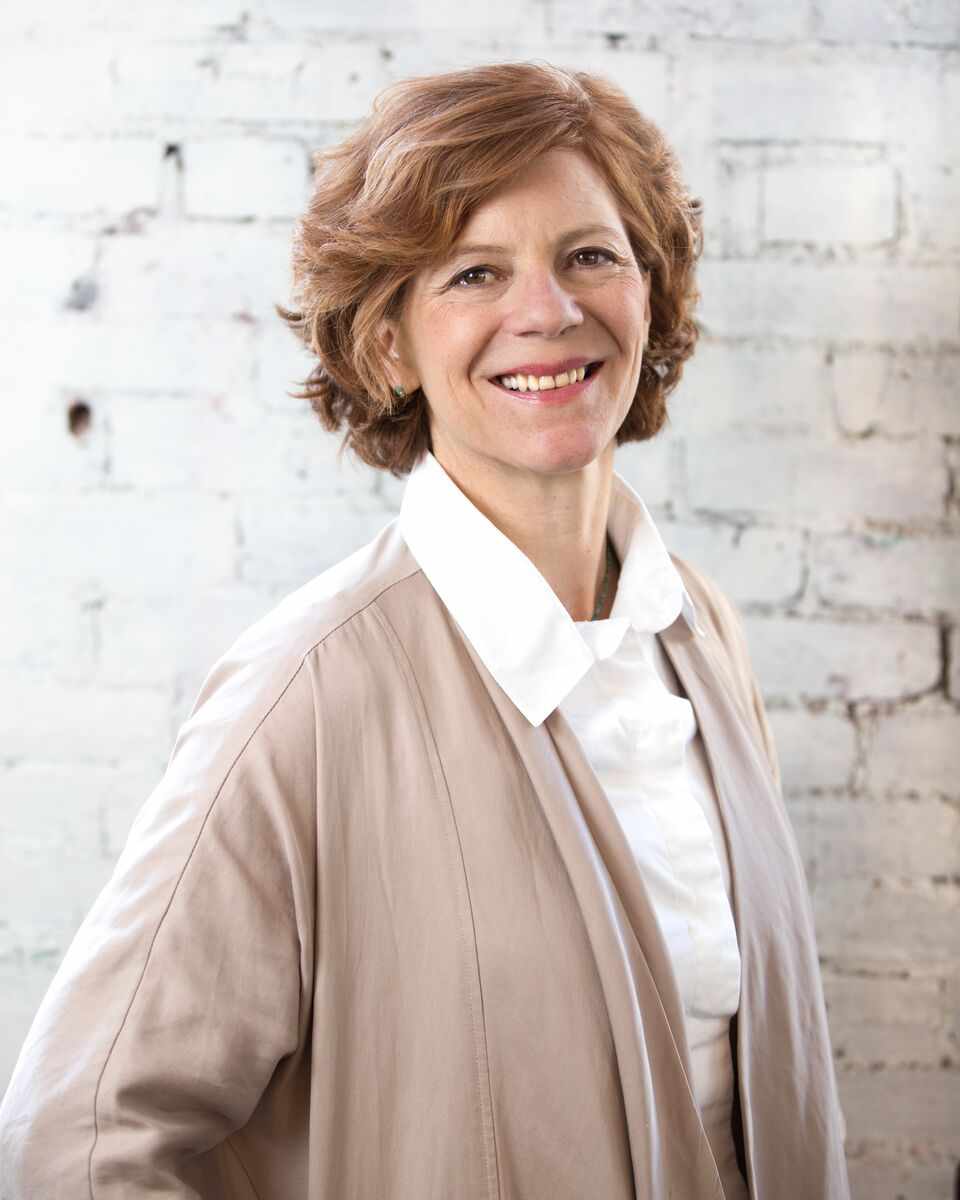 Jody Adams, a James Beard award-winning chef and avid traveller, runs and co-owns five restaurants in Boston, including Porto, which focuses on Mediterranean takes on New England seafood. Adams started cooking after graduating from Brown University with a degree in Anthropology and working at a gourmet food store. Here, she shares her take on the power of connecting through food, good leadership, and learning from cultures around the world.
What inspired you to start cooking?
Well, I always cooked. I can't remember not cooking. My mom cooked from scratch, and she watched Julia Child—it was always really compelling to me.
I had an "a ha" moment about making cinnamon toast when I was six: I figured out that if I left the butter out at room temperature and had the right amount of toast on the bread so that it was still a little soft in the middle, it was great. Learning that food can be handled in different ways to make it taste good was huge. After that, I would say it was when I worked at a gourmet food store. I was like, "OK, this is where I belong." I learned that the power of food is that it's a conduit for connection, and the home cooking that I did at the time led me to a restaurant.
I've learned a lot about the power of connection and food lately. For the past four days I've been in New York with my sister, and she has cancer. Her condition… it's been tough. The cooking that I've done for her has been about connection and cooking what she can eat, things that are healthy, and making them delicious. To be able to cook for her and her husband and her son, to try to take care of them a bit through beautiful, flavorful food, has been another lesson.
Can you point to a moment in your career that taught you about leadership?
Order is really important to me, so I naturally took charge at my jobs. I went from being a counter person at that food store to being in charge and managing employees. I was in my early 20s, and in those early days I was a tyrant as a manager.
Helping customers was easy for me, but managing was something else. At one point I realized this tyrant thing doesn't work. If you've asked someone to do something four times and they're not getting it, then maybe it's your communication style. It takes a lot of self reflection.
What would you say your management style is like now?
My job is to focus on allowing people to develop into the most successful people they can be, whether that means getting back in the kitchen with them or celebrating successes. Yes, I have to build and run a successful business, but I also have to invest in people and make sure they're doing a good job. I always say to my cooks, if you wouldn't serve your mom that plate, don't put it up.
Staying with somebody instead of pushing. I don't want to compromise my standards but I also don't want to be screaming and intimidating someone, or worse, assume that they're expendable. Actually, I'm still in touch with a woman who worked for me in the 80s. She and I have been in touch now for almost 30 years. That's what it is. She's still reaching out and talking to me. I think people in our industry are realizing that you can't just yell and be angry all the time. I tried that as a young manager, and the emotional toll that it took on me to be angry all the time was not good for anyone. As chefs we've evolved in our industry, and there's a real interest in a more enlightened work environment. It's just the natural next step.
Do you think that a young manager can manage in an enlightened way, or do you think that comes with spending time in this industry?
It depends on how they were managed. If you've never seen someone manage in an appropriate way then you're not going to be able to do it right. In order to be a manager you have to believe in yourself and not have an ego. You have to believe that proper management can make a difference. When you're frustrated with someone you need to look at yourself first and your approach. If someone isn't a problem with another manager, why are they a problem under you? Do you really believe that this person can evolve and are you willing to help them get there? Often young chefs and managers don't have someone to nurture that skill.
What impact has travel had on your career as a chef?
If I didn't travel as much as I did early in my career, I probably wouldn't be doing what I'm doing. Growing up, we never went to restaurants unless we were out of town. When we travelled we had to go out and eat, and I loved seeing the action of the restaurant kitchens or the food markets. It really taught me about the human connections that's everywhere. I learned that you don't have to speak a verbal language to communicate. It gave me a sense of the deep-rooted commonality of food and cooking. When I graduated college I traveled through Italy, Spain, and Portugal and loved the food. That's where my heart is, in Mediterranean cooking.
Travel is still teaching me things. In 2007 in Sicily, I was wandering around town and I looked down an alleyway and there was a man standing over a little grill and I had to check it out. We started talking, and this man was cooking artichokes in the embers and sausages over top. All of a sudden, his wife, daughters, and son looked out of the little windows of their house across the street from where he was grilling and said hello. It was like a fairy tale. He told me that the artichokes weren't done and that I had to come back to try them. So, I left and came back a little while later and had delicious sausages and artichokes with this Italian family. It was a great meal and that memory has stayed with me.
What was the concept behind your new restaurant Porto?
My business partners, Sean Griffing and Eric Papachristos, and I had success with our restaurant Trade, and we wanted to grow and give members of our staff an opportunity to grow in a new concept. We've been talking for five years about opening a seafood restaurant. We really wanted to celebrate New England seafood through a Mediterranean lens, and I wanted it to feel like a neighborhood spot that's fun, lively, and casual. The menu is simple, seafood dishes like steamed clams with guanciale.
Do you feel like you're still learning? Is the restaurant industry still teaching you things?
Oh, always. If you open a restaurant and clap your hands and walk away, you're in trouble. You've always got to be listening. Porto's chef Andrew Hebert and the general manager Tim are always looking at the restaurant and making sure it can be a dynamic part of the community, and we grow from that. We're also thinking about how we can add transparency to our business for our employees. There's a concept called "open book management" where employees are included in management meetings and get to see the numbers. The idea is to create a sense of ownership among all of the employees.
There are so many lessons to learn and you can't take anything for granted. But if it wasn't hard, it would be boring I guess. Or at least, that's what I tell myself.
What advice would you give to young chefs who want to own their own restaurants someday?
First of all, you have to love the restaurant business and know the demands of the business. Practice, practice, practice, mastery. Make real food. It's not just cooking, you have to love food and transforming food into dishes that can make people happy. Remember: at the end of the day it's just dinner, so have fun.