Pomegranates are like natural jewel boxes – open them up to reveal clusters of gem-like seeds, which can be pressed into an alluring juice. Their uniquely sweet-tart flavor makes the ruby red fruit revered by bartenders and chefs alike, who work pomegranates into eye-catching cocktails, savory dishes, and exuberant desserts. Here are 12 restaurants for premium pomegranate creations, so you can enjoy the fall fruit. Not near any of them? OpenTable has you covered with more than 52,000 restaurants for any craving or occasion.
This Poison Apple isn't anything like the one the Witch tried to get Snow White to eat. This one is made with pomegranate juice, apple cider, and Milagro tequila. Dry ice gives the cocktail a misty mien.
Make a reservation at Fyve at the Ritz-Carlton Pentagon City.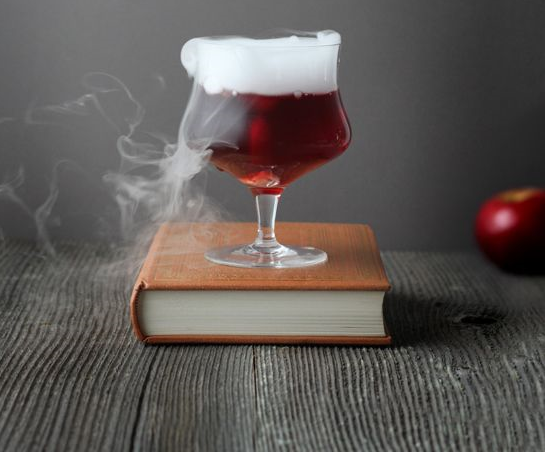 Jack Rose, New Orleans, Louisiana
This pommy punch has all the things. There's pomegranate liqueur, juice, and seeds. Plus cava for bubbles and satsuma juice for a hit of citric acid.
Make a reservation at Jack Rose.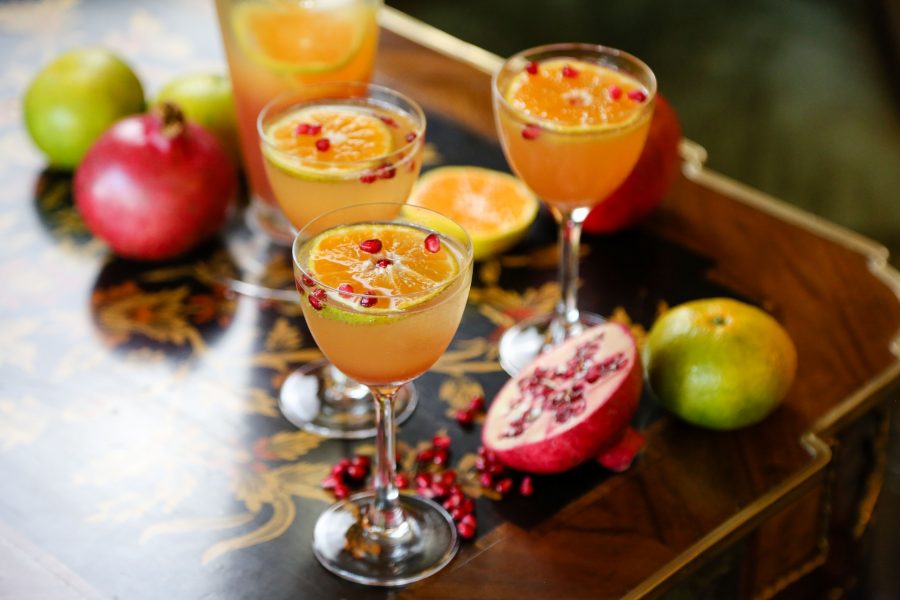 These are nacho average nachos. This fresh take on the classic stars grilled cauliflower, which is sprinkled with cotija cheese, pickled jalapeño, and avocado crema. Pomegranate seeds help create the perfect sweet and salty bite.
Make a reservation at Vim and Victor.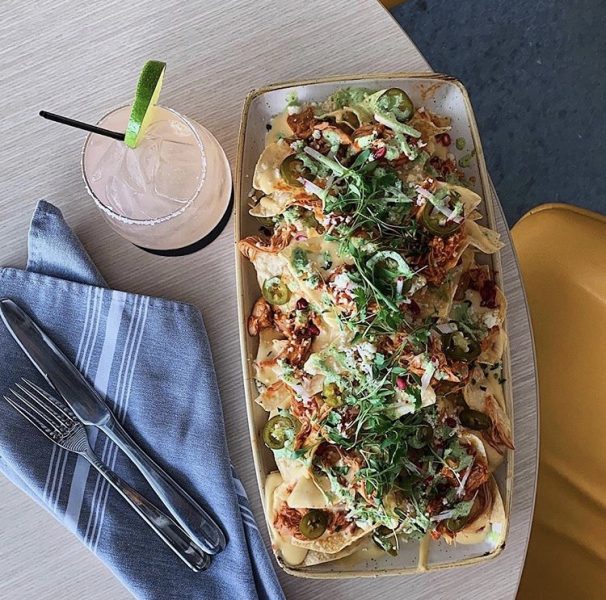 Everyone knows Tom Collins. Now meet his sister, Pom Collins. Pomegranate juice adds a purple hue and a pop of brightness to this stunning sipper powered by lemon-infused vodka and organic aloe liqueur.
Make a reservation at True Food Kitchen.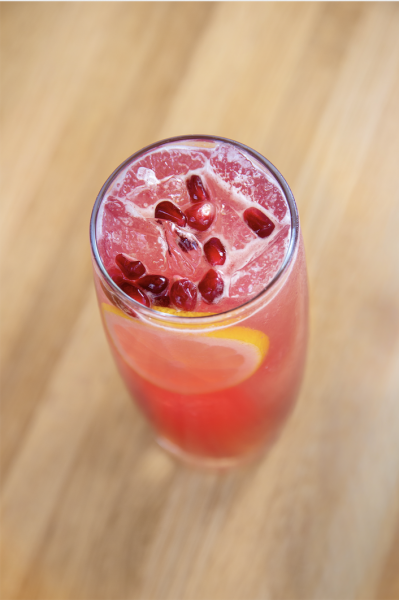 There's sangria, and then there's Very Berry Sangria. Built on a foundation of red wine and Don Q rum, it gets its deep blush from pomegranate juice. Chunks of drunken fruit float in the ruby depths.
Make a reservation at Matchbox – 14th Street.
Komodo, Miami, Florida
Crouching tigers jump for joy over this cocktail. The Hidden Dragon is designed to pair perfectly with the restaurant's Pan-Asian cuisine. The tartness of the pomegranate shines in the mix of Absolut Elyx vodka, sake, yuzu, peach, and lychee.
Make a reservation at Komodo.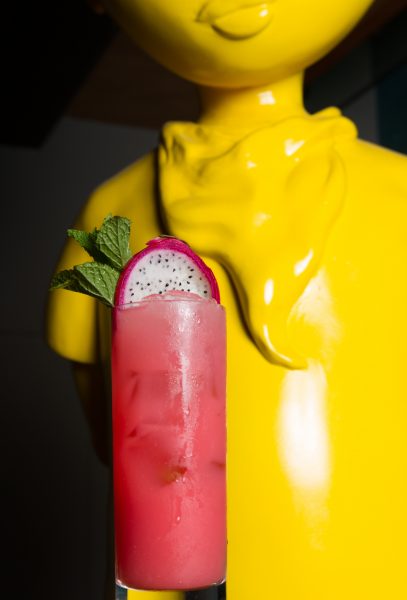 View, Oakdale, New York
There's a tropical sensibility to the Fire Islander. It's fueled by a boozy triple threat: PAMA Pomegranate liqueur, Three Olives mango vodka, and Bacardi coconut rum. Pineapple juice and grenadine add the finishing touches.
Make a reservation at View.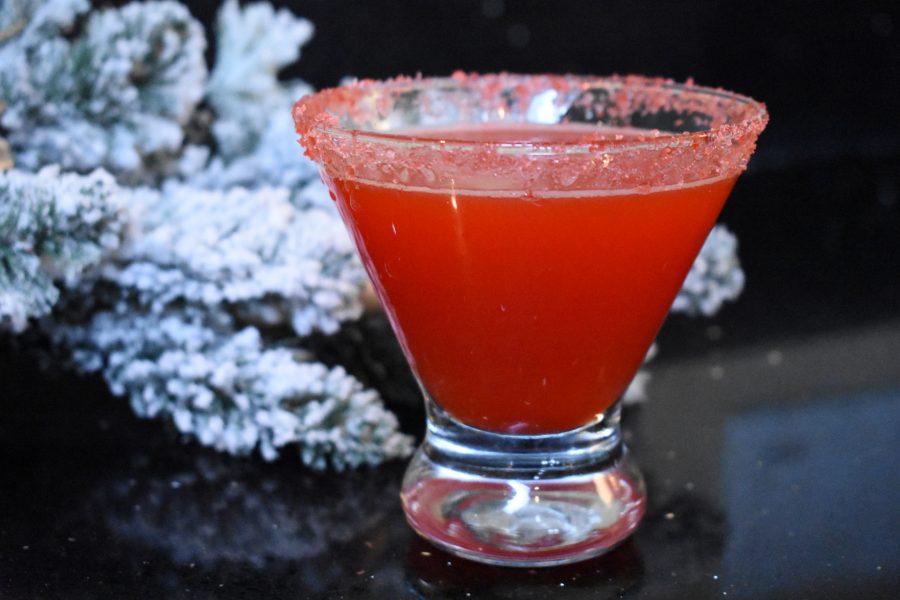 Granita is Sicily's version of shaved ice. It helps end your meal on light, refreshing note that will cool your palate. This version is reddened with fresh pomegranate.
Make a reservation at Osteria Via Stato.
Mudhen, Dallas, Texas
Looking to dine healthy? Try this kale, quinoa, and butternut squash bowl lavished with pomegranate vinaigrette. When you're done, you can pat yourself on the back for eating so virtuously.
Make a reservation at Mudhen.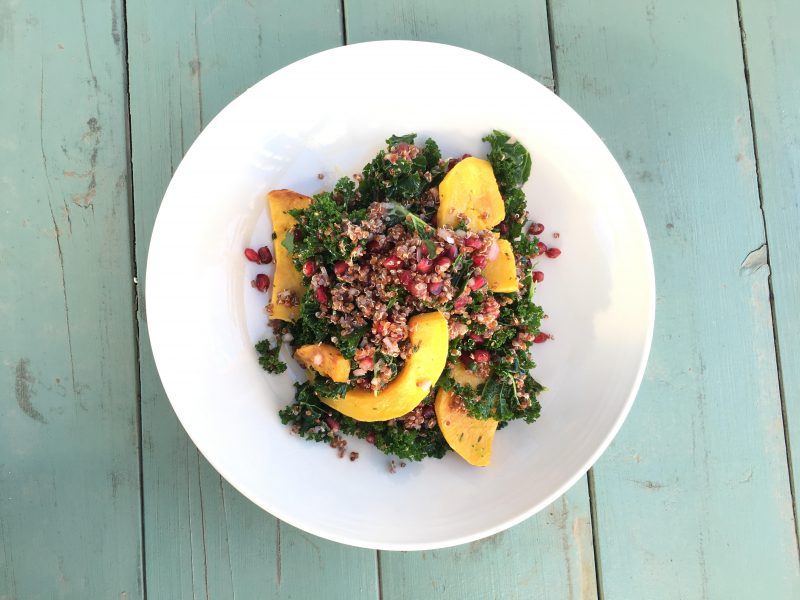 Oceana, New York, New York
Here's a gimlet with a twist. Served in a rocks glass, this pomegranate laced rendition also features Plymouth gin and lime juice. The results are fruity and tart.
Make a reservation at Oceana.
Buena Vida, Arlington, Virginia
This is just what you need to add pep to your step on a fall day. The Octubre is made with fresh pomegranate, tequila reposado, lime juice, and agave nectar. Have a couple and you just may skip out of the restaurant.
Make a reservation at Buena Vida.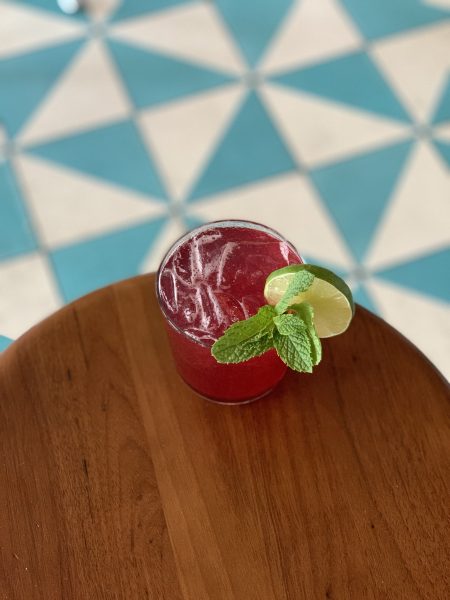 OC Fresca, San Clemente, California
By spiking fresh-pressed juices, the bar team crafts a rainbow of agua fresca-inspired cocktails. The Berry Fresca Daiquiri features a blend of pomegranate, blueberry, strawberry, and lime juices. It's punched up with rum and sweetened with cane sugar.
Make a reservation at OC Fresca.