In anticipation of holiday travel, we're thrilled to introduce our redesigned OpenTable Android app, enabling diners to more easily discover and book great dining experiences, from the hottest new restaurants to neighborhood gems.
The redesign features a new Discover home screen, which allows traveling and local diners to discover more with a single tap by connecting them to new dining experiences, ranging from trending cuisines and popular restaurants to curated option such as "OpenTable Insider Picks," which allows you to dine like a local even when you're in another city.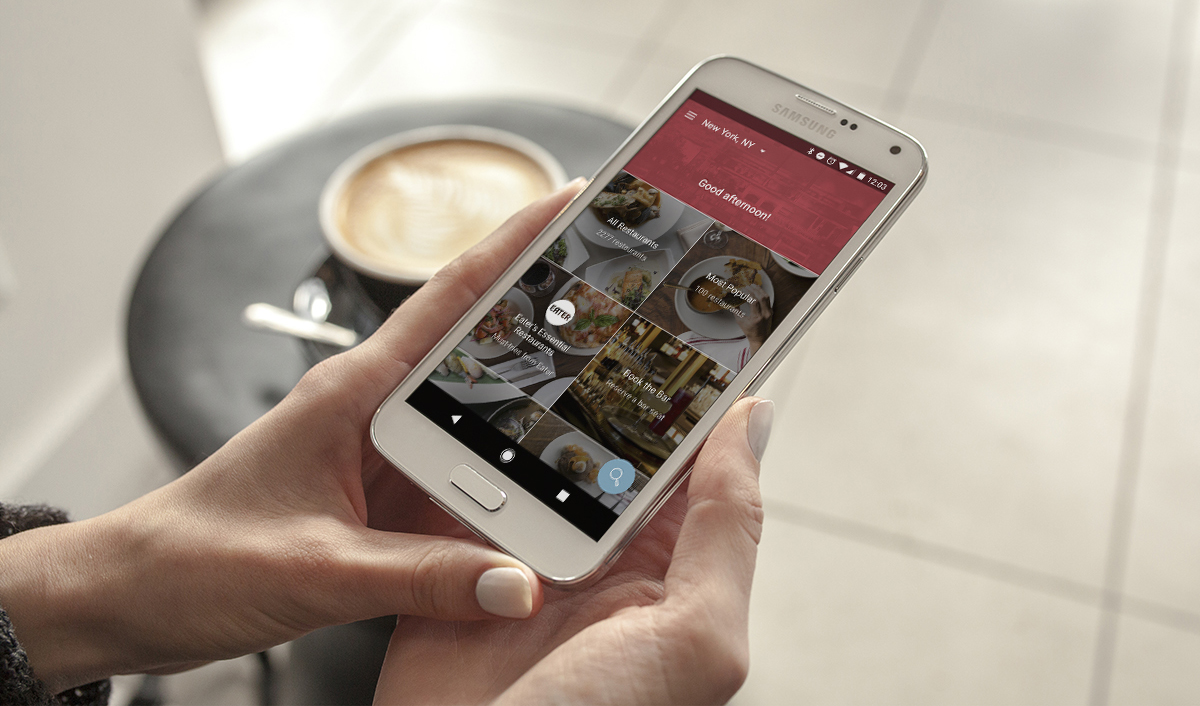 The content presented on the new Discover screen factors in elements like availability, popularity, proximity and personal favorites. It enables quick visual browsing of categories to get recommendations that will satisfy any taste. The recommendations are especially handy for local diners eager to explore something new and for travelers hoping to sink their teeth into amazing culinary experiences. New categories include:
New & Hot – Recently opened restaurants with high popularity scores
Most Popular – Restaurants with the highest popularity scores
My Favorites – Diner's favorite restaurant list
Special Features – Restaurants perfect for every occasion ranging from romantic to kid-friendly
Near Me Now – Nearby restaurants with immediate availability
Dinner Tonight – Restaurants with availability that night
Editorial Picks – Restaurants nominated by local OpenTable Insiders and other industry experts.
The OpenTable Discover home screen is currently rolling out for Android users of the OpenTable app in the United States, Canada, United Kingdom, Ireland, Germany, Japan, Mexico, and Australia. Discover is also available for iPhone users of the OpenTable app. In addition to the new features of the redesign, diners can still use OpenTable's quick and easy search functionality.
To find out more about OpenTable's newest discovery-focused app features, please find details here. And be sure to share your experiences with Discover using the hashtag #DiscoverOpenTable here or over on Facebook, G+, Instagram, Pinterest, or Twitter.