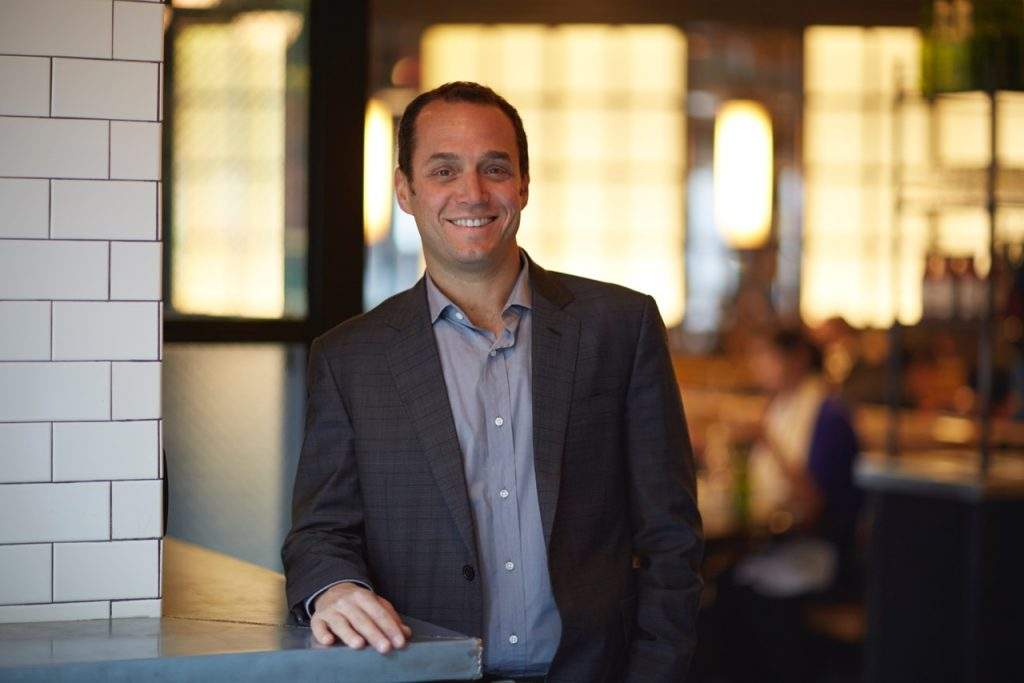 Jeff Lefcourt, the man behind New York City's The Smith and Jane, knew from a young age he wanted to be in the restaurant business.
Growing up on the Upper West Side, the son of a lawyer and a psychoanalyst, Jeff starting bussing tables at America and Peretti's—Michael Weinstein's Ark Restaurants—while in high school. After graduating from the University of Wisconsin, where he was pre-law, Jeff thought of going to law school, but then thought again. "My passion was really restaurants," he said.
Instead of taking the LSATs, he took a position as a manager of Weinstein's Museum Café. "My parents were so supportive, so proud, and they loved coming into restaurants and having me wait on them," said Jeff, who went on to spend five years with Steven Hanson, opening and managing restaurants such as Blue Water Grill, Ocean Grill and Ruby Foo's.
In 2001, Jeff opened the popular neighborhood restaurant, Jane, and followed it up in 2007 with The Smith, a high-energy concept with a something-for-everyone menu—craft beers, artisan cocktails, burgers, sandwiches, oversized salads, blue plates, and epic sundaes. The approachable concept stuck a chord with New Yorkers.
The Smith now has locations in Midtown and Lincoln Center; a fourth NYC location opened in Nomad this spring, and its first location in Washington, D.C. will open this fall. In total, it served 1.3 million guests last year and does an average of 800 meals on weekdays and 2500 per day on Saturdays and Sundays in each store.
Andrea Strong chatted with Jeff about the importance company culture, potato sack races, and asking people how they feel.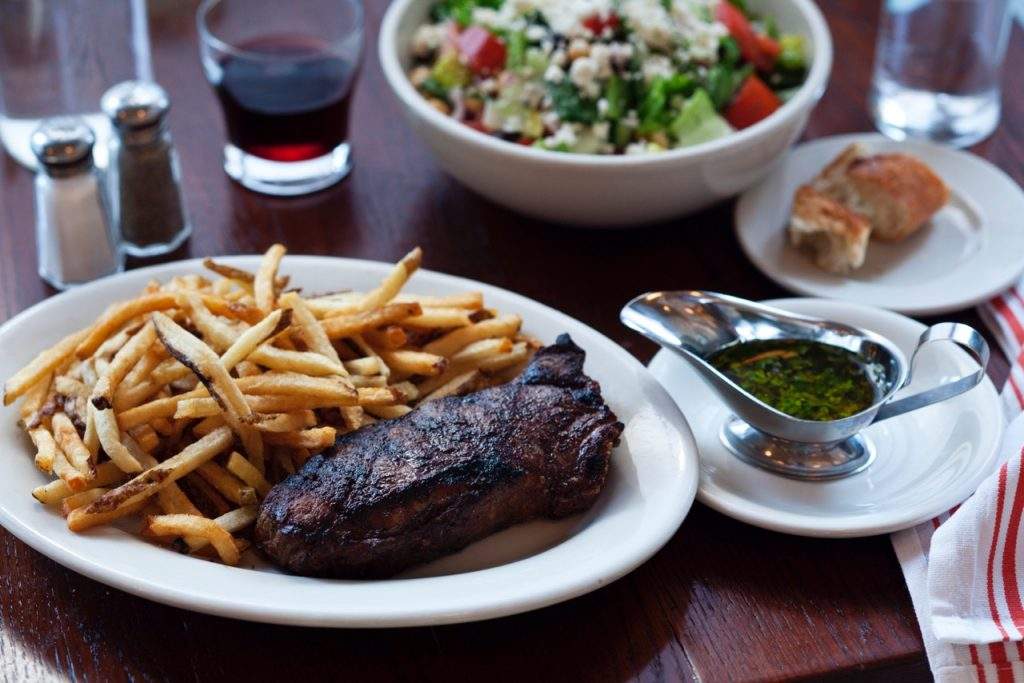 Andrea Strong: In 2007 you decided to open The Smith, a more casual version of your West Village restaurant Jane. Why not do more Janes? Why go with a new concept?
Jeff Lefcourt: When we opened The Smith the goal was to be even more accessible than Jane. We wanted to do a place that was very much a "jeans and T-shirt" vibe, that was louder and more fun. We wanted to do breakfast, lunch, and dinner and saw it as a versatile concept that that would be appeal to everyone.
Today, we have NYU students bringing in their parents downtown, folks getting a nice bite before the opera or ballet at Lincoln Center, and in Midtown we get people celebrating a big deal. It's something for everyone.
Tell me about your approach to hospitality. Has it evolved over the years?
Yes, very much so. About four years ago we developed a new approach to hiring and shifted our focus to creating a better culture for our staff. We looked in the mirror and realized we had 300 employees [they now have 640] and that we appreciate our staff so much.
The idea was that if we have great company culture then the product we deliver will be better, the guests will be happier and will continue to come back, and then the company will be successful. We thought hard about how to become the best restaurant company to work for in the country.
That's a high bar. What did you do to get there?
The best way to get there, we think, is to empower everyone from the bus boy to prep cook to servers, by giving them a voice and making sure that their ideas are cared about and valued.
One of the ways we do that is in our daily communications sheets. We have six questions that are filled out by every employee and the answers are read by every corporate chef and manager and then they are sent to HR and reviewed.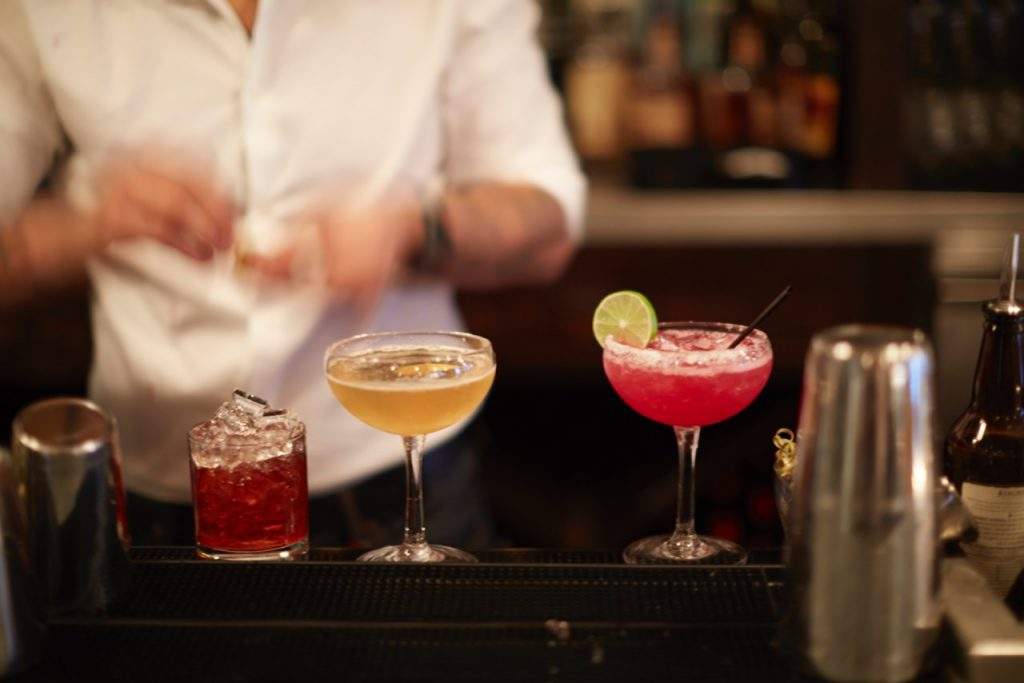 What questions are you asking?
There are guest-driven questions about any issues and any requests we could not accommodate. But one of the most important questions is 'How do you feel?' That is asked at the beginning of the shift and at the end.
We get concerned if our people come to work happy but leave upset. There are companies that want you to leave your problems at home and just come in and do your job, but we are not asking you to leave your problems at home. We want to understand what is going on in your life and help if we can.
Really? Do you have an in-house therapist on staff like in Showtime's Billions?
[Laughs] Well, no, but our HR team is pretty good. If someone writes something of concern, it's very important to us to follow up and help, because the only thing worse than not having a voice is to be given a voice and then ignored.
We also teach our managers to be empathetic; that is a big part of our training. We want them to put themselves in the shoes of the other person. If someone is late, we don't yell.
We also promise every server that if, for instance, they forget to ring in the salmon, they can go to the chef and not be afraid. The chef will turn to his cooks and say 'one salmon and on the fly,' and no one is throwing pans. We know mistakes happen. The thing is to solve the problem, and see if we can prevent it from happening in the future.
What other sorts of ways to do you promote company culture?
We do picnics, we do summer family day, we have baseball games, and last summer we got a permit for Central Park and we had we have 640 employees doing things like water balloons and potato sack races.
The last couple of years, around the holidays, servers started to raise money to buy presents for kids at a school up in Harlem. We matched the funds they raised and came up with $7,000. We went to the store, bought tons of gifts, wrapped them as a team and brought them to the school and gave them out. It goes so far to spend an afternoon together. It enhances the team work and the culture. And it made us all feel good.
How does that translate to the way you train your servers?
Some restaurants manage out of fear. They say, if you don't do it right you get fired. Others manage from financial side— you have to up sell or move side dishes.
We don't do either. We are not used-car salesmen. We only want to guide our guests through the experience so they can enjoy all of what we offer.
We empower our servers to make a difference with our guests and to do whatever they can to say "yes" to the guest. We also teach servers to read a table. It's the idea of authenticity and empathy; it's from the heart. We try to give guests what they want. For me personally, I always enjoyed the challenge of taking that unhappy guest, turn them around, and make them leave happy. It's an opportunity to make a friend and make them feel like they want to come back. Every issue is an opportunity.
How do you go about hiring?
One of our big core values is WAIT FOR GREAT. We only want to bring on people that are the right fit for our company culture. We really look for people that know how to have fun while they are working, and who enjoy making other people happy.
To get the right group of staff, we offer referral bonuses. We call it "Bring a Friend to Work." It's $250 for server referrals, and $2,500 for managers and chefs. We have a really nice team that picks great people. We also want to keep our employees happy and help them grow.
We promote from within whenever we can and we pay hourly employees annual bonuses if they have worked here less than two years, and bi-annual bonuses after two years. Management gets quarterly bonuses.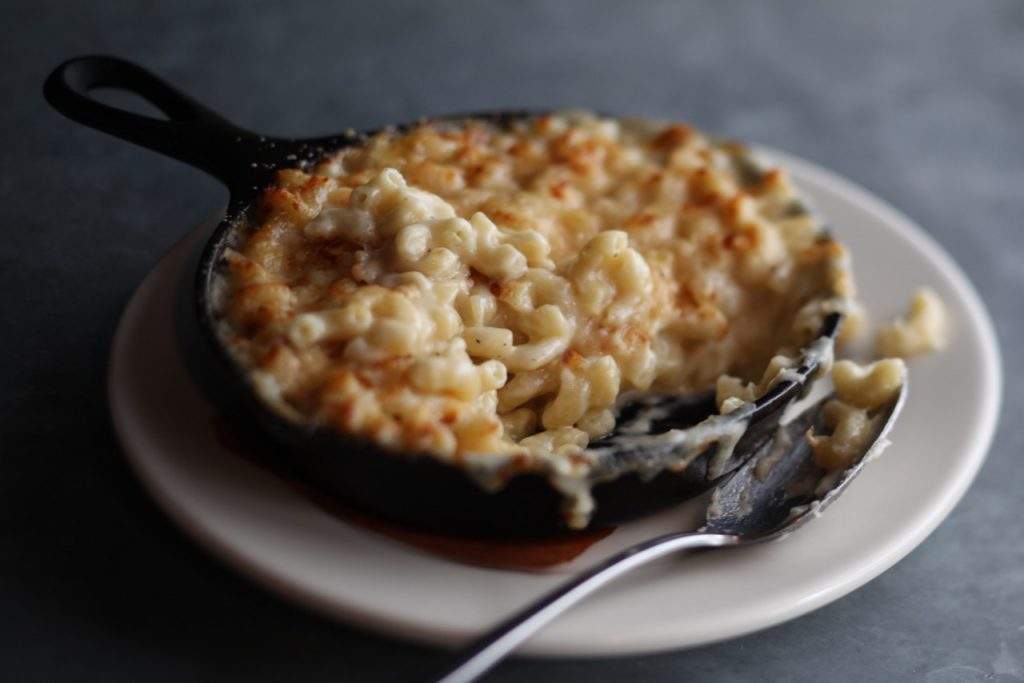 What tools or technologies do you use to enable hospitality in your business? 
We rely heavily on New Brand Analytics, a software that aggregates guest comments across the major platforms. You can see a compilation of what guests are talking about. We have our marketing person compile weekly emails with the highlights from these reports on food, service, and the experience. It helps us correct any situation where a guest may not have left the restaurant happy.
You've been in this business a long time. Do you ever get bored and think, I want to do something else?
No. There are always challenges. The key is to focus on making the simple things even better. There's always room for improvement.
What is the future of hospitality?
This concept—The Smith—is the future. It is accessible and offers something for everybody; it offers good, responsibly-sourced food at competitive, reasonable prices; and it is staffed with people who are most concerned with the guest experience.
We have taken the fine dining principles of "enlightened hospitality" that have been honed by Danny Meyer and applied them to a more moderately priced model. I know I am biased, but I think we are the future.