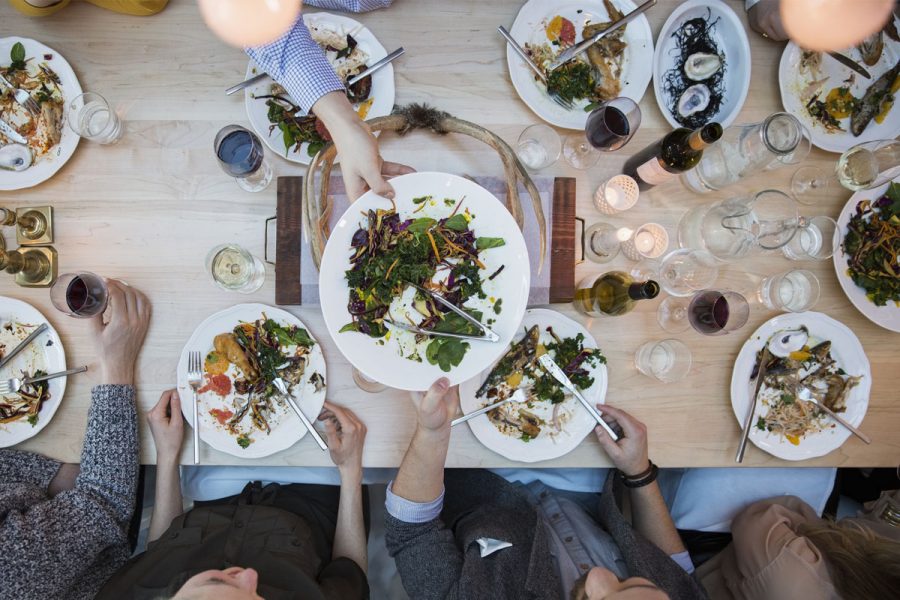 The holiday season is upon us, which for some means entertaining relatives, 18-hour holiday meal prep, and we can't forget about the horrific post-holiday meal clean-up. Before you dive headfirst into the holiday festivities, treat yourself to a meal or a few out on the town at any of these upcoming November Restaurant Weeks. These spots a little out of range? No problem, find excellent restaurants no matter where you are on OpenTable.
Now's your chance to visit an old favorite or discover a new hot spot from October 27 to November 7. With restaurants serving $35 3-course dinners and/or $20 2-course lunches, there is something for every palate. Make a reservation.
Summer may be over, but these deals are still hot. Chow down on $15.19 lunches and $23.19 and $33.19 Dinners from November 1 to 10. Make a reservation.
Offering Cuban, Greek, and everything in between — this collection of restaurants is sure to satisfy your fall cravings. Grab your tables for $22.95 lunches and $32.95 dinners from November 4 to 17. Make a reservation.
Looking for traditional Italian cuisine or French-American fusion? You'll find all of that and more. This crave-worthy event is your ticket to $29.95 Three-Course Dinners from November 2 to 10. Make a reservation.
Check out these restaurants that are dishing out sweet deals along the Rhode Island Coast from November 1 to 10. Enjoy a 2-course lunch for $20 or a 3-course dinner for $30 to $50. Make a reservation.
Give back this holiday season! Dine out for a cause and enjoy $29, $49 and $59 dinner menus from November 3 to 9. A portion of the proceeds will be donated to the Maui Food Bank. Make a reservation.
Celebrate the rich and traditional flavors of Oahu's culinary scene from November 15 to 24, with $10 to $120 lunch and dinner menus. Make a reservation.
Get a taste for the best of North East Ohio. Check out this eclectic batch of restaurants around the city, offering $33 prix-fixe dinner menus from November 4 – 16. Make a reservation.
Check back for the launch of additional restaurant weeks in other places and share your experiences with us here in the comments or over on Facebook, Instagram, Pinterest, or Twitter. Also, remember to snap + share your pics with us on Instagram using #MyOpenTable for a chance to win in our monthly giveaway.