Chip Roman's Blackfish restaurant, a cozy 40-seat BYOB beloved by locals and critics alike since it opened in the Philadelphia area in 2006, survived all of the challenges that came with running a restaurant during a pandemic. But now Roman and other restaurateurs find themselves facing another issue: no-shows. A widespread problem plaguing restaurants worldwide as they reopen, "no shows" are industry shorthand for customers who skip out on their reservations.
That's why OpenTable is launching a new campaign: Show Up for Restaurants. Diners like you have been invaluable in supporting restaurants throughout the past year — buying gift cards and merchandise, donating to employee relief funds, and dining outdoors on even the coldest days. But now that most markets are open in some capacity, the best way to support the spots you love is to make reservations — and keep them.
The negative impacts of just a few missed tables can be significant even for popular restaurants like Blackfish, which has a devoted customer base. OpenTable data shows that a staggering 28% of Americans say they haven't shown up for a reservation in the past year.
The numbers below show the effects that just two no-shows — a party of two and a party of four — have at Blackfish during a busy dinner service. Spoiler alert: if six people don't show up for dinner one night, Blackfish loses 5% of its income, a.k.a the profit margin of most restaurants.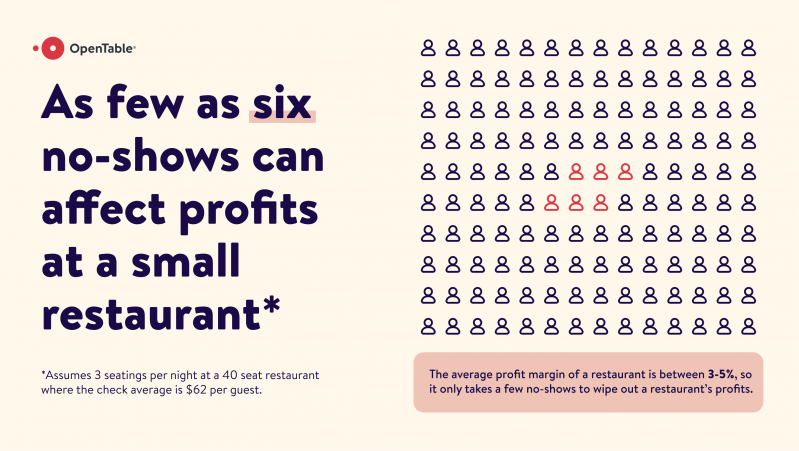 Here's how:
If 120 people eat at Blackfish over the course of a Saturday night, that means the restaurant would take in $7,440 at a $62 check average. Take that number down by just six people, and the new income becomes $7,068 — a 5% decrease.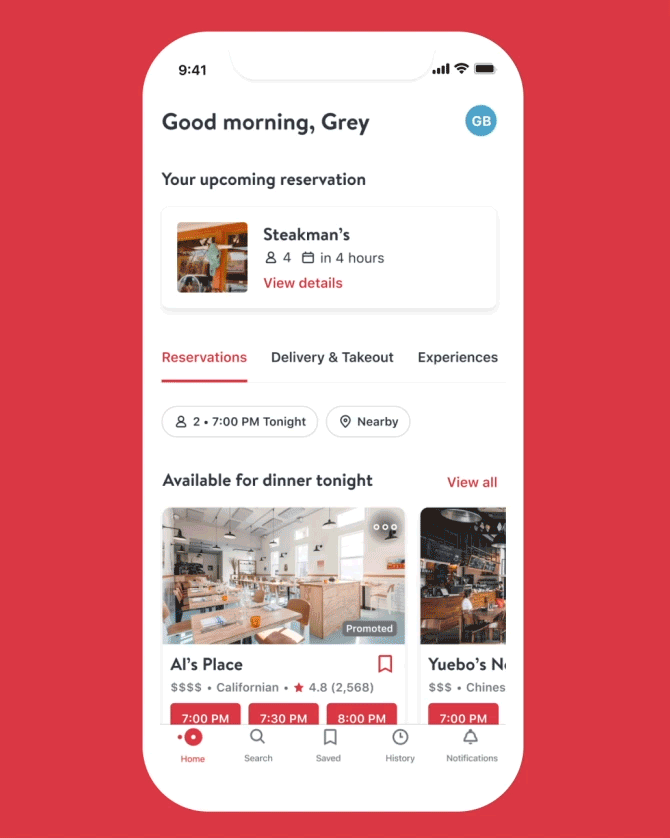 While 5% might not seem like a huge number, the average profit margin of a restaurant is usually between 3-5%. Plus, there are food costs, staffing costs, and other business decisions that restaurants make based on the number of reservations on the books.
Of course, it's not always possible to keep your reservation, and when you can't make it, OpenTable makes it easy for you to reschedule your meal or cancel in advance. 
This summer marks a comeback for dining, so get out there and show up for the restaurants you love!