In case you're hard of seeing or smelling, pumpkin spice season is in full swing. While we understand the legions of PSL fans, we prefer to savor pumpkin in its more natural state.
There may not be a single definition of what pumpkin spice is – and the same can be said of pumpkin itself. There's no accurate botanical designation for it; it's merely a common name for an array of winter squashes. But, in their most recognized form, pumpkins are round, orange, smooth-textured, and magically delicious. As much as summer squashes, such as zucchini, crookneck, and pattypan, lend color and flavor to our grilling season favorites, winter squashes including butternut, acorn, and kabocha, all make for hearty cool-weather delights guaranteed to satisfy. Here's where you can find seven smashing pumpkin dishes — plus one cocktail — that will soon have you pining for the arrival of the Great Pumpkin.
Pumpkin Borani at Oasis Grille, Pleasanton, California
Borani is a Persian dish, much like a dip, made with aromatic spices and creamy yogurt. This divine Borani, in which pumpkin is cooked with olive oil, peppers, and garlic, then topped with a garlic-yogurt sauce, is begging for you to tear up some nan and dip in! Seinfeld fans already understand that you should only double dip at your own risk.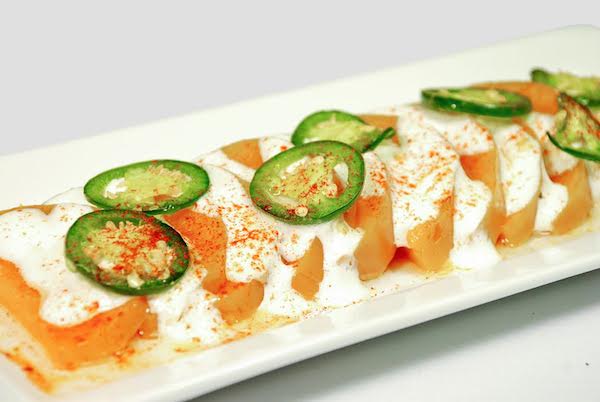 Pumpkin Mascarpone Ravioli at Harvest Seasonal Grill, Glen Mills, Pennsylvania
It wouldn't really be fall without the annual arrival of pumpkin ravioli on restaurant menus. This Pumpkin Mascarpone Ravioli is a rich interpretation of the dish — with all the trimmings. From the butternut squash purée, sage brown butter, and cranberries to the baby spinach, toasted pumpkin seeds, and gingerbread dust, you can practically sniff the seasoning off the photograph. (No need to scratch!)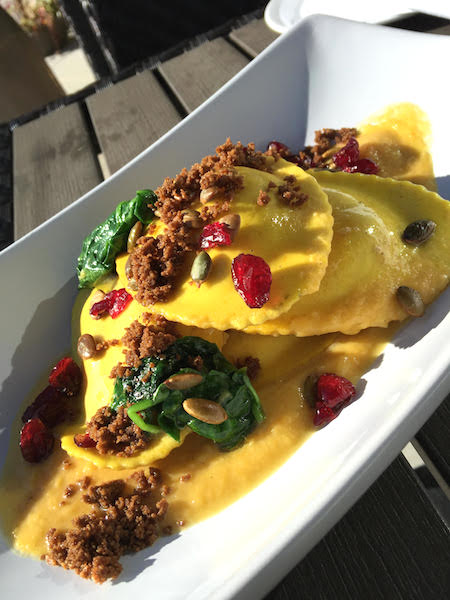 Butternut Squash and Cider Salad at Red Hat on the River, Irvington, New York
If there is a salad that was meant to complement an autumn trip up the Hudson River for the viewing of the turning leaves, this Butternut Squash and Cider Salad is it. Sweet maple-glazed squash takes center stage, while awards for supporting roles go to arugula, dried cherries, green apple, pumpkin seeds, naturally cured smoked bacon, goat cheese, and an apple cider vinaigrette. Pro tip: Go apple picking first so you can wash it back with a glass of dry Reisling (or two).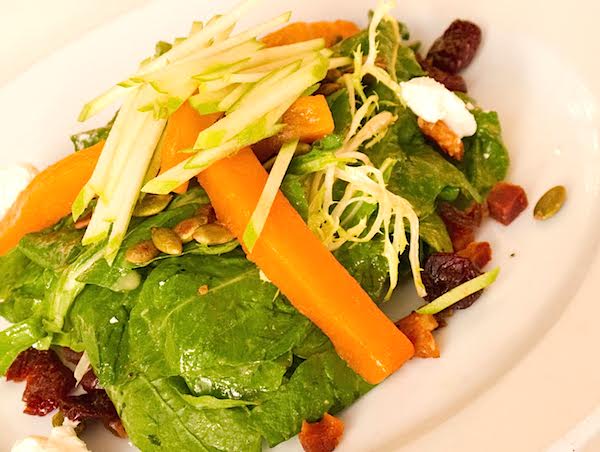 Squash and Pumpkin Lasagna at Winds Café, Yellow Springs, Ohio
For our money, few foods are as comforting as lasagna. And that includes vegetarian lasagnas. The Squash and Pumpkin Lasagna won't have you missing meat at all. A variety of locally grown squashes are roasted, scooped, and mashed, layered with fresh pasta sheets and a blend of cheeses, and then baked until bubbly. Finished with roasted shallot cream and housemade sage oil, this version may turn you off tomato-based lasagna (at least for the season!).
Pumpkin Curry at Bida Manda, Raleigh, North Carolina
Although pumpkins are native to North America, they are often found in other cuisines from around the world. Here, at this award-winning restaurant, the sweetness of pumpkin is cooked with coconut and local root vegetables and served with jasmine rice to make a vegetarian Pumpkin Curry that is one of their most in de-manda dishes.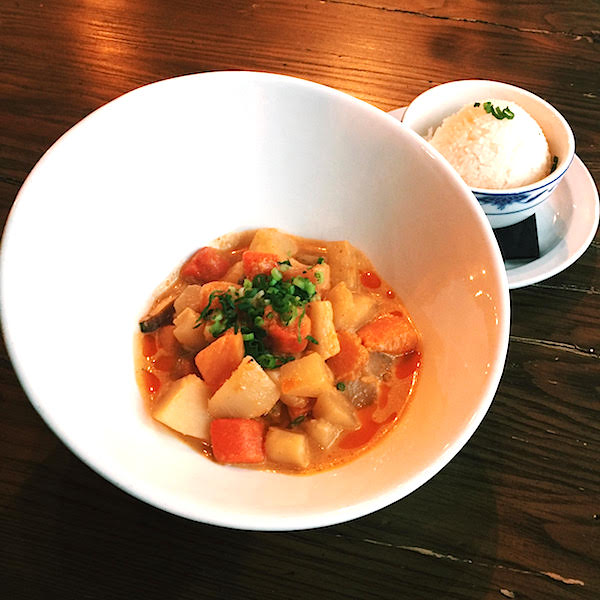 Savory Pumpkin "Tamale" Tart at Zinc Wine Bar & Bistro, Albuquerque, New Mexico
Even the ABQ jumps on the pumpkin wagon with a decidedly southwestern twist. The Savory Pumpkin "Tamale" Tart at Zinc features a masa crust and is served with Spanish piquillo rellenos stuffed with golden raisins, pepitas, and soybean. Lo amarás!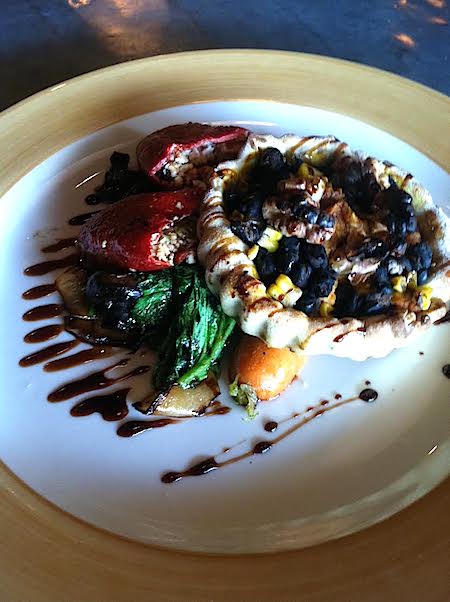 Pumpkin Chicken Stew at Rangoon Ruby Burmese Cuisine, San Carlos, California
As soon as the first frost hits, we want to banish the chill with a rich stew. The au courant Pumpkin Chicken Stew is definitely our top pick. Pumpkin from nearby growers is slowly cooked with chicken, fresh onion, garlic, ginger, and a blend of Burmese spices for a bowl of goodness that will transport you to the warmer climes of southeast Asia.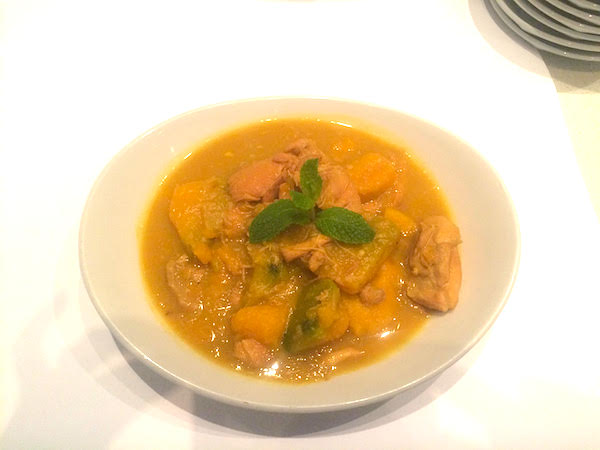 Bonus Round: Pumpkin Divine Martini at Kiran's, Houston, Texas
Do you love pumpkin so much that you want to ingest it in liquid form? No worries. The Pumpkin Divine Martini answers the call by marrying vodka, pumpkin butter, triple sec, cinnamon, and apple. With savory and sweet notes, it's the ideal way to kick off or wrap up a pre- or post-Halloween meal.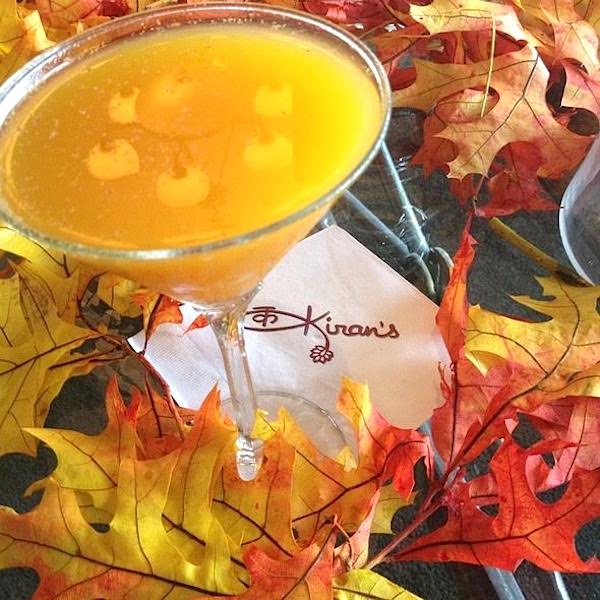 Do you prefer savory or sweet pumpkin dishes? Let us know here or over on  Facebook, G+, Instagram, Pinterest, or Twitter.
Michael Rice is a New York-based writer, musician, and food enthusiast whose work has taken him to China, Japan, and throughout the United States. You can follow him on Twitter @mricenyc.