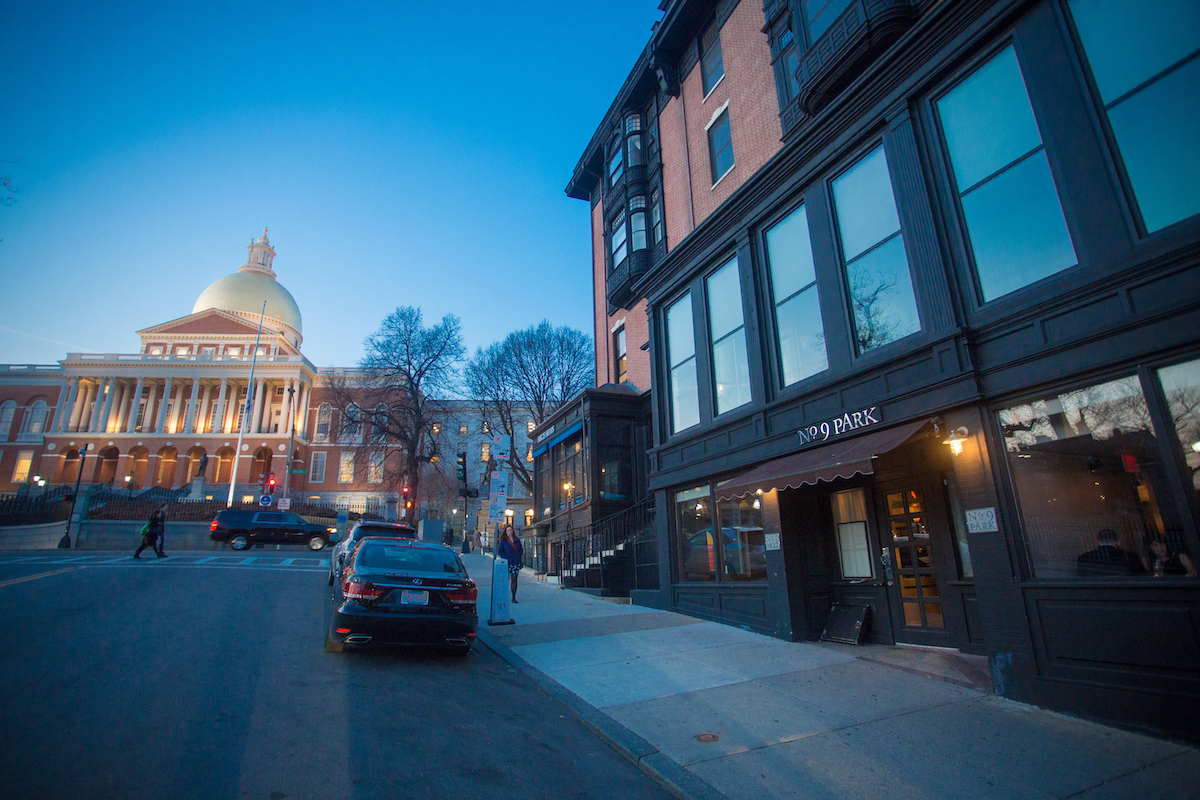 Anyone who's spent a few minutes in the kitchen with Boston chef Barbara Lynch know she doesn't mince words; her straightforward approach to communication and cooking has won her both a James Beard Award and the title of Grand Chef Relais & Châteaux, along with and the accolades of diners here looking for something more upscale than baked beans and cream pie. This year, No. 9 Park one of the restaurants that helped change the city's perspective on fine dining celebrates 20 years, and Lynch's cocktail palace Drink celebrates a decade in business in a neighborhood that saw Boston's entire Innovation District grow up literally around its historic brick building. In a scene where people are constantly looking for the next big thing, the OpenTable advisory board member shares her recipe for long-term success.
No. 9 Park celebrates two decades this year—congrats! What's the right balance of staying true to your concept and innovation when everyone's eyeing something new?
Barbara Lynch (BL): No. 9 Park is located in an area with both a lot of business and residential traffic;  identifying the right location is an important factor in our staying power. It's a tough balance to be sensitive to what guests want and sticking to your vision. There are so many new restaurants opening each year, and we're all competing for the same diners. Instagram, especially, is a great tool to tell your story to people who may not have been to your restaurant yet and, hopefully, inspire them to come in.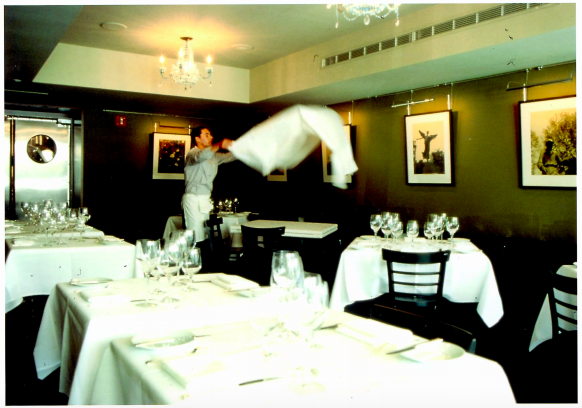 In terms of the bar, it's such a great place to kick back with a cocktail and the space is more photogenic. You changed up the interior and added a bar menu to one of the city's most renowned fine-dining establishments. Why?
BL: (The redesign was) not only it a more accessible entry point to the restaurant, but it also provided another avenue of growth for our team… and some of the city's (and country's) best bartenders got their start at No. 9.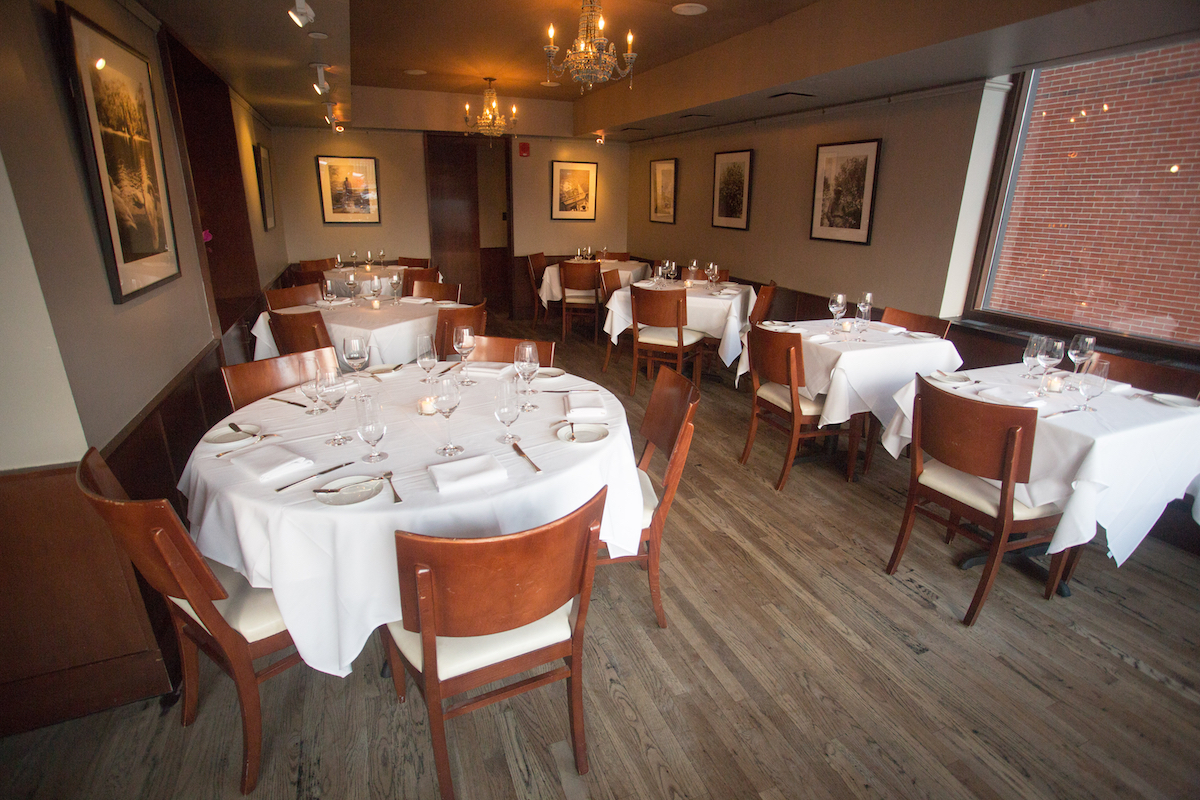 So you can still get the full tasting menu at the bar in addition to some more wallet-friendly bites. Do you think fine dining is on its way out or just being conceptualized differently?
BL: I don't see fine dining dying, but I think people's idea of it is changing.  Are white linens on the table essential for a fine dining experience?  I don't think so anymore. …  We opened Menton with just a service bar that made cocktails for the dining room but didn't have any guest-facing space.  But about three years ago, we added a six-seat bar with some additional table seating in the bar area.  We also made some aesthetic changes to the dining room, like new tables without linens, hardwood floors, and lighter paint to make the space warmer. The aesthetic changes were made alongside menu adjustments with the same goal — to change the perception of Menton as a special-occasion-only restaurant.
 There's always the bar burger downstairs at Drink, of course! You just celebrated 10 years of opening one of the city's most preeminent craft cocktail palaces. With no menus, you really have to trust your bartender. What is it like for you to put your business trust in others' hands?
BL: There are so many new restaurants!  Due to all of the universities in town, it's been interesting to see cross-over between academia and hospitality. We have a number of staff who have advanced degrees in interesting areas of study and bring that experience to their position! When we've changed or grown over the years, one of the things I always have in the back of my mind is how can I create more opportunity for my staff to learn and grow.
Growth is always good — but what are your signature dishes that will never come off your menus?
BL: The prune gnocchi at No. 9 Park, for sure. Also the tagliatelle bolognese and spicy tomato soup at both Sportello and The Butcher Shop. We have a coconut cake at Sportello that has always had an incredible following. When we took it off the menu for about a year, there was definitely an outcry from guests. It came back on the menu shortly after, and we also added it onto the menu at The Butcher Shop. I think it's great because we've become as much a part of our regular guests' lives as much as they've become part of ours, and creating those shared stories is what it's all about.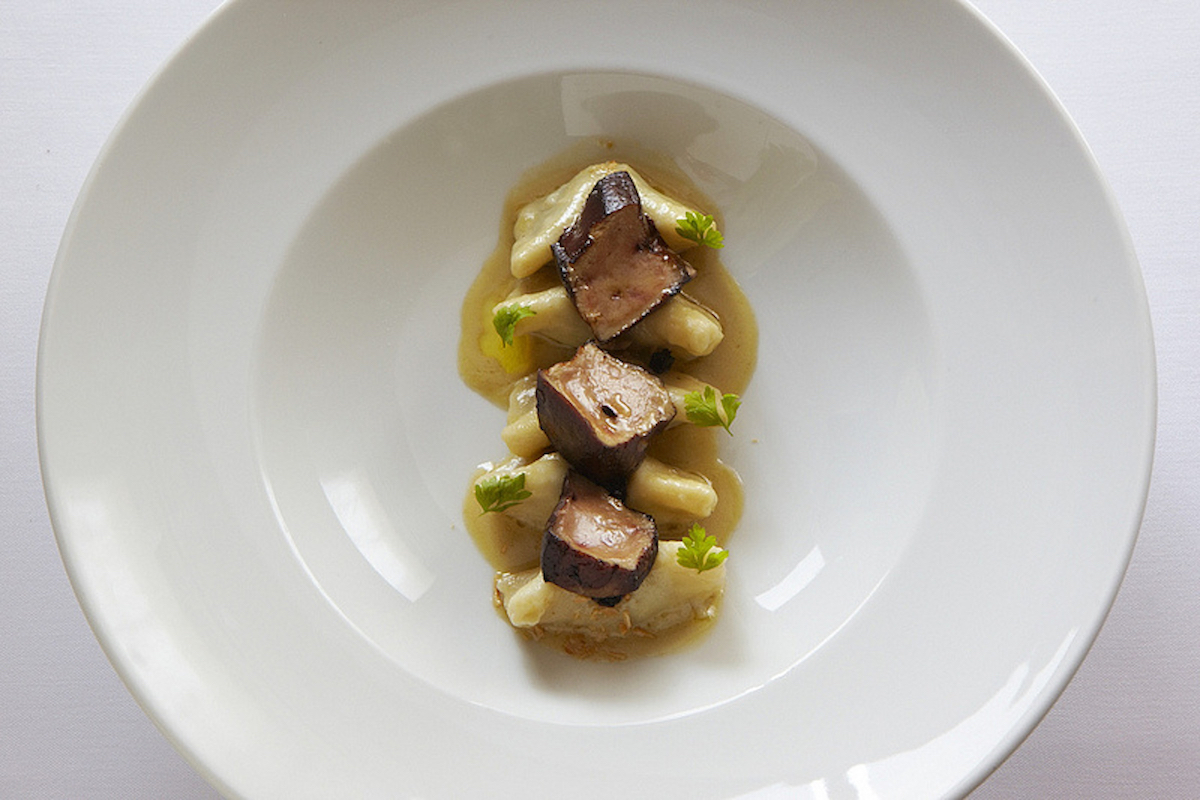 In terms of stories, you just contributed to the documentary "A Fine Line" from some Boston filmmakers about staggering statistics: fewer than 7% of head chefs and restaurant owners are women. What's your perspective on the state of gender in the kitchen? 
BL: Eugenie Brazier is a huge inspiration of mine. She was the first female chef to be awarded three Michelin stars for her work at La Mère Brazier in 1933 in Lyon. She broke so many barriers and led the way for today's female chefs.
(But) honestly, I hate this question.  A chef should be able to be called a chef, not a male chef or a female chef… and it will be great when we don't have to discuss the state of gender in the kitchen anymore.  I was lucky to be treated as a cook and not a female cook when I was starting out in the industry, and I know that wasn't everyone's experience.  With more open and on-going conversation about gender equality, however, I hope (and do think) that chefs are more conscious about not allowing sexism in their kitchens.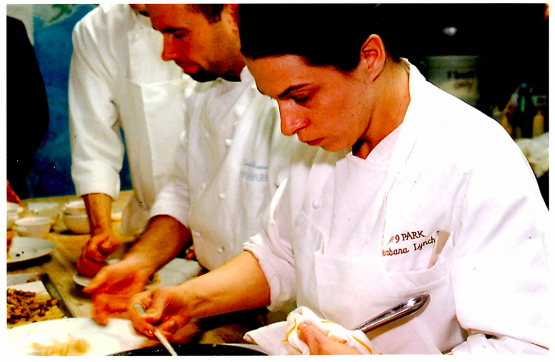 Staff development for both men and women has always been a priority for you. Who are you proud of?
BL: It truly takes a village to run a restaurant and I couldn't have done it without my team. One of my former chefs, Kristen Kish, recently opened her own restaurant, Arlo Grey, in Austin, Texas.  I can't wait to get down there and see what she's been up to.
So with six restaurants to tend to—and three kids!—what else do you want to take on? 
BL: We're working in exploring facets of the food and restaurant world that aren't necessarily brick and mortar.  I've been interested in utilizing video as a way to provide accessible educational resources for a long time.
I've always dreamed of helping make changes in public policy, and one of my wildest dreams is to become a lobbyist. … I feel so strongly that children need more education about where their food comes from, as well as access to better and more nutritious food in schools. It's important to me that we teach the next generation about farming, sustainability, and healthy eating. I also dream of opening a cultural and educational center where kids can come after school to learn and feel safe. I'd love to tie in culinary education and allow the public to come in and dine with us. Bringing up the next class of cooks and hospitality professionals is vital.
Share your favorite experiences with No. 9 Park and chef Barbara Lynch here or over on Facebook, Instagram, Pinterest, or Twitter.
Carley Wade is a travel writer whose experiences eating street food in Japan, English peas in the UK, free-range steak in Argentina, and Brussels sprouts at Estragon tapas in her hometown of Boston have provided unforgettable culinary inspiration. Shout out at carleythornell@gmail.com.