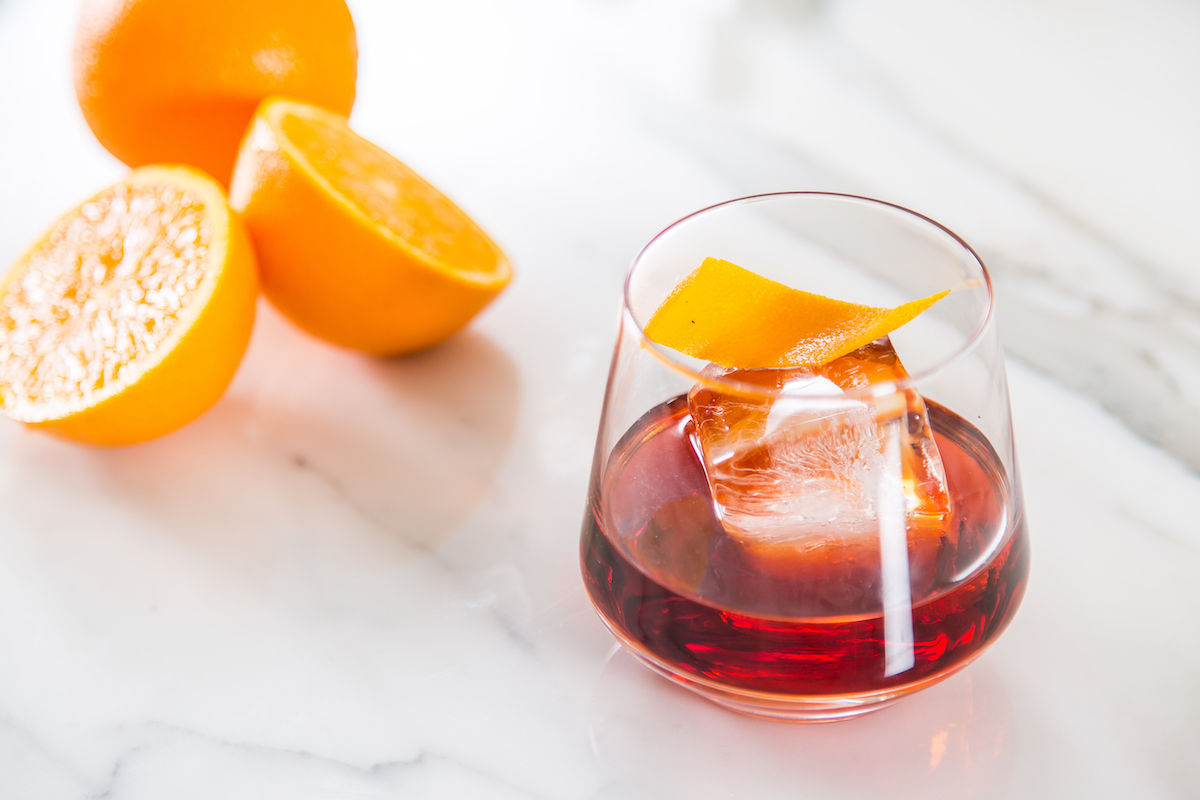 Vancouver is at the vanguard of Canadian cocktail culture. The seaside metropolis on the western edge of British Columbia prides itself on offering drinkers world-class options that run the gamut from the classic to cutting edge. We spoke with three of the city's most well-respected bartenders about Vancouver's hottest cocktail trends to discover what is exciting them right now.
Gin Blossoms
Cocktail menus are rich with gin, much of it locally produced. A favorite with mixologists is Sheringham Distillery's Seaside varietal, which features kelp as one of its botanicals. "You can taste the coast in it," says Christopher Enns, bartender at the Lobby Lounge at the Fairmont Pacific Rim and a part of the opening team at The Botanist's cocktail lab upstairs. "If you have a Seaside gin martini with oysters, it's just an exceptional pairing."
Over at Boulevard Kitchen & Oyster Bar, head bartender Gavin Hobbs makes a cocktail with the gin, along with fresh elderflower shrub, lemon, honey, and caraway-forward akvavit. It's shaken and served in a coupe with a lemon twist.
Brice Peressini, lead bartender of Victor, loves Empress 1908 gin infused with butterfly pea blossom. When it's combined with citrus juice or tonic, it changes color to lend cocktails a vibrant violet hue. He showcases the shade shifting spirit in the Emperor's Sour along with lavender syrup, lemon juice, and crème de violette.
Other local gins that are exciting the bartenders include Long Table Distillery's cucumber gin and Central City's Queensborough Dry Gin.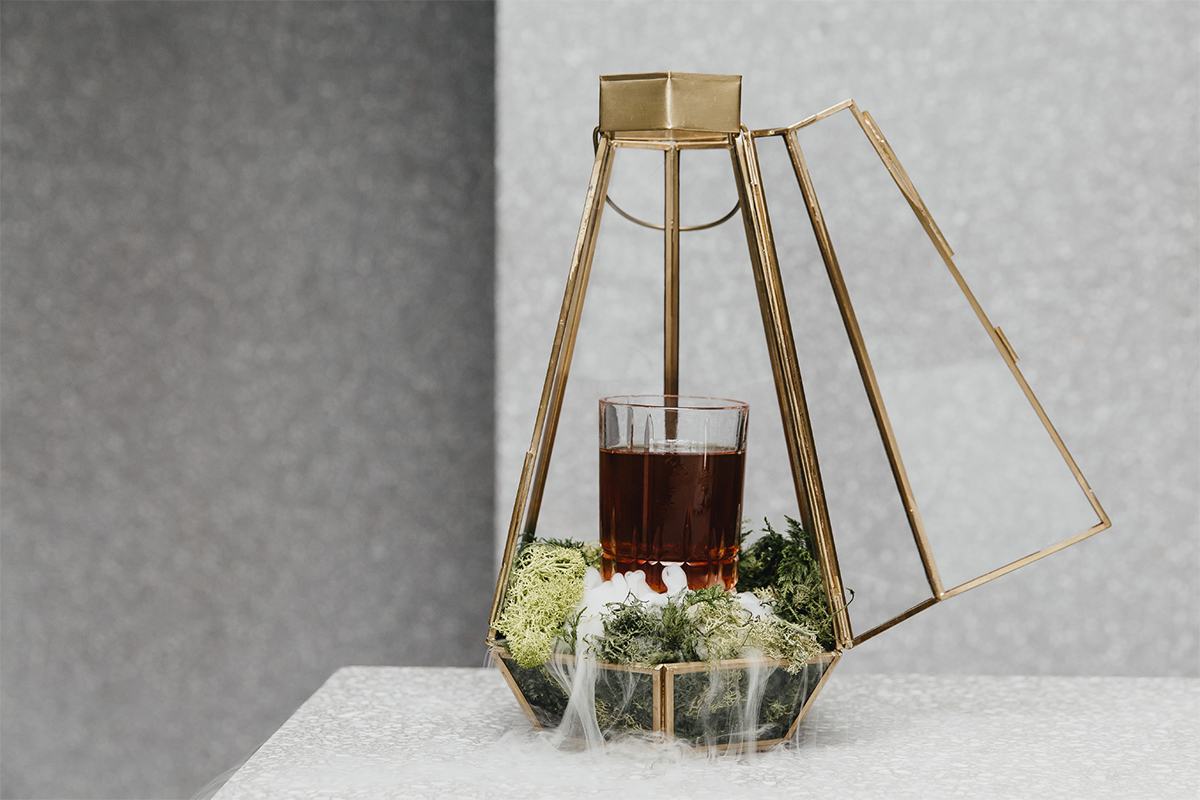 Garden-to-Glass
"We're seeing a lot of vegetal flavors in drinks," says Enns.
Botanist features the Can't Beet A Root incorporating carrot, yellow beet, and kale; Poetry In Motion showcases rhubarb (yes, it's a vegetable); the mezcal-fortified Garden of Qarth utilizes fennel, and Candy Cap Magic (pictured above) includes a rye infused with wild mushrooms. Meanwhile, the Lobby Lounge's Little Ninja, Benzaiten, and Kaijū all feature cucumber, while the Dreamland has shishito peppers.
Back to Basics
"Four years ago bartenders were trying to outdo themselves by doing ten component cocktails," says Hobbs. "Taking eight minutes to make a cocktail has gone by the wayside. Now classics and twists on classics are making a comeback. It's all about who can make the best Old Fashioned or Martini."
Peressini of Victor couldn't agree more. His menu is full of reborn classics. The French Smash is a play on a French 75 with raspberry puree and St. Germaine, and there are takes on a Moscow Mule, a Martini, and a Manhattan.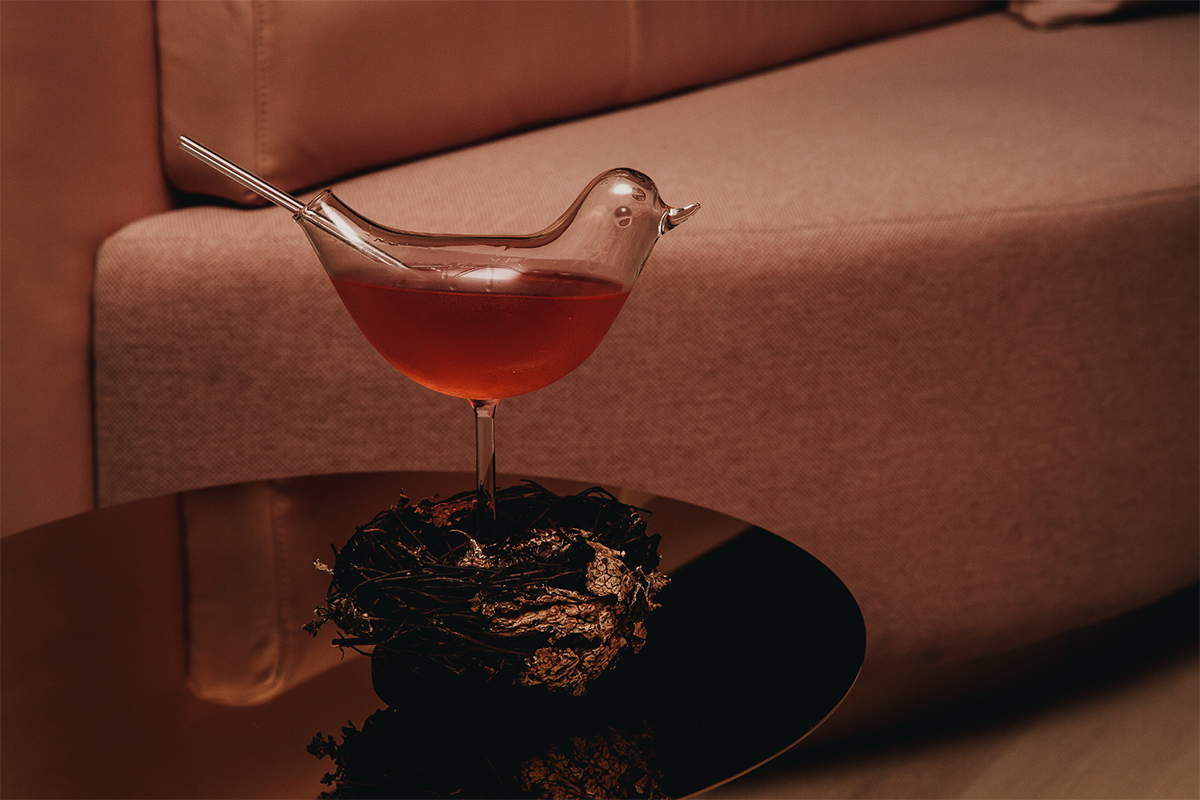 Looking Good
You drink with your eyes first. That's why Botanist's Cocktail Lab has a trio of over-the-top presentations. Served inside a fertile terrarium, the Candy Cap Magic is designed to evoke the mountains outside of Vancouver. The gin-pumped Pretty Bird (pictured above) arrives in a bird-shaped glass standing inside a small nest. And the Deep Cove comes in a bespoke glass melted onto a piece of gnarled driftwood.
Feeling Good
"Vancouverites are quite health conscious, so we're seeing people ask for lower-sugar and lower-alcohol cocktails," says Peressini of Victor.
To accommodate this growing group, he's adding a cocktail to the summer menu called Cleo's Spa Water, which features vodka infused with cucumber, basil, and mint. Upon request, simple syrup can be left out without sacrificing any of the signature flavors. To drop the ABV of other drinks, he uses time-proven tricks, such as using aperitifs and soda-prosecco mixtures instead of straight up spirits or bubbles.
Which of Vancouver's hottest cocktail trends are you trying? Let us know in the comments or over on Facebook, G+, Instagram, Pinterest, or Twitter. And, remember to snap + share your #dishpics with us on Instagram for a chance to win in our weekly giveaway.
Nevin Martell is a Washington, D.C.-based food and travel writer and the author of several books, including Freak Show Without A Tent: Swimming with Piranhas, Getting Stoned in Fiji and Other Family Vacations. Find him on Twitter @nevinmartell and Instagram @nevinmartell.
Photo credits: KK Law (Boulevard).