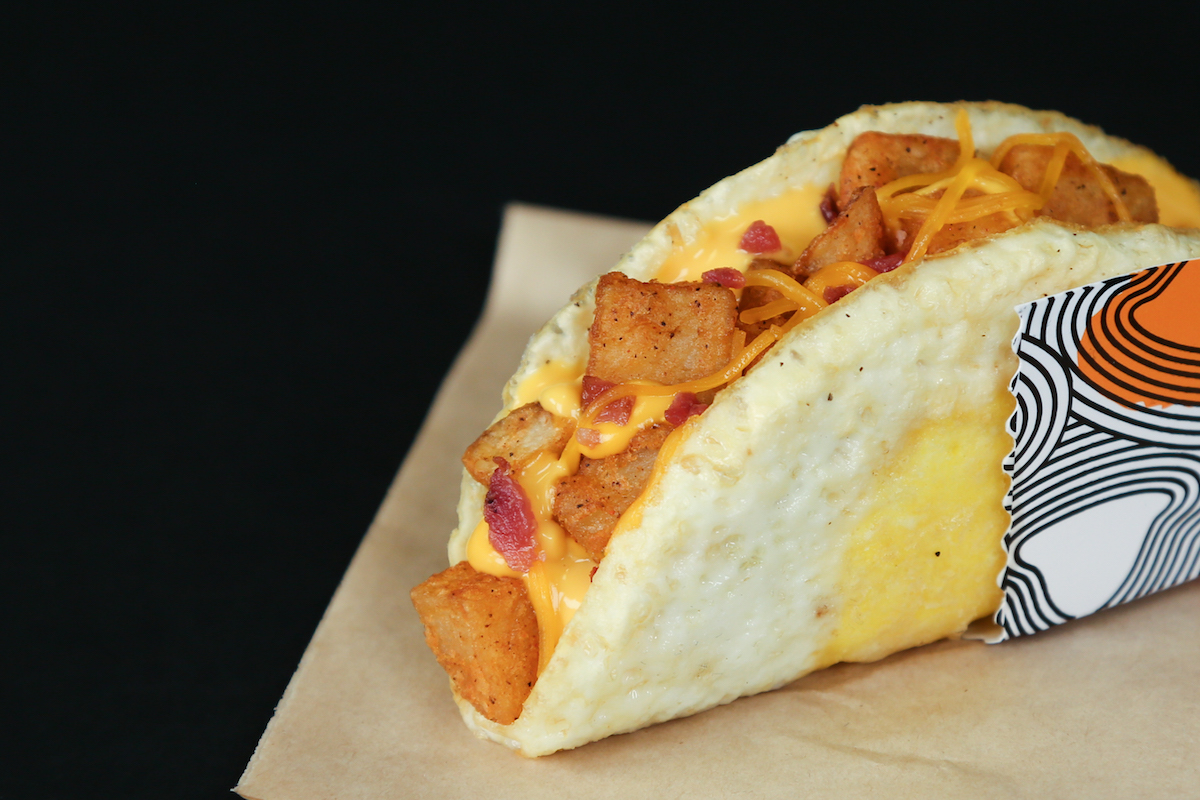 Taco Bell fans can now reserve a place at the table! The company today revealed its latest game-changing breakfast offering – the Naked Egg Taco. It will be available nationwide beginning August 31, and, for the first time ever, fans will have a chance to taste the newest menu item leading up to its official debut.
Taco Bell is hosting fans across the country beginning August 17 with brunch-esque "Bell & Breakfast" events to give fans the chance to try the latest menu item innovation. Events will kick-off in New York on Thursday, August 17, and will continue with experiences at Taco Bell restaurants in Laguna Beach, California, on August 25, Austin, Texas, on August 26 and Chicago on August 27.
Reservations are now available exclusively through OpenTable here and additional seatings will be released leading up to the menu items debut. Fans unable to score a seat are encouraged to follow along using the hashtag, #NakedEggTaco and keep an eye out for future experiences presented by Taco Bell.
Created with a masterful shell made entirely of a fried egg, the Naked Egg Taco flips the breakfast classic inside out. The reimagined breakfast taco delivers a mouthful of crispy potatoes, bacon or sausage, and cheese tucked in a fried egg. "The Naked Egg Taco strips down the traditional breakfast taco, allowing us to deliver a new flavor experience in every single bite," said Liz Matthews, Chief Food Innovation Officer at Taco Bell Corp. "Shell innovation is at the core of where we experiment – and whether it's crispy chicken, biscuits or waffles that wrap up menu item classics – we bring our fans craveable and unexpected food experiences that leave them wanting more."
The revamped take on a breakfast staple is available for a limited time a la carte for $1.99 or in a breakfast combo that includes a coffee or medium drink and two Cinnabon Delights© or a hash brown for $3.99. For the more modest, it is also available "dressed" in a Gordita Flatbread. If the buzzworthy test in Flint, Michigan, earlier this year is any indication, this take on breakfast (naked or not) is anything but a snooze fest.