Famous authors including F. Scott Fitzgerald, Sylvia Plath, and Ernest Hemingway were known not only for the literary prowess but also their ability to throw back a few (or in some cases, a few too many) drinks. Booze has inspired countless books, so it's only natural that some mixologists likewise draw their inspiration from the classics. Here are seven cocktails inspired by books (and one auteur).
Jekyll and Hyde at The Printing Press Bar & Kitchen, Edinburgh, Scotland
Modeled after the fictional protagonist/antagonist from Robert Lewis Stevenson's Gothic novella, this cocktail combines two drinks with two personalities: the Jekyll contains Midori, lemon, sugar, and egg white, while the Hyde has Campari, cranberry, lemon, vanilla sugar, and applewood smoke. "We suggest guests pour half of the Midori element first and top it with the smoking Campari Element," says assistant general manager Andrew Lennie. "The cocktail should change as the two parts interact with the resulting flavor being a nice balance of bitter and sweet." Also on The Printing Press's Literary Libations menu: a lavender-infused cocktail called The Secret Garden and The Old Man and the Sea with seven-year-old Havana rum. Make a reservation at The Printing Press Bar & Kitchen.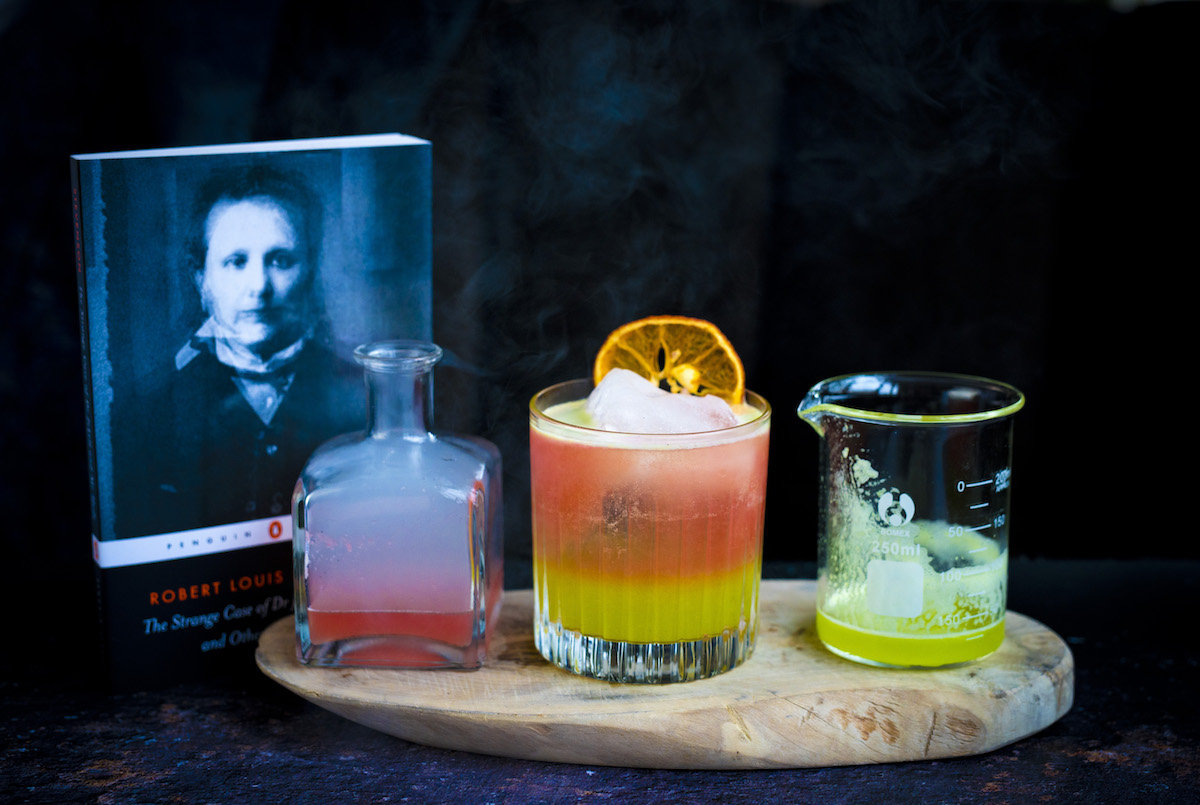 Orson Welles Negroni at The Palm Court at the Plaza Hotel, New York, New York
Prepared with Tanqueray No. Ten gin, Carpano Antica, and sweet vermouth, the Orson Welles pays homage to the legendary playwright behind such films as Citizen Kane. "Orson Welles actually popularized the original Negroni recipe in the United States after discovering the cocktail while filming in Italy," says the Plaza Hotel's head mixologist Brian Van Flandern. "The modern version uses better quality ingredients and the recipe and proportions are slightly altered to accommodate the distinguished and modern American palate." The Palm Court also serves a Gatsby Mint Julep. Make a reservation at The Palm Court.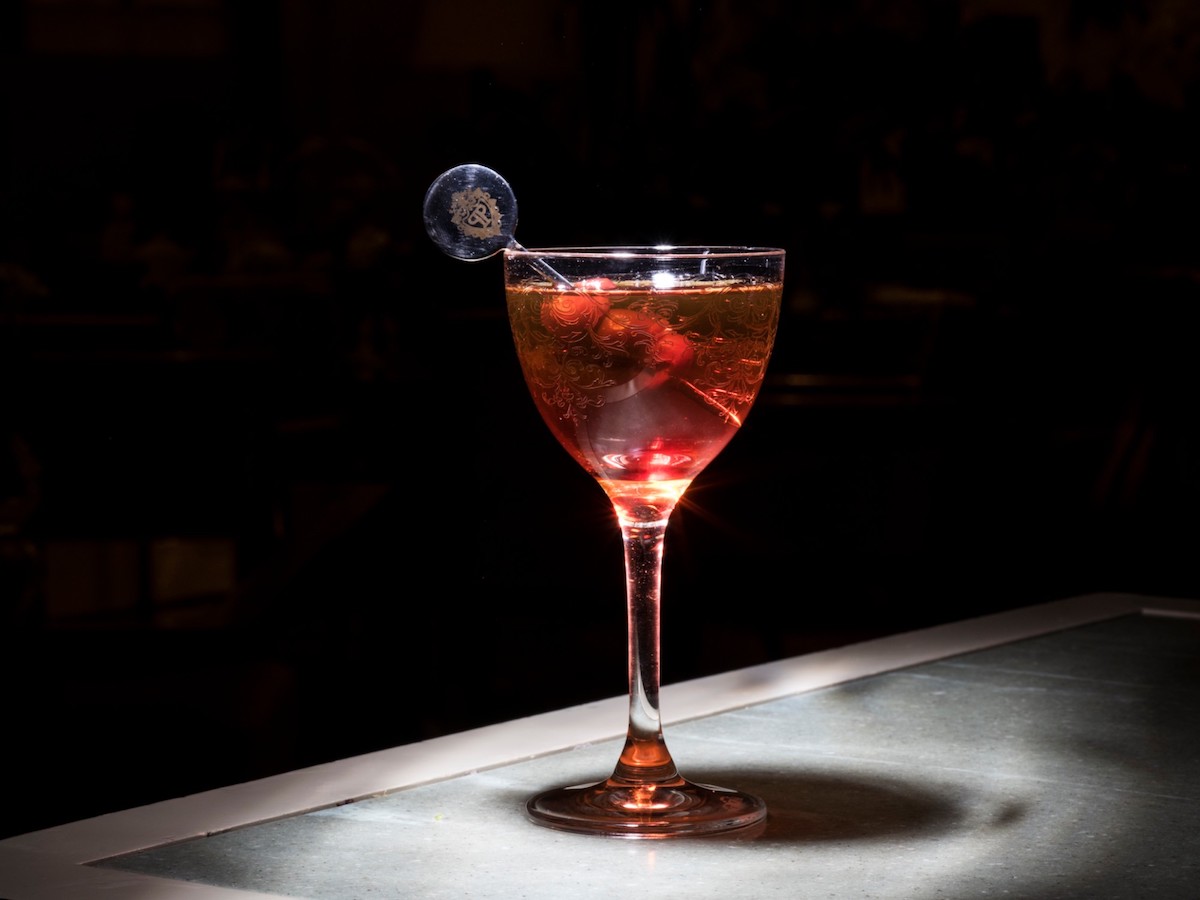 I Know Why the Cable Car Rings at Dirty Habit, Washington, D.C.
This riff on the classic Cable Car cocktail uses amontillado, sherry, cognac, lemon, cinnamon syrup, and Tiki bitters. "Maya Angelou is dope and was the first African-American female cable-car conductor in San Francisco when she was just fourteen," explains head bartender Sarah Ruiz of her decision to reinvent the classic using sherry. Word on the street is that Angelou exclusively drank sherry when she wrote, Ruiz adds. Make a reservation at Dirty Habit.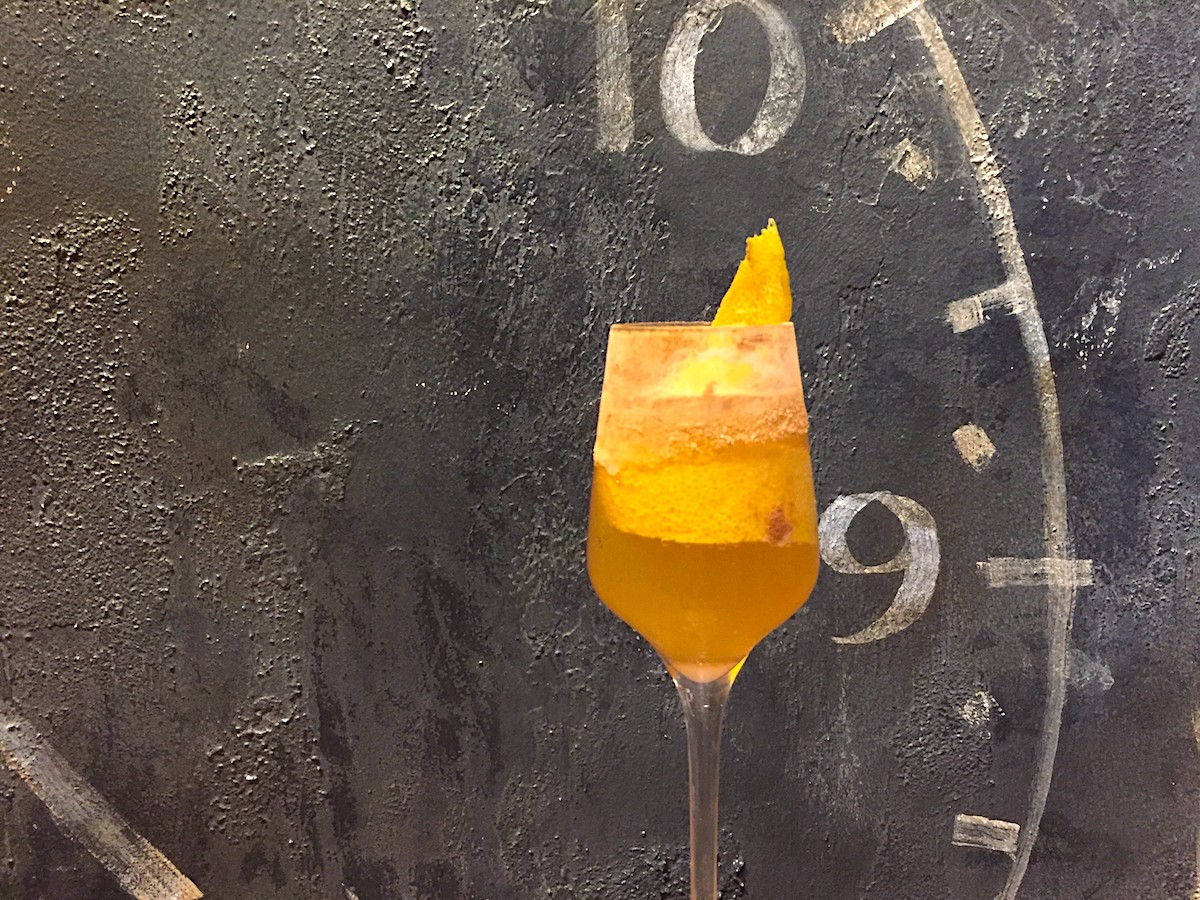 Ernest Daiquiri at South Water Kitchen, Chicago, Illinois
Head bartender Melissa Carroll created this daiquiri variation using Bacardi Superior rum, Neisson Blanc Agricole rhum, Luxardo Maraschino liqueur, Kronan Swedish Punsch liqueur, fresh lime juice, housemade grapefruit cordial, and Angostura bitters served up in a martini glass with a lime wheel garnish. "A Chicago native, born in Oak Park, Ernest Hemingway was the inspiration for the original daiquiri created at El Floridita in Miami," Carroll says. "Drawing from the classic, this is an elevated iteration that combines three different sugarcane liquors and a housemade cordial to evoke a balanced, sweet, and tangy libation." Make a reservation at South Water Kitchen.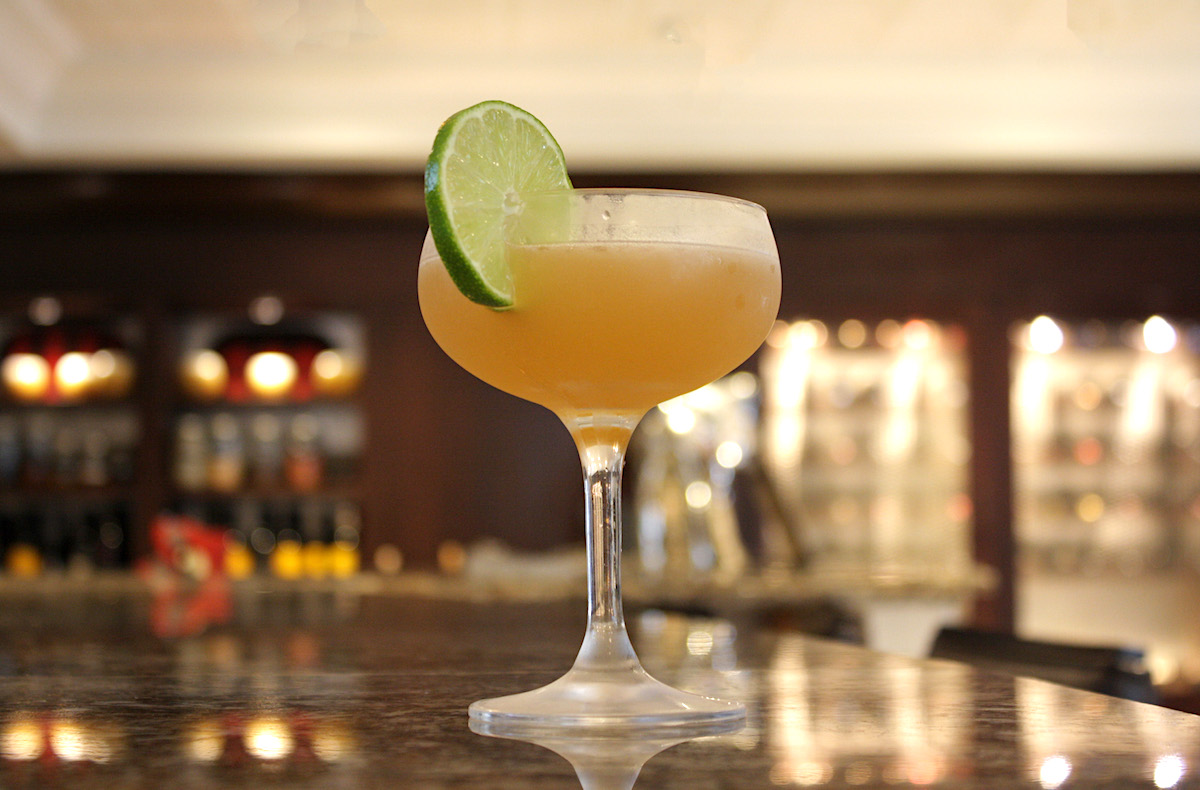 The Zelda at Bedford & Co., New York, New York
With Cimarron Blanco tequila and Cointreau, the Zelda honors F. Scott Fitzgerald's wife and muse. It's part of Bedford & Co.'s Writer's Collection of cocktails, which also features the Gertrude Stein and the Jacket Rabbit. "The collection was created to pay tribute to the writers who enjoyed their time at The Bedford Hotel bar," says head bartender Tommy Warren. "I started with a base spirit that represented them (or that they were famous for having imbibed) and worked from there. The drinks are a mix of classic and modern. Like the authors themselves, I took artistic license that really transformed a menu of standards." Make a reservation at Bedford & Co.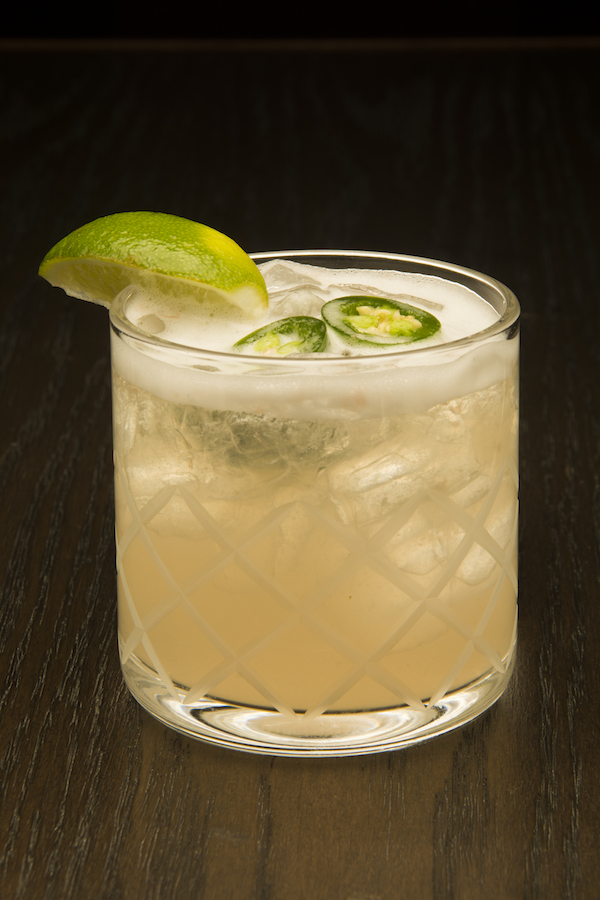 Gin Eyre at Outlier, Seattle, Washington
At Outlier, gin, Earl Grey syrup, and orange bitters create a cocktail for a Brontë character. "There's something so perfect and subtle about the combination of Earl Grey tea with a nice botanical gin," says head bartender John Walter. "It's sophisticated and fragrant. Exactly what I'd picture Charlotte Brontë or one of her literary heroines, a la Jane Eyre, drinking during a boozy tea hour." Make a reservation at Outlier.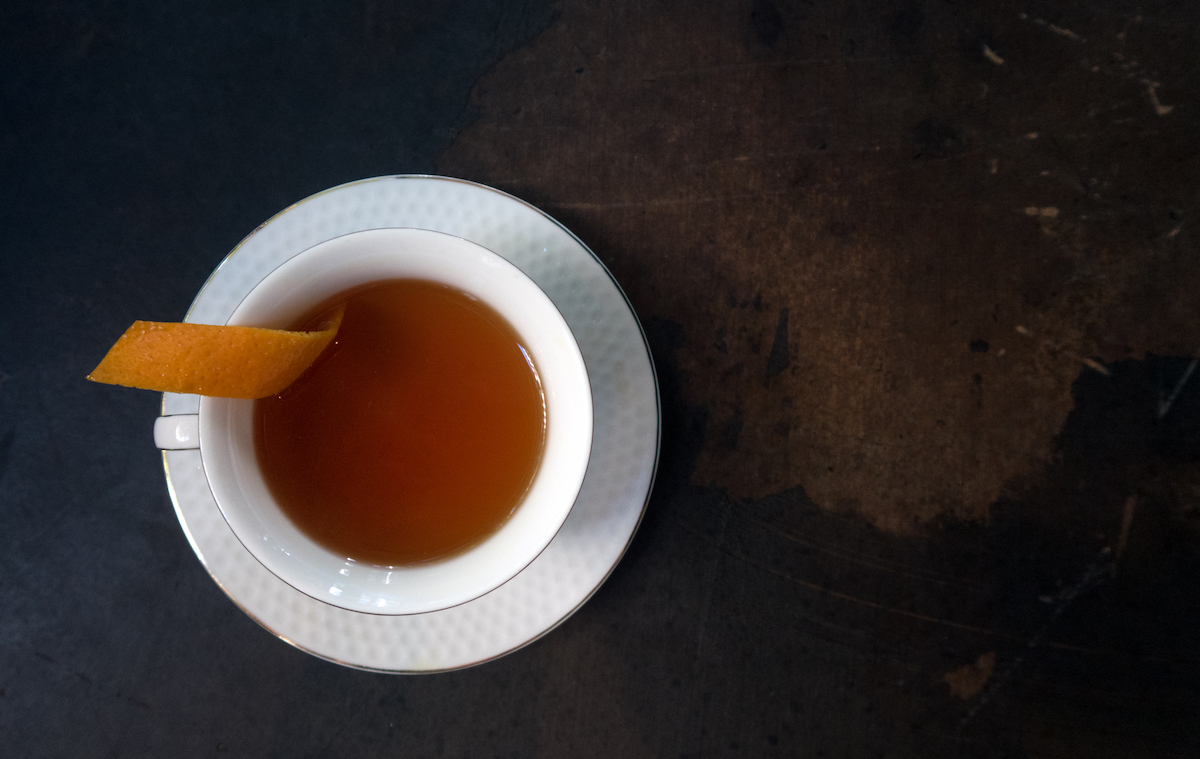 Heart of Dark & Stormy at Kramerbooks & Afterwards Café, Washington, D.C.
This Dupont Circle gem serves several literary-inspired cocktails including the Heart of Dark & Stormy (pictured above), which is made with Gosling's dark rum, lime, and housemade ginger beer. Others include The Handmaid's Ale, a Rum of One's Own, and daytime drinks like The Cooler Purple and Bridget Jones' Daiquiri. Afterwards Café is part of Kramerbooks so you can also browse the shelves before or after your meal. Make a reservation at Kramerbooks & Afterwards Café.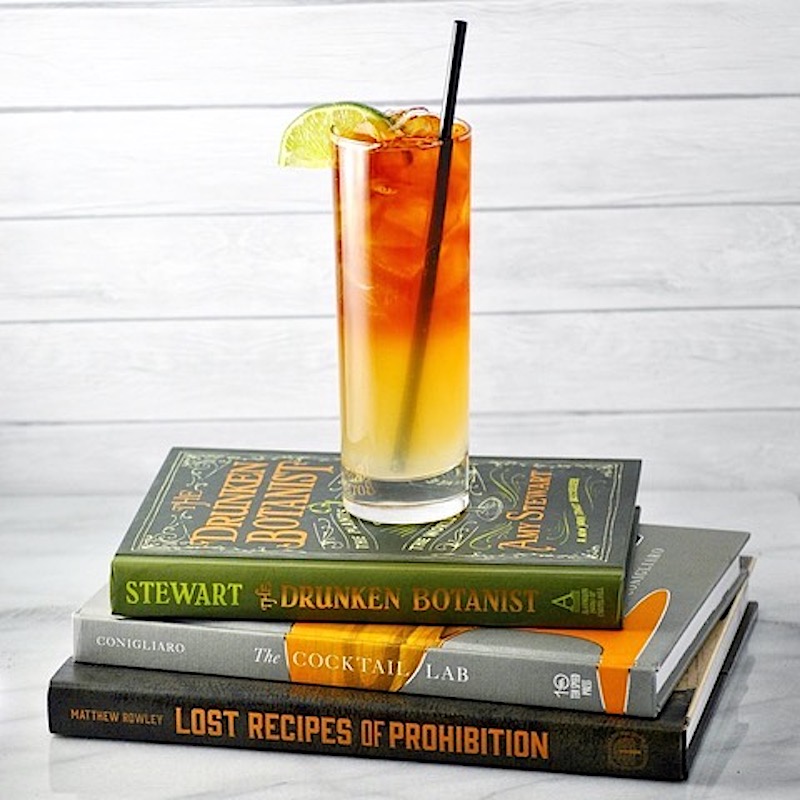 Have you been ordering cocktails inspired by books? Share what and where you've been sipping here or over on Facebook, G+, Instagram, Pinterest, or Twitter. And, remember to snap + share your #dishpics with us on Instagram for a chance to win in our weekly giveaway.
Susan Johnston Taylor is an Austin-based freelance writer who's covered food and business for publications including The Boston Globe, Civil Eats, Entrepreneur, Fast Company, Fresh Cup, and Pizza Today. Follow her @UrbanMuseWriter.
Photo credits: Oleg March (The Palm Court).