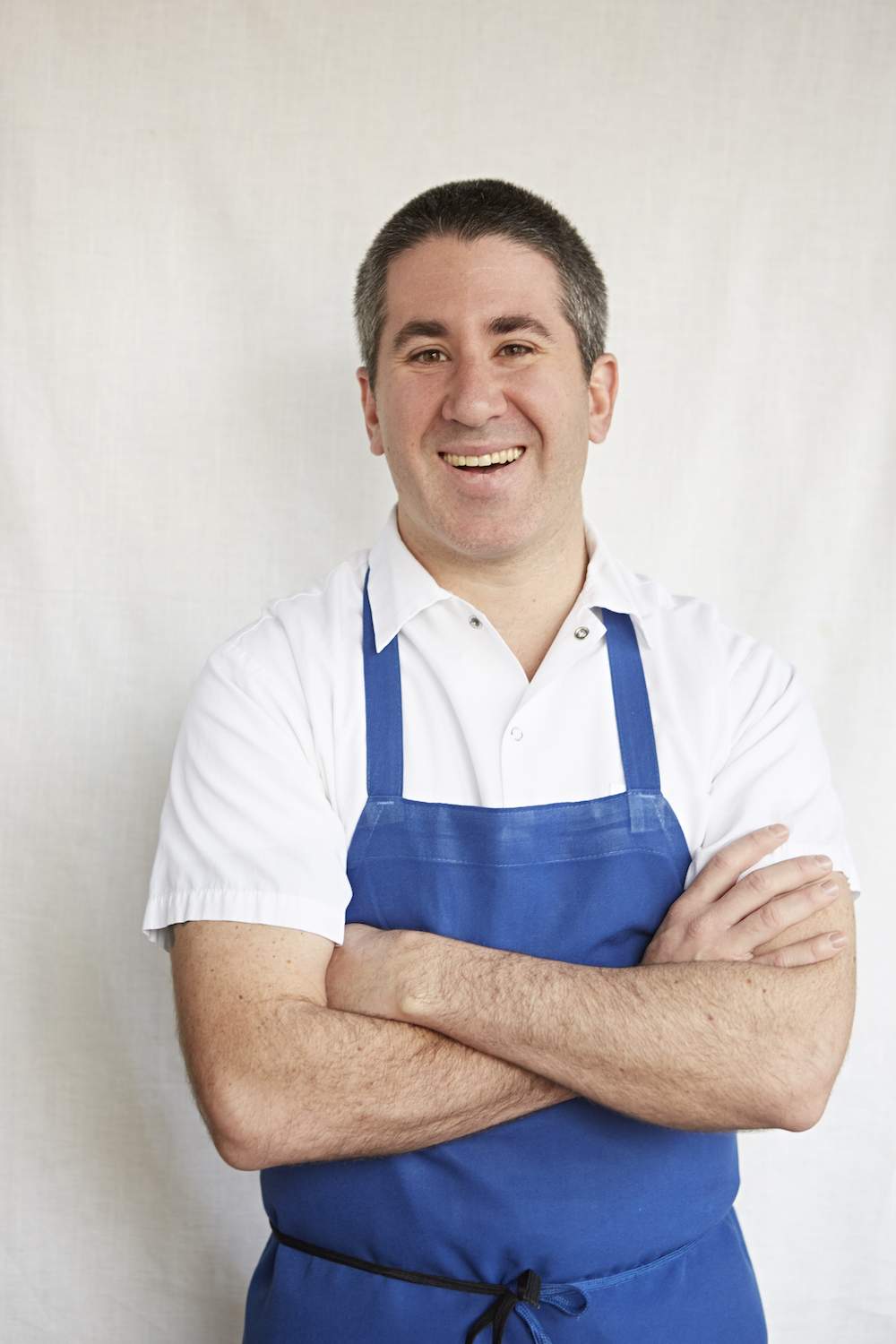 Chef —and James Beard Foundation Award semifinalist—Michael Solomonov is a busy man. He is the chef behind the CookNSolo restaurant group based in Philadelphia, which includes the beloved modern Israeli restaurant, Zahav, Federal Donuts, and more.
We caught up with the chef to get a behind the scenes look at a typical Saturday.
8:00 a.m. Wake up
9:00 a.m. Saturday mornings mean swim class with my son, David. He's a happy four year old and he's a ninja in the pool.
10:00 a.m. While David's in class, I check in with my sous chefs at Zahav. FaceTime is a game-changer, especially since we change the menu almost daily now – which I love – so a good Saturday morning rap session with the kitchen starts the day of service off right. We check out what we have in the walk-in and discuss potential moments to be had throughout the evening.
11:00 p.m. After swim class, David and I head to Spice C at 10th and Cherry for hand-drawn noodles. This place is the best at what they do. My son calls it "Buddha soup and noodles" because there's a large Buddha statue that lives right by the door.
12:00 p.m. I drop David at home and head to Zahav. Living in Old City right near the restaurant is clutch – not only because I can easily pop home to see my family, but because Old City also happens to be my favorite neighborhood in Philadelphia.
12:15 p.m. Time to work on Dizengoff #2. We're opening so soon inside Chelsea Market in NYC, and we're adding new hummus toppings and salatim (Israeli-style salads) to the menu (plus Shakshuka every day, as opposed to just on Sundays in Philly). Israeli cuisine is so intrinsic to Dizengoff Chef Emily's cooking, and she's working hard to source as many ingredients as possible as local to New York as possible. So she and I have a progress check-in (though I have complete confidence that she could rock the menu on her own).
2:30 p.m. Exercise has become incredibly important to me over the years. Zahav is located right near the Ben Franklin Bridge, so I'll often run the bridge to get my head in the game for the night ahead.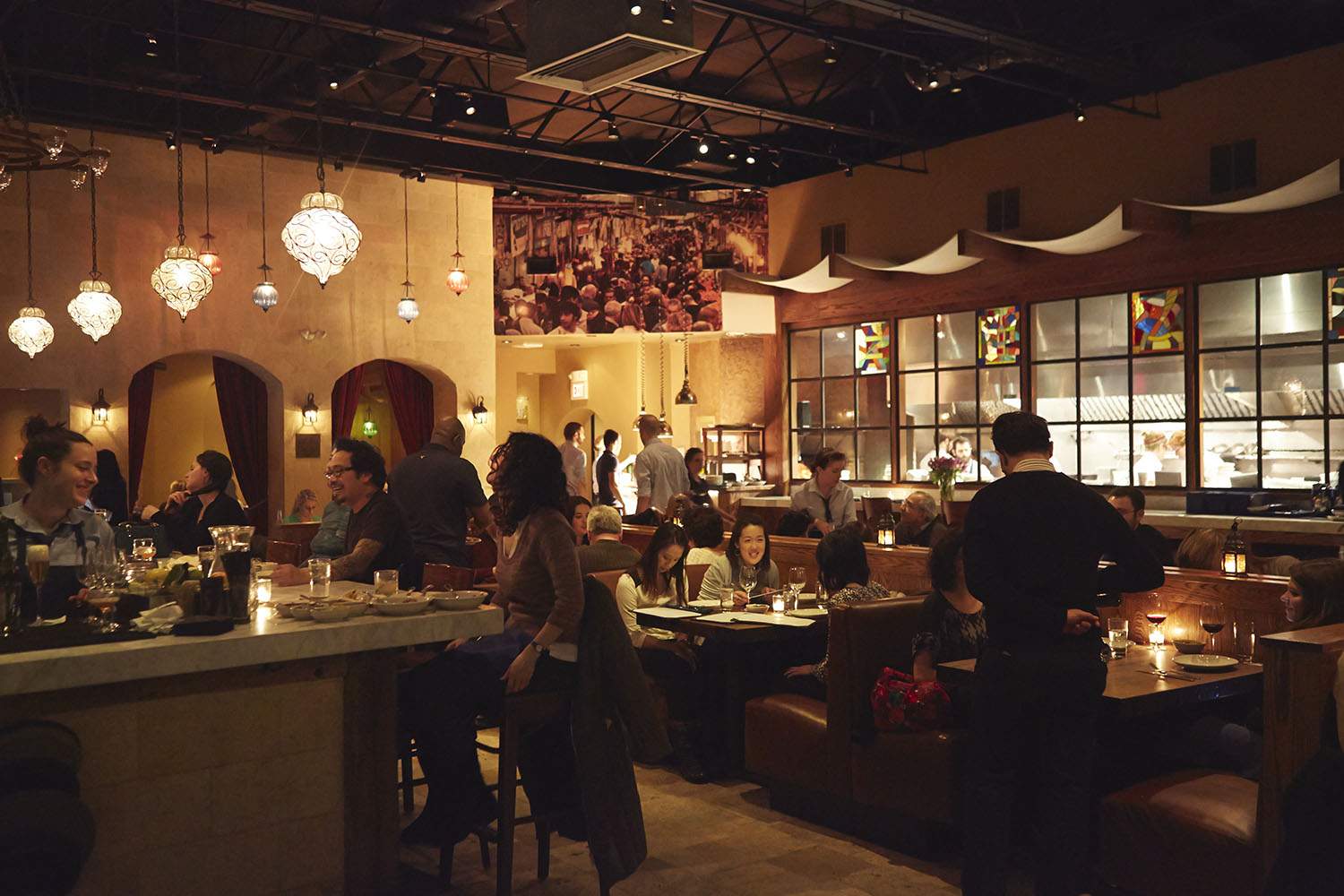 4:15 p.m. It's time to line up, which means Soul Train Saturday is in full effect. In addition to running through the menu, any menu specials, and VIPs coming in that evening (which is aplenty on a Saturday), we finish line-up with a pre-service groove. It gets everyone super fired up to crush Saturday.
5:00 p.m. I head to the Food Garden across the back courtyard from Zahav and chug Red Bull #1.
6:30 p.m. Bread station is my home base in the kitchen. I'm doing something wrong if I have hair left on my arms at the end of a Saturday night.
7:30 p.m. We are so fortunate to have a dining room filled with fired-up guests. Throughout the night, I pop out to the dining room to talk with tables and most importantly, thank them for coming in. The "thank you" step of service can never go undone.
8:00 p.m. Chug Red Bull #2.
11:30 p.m. An extra special post-service treat is a trip to Café Soho in Northwest Philly for spicy Korean fried chicken wings—which just about solidifies a hard and deep night sleep at the end of a long and beautiful day.