For more than seven decades, Brennan's in New Orleans has been defining and refining Creole cuisine. It is a story of innovation and endurance. Despite family feuding, fire, flooding, and foreclosure, the restaurant has become an iconic institution that has birthed several classic dishes known the world over.
In 1946, restaurateur Owen Brennan debuted the original incarnation on Bourbon Street in French Quarter. Since the legendary Antoine's was known for dinner, Brennan decided to focus on a sumptuous breakfast service instead. This focus on the earliest service of the day led to the creation of eggs Hussarde (a variation on a Benedict). Then-chef Paul Blange was equally creative when conjuring desserts, especially his stunning Bananas Foster, which is flambéed tableside and continues to be a top seller (last year the restaurant sold 50,000 orders).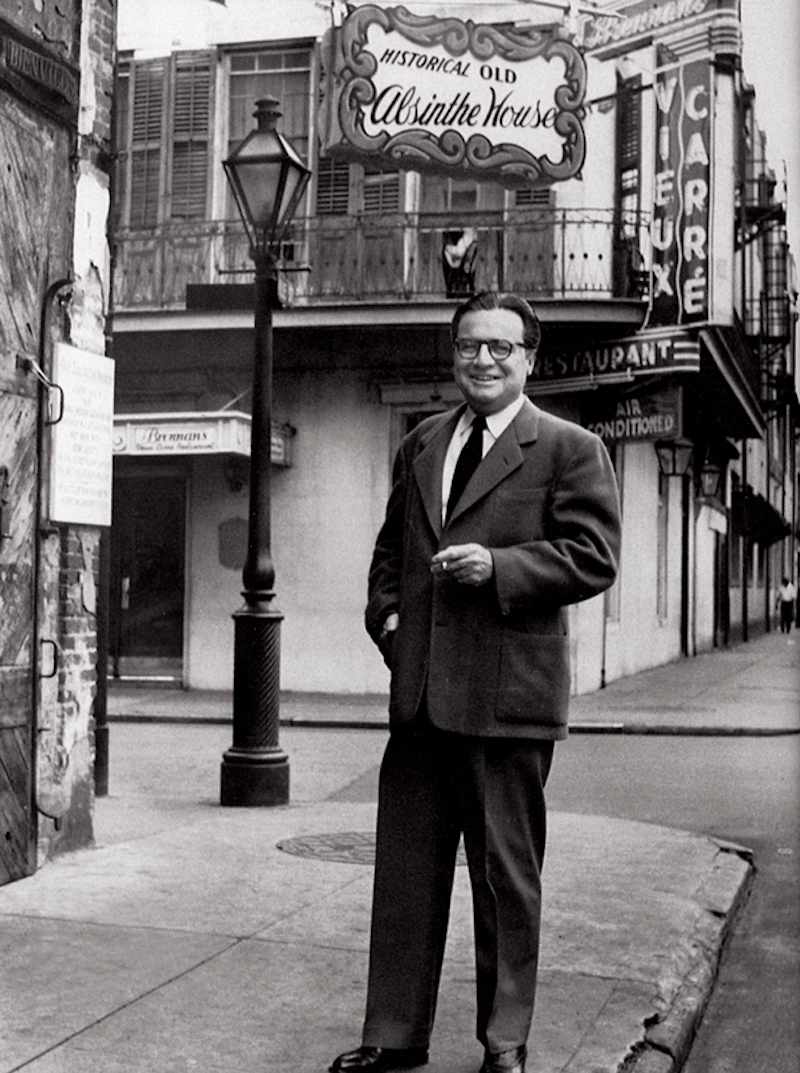 When Owen Brennan passed away in 1955, his namesake restaurant was taken over by his five siblings (and, later, his three sons), who, a year later, moved it to its current location, a charming pink townhouse located at 417 Royal Street. Their restaurant empire expanded beyond state lines and the family acquired Commander's Palace. However, the partnership imploded in 1973. Owen Brennan's widow and sons kept control of Brennan's, while his siblings and their children retained control of the remaining properties.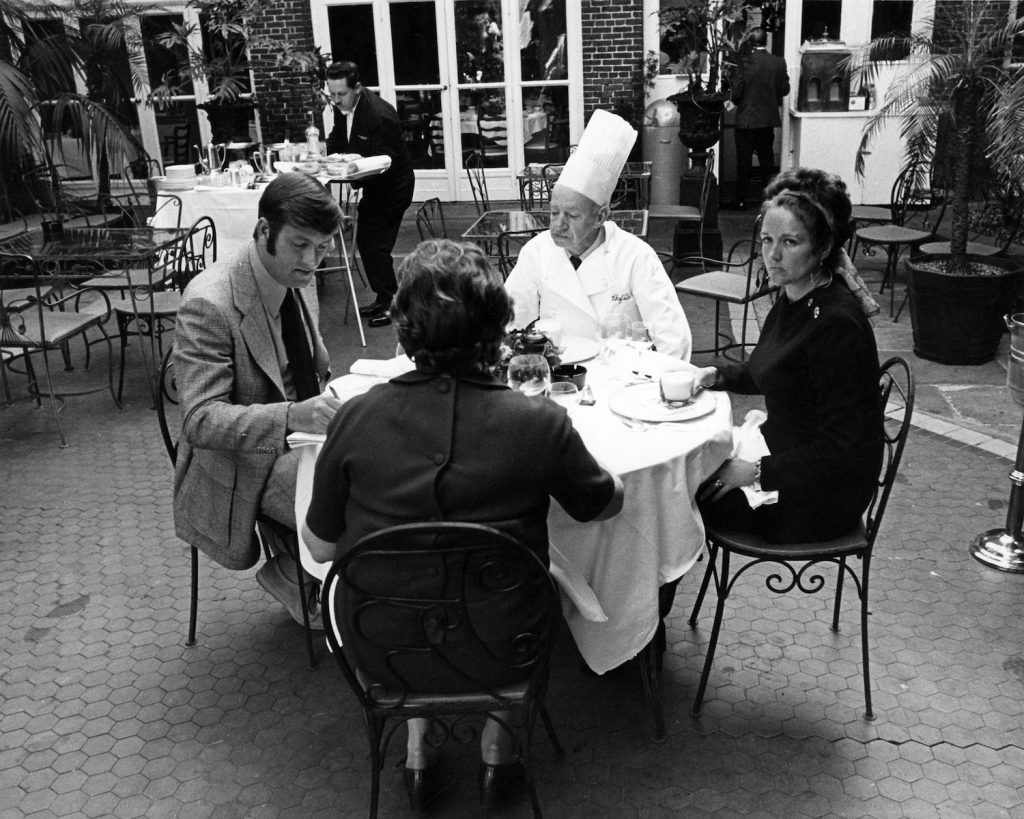 The building was ravaged by a fire in 1975, supposedly started by an energetically flambéed Crepes Suzette. It was again devastated in 2005, this time by the aftershocks of Hurricane Katrina. It reopened in 2006, only to be foreclosed on in June 2013. Purchased at auction by Ralph Brennan, a cousin of the former owners, who grew up working in the restaurant, and his business partner, Terry White, it was given a $20 million facelift and now boasts nearly 400 seats.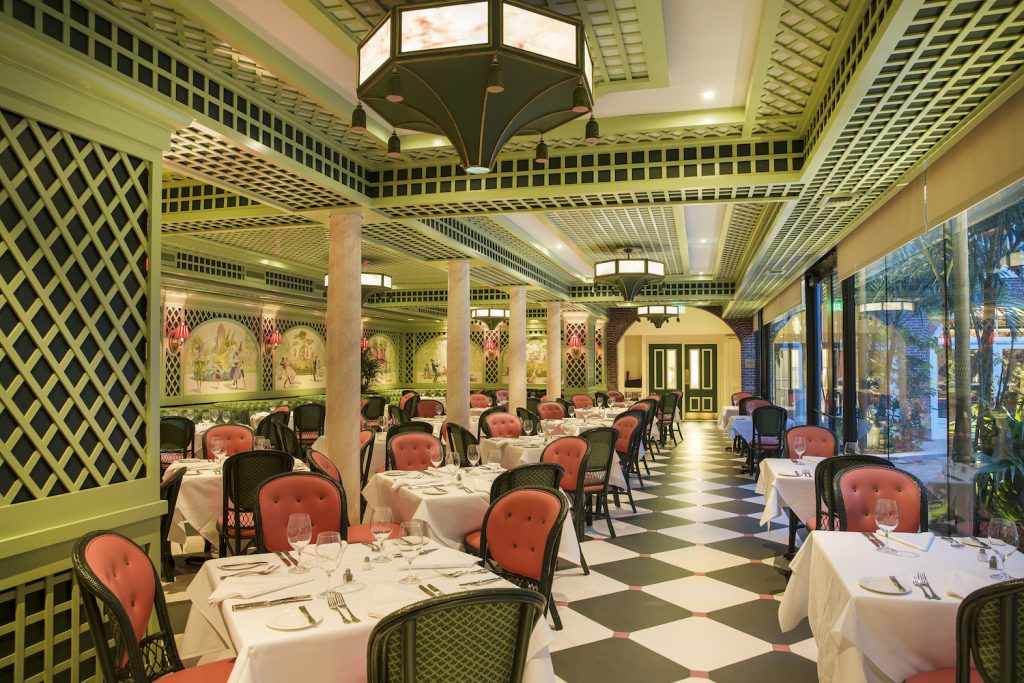 A new executive chef, Slade Rushing, was installed at the helm. Born in Tylerton, Mississippi, he dined in the French Quarter for special occasions while he was growing up. After obtaining his culinary degree from Johnson & Wales University, he worked in NOLA kitchens, including Mr. B's Bistro, which was partially owned by Ralph Brennan, and Chez Daniel. From there, he had stints at Jardinière in San Francisco and Fleur de Sel and March Restaurant in New York City. He returned to the Big Easy to head up MiLa in the Perre Marquette Hotel, where he oversaw the restaurant, room service, bar menu, and private events.
For Rushing, working for Brennan's, a restaurant with so much history, presented a happy challenge. "I was confident enough to understand the city, as well as the food and what makes it good," he says. "I just wanted to make it look better and clean it up a bit.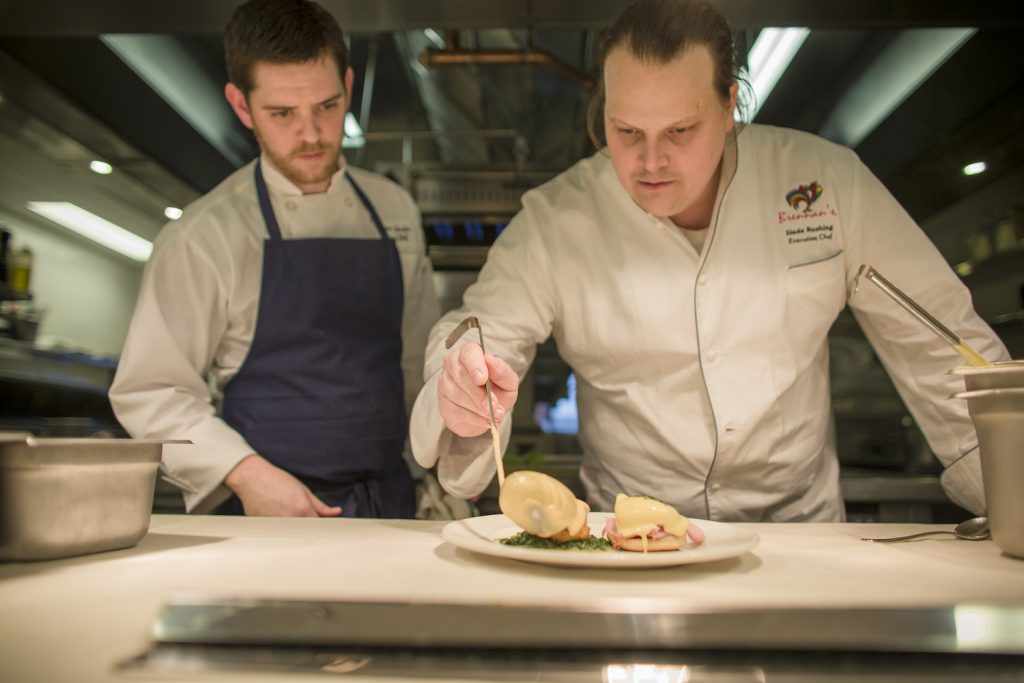 The reinvigorated venture opened in the fall of 2014 to widespread critical acclaim with Rushing earning multiple James Beard Award nominations. Last year alone, over 200,000 diners visited the French Quarter favorite.
Just how have they managed to capture the original restaurant's magic, while making it appealing to a contemporary audience?
Brennan believes it's a combination of never changing and always changing.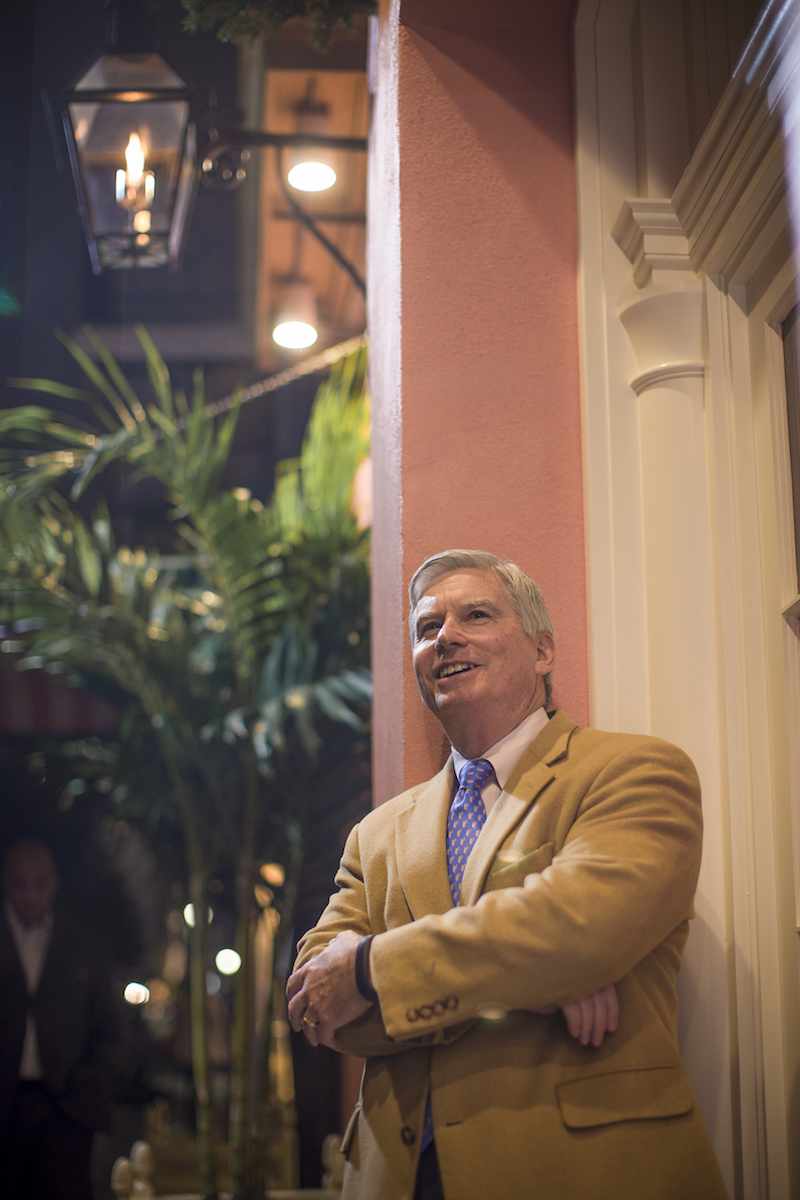 That's why the exterior will always be pink and Bananas Foster will always be on the menu. However, it's also why he revamped the imprint of the restaurant during the renovation – there is now a dining room running along Royal Street, an expanded bar-lounge, a lavish wine cellar that doubles as a private dining room, updated courtyard, and redecorating throughout – now passionately courts a dinner crowd (breakfast service is still Brennan's strongest meal of the day), wants "thoughtful" vegetarian options on the menu, and works to aggressively book the four upstairs PDRs, which are serviced by a separate kitchen.
While keeping one foot in the past and another in the future, Brennan follows one guiding principle. "You can never be stagnant," he says. "You have to keep getting better, always try to improve, and to do things differently."
That's why Rushing took a hard look at the menu to reevaluate every item.
"Some people see the classics as a dead end, whereas I see them as an opportunity," he says. "I need constraint to do my next work. I need pressure and limitations. Some dishes are great as they are. However, some of the classics can be redone, but they have to resemble what they were before and they have to be as good or better. I had to trust my training."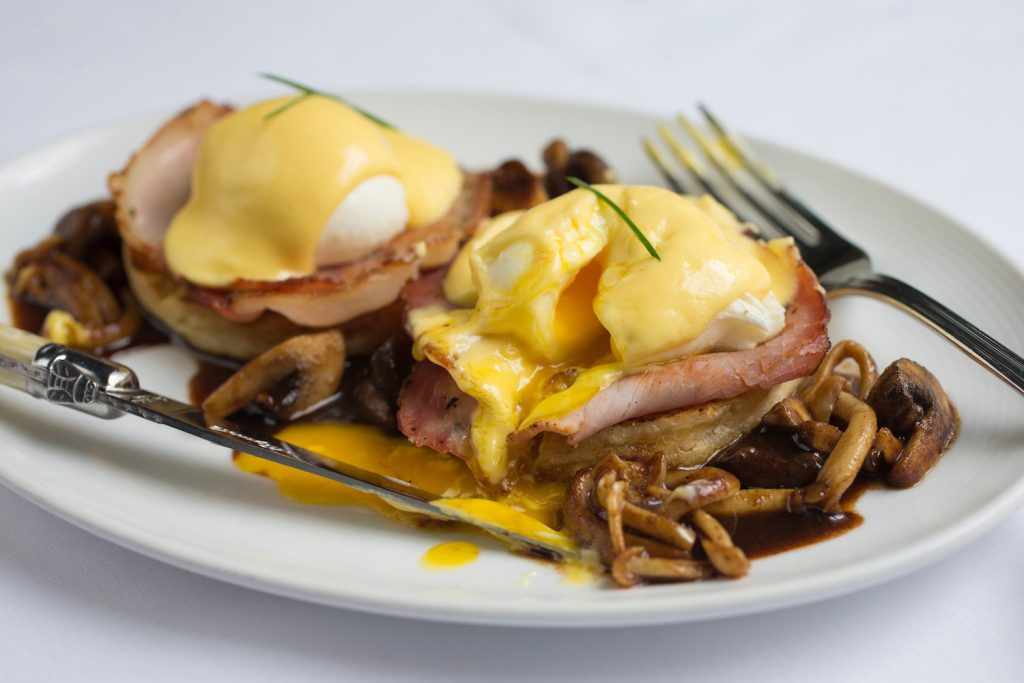 For example, you'll now find the eggs Hussarde featuring house-made English muffins and house-cured Canadian bacon. And when Filet Stanley shows up as a special, he serves the cut with horseradish cream, red wine, and porcini mushroom sauce, and bananas accented with Vadouvan curry.
Diners will also spot several of his neo-Creole creations on the menu. No, that's not a contradiction of terms. "A lot of people think Creole food is dead; that it stopped growing," says Rushing. "To me, it's just the beginning. For example, I put berbere spice from Ethiopia into the crème frâiche that goes with our smoked steak tartare, which is similar to the Ethiopian kifto. Ultimately, every dish has to have a story. Why is this relevant?"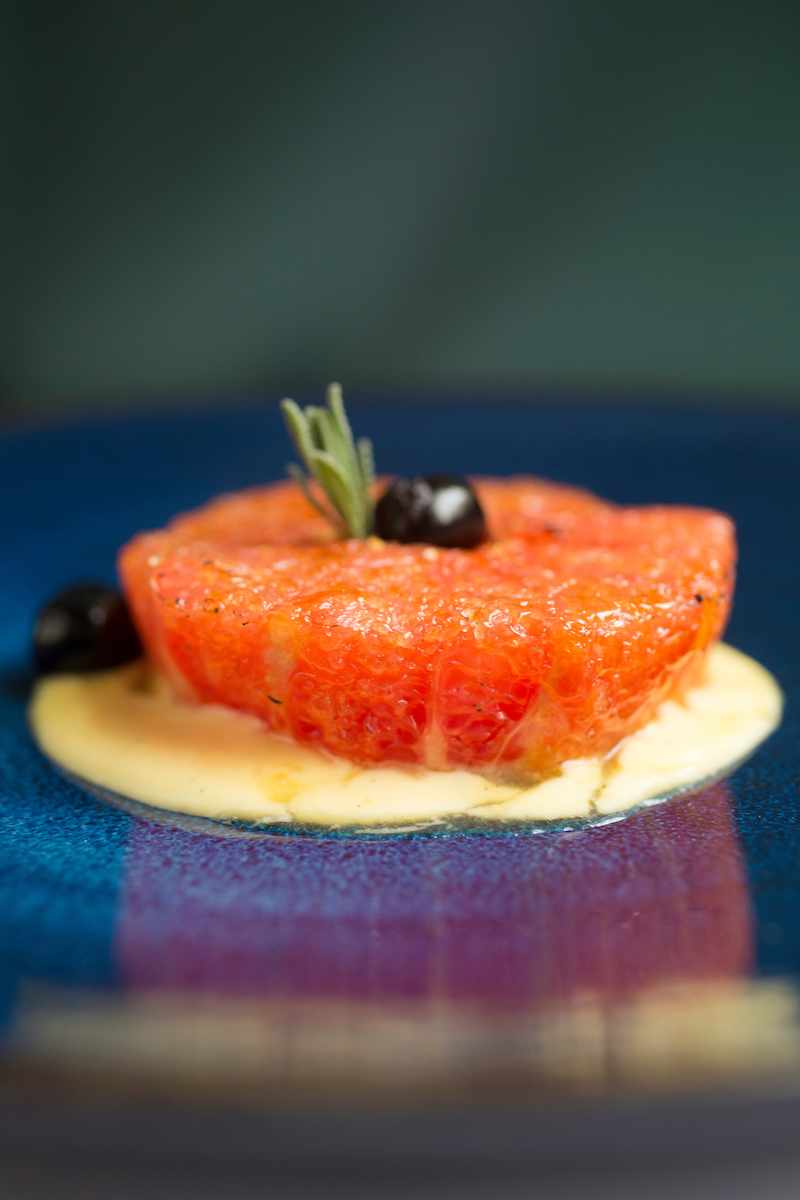 That quest in the kitchen is emblematic of the journey that helps this cornerstone of the New Orleans dining scene continue to thrive. If Owen Brennan could see it now, he would surely be proud.
Photo credits: Chris Granger (all contemporary photography). Historical images courtesy of Brennan's.