There's a chill in the air, darkness falls earlier, and the trees are aglow with a fiery rainbow of reds, oranges, and yellows. Fall is here and with it comes an almost primordial longing for ciders of every variety – hard, sparkling, and non-alcoholic. These seven orchard-to-glass cider cocktails showcase one of our favorite harbingers of the season.
Nutmeg Apple French 75 at Tavernonna, Kansas City, Missouri
The French 75 gets an autumnal accent. Nutmeg and apple puree are shaken with vodka and lemon juice. It's given a sparkling cider float and garnished with a feathered apple. Make a reservation at Tavernonna.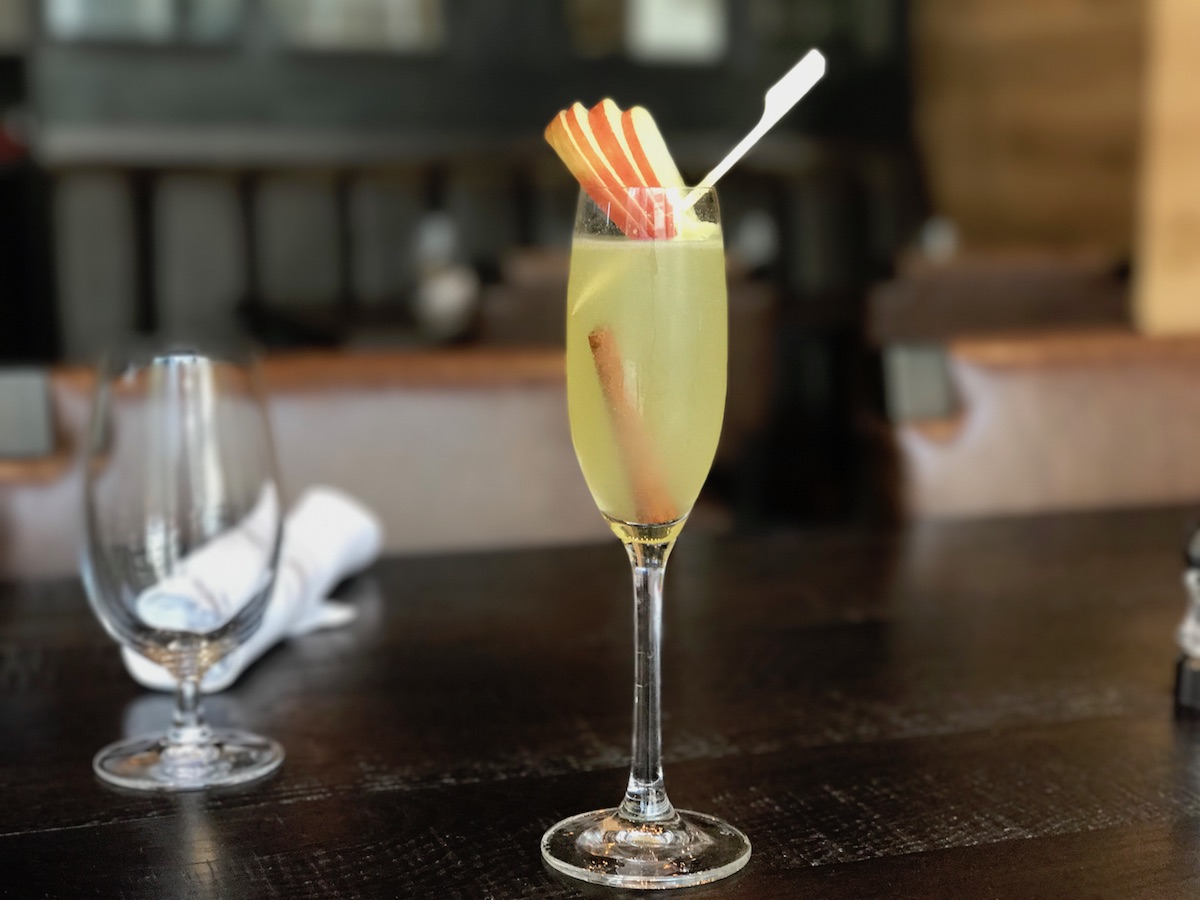 Town Hall at Town Hall, Washington, D.C.
We had never heard of apple cider molasses, but now we're eager to try it. The thick syrup sweetens up a mixture of Woodford Reserve bourbon, ginger syrup, lime juice, and Angostura bitters. Refreshing to the core. Make a reservation at Town Hall.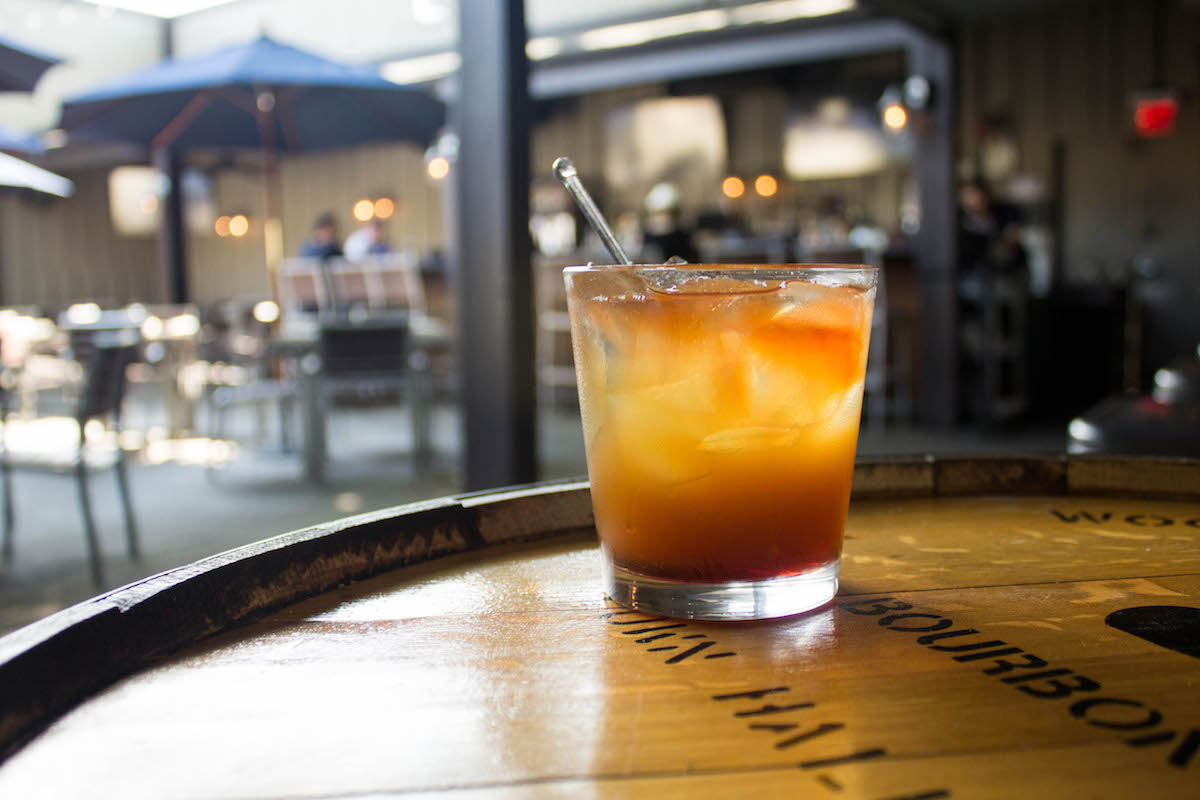 Cider Collins at LondonHouse Tri-Level Rooftop, Chicago, Illinois
We love the artful complexity of this sophisticated sipper. Patron Reposado tequila is mixed with grilled apples, tarragon, and apple cider. Delightfully delicious. Make a reservation at LondonHouse Tri-Level Rooftop.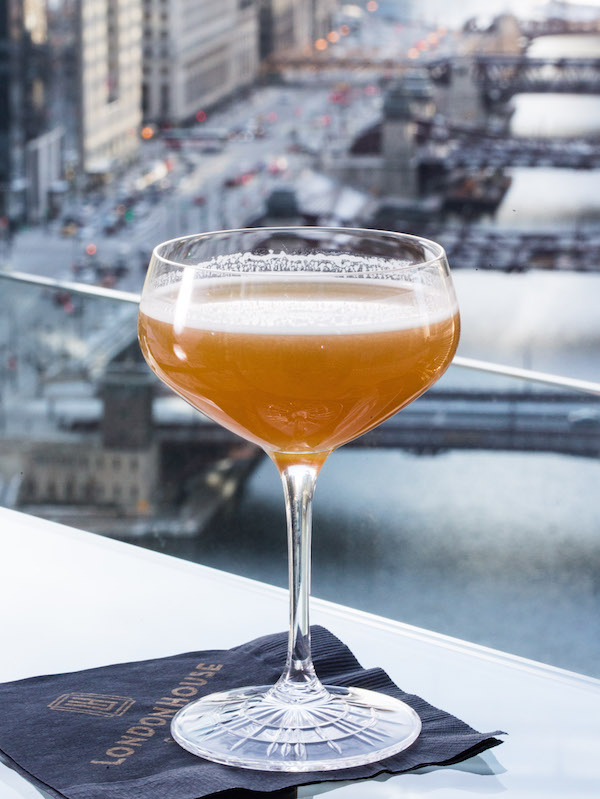 Rumkin Cider at Precinct Kitchen + Bar, Boston, Massachusetts
The base is rum infused with roasted pumpkin spiced up with cinnamon and nutmeg. It's topped off with apple cider and served in a rocks glass with a cinnamon sugar rim. If you're looking to dispel a case of the chills, the bar team is happy to serve the cocktail warm. Make a reservation at Precinct Kitchen + Bar.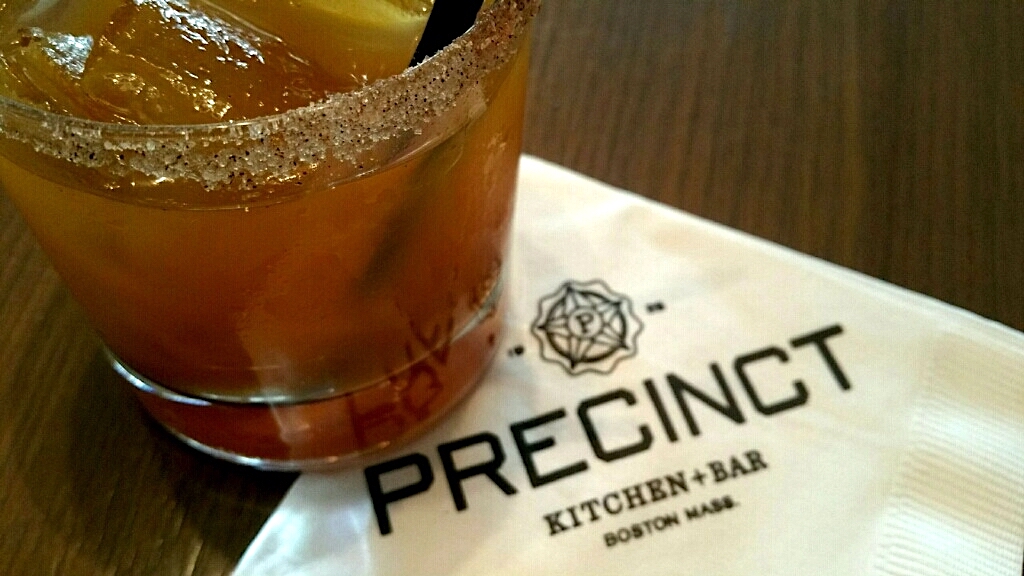 Mama I'm Coming Home at 312 Chicago, Chicago, Illinois
This batched bevvie is a blue ribbon winner. Apple cider is mulled with pecan-infused Cutty Sark blended Scotch whiskey, port, honey syrup, cloves, and cinnamon sticks – plus it's garnished with a soft caramel candy. All the flavors we crave in the autumn. Make a reservation at 312 Chicago.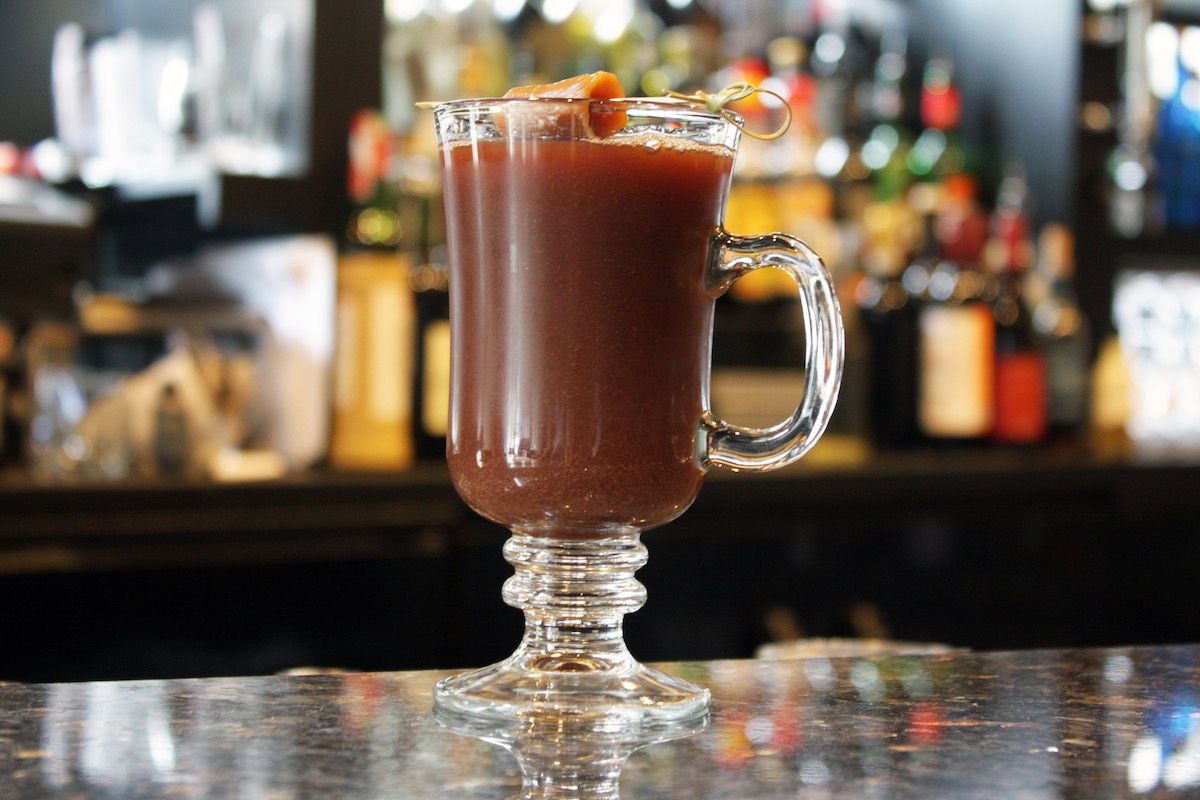 District Cider at The Hamilton, Washington, D.C.
There are apples times two in this fall-minded preparation. Apple whiskey and cider bring a taste of the orchard to the fore. They're balanced by Three Pins Alpine herbal liqueur and a spiced Turbinado sugar rim. Make a reservation at The Hamilton.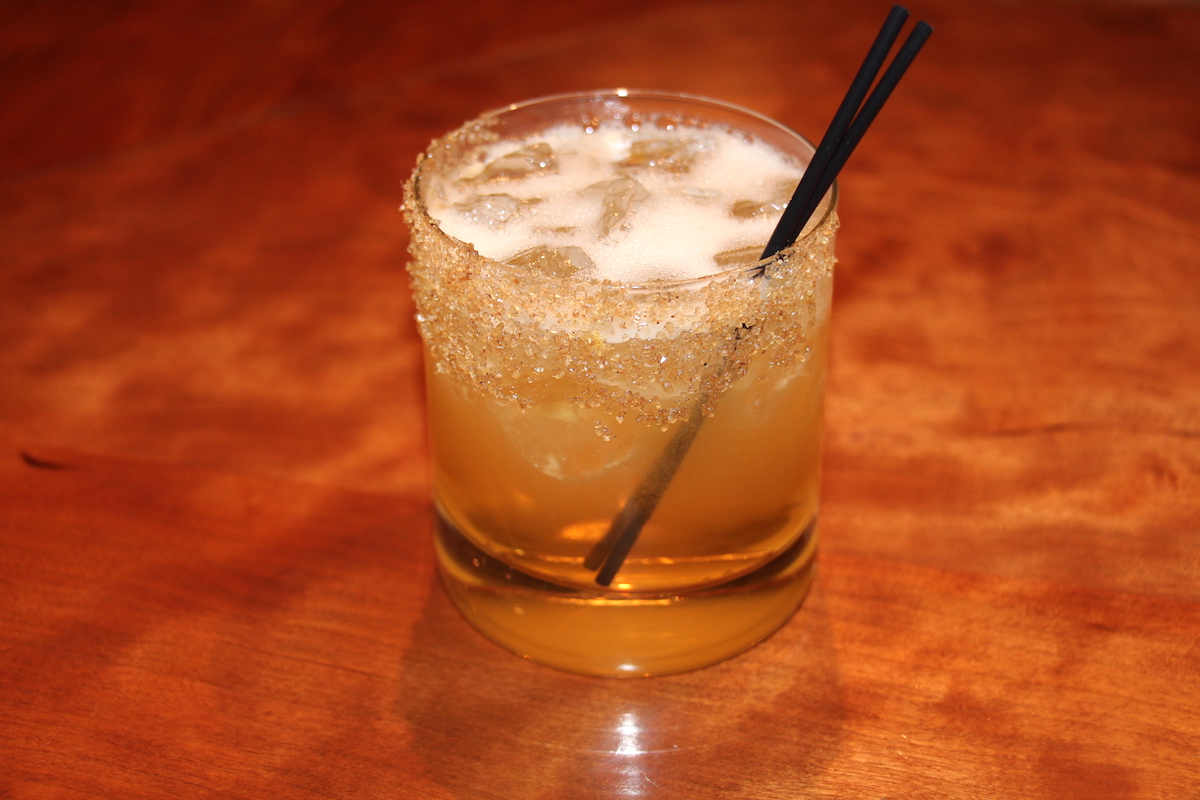 Light Storm at Baba, Arlington, Virginia
Dark 'n' Stormy fans will fall hard for this spicy tipple. A highball glass boasts a potent potable forged from ginger-infused dark rum and dry apple cider. It's coronated with preserved lemon and candied ginger. Make a reservation at Baba.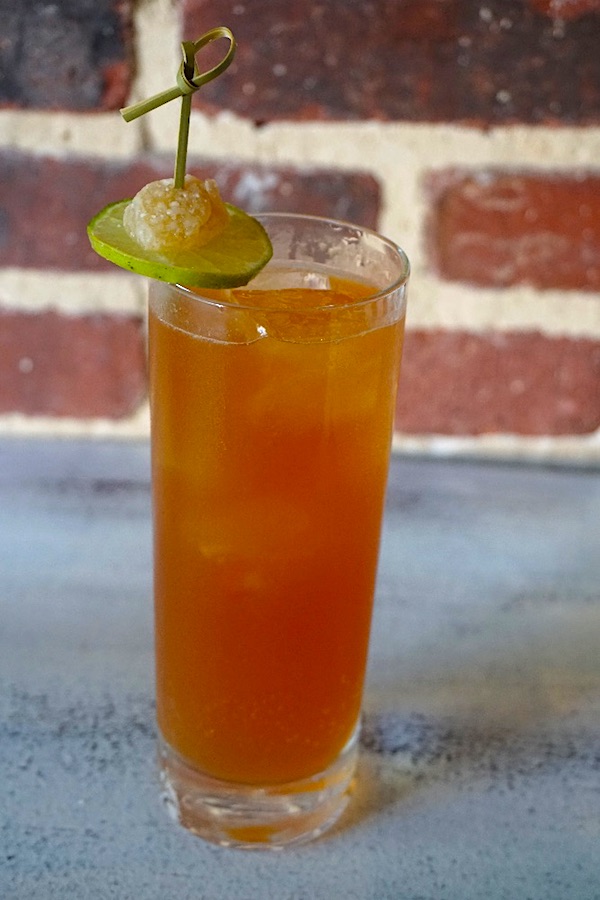 Are you celebrating fall with cider cocktails? Let us know where you're ordering them here or over  on Facebook, G+, Instagram, Pinterest, or Twitter. And, remember to snap + share your #dishpics with us on Instagram for a chance to win in our weekly giveaway.
Nevin Martell is a Washington, D.C.-based food and travel writer and the author of several books, including Freak Show Without A Tent: Swimming with Piranhas, Getting Stoned in Fiji and Other Family Vacations. Find him on Twitter @nevinmartell and Instagram @nevinmartell.