Chefs work notoriously long hours, so it's important they sometimes leave the burners behind so they don't burn out. We chatted with 10 chefs about where they like to go in the winter months – and what they like to do and eat once their well-deserved vacation begins.
Kyle Bailey of The Salt Line, Washington, D.C.
"Every year, my wife, Tiffany, and I take the first two weeks of January and go on a food vacation. Last year we visited her parents in Maui; this year we went to Thailand. We decided on Thailand since neither of us had been there and we're both big fans of the cuisine. We stayed in Bangkok, Pai, Chiang Mai, and Chiang Rai. We had something big planned every day, as there were plenty of tours and animal sanctuaries. We spent one day with elephants and another with tigers, which was something I never thought I'd get to do. We made sure to spend a few days walking around exploring each place we stayed so we could take in the sights. We stumbled upon a couple of out-of-the-way food markets that really blew our minds. We didn't cook on this trip since there were so many options with all of the food stands in the different cities. We ended up eating around four or five meals a day, trying to get in as much authentic Thai food as we could." Make a reservation at The Salt Line.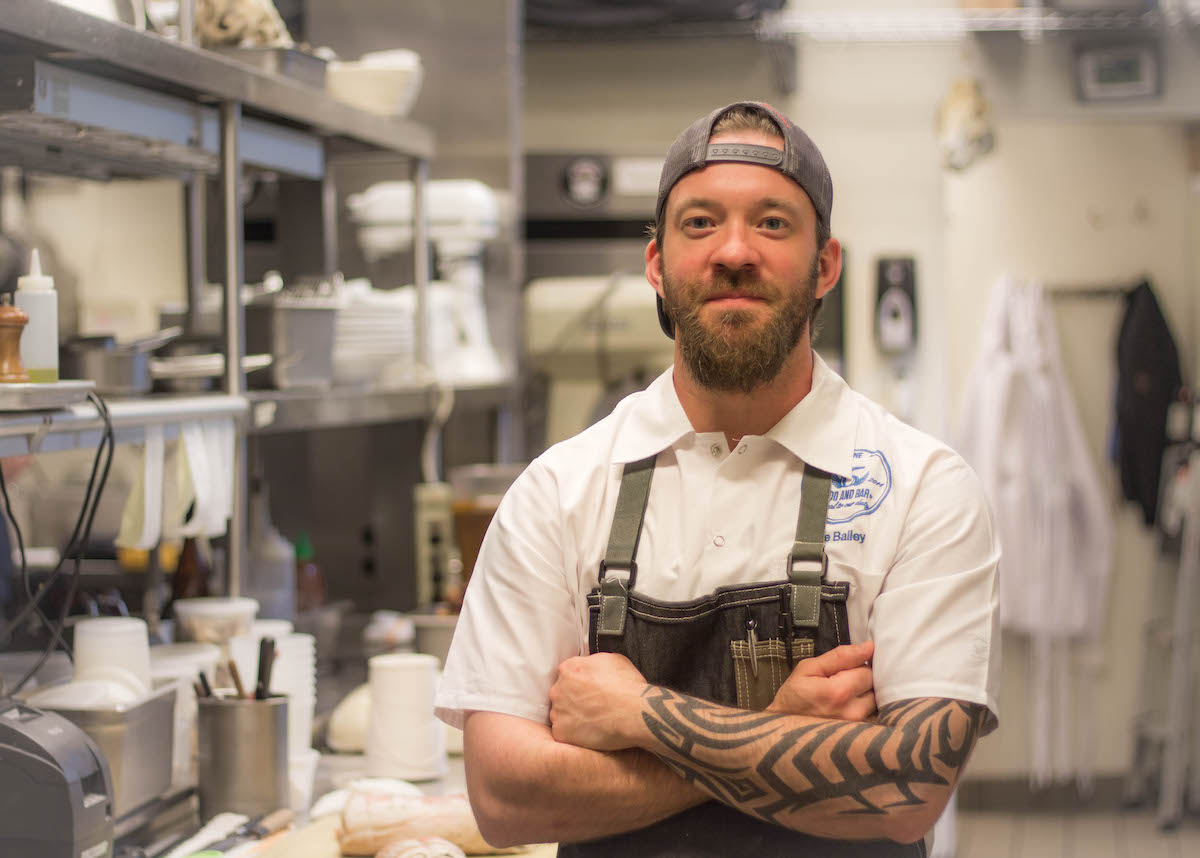 Sergio Rivera of ETARU Hallandale, Hallandale Beach, Florida
"Whenever I have a chance during winter I love to go back home to Puerto Rico to visit my family. I prefer to get away from the city by going camping in the Carite Forest. On my way to the campground, we always go thru Guavate and we stop at a lechonera to get spit-roasted pork and morcilla (blood sausage) with rice and pigeon peas." Make a reservation at ETARU Hallandale.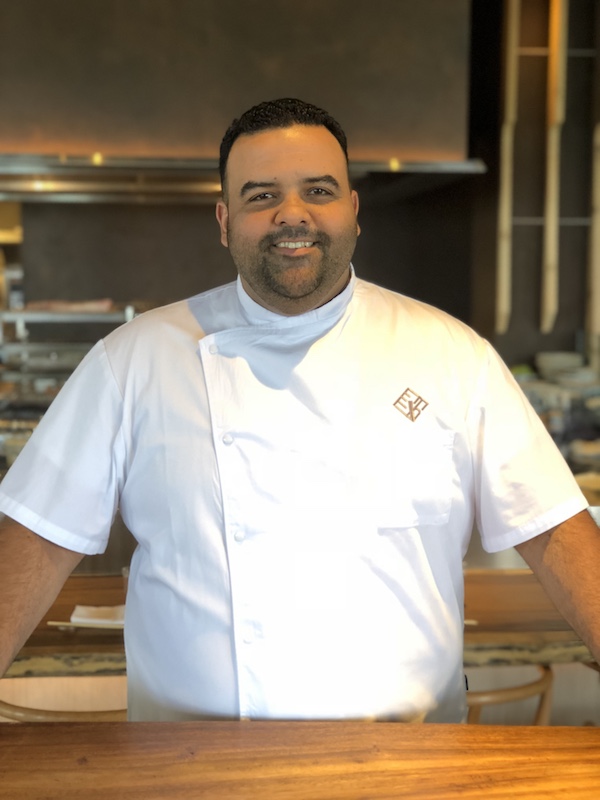 Adrienne Guttieri of Trademark, New York, New York
"Friends of mine have a house up in Tannersville, Pennsylvania. My girlfriends and I have been friends since pre-school, but we rarely get the time to see each other with the busy lives we all lead. Nonetheless, we try our best to get together. Who doesn't love a weekend filled with hot tubs, fire pits, a ton of what we like to call 'good years' (great red wine)? Plus, Camelback Mountain resort is only 10 minutes away. As far as the food goes, Tannersville has a couple of hidden gems, but we usually like to come prepared and cook for ourselves. I always hit Fleisher's on the Upper East Side for a couple of steaks and whole chickens, which we cook out on the outside grill. And we always bring the essentials to snack on: crudité, duck fat onion dip, and a great selection of meats and cheeses from Di Palo's Fine Foods and Murray's Cheese." Make a reservation at Trademark.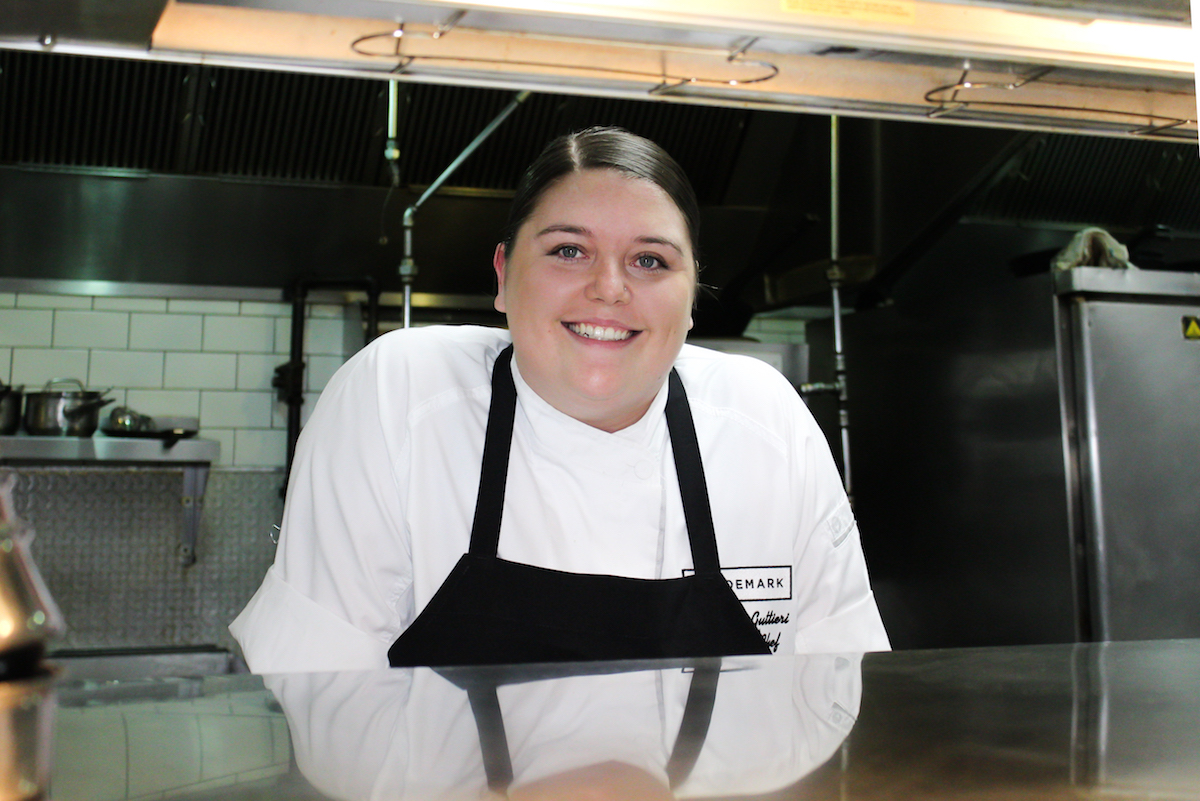 Brad Day of Tullibee, Minneapolis, Minnesota
"After relocating my family from New York to Minnesota, I have found there is no better winter getaway location than right here in our great state.  I enjoy taking my family on mini-vacations to explore ice castles, sledding, and the many lakes for outdoor activities, while I personally appreciate the solitude of ice fishing." Make a reservation at Tullibee.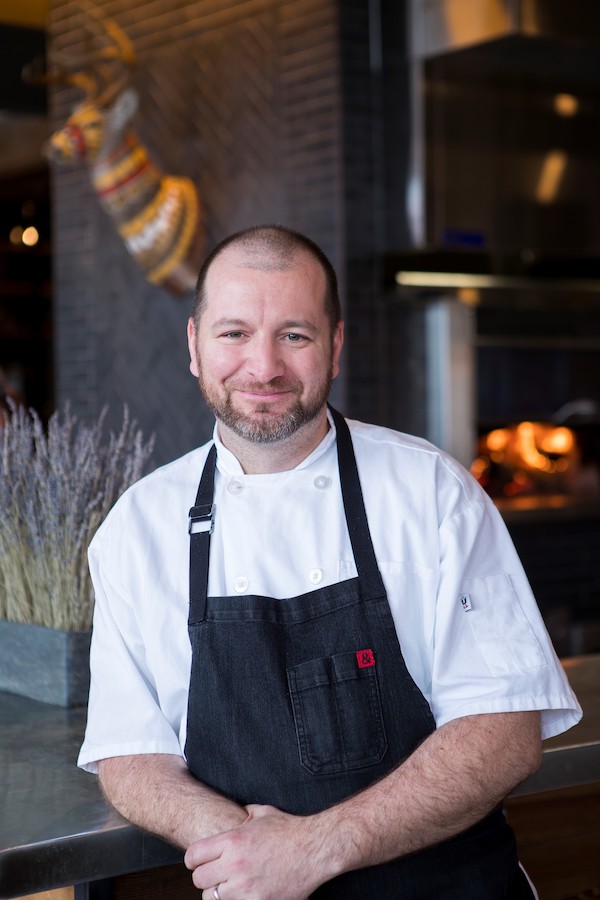 Juan Manuel Barrientos of El Cielo, Miami, Florida
"My wife, our six-month-old baby, Azul, and I do an annual family Christmas gathering on the Colombian island of San Andres. We love the crystal clear water and pure white sands. It's the perfect setting for my family because we love water sports, especially diving. But the most important factor in our love for the island is its tranquility. My entire family is in the restaurant business, so it's the perfect setting to disconnect from the everyday life stressors. While there, we usually keep a balance between cooking and enjoying traditional dishes at the local restaurants, which have fabulous seafood." Make a reservation at El Cielo.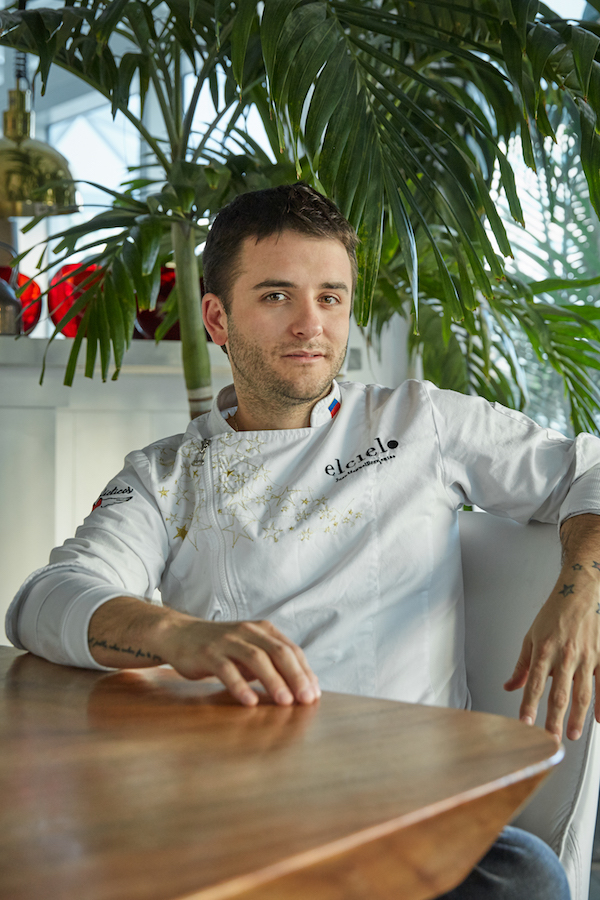 Jennifer Salhoff of aMuse, Philadelphia, Pennsylvania
"The mountains around Burlington, Vermont, are a great place to get away in the winter. I usually go to Mad River Distillers while I'm there because they have great charcuterie and cheese boards. Plus, they always have something new brewing that pairs well with the food. If I am looking for a great cocktail, a visit to the Bar Hill Gin distillery is in order." Make a reservation at aMuse.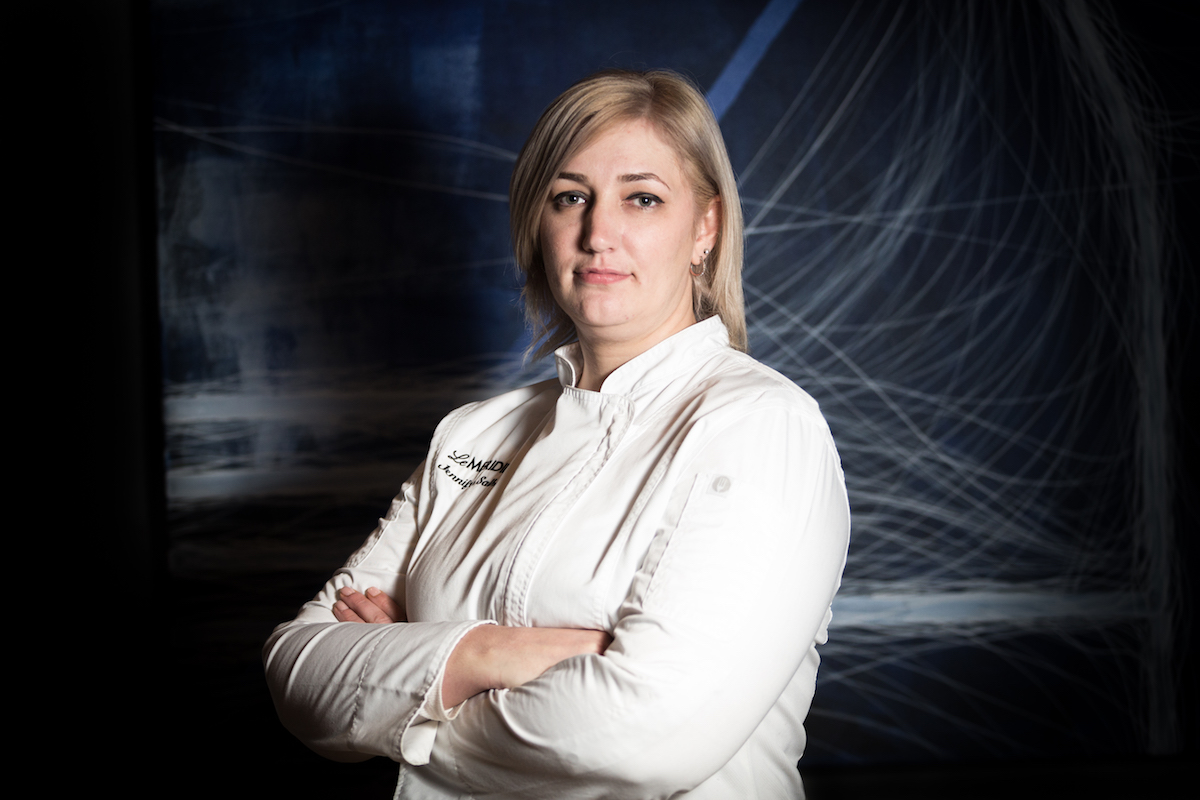 Anthony Genovese of The Wild Son, New York, New York
"Colorado is my favorite place to go during the winter. I grew up taking family ski trips to the mountains out west, where I fell in love with the amazing conditions and beautiful scenery. There is nothing better than bunking up in a cabin where it's quiet and without all the distractions of the city. Most of the day is spent on the mountains, exploring backcountry and finding new trails, but we always make time to eat together. I like to go shop at the markets in the village and make simple, but nutrient-rich, meals that help us recover, so we can hit the trails again the next day." Make a reservation at The Wild Son.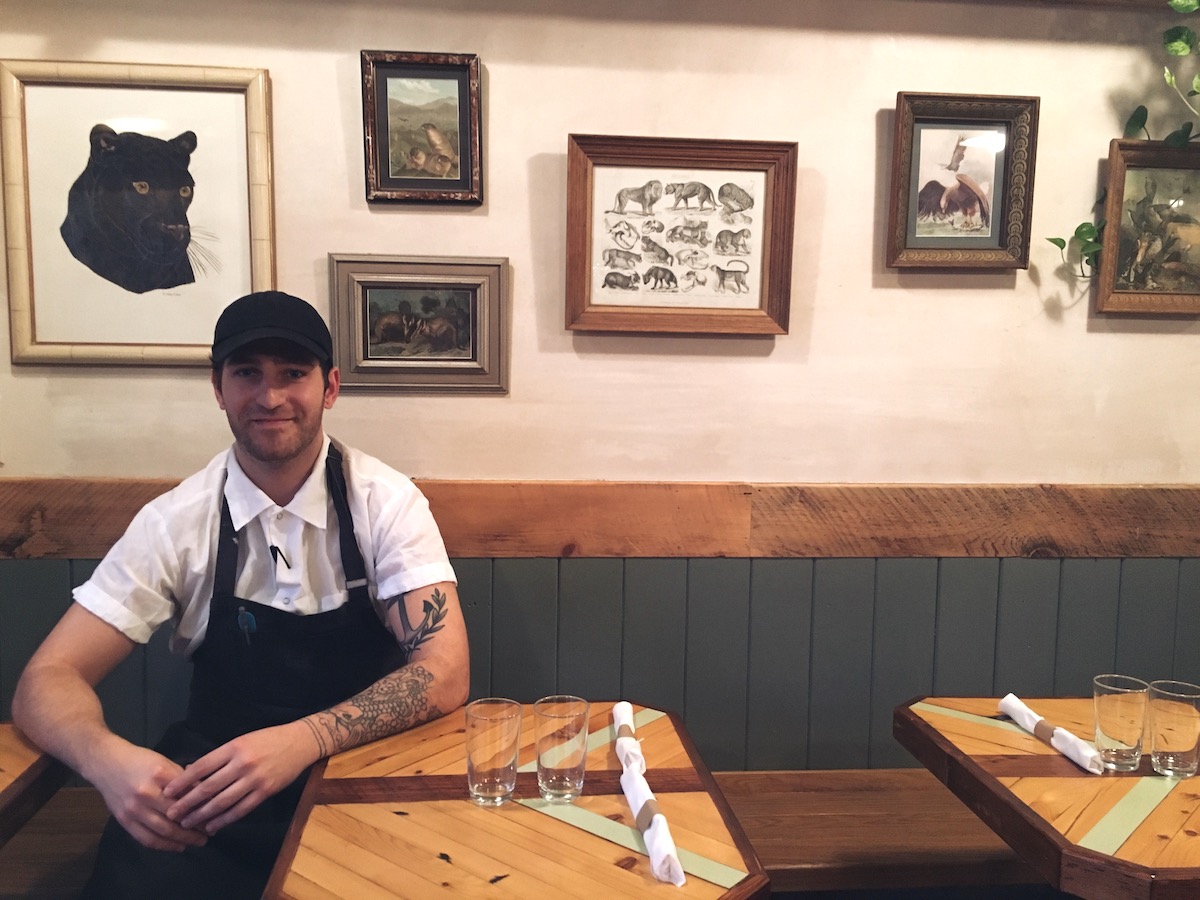 Vasiliki Vourliotaki of Ousia, New York, New York
"My favorite place to be during the winter months is Pilio, Greece because it has snowy mountains, the ocean, rivers, and beautiful forests. It's a paradise for chefs who want to explore the region's authentic cuisine. Every time I'm there, I always order the spetsofai, a spicy Greek dish made with sausages, peppers, and tomatoes. The area is also known for its spoon sweets, pies, rabbit stifado (stew), and much more. The best place to visit is Tsagarada, a small village where you eat with locals by the fireplace." Make a reservation at Ousia.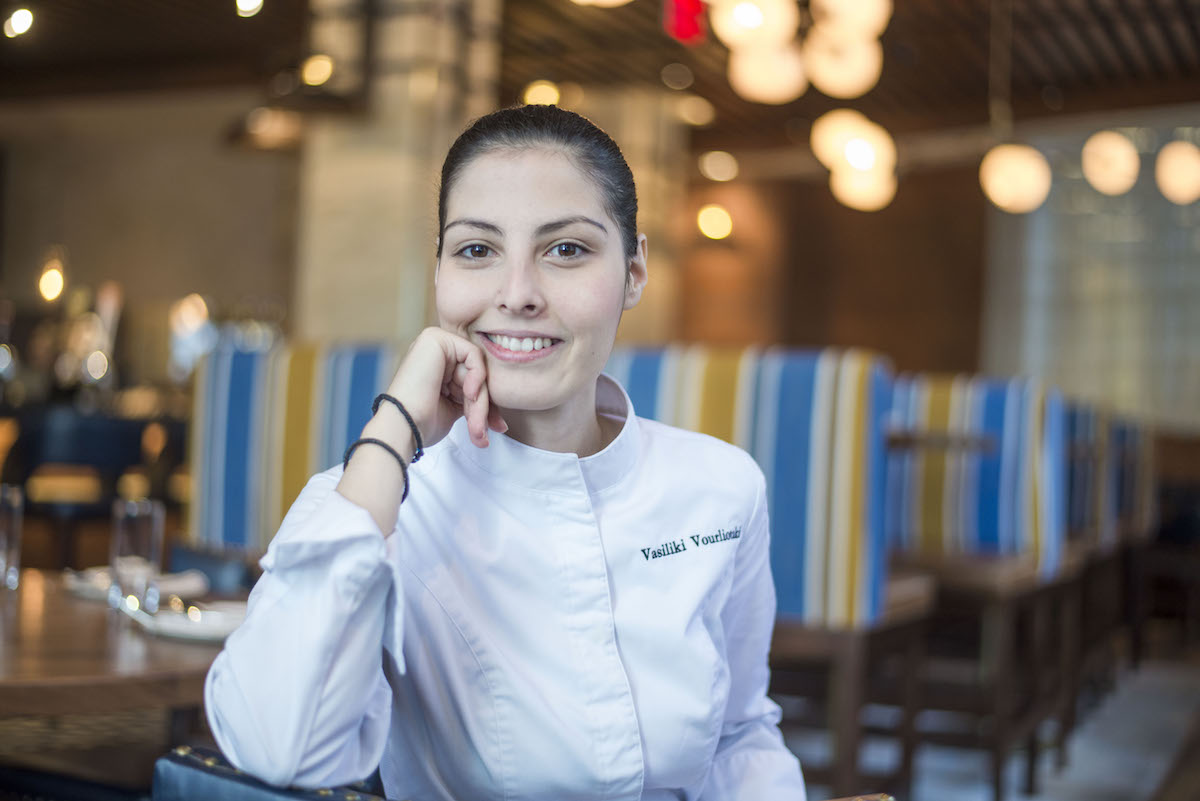 Nicholas Tang of DBGB DC, Washington, D.C.
"I love to go to Palm Beach during winter to escape the cold and enjoy the sun and the beach. The weather reminds me fondly of Singapore, my home. I find sitting on the beach, watching and listening to the waves, is very relaxing. Another plus: it's only a couple of hours away." Make a reservation at DBGB DC.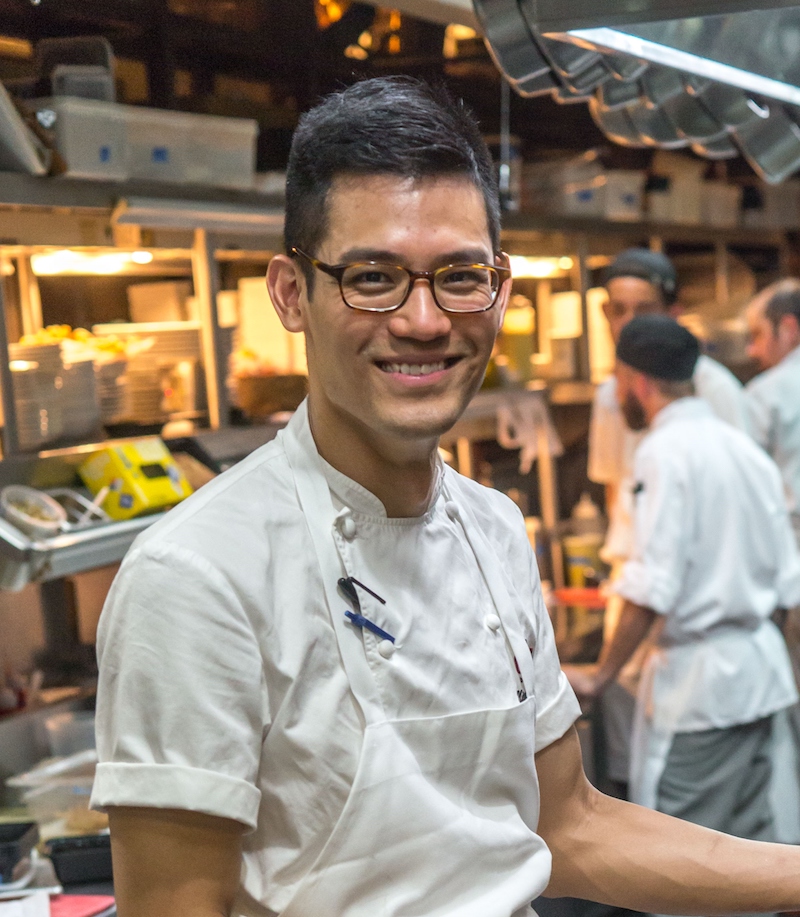 Emily Ferrari of Maritana Grille, St. Pete Beach, Florida
"I love to go back to Atlanta, where I grew up. The High Museum of Art always has some amazing exhibits. When you get outside of downtown and go to some of the surrounding historic sites, like Roswell, you get this small-town charm. I love to wander inside the little mom-and-pop shops. Even in the winter, it's so green that you can visit the city's parks and hiking trails. Plus, Atlanta has some great food. There isn't a better burger then the Vortex (I prefer the one in Little Five Points to their other location). When you're looking for something more upscale, Rathbun's on Krog Street is top notch. The last time I was there, I had the most amazing duck breast." Make a reservation at Maritana Grille.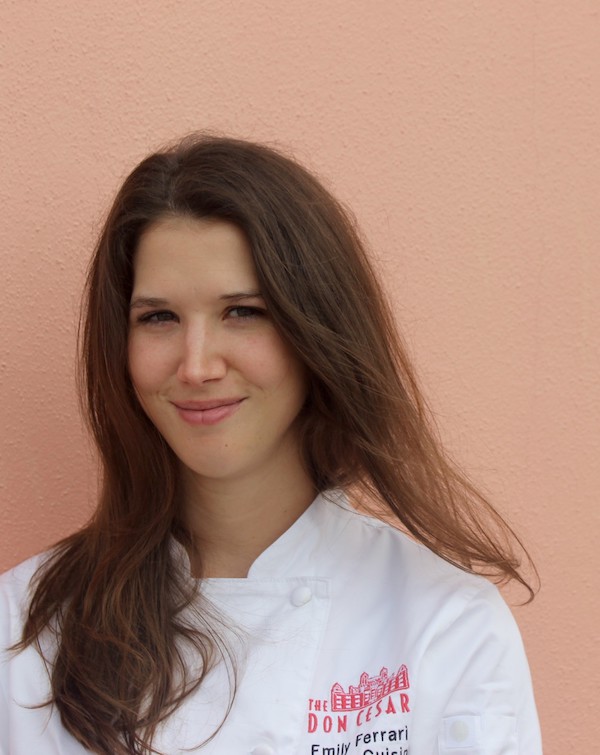 What are your winter vacation traditions? Tell us about them here or over on Facebook, G+, Instagram, Pinterest, or Twitter. And, remember to snap + share your #dishpics with us on Instagram for a chance to win in our weekly giveaway.
Nevin Martell is a Washington, D.C.-based food and travel writer and the author of several books, including Freak Show Without A Tent: Swimming with Piranhas, Getting Stoned in Fiji and Other Family Vacations. Find him on Twitter @nevinmartell and Instagram @nevinmartell.
Photo credits: Sophia Pav (Vasiliki Vourliotaki); Paul Wagtouicz (Nicholas Tang); Long Shot Hospitality (Kyle Bailey).