Much has been made about nose-to-tail dining—where no part of the animal goes wasted—but what about going fin to fork? Seafood chefs are getting in on the action, serving up creative cuts in unique ways, with meaty cheeks and collars finally getting the face time they deserve. Check out these restaurants for seafood lovers. Not near any of these spots? We can help you find the right restaurant for a perfect meal on OpenTable.com.
Water Grill, San Diego, California
Halibut reins supreme at the Water Grill, where diners can find the fish whole-roasted, savor pan-roasted cheeks, tempura-fried cheek salad, a marinated halibut collar, or a whole-roasted tail. Cooked with scales and all, colorful plating includes a roasted-tomato salsa, pickled mangoes, and soft corn tortillas to pick apart each morsel for the ultimate taco setup. (The same dishes are also served at the Dallas, Texas, and Los Angeles, Santa Monica, and Costa Mesa, California locations.) Make a reservation at Water Grill.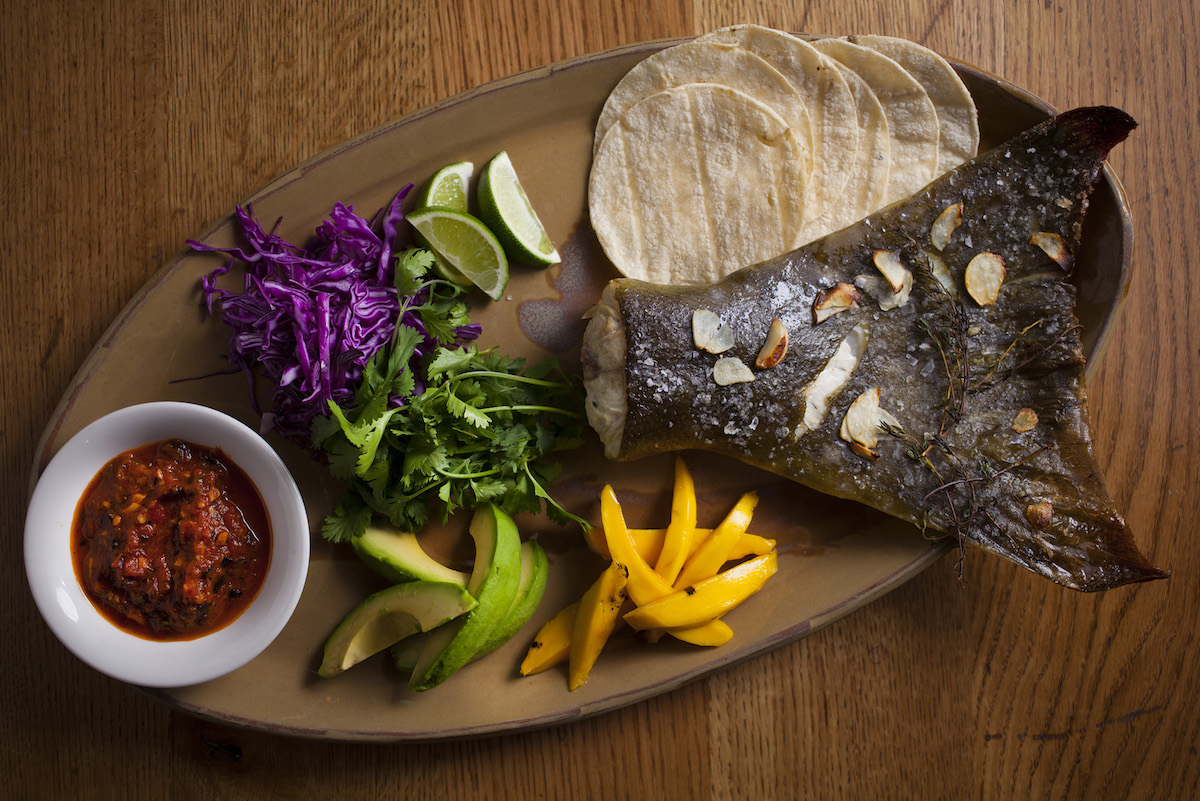 Virtu Honest Craft, Scottsdale, Arizona
Scottsdale may be a bit far from an ocean, but the sea is always on chef Gio Osso's mind. At Honest Craft, Mediterranean roots and global travels inspire dishes like halibut collar with a homemade squid ink linguini frittata and sambuca butter. The intimate 30-seat dining room—or dimly light patio—is the perfect place to enjoy hearty eats or heart-to-heart conversation. Make a reservation at Virtu Honest Craft.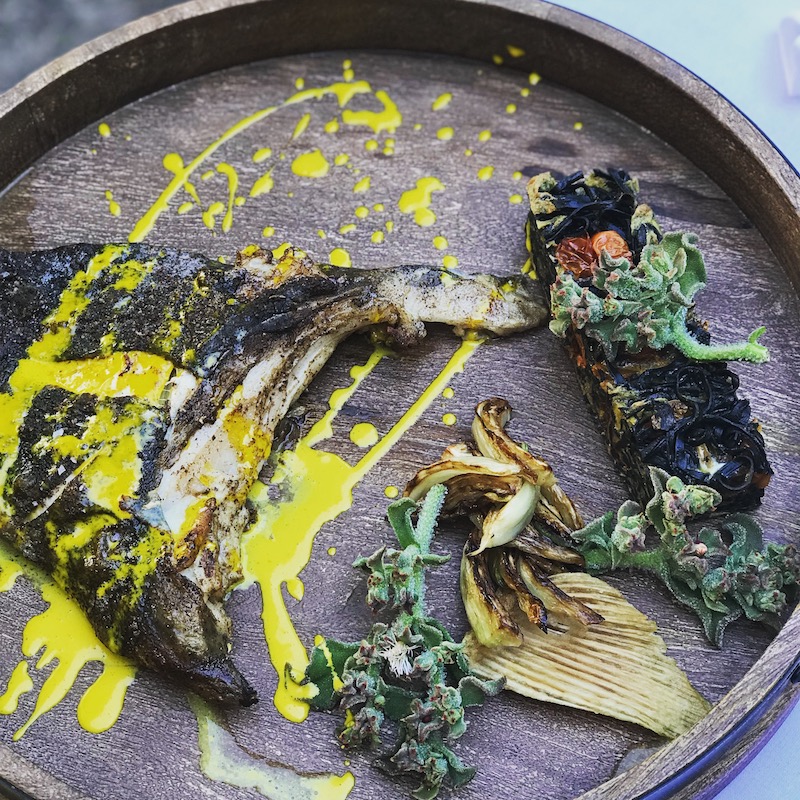 Stiltsville Fish Bar, Miami, Florida
Fish can apparently fly at Stiltsville, where chefs Jeff McInnis and Janine Booth have cooked up Buffalo fish wings—baskets of fish wings with chili lime, hot sauce, and celery hearts. The "wings" are made with the collars and tails of the fish, then battered, fried crispy, and tossed in buffalo sauce. Make a reservation at Stiltsville Fish Bar.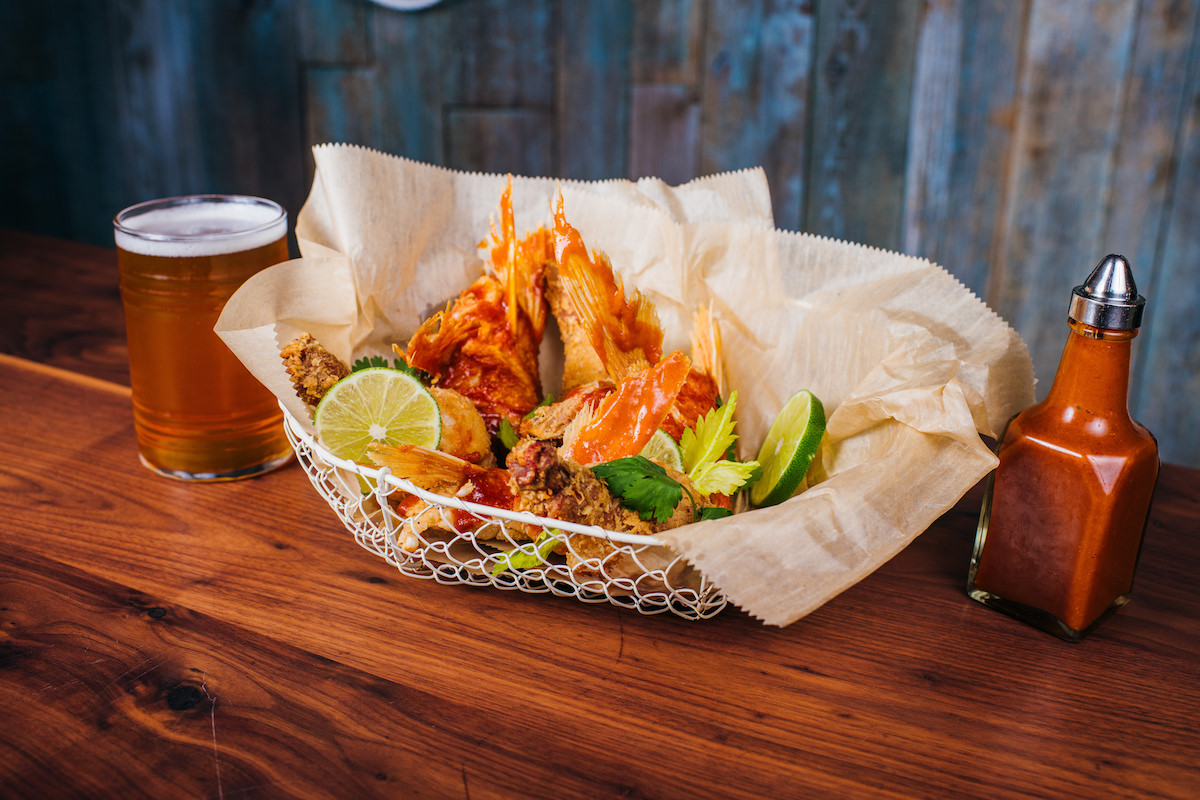 Watershed, Atlanta, Georgia
The fruit of the sea gets a little soul with Southern reimaginings thanks to Watershed chef/owner Matt Marcus. His grilled tuna collar is served with buttermilk, harissa, daikon radish, peaches, and green peanut aioli—a perfect balance of all that is savory, sweet, and spicy. Make a reservation at Watershed.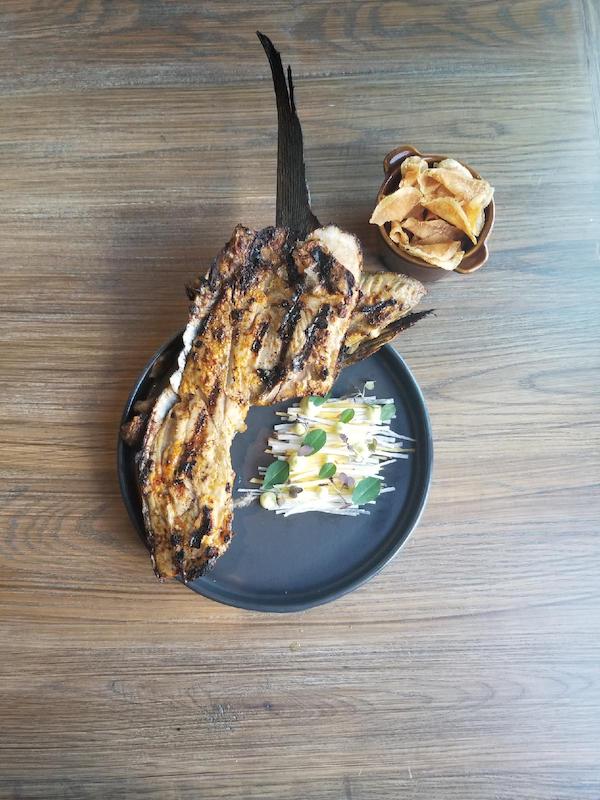 TJ's Seafood Market and Grill, Preston Royal, Dallas, Texas
Everyone's heard of fish tacos — especially in Texas — but at TJ's Seafood Market and Grill, all that's finned gets a more special treatment in the form of a crispy fish collar. It's served with Asian flair thanks to soy, ginger, napa cabbage, and togarashi Japanese spices. Make a reservation at TJ's Seafood Market & Grill.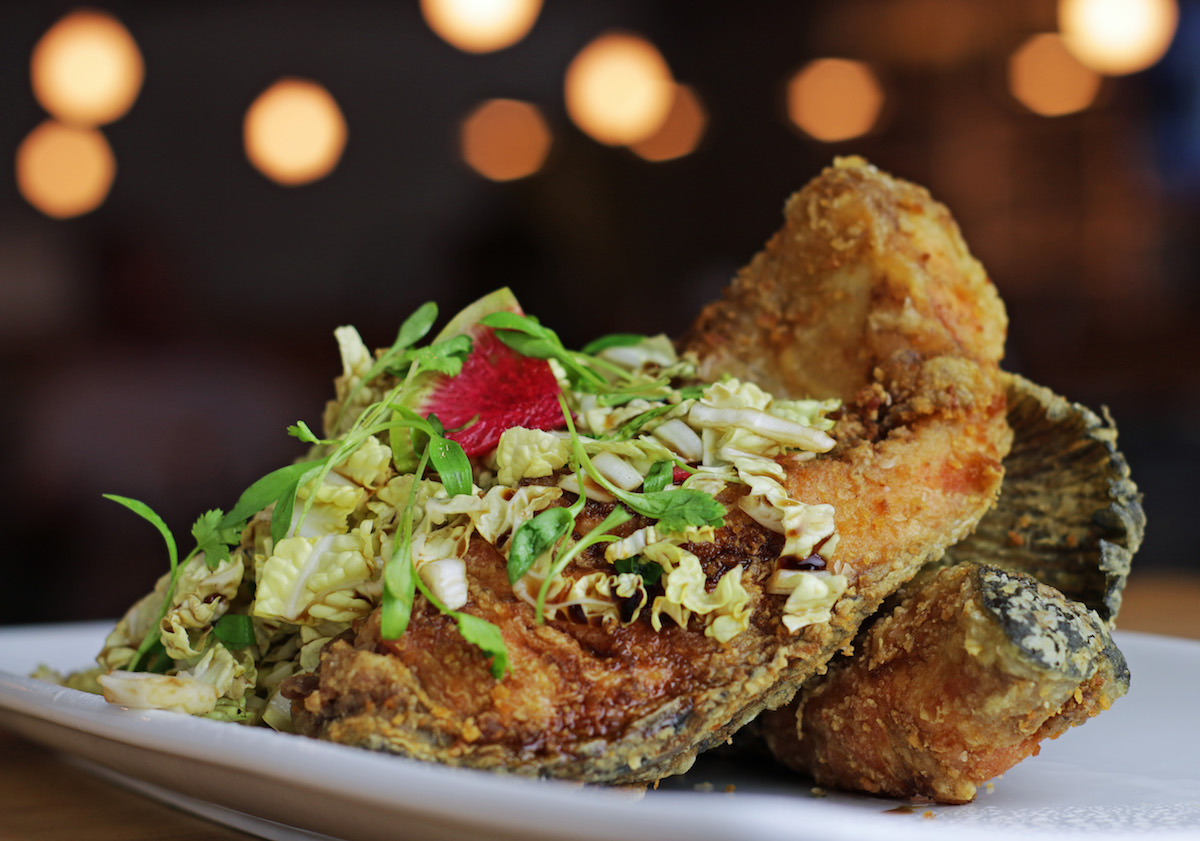 Bistro du Midi, Boston, Massachusetts
There are underutilized parts of fish, and then there are underutilized fish. Mackerel may not have a sexy ring to it, but in seafood-frenzied New England, chefs get creative on the regular. Bistro du Midi's chef Robert Sisca makes crudo an art form daily, but his Boston mackerel escabeche with a salad of corn, fennel, and tomatoes employs the French techniques he learned under Eric Ripert. He says it has a low price point, so it's worth giving something new a try. Make a reservation at Bistro du Midi.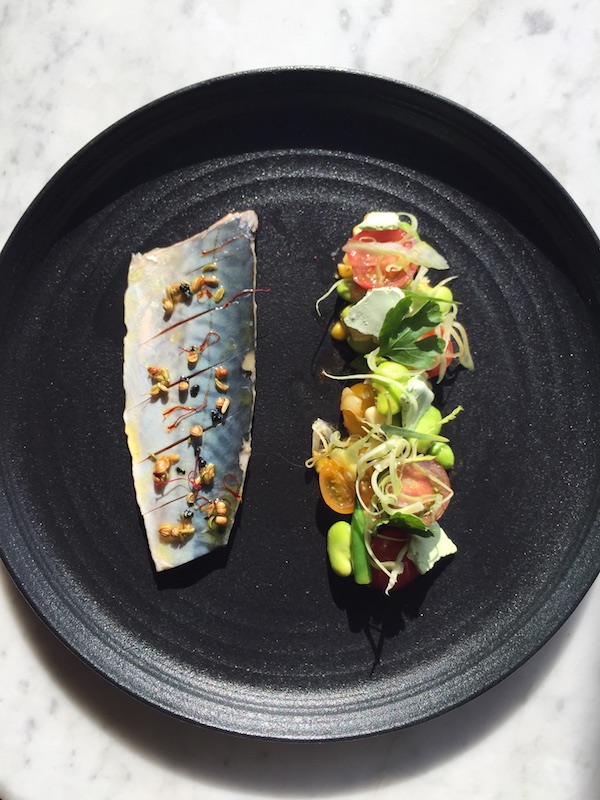 Which restaurants are serving standout corn dishes this season? Let us here or over on Facebook, Instagram, Pinterest, or Twitter. And, remember to snap + share your #dishpics with us on Instagram for a chance to win in our weekly giveaway.
Carley Wade is a travel writer whose experiences eating street food in Japan, English peas in the UK, free-range steak in Argentina, and Brussels sprouts at Estragon tapas in her hometown of Boston have provided unforgettable culinary inspiration. Shout out at carleythornell@gmail.com.
Photo credits: