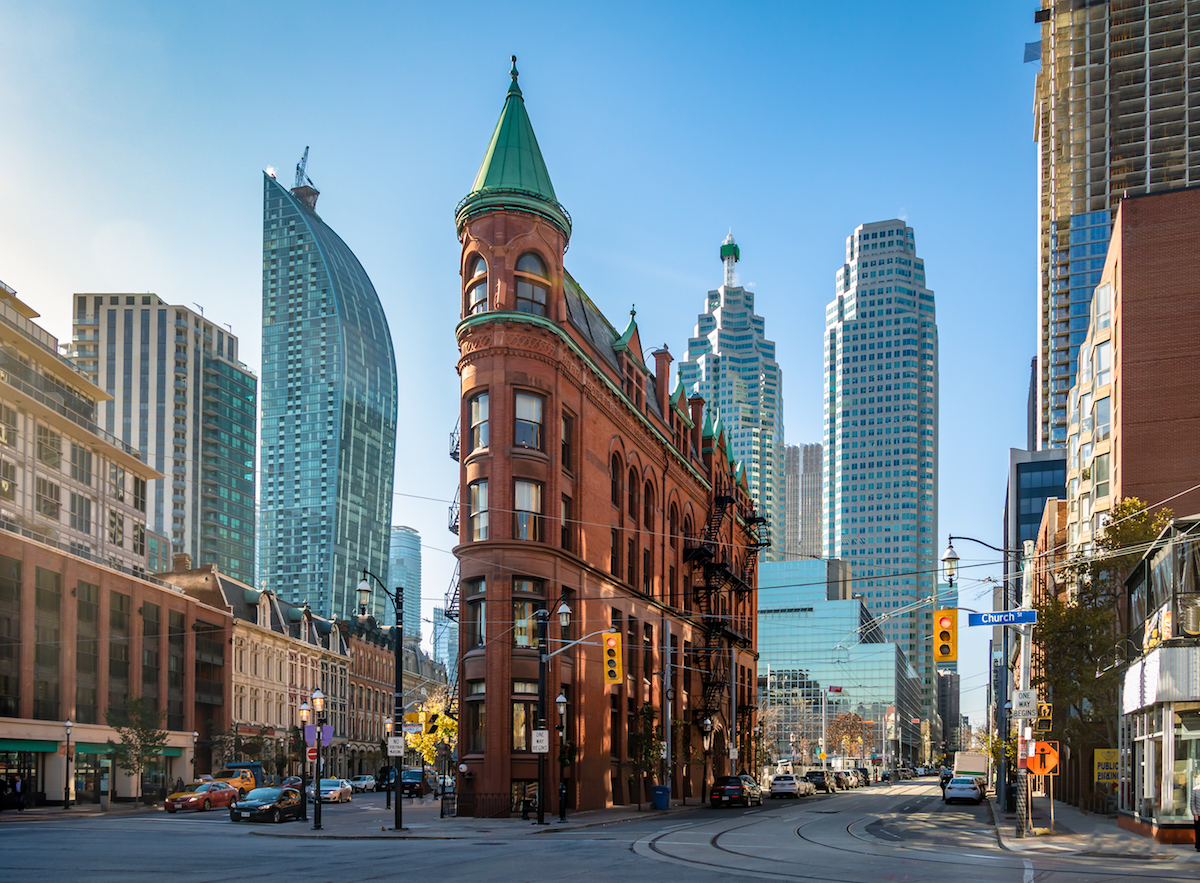 With a population that's more than half non-native, Toronto brings an astounding number of options for cross-cultural dining. From traditional fusion to menus packed with globe-trotting, palate-pleasing plates, Ontario's capital has no shortage of options — along with design chops to tempt the eye. Whether you're day-tripping through the city with your best friend or looking for the perfect spot for a romantic tête-à-tête, we've got you covered. Not near the T.O.? Find a spot that's right for you at one of the more than 48,000 restaurants on OpenTable worldwide.
Diwan at the Aga Khan Museum
The flavors of the Middle East come together in perfect harmony with splendid views inside and out at Diwan, which overlooks Aga Khan Park. The interior features floor-to-ceiling windows and 19th-century hand-carved and hand-painted rich wooden panels from Damascus that are part of the museum's permanent collection. The menu pulls from India, with samosas; Lebanon and its surroundings, featuring labneh cream cheese in the roasted beet salad, with a sumac lime vinaigrette; and even special seasonal dishes inspired by exhibits. Make a reservation at Diwan at the Aga Khan Museum.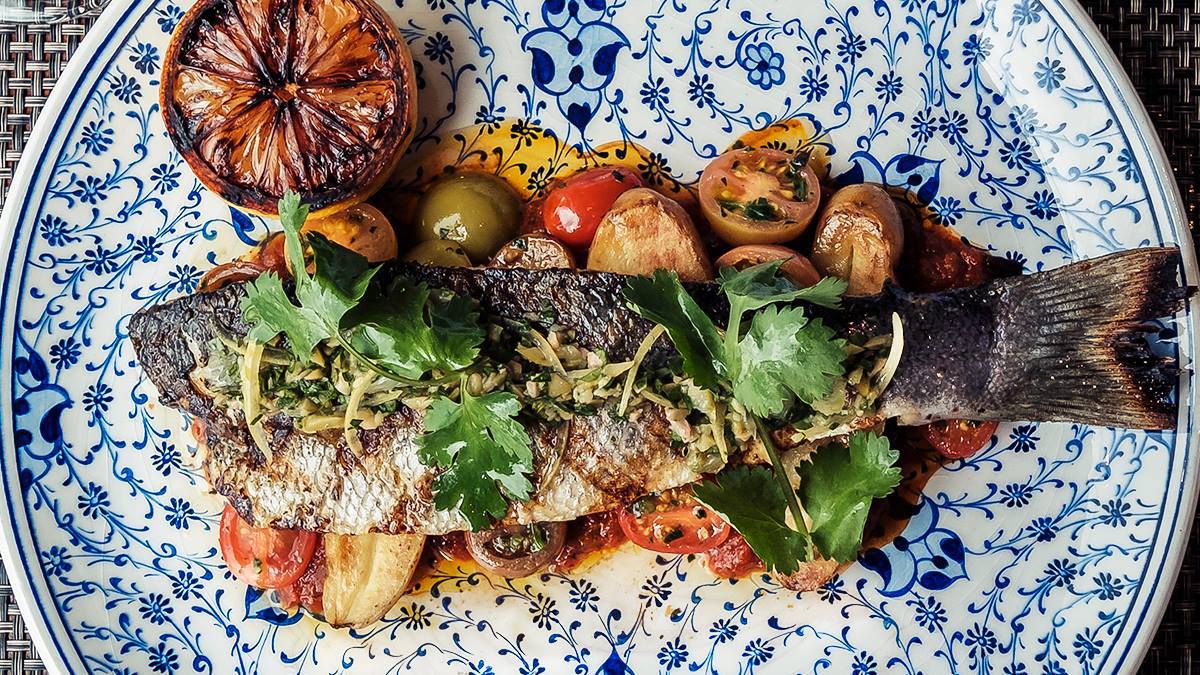 Drake Commissary
No, it's not named for Toronto's most famous rapping son — but it deserves some cred in its own right. Home to one of the city's best brunches, this restaurant bills itself as a "creative culinary hub," which is altogether appropriate given its Junction Triangle location right near the Museum of Contemporary Art. In fact, it's more of a made-from-scratch collaboration, with myriad chefs, bakers, and guests contributing to the eat-in restaurant, grab-and-go concept, and prepared sauces and bakery section. Pull up a seat to admire the modern artwork here, alongside a menu that features smørrebrøds (Dutch open-faced sandwiches) like delicata squash and farmer's cheese; kimchi hash with mustard greens and sourdough aioli; and warm and fluffy scones. Make a reservation at Drake Commissary.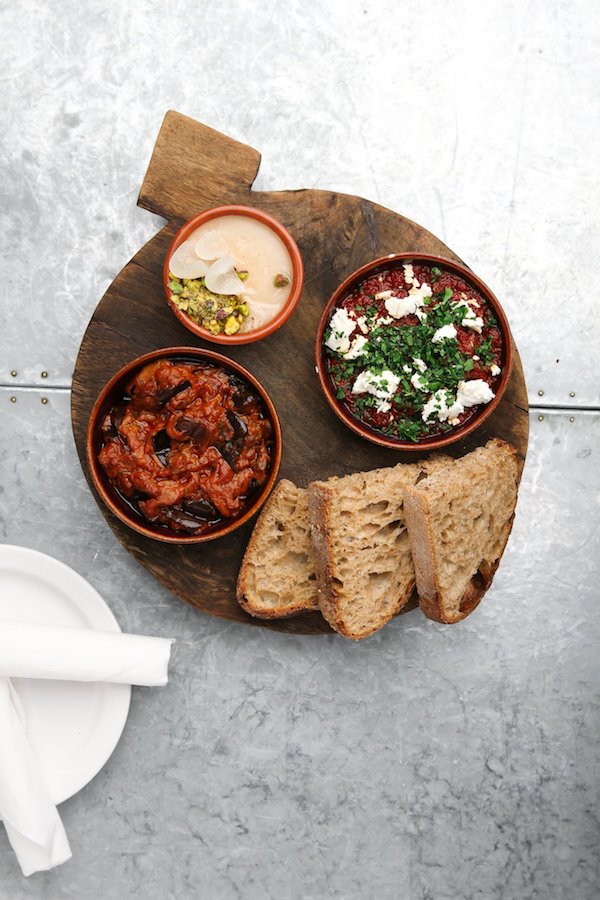 AGO Bistro
How could the fare not be inspired in a space designed by Frank Gehry? More than any ol' gallery cafe, AGO Bistro takes it to a whole new level, with modern Danish furnishings and bright tabletops with Douglas fir accents. The Big Lonely Spruce cocktail takes the outdoor vibe and runs with it with gin, pinot grigio, and spruce tincture. Don't miss the Cinq-à-Sept happy hour menu, with charcuterie, truffle fries, and crispy cod cakes. Make a reservation at AGO Bistro.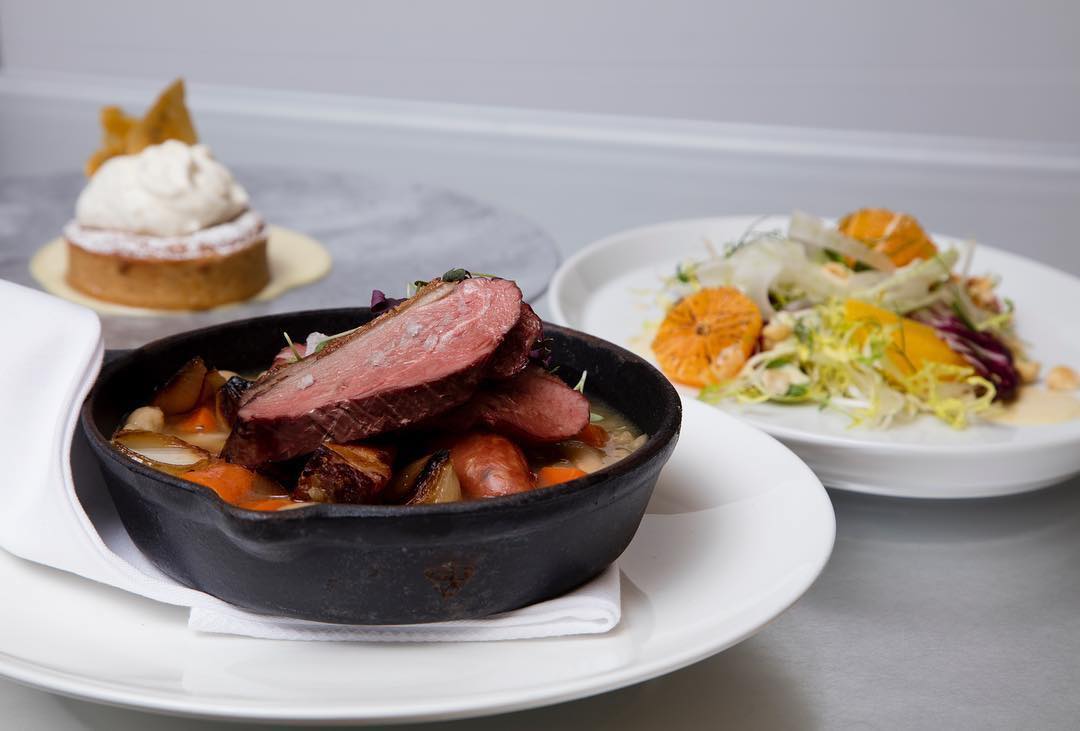 El Catrin
The mezcal menu isn't the only thing bringing the heat northward — executive chef Olivier Le Calvez comes straight from Mexico City with a resume that spans the globe (he's half-French and studied with Paul Bocuse). His specialties include tacos Pastore, the pineapple and pork treats that cross Middle Eastern shawarma with guajillo-rubbed grilled pork served by street vendors in Mexico as one of the original fusion foods. It's all set against the backdrop of eye-popping mural best enjoyed with a selection from the impressive tequila menu. The installation sets the scene of the lively 350-person interior — it took 100 days to paint its massive sombreros and sugar skulls. Make a reservation at El Catrin.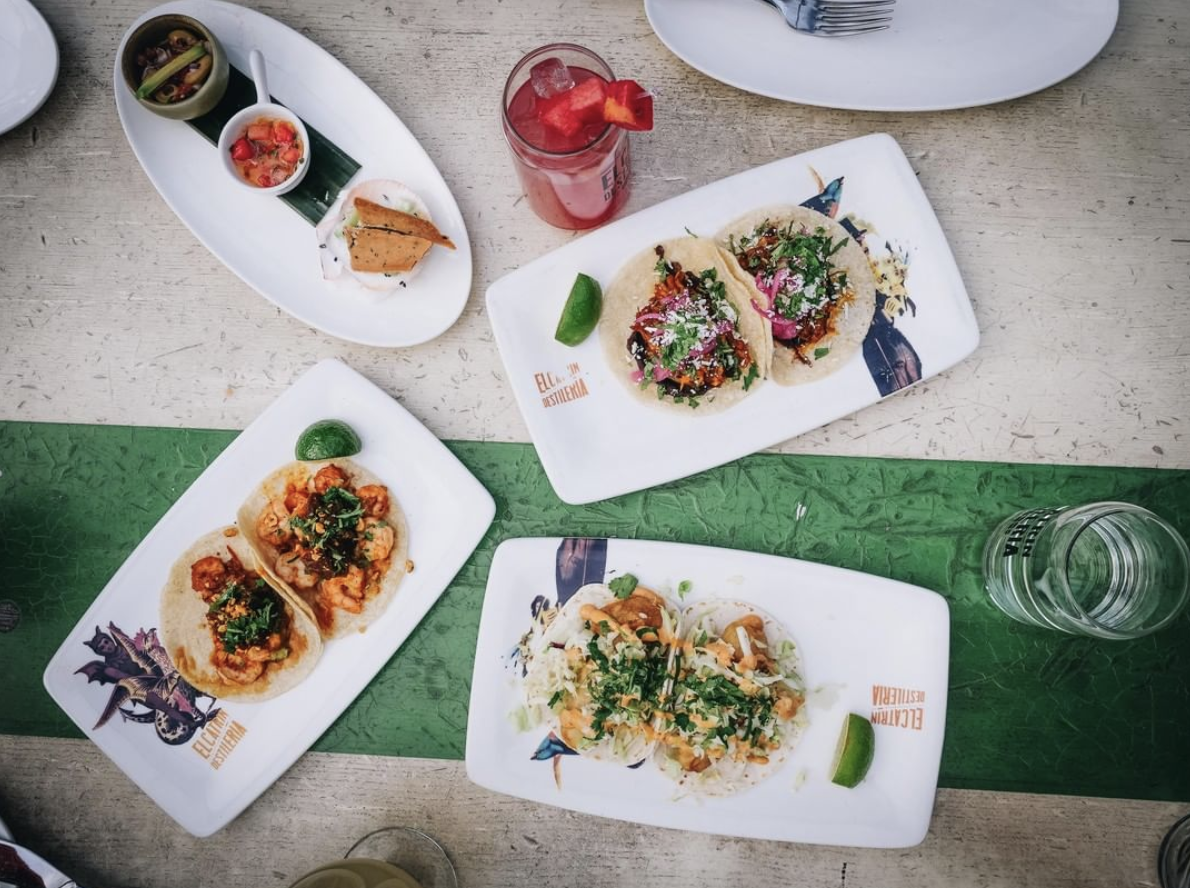 Maxx's Kitchen
Who says Convention Center dining has to be a snooze? This newcomer at the sleek, brand-new Library Collection Hotel X just across the street has amazing views of Lake Ontario with a spacious wraparound patio. Winters get a warm-up with a fireplace and open-concept kitchen. Local (think Ontario braised-beef short rib flatbread) meets international, with a slew of dishes inspired by Italian cuisine (Nonna's sauce on Italian-style veal); homemade falafel; and Asian-style seared sea bream with edamame, bok choy, and shiitake mushrooms. Make a reservation at Maxx's Kitchen.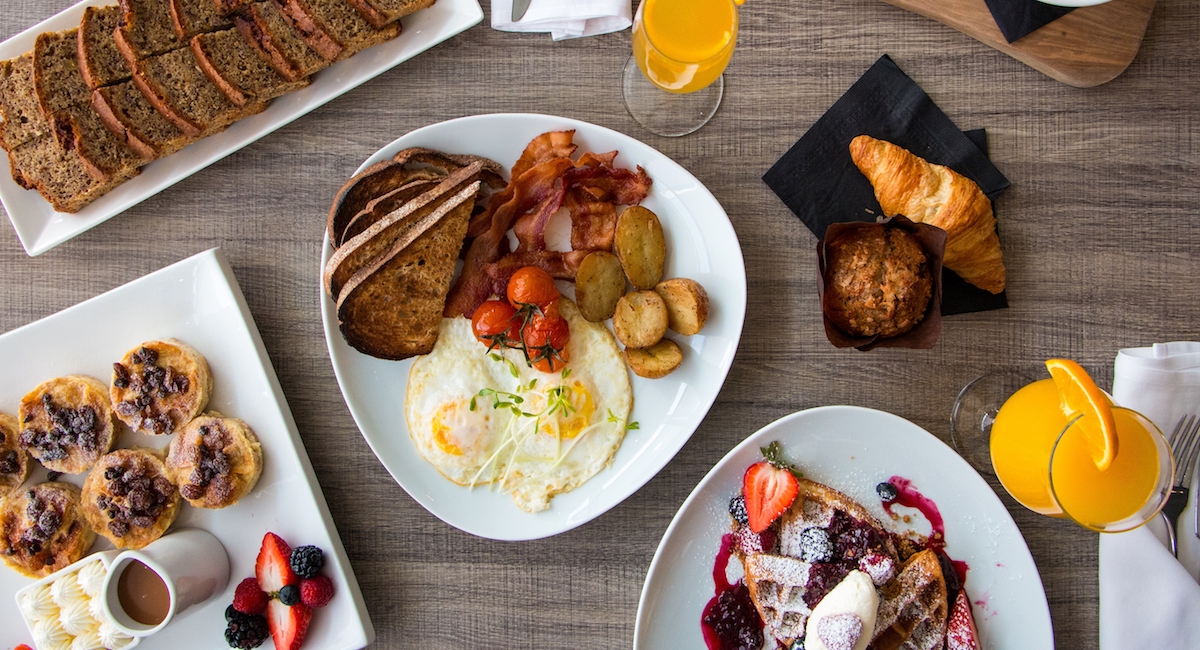 Mamakas Taverna
Classic Greek cooking meets contemporary flair at Mamakas, where 85 seats transport diners back to the Old Country, thanks to owner Thanos Tripi's intimate white-brick dining room and Aegean-blue accents. Whether it's by land for savory paithakia lamb chops, by sea for signature psari whole-grilled fish of the day, or with local flair like Saskatoon berries alongside cheese saganaki, there's a romantic vibe to this Ossington Ave. charmer, with the bar seating and open-grill concept near the door that chases away any winter chills. Make a reservation at Mamakas Taverna.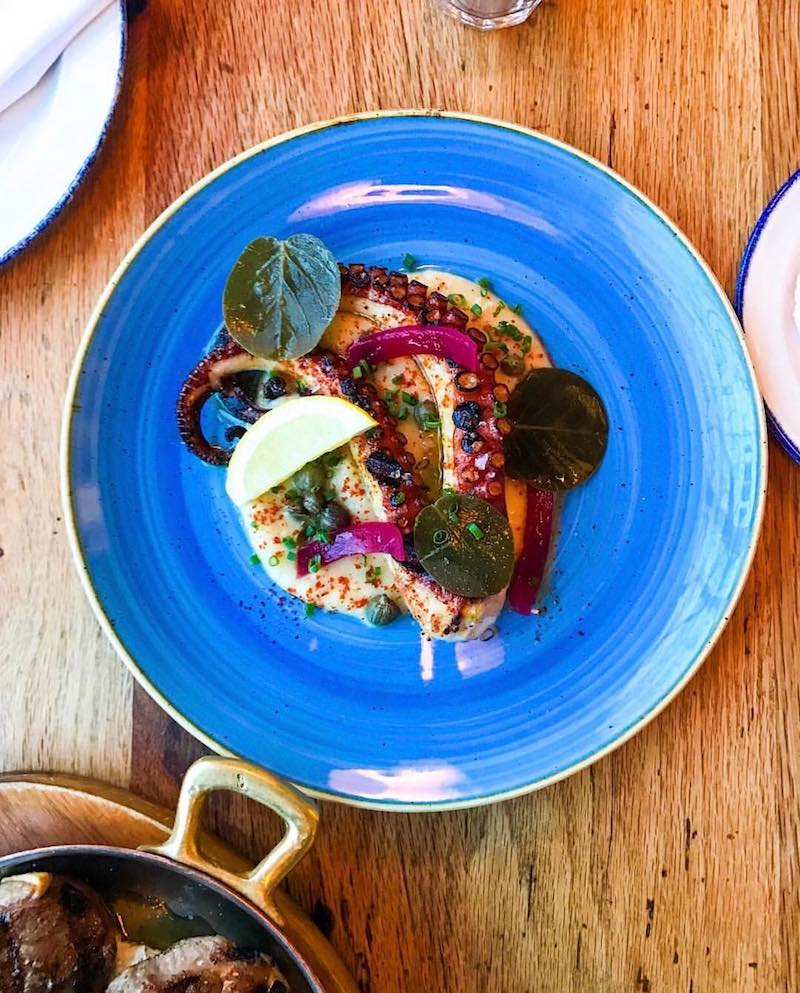 Canis
Given the name, it would be easy to confuse Canis with Toronto's wildly popular "green" cafes, but this restaurant puts the "Can"-do spirit into a tasting menu that's all all-things Canada. Welcoming wood interiors match what chef Jeff Kang and general manager Adam Ashukian call the "inspired simplicity" of a seven-course tasting menu that differs based on season, but diner-favorite mainstays include the chicken liver parfait and buttermilk, along with the grape and white chocolate dessert. Make a reservation at Canis.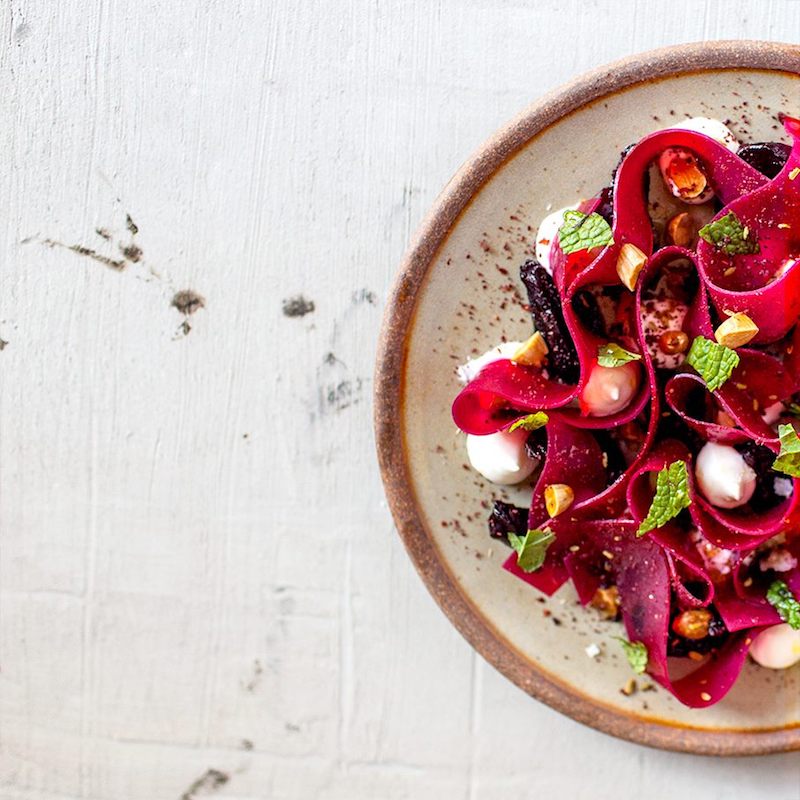 Grey Gardens
In a city filled with diverse neighborhoods, perhaps none stands out more than Kensington Market. While this neighborhood gem has nothing to do with the movie of the same name about wealthy socialites, there's plenty of opportunities to socialize at Grey Gardens' well-stocked wine bar and convivial, communal atmosphere. The menu spans the globe, skewing altogether Indian (tandoori-cooked lobster with Brussels and lemon); German (duck served with sauerkraut); and Italian (cavatelli with white truffles and chicken skin). Make a reservation at Grey Gardens.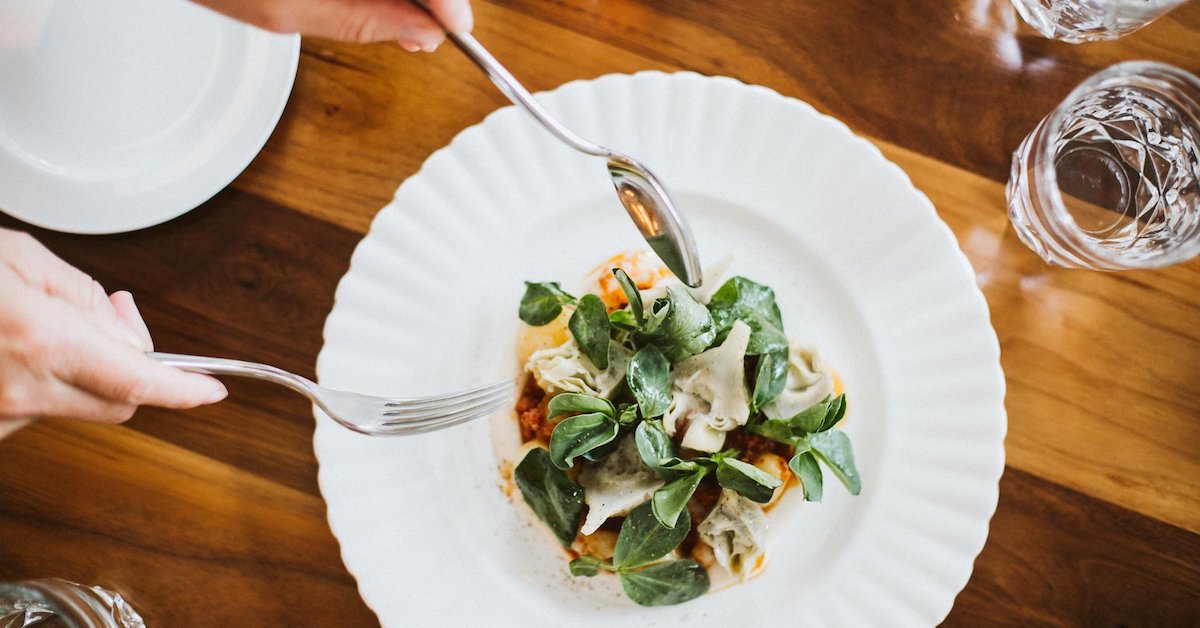 Stratus
Okay, let's face it, Toronto's downright frigid about half the year, so the PATH series of underground tunnels are a lifesaver. But that doesn't mean you have to skimp on a good view — or that you necessarily need to head to the CN Tower, either. At Stratus, in TD South Tower, an elevator ride 36 floors up delivers you to Stratus and its upscale comfort foods like a local peameal-bacon graced burger, lamb meatloaf with pomegranate sauce, and crisp-skinned British Columbia salmon. Make a reservation at Stratus.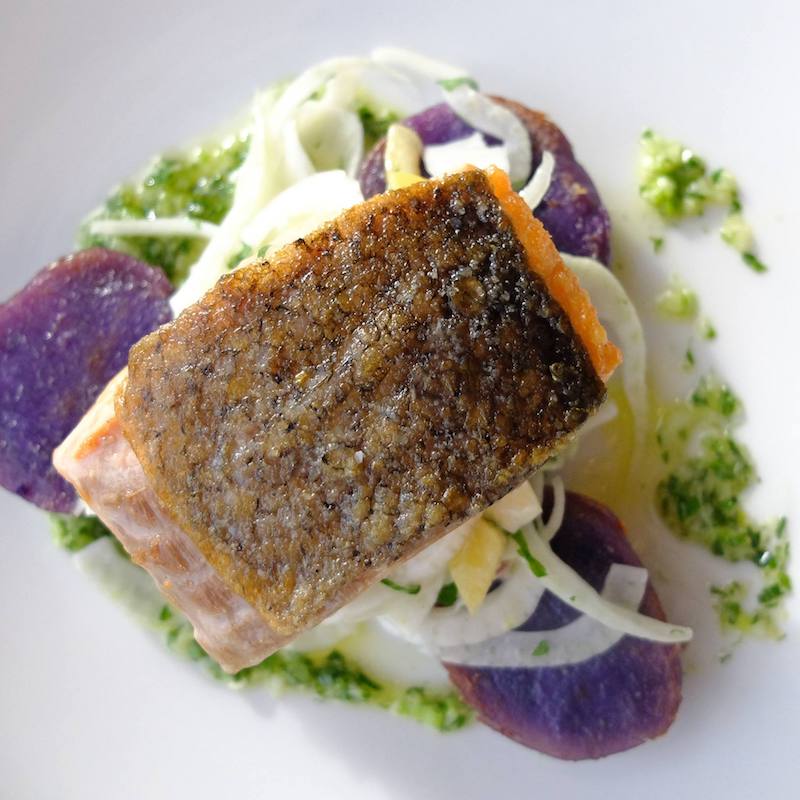 Louix Louis
One of the 6ix's buzziest new noshing and toasting spots has a pretty tony address (the former Trump Towers, now rebranded as the St. Regis), but the service couldn't be any nicer — nor the views from the 31st floor. The inventive cocktail list and warm wood-paneled wonderland make for a slick after-work outing in the heart of the business district, but the space's soaring ceilings and intimate tables (along with more than a few aphrodisiacs on the menu, like oysters and Champagne) are prime for a great date spot, too. Make a reservation at Louix Louis.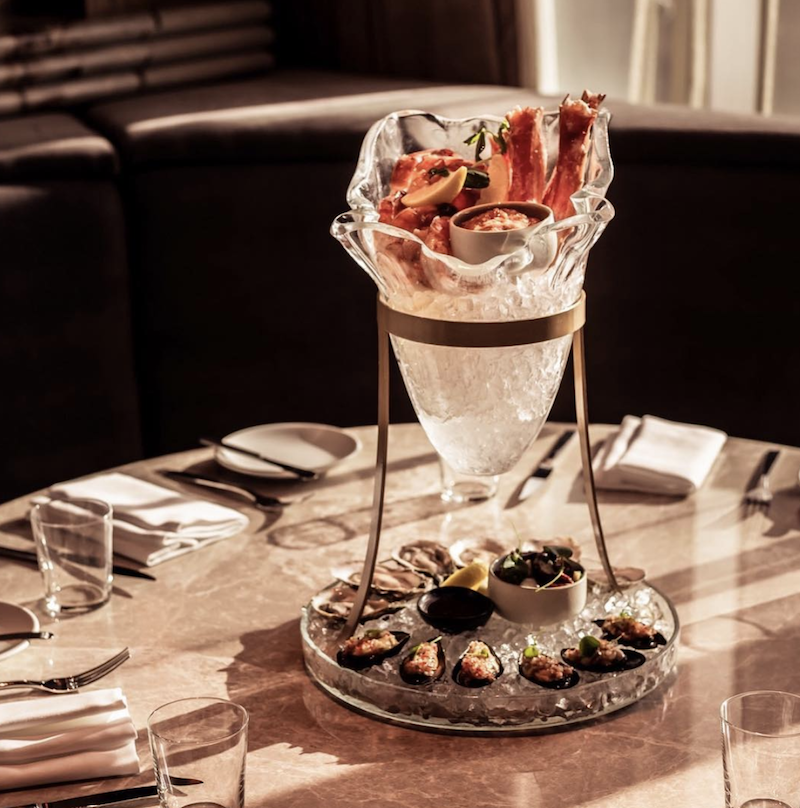 What are your picks for fusion dining in Toronto? Let us know here or over on Facebook, Instagram, Pinterest, or Twitter. And, remember to snap + share your #dishpics with us on Instagram for a chance to win in our weekly giveaway.
Carley Wade is a travel writer whose experiences eating street food in Japan, English peas in the UK, free-range steak in Argentina, and Brussels sprouts at Estragon tapas in her hometown of Boston have provided unforgettable culinary inspiration. Shout out at carleythornell@gmail.com.