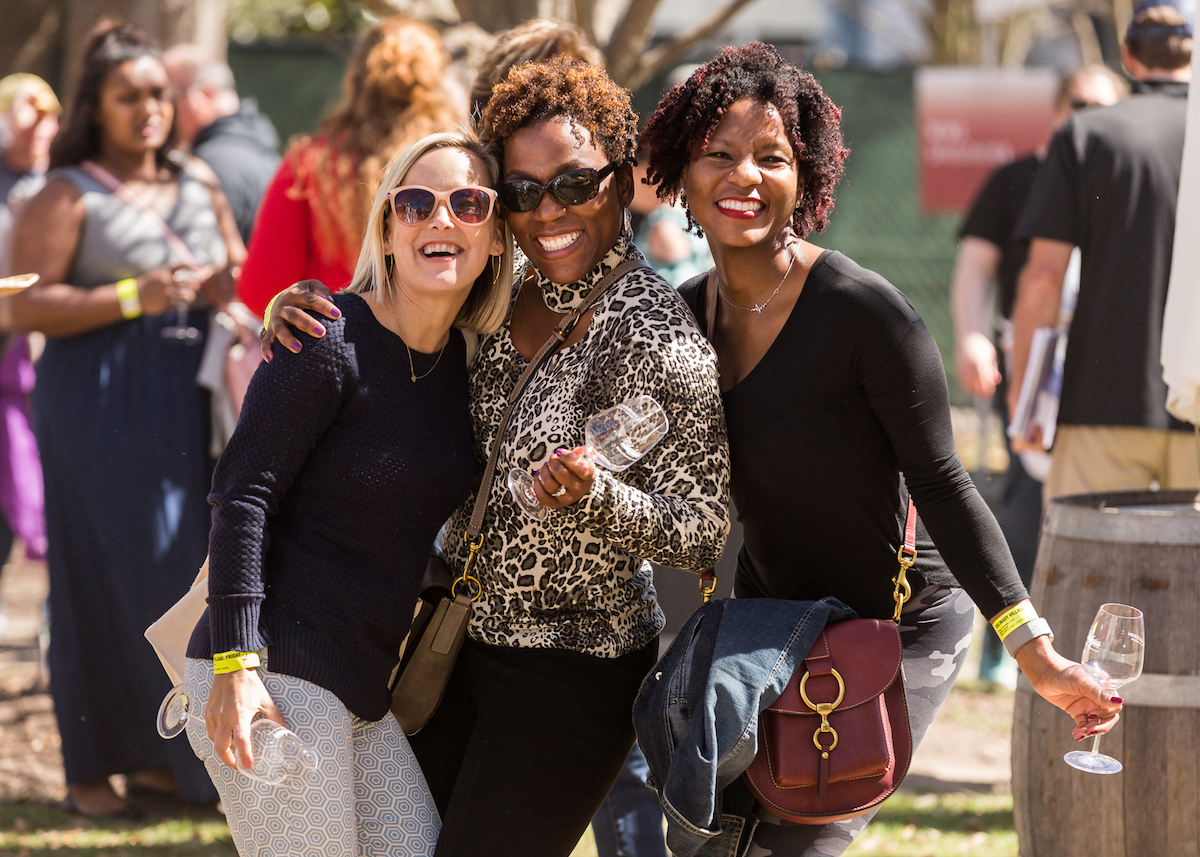 Taking place the first week of March every year, the Charleston Wine + Food festival is one of the most revered culinary events in the country. This marks the 14th edition of the legendary fest, which runs from March 6-10 and features more than 200 of the hottest bar stars and top chefs in the South and beyond. It's an epic, all-out affair that rivals Coachella for its energy and intensity. So that you can get the best from the fest without burning out or fading away, OpenTable spoke with three seasoned veterans of the festival circuit: Carrie Morey, owner of Callie's Charleston Biscuits, Ellen Bennett, founder and CEO of Hedley & Bennett, and Kerry Diamond, editor-in-chief of Cherry Bombe. Here's how to food festival like a pro in Charleston — or at any festival.
Plan ahead…
"It's a marathon, not a sprint," says Bennett, who recommends perusing the list of chefs and restaurants before you go and narrowing your must-sees down to about 15 participants or so. "I make an extra effort to go to events featuring local chefs, who I don't normally see. And pick events that sound unique. Beware of the basic."
…but also roll with it
"Be open to anything," recommends Morey. "When you meet new people, ask them where they're going. Part of the fun is not knowing where you're going to end up."
Don't forget to sleep
Get a lot of sleep the night before so you can last. "For me, it's an eighteen to twenty hour day," says Morey. "It's nonstop."
Dress smart
"Always bring sunglasses and wear comfortable shoes," recommends Diamond.
Lessen your impact
Carry a reusable coffee cup and water bottle. "Food festivals are notorious for waste," says Diamond, "so don't contribute to the problem."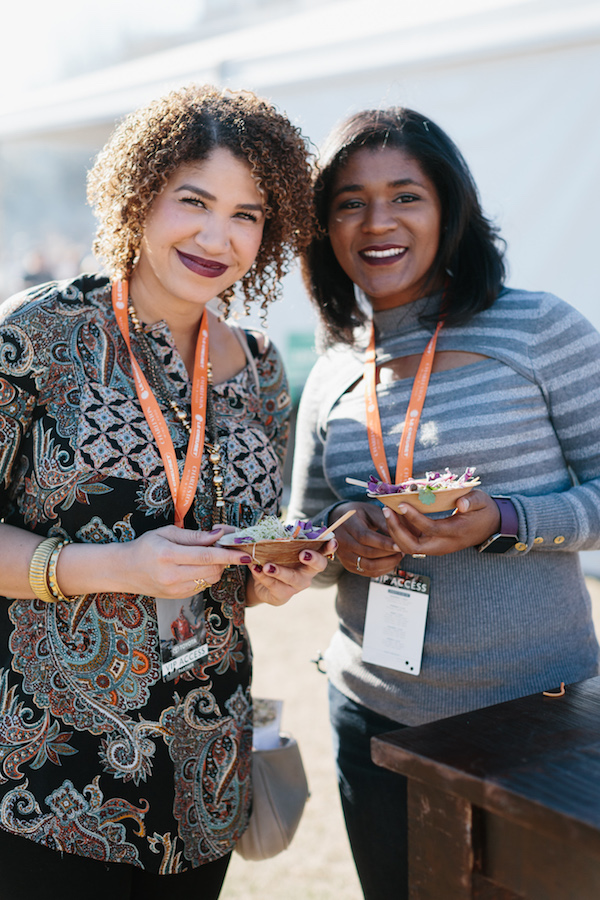 Set your limit
Bennett recommends only drinking two or three glasses of wine. "Be reasonable and pace yourself," she says. "Don't be a college kid. If you do, you'll be hungover for the rest of the fest."
Stay hydrated
"Constantly drink water in between alcoholic beverages," recommends Morey.
Only sample
"Taste things, but don't finish them," says Morey.
Beware of carbs
"It's like a Las Vegas buffet with great chefs," jokes Bennett. "Curate what you're eating, so you aren't eating just carbs because they'll just fill you up."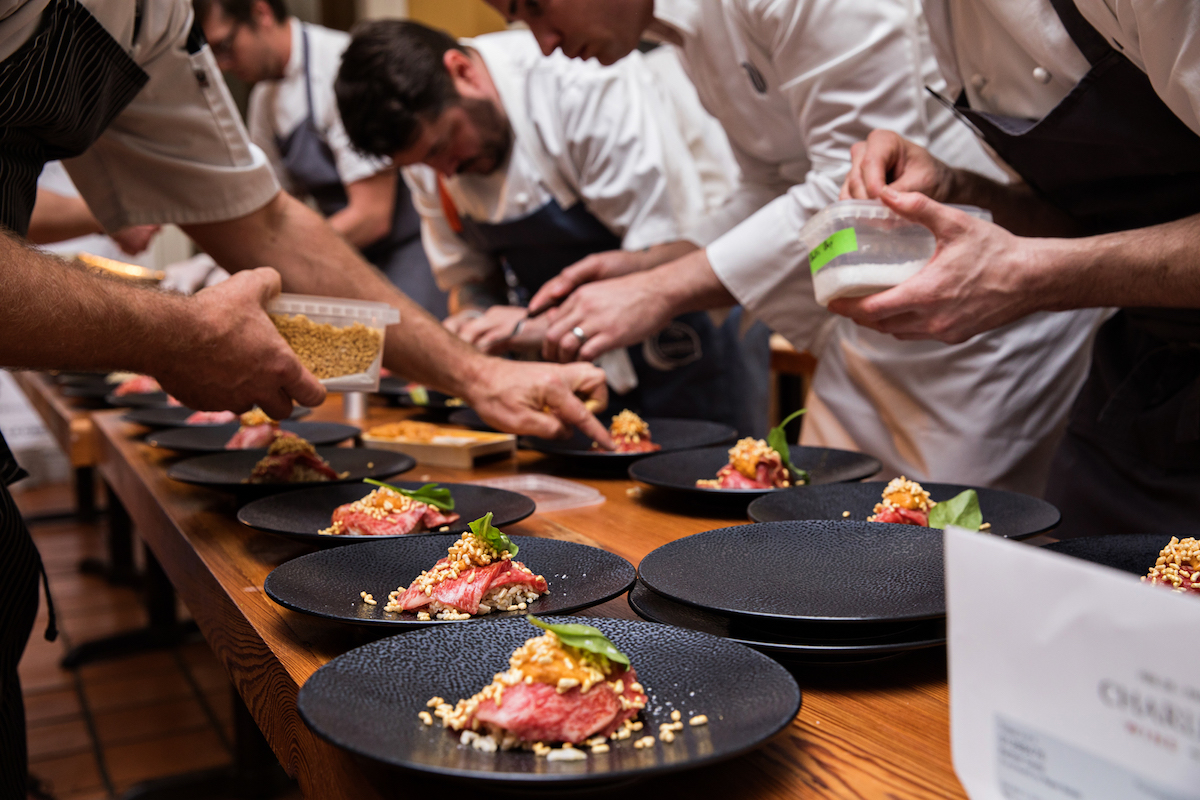 No lingering
"Don't stay at one place for too long," says Morey. "Have a drink and a shared appetizer and then move on."
Stay on your feet
Walk everywhere to work off what you're eating and drinking. "You can work off even more by going to a concert and dancing," says Morey. "Only Uber when you must."
Use social media…
Find people who are at the event by following its hashtag or checking geotags. "I'm always surprised by a friend who's there or working at it," says Diamond.
…but don't overuse it
"I have gone too hard on social so I wasn't experiencing the festival," says Bennett. "Soak it in with your eyeballs, not your phone."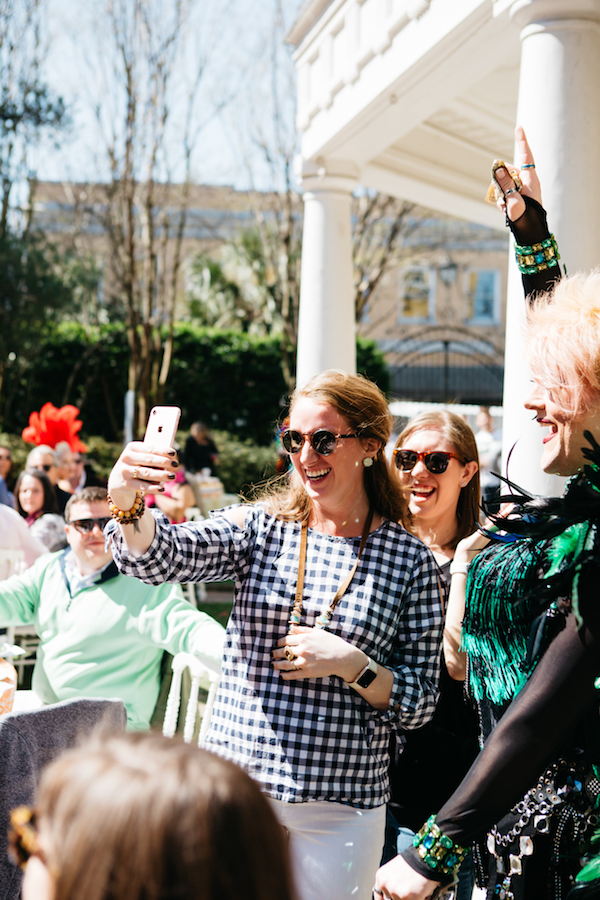 Only good 'grams
"Don't take pictures of the food in those tiny white containers it's normally served in," says Bennett. "Take photos of people in front of a good background, not in the midst of a sea of other people. If there are some plants around, use them as a background for a pop of color.
Take a siesta
Come home and take a catnap in the middle of the day. "Fifteen minutes," says Morey. "No more, no less. Any less won't be worth it and any more will ruin you for the rest of the day."
Maximize your experience
"Squeeze in as much as you can," says Diamond. "After all, a festival only happens once a year."
When you're in town, be sure to dine with Charleston Wine + Food Festival restaurant partners including Oak Steakhouse, The Macintosh, O-Ku, Indaco, Circa 1886, and The Darling Oyster Bar among others.
Also, be sure to look for OpenTable at upcoming food festivals and events this year including Cherry Bombe Jubilee, Austin Food + Wine Festival, Nantucket Food + Wine Festival, Aspen Food + Wine Classic, Feast Portland, Brewery + The Beast Victoria, and many more. Follow us on Instagram and Twitter to see where we'll be next. And, remember to snap + share your #dishpics with us on Instagram for a chance to win in our weekly giveaway.
Nevin Martell is a Washington, D.C.-based food and travel writer and the author of several books, including Freak Show Without A Tent: Swimming with Piranhas, Getting Stoned in Fiji and Other Family Vacations. Find him on Twitter @nevinmartell and Instagram @nevinmartell.
Photo credits: (Top to bottom) Adam Chandler; Lizzy Ervin; Andrew Cebulka; Lindsey Shorter.