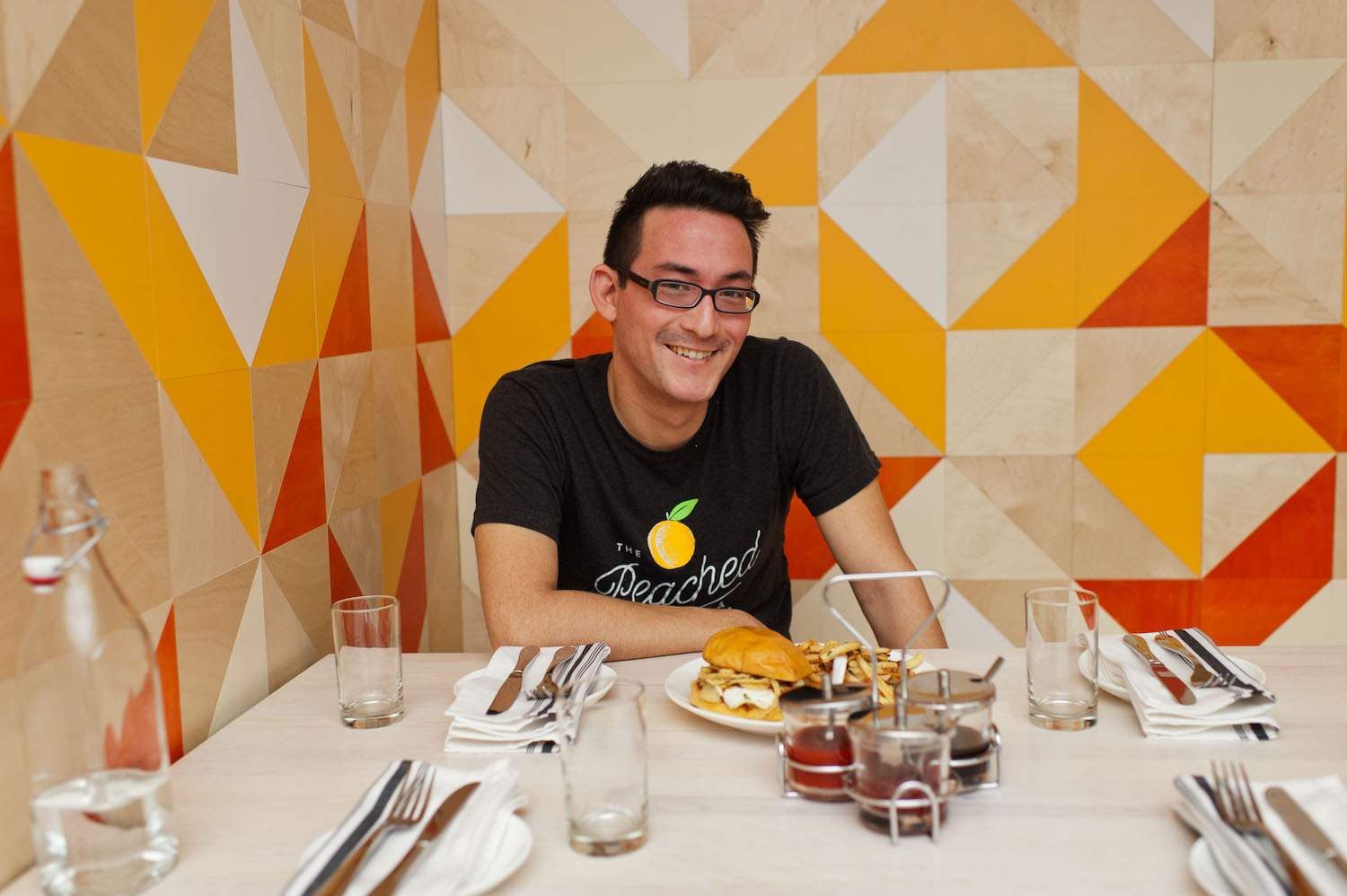 Born in Tokyo, Japan to a Chinese mother and Jewish-American father, Eric Silverstein of The Peached Tortilla says he's always been around food and loved eating yakitori, tonkatsu, and tempura as a child. "My mom would set up a hot pot in the center of our dining table at home and we would all make shabu shabu tableside for dinner, another Japanese favorite," he says. At one point, his dad (who now consults for restaurant brands trying to enter the Asian market) owned five restaurants in China and Hong Kong. "Food has always been important [to me]," Silverstein says. "We ate dinner with family every day."
Then at age 11, Silverstein and his family moved to Atlanta, Georgia, where he discovered Southern comfort foods like fried chicken, biscuits, collard greens, and fried okra. Asian and Southern American flavors would both inform his future business. After earning an undergraduate finance/marketing degree and a law degree from Washington University in St. Louis, Silverstein worked as a litigator. But, he says, "my passion was always in food and being an entrepreneur."
Silverstein originally planned to open a restaurant but tabled that idea due to cash constraints. His sister was then living in Los Angeles, where food trucks like Kogi Korean BBQ were gaining popularity, so she encouraged him to open a food truck instead. He narrowed down his options to Seattle, Denver, and Austin, Texas, because those three cities afforded him the option to lease a food truck. "If the business was a failure, I didn't want to have a $60,000 asset on my hands," Silverstein says.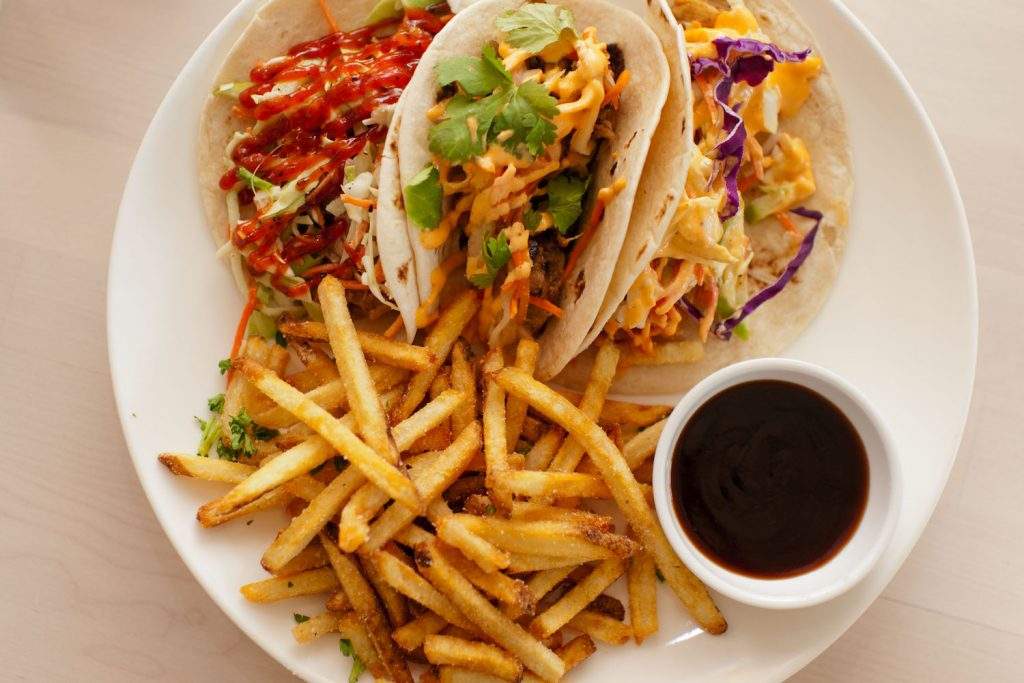 His then-girlfriend (now wife) chose Austin, so at age 27, Silverstein quit his law job and moved to Texas. The original Peached Tortilla food truck opened on September 25, 2010. The food truck served street foods like tacos, sliders, burritos, and bowls with Asian influences. "We also served a JapaJam burger that was a riff on a MosBurger burger from Japan," he adds.
While people immediately liked the Southern-Asian food, fluctuating foot traffic proved challenging. "We had to find the right location," Silverstein says. "Volume wasn't great some days. It depended on where we were." Downtown office parks and a farmer's market in Cedar Park (north of Austin) provided a more reliable flow of customers.
Silverstein pressed on, adding more food trucks to his fleet and opening a brick and mortar restaurant in December 2014. "When we opened in the restaurant, we could drive our food truck into the restaurant and do a counter service concept," he says. "We now have a full bar with a full beer, wine, and cocktail program." He created the restaurant's menu himself. The colorful, sun-lit space stays busy with Taco Tuesdays, Fried Chicken & Whiskey Wednesdays, and Ramen Night every Thursday.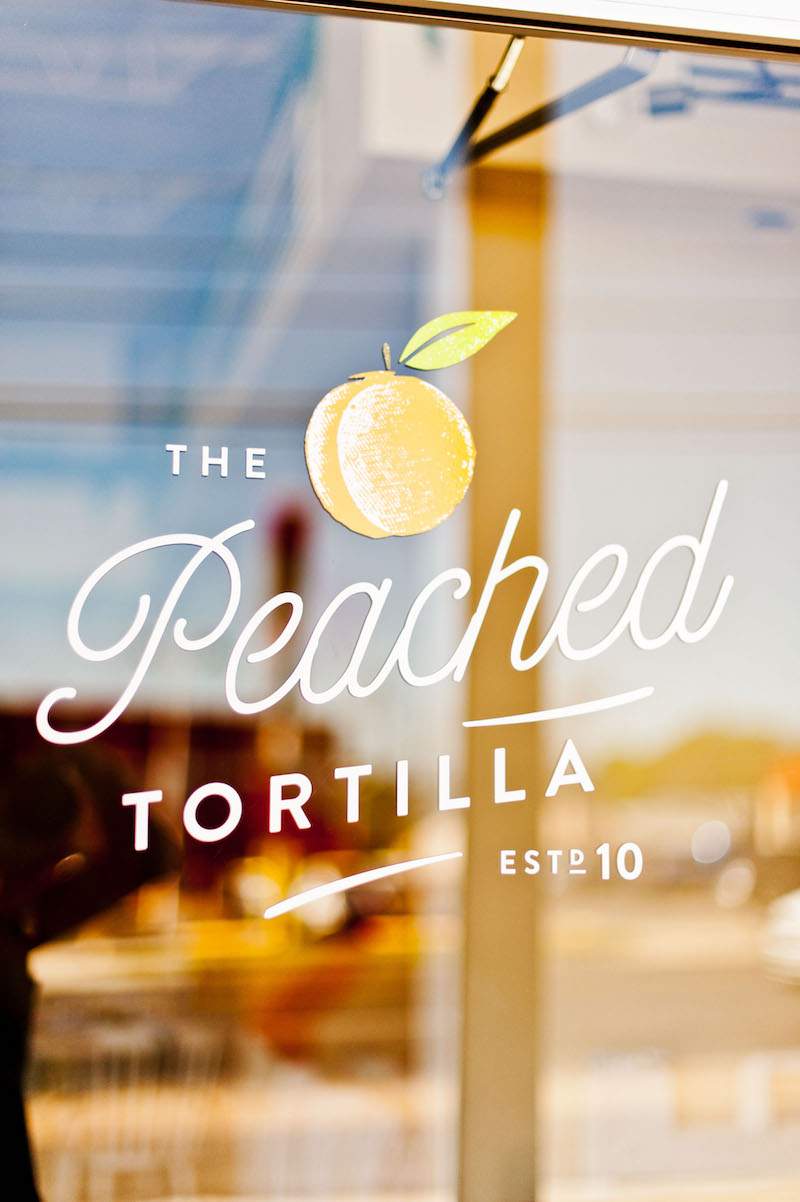 Peached Social House, a multi-functional event space with in-house catering, opened in September 2016. Peached Tortilla catering operates out of that space, and Silverstein says event catering is actually the biggest piece of the business at the moment. As if that weren't enough pots on the fire, The Peached Tortilla opened a location at Austin–Bergstrom International Airport this past spring. When I caught up with Silverstein by phone, he admitted that that time was one of the most stressful he could remember.
However, he has a solid management team to run different legs of the business and says, "My focus is to help in all aspects of the business, but most of my time is focused on the back of the house at the restaurant (menu development, food quality), marketing, and driving sales for catering and Social House." Currently, he's also focused on his upcoming cookbook and the new airport location.
Serving the high volume of customers in an airport is one of the location's inherent challenges. "Oftentimes you don't have room to breathe," Silverstein says. "It's an endless flow of traffic … A good day in the food truck, let's say you do a festival with a super limited menu, you might do $2,500. But in the airport, on a really good day, you can clear $10,000."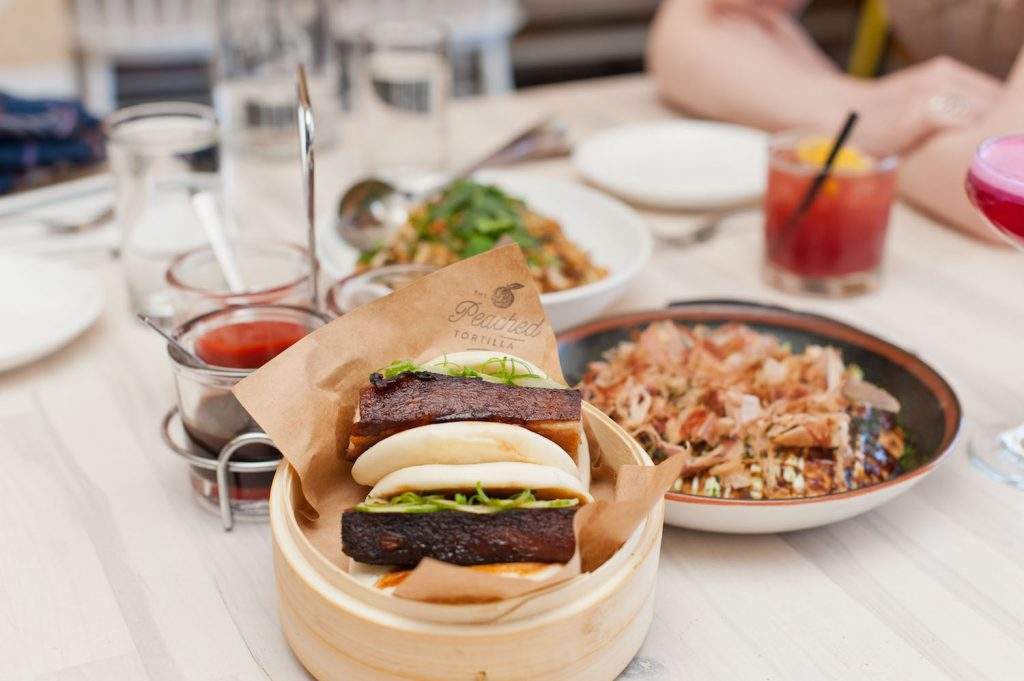 Meanwhile, a literary agent who'd also attended Washington University at St. Louis approached Silverstein about writing a book several years ago. "Originally we were supposed to write more of a memoir depicting my story from being a lawyer to running a food truck to running a restaurant business," Silverstein says. "I noticed that publishing houses prefer cookbooks because they sell better." Sterling Publishing will publish the cookbook (title still to be determined) in May 2019.
Cookbooks offer more visual appeal than the blocks of text in a memoir or novel. "They make great coffee table books; they're conversation pieces," Silverstein says. "Nobody's gonna leaf through a regular book but they'll leaf through a cookbook." They're also much more labor-intensive than other books, especially when there's full-color food photography.
Silverstein worked with photographer Carli Rene, who shoots under the name Inked Fingers. "We had thousands of photos to look over, and then we had to match them all to the recipes," he says. He also flew her to Tokyo to take photos for the book. "If you have ginormous photos of Tokyo on the first page of the book, you can get an idea of where I grew up and how different of an environment that is [from the U.S.]," he explains.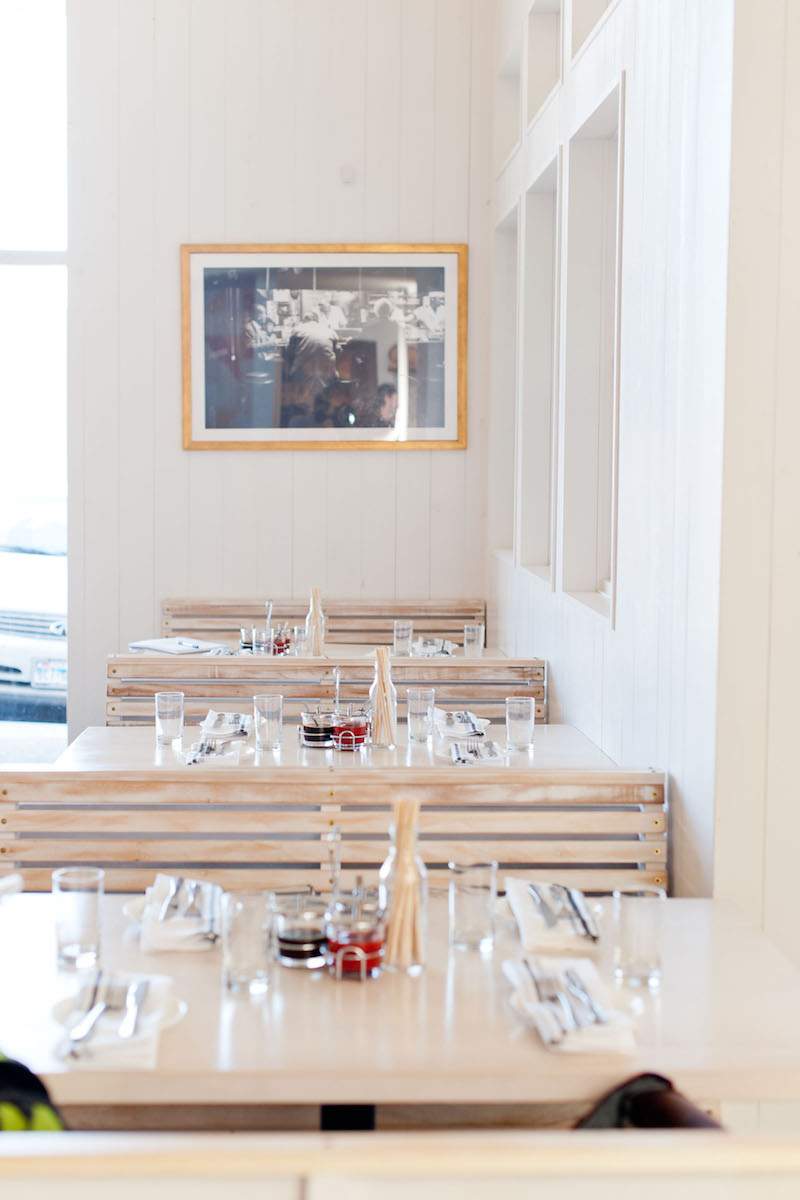 But the hardest part of the cookbook process, according to Silverstein, was finding time to write and test all the recipes, which he did with basic equipment in his home kitchen rather than using commercial kitchen space. Silverstein felt it was important to keep the recipes simple and accessible for home cooks. "It's like that movie The Martian," he says. "The astronaut is stranded on Mars and he only has certain things at his disposable. They put a bunch of scientists in a room with only the things that the astronaut has so they can figure out what he has at his disposal. You want to simulate the environment that your readers are going to be in."
Most of the recipes are adapted from the restaurant, with a handful of brand-new recipes. Chow Fun, a rice noodle dish, remains Silverstein's personal favorite. "I like the texture of rice noodles and I also love the width of them," he says. "I also think chow fun brings back memories of my childhood since my mom made it for me all the time."
Stories from Silverstein's childhood and business life run throughout the cookbook, interspersed with his Southern and Asian-infused recipes and photos of him and his family at home. He feels that the best cookbooks don't just show readers how to make the food but also introduce them to the person behind the food. "I think to the extent that you can open the door a little bit in your cookbook to who you are a person," he says, "it gives a window into your business that otherwise people wouldn't really know."
Photo credit: Inked Fingers.