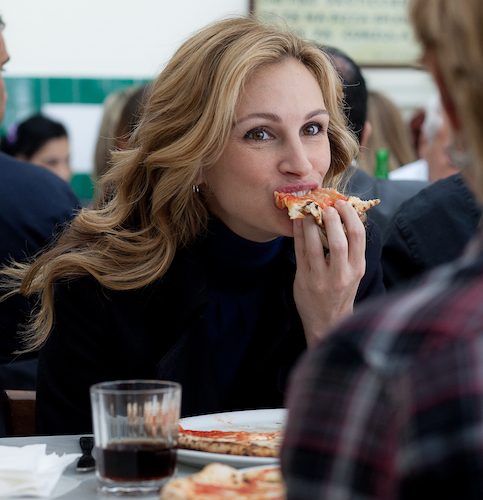 Eat Pray Love opens this Friday, August 13, and OpenTable has teamed up with the friendly folks at Fandango to give away four free passes to 'Eat Pray Love' plus 10,000 OpenTable Dining Rewards Points (kinda like dinner and a movie!). Entering is easy. Just watch our interview with the film's food stylist Susan Spungen as she shares her Eat Pray Love — and then share yours on Facebook. What do you love to EAT? Where do you PRAY you'll find an open table? What cities or restaurants do you LOVE for dining? Tell us over on Facebook and you're automatically entered to win. You must be a registered OpenTable user to claim your prizes electronically.
The Eat Pray Love Dinner + a Movie Giveaway ends Friday, August 13, 2010, at 2:59PM PST at which time a winner will be chosen at random. Make sure you're online and checking your Facebook inbox between 3:00PM and 4:00 PM PST to claim your prize. Another winner may be selected if we are unable to reach you. Click below for the fine print!
OpenTable 2010 Eat Pray Love Dinner + A Movie Giveaway
TERMS AND CONDITIONS
1. Introduction: OpenTable, Inc. is offering the 2010 'Eat Pray Love' Facebook Giveaway ("Giveaway").  NO PURCHASE NECESSARY.  A PURCHASE DOES NOT IMPROVE YOUR CHANCE OF WINNING.  VOID WHERE PROHIBITED.
2. Eligibility: The Giveaway is open to U.S. residents twenty-one (21) years of age or older at the time of entry.  Employees of OpenTable, Inc., and their immediate family members and/or those living in the same household of such persons, are not eligible to enter the Giveaway.  Entrants must have an OpenTable account to claim their prize.
3. Giveaway Period: The Giveaway begins at 9:00 a.m. Pacific Standard Time ("PST") on Thursday, August 12, 2010, and ends at 11:59 a.m. PST on Friday, August 13, 2010, and consists of one (1) Prize Period.
4.  How to Enter: Watch OpenTable's interview with 'Eat Pray Love' food stylist Susan Spungen on OpenTable's blog or on the OpenTable YouTube channel and share your 'Eat Pray Love' story on Facebook in the comments section. Limit one (1) submission per person per Prize Period.
5. Drawing: At the close of the Prize Period one (1) winner will be randomly selected from among all eligible entries received. OpenTable's decision is final and binding in all matters relating to the Giveaway.  Odds of winning depend on the number of eligible entries received per Prize Period.  Potential winners will be notified by a Facebook message to their Facebook inbox via the Facebook account which submitted the entry, and OpenTable will request your name, phone number and email.  If there is a dispute as to who is the potential winner, OpenTable will consider the potential winner to be the authorized account holder of the Facebook account used to enter the Giveaway.  If a potential winner is unreachable by 1:00 p.m. PST on Friday, August 13, 2010, OpenTable may award the Prize to an alternate entrant.
6. Prize: One (1) winner will receive 10,000 OpenTable Dining Rewards Points, redeemable for a $100 OpenTable Dining Cheque, good at any U.S. restaurant on the OpenTable network and $30 worth of Fandango Bucks. You must be a registered OpenTable user to claim your prize. OpenTable will not be responsible for any loss, liability or damage arising out of the winner's acceptance or use of the prize.  Prizes are not transferable.  No cash or substitutions of prizes may be made, except by OpenTable in the event that the prize cannot be awarded for any reason, in which case, OpenTable will provide a prize of equal or greater value. Fandango Bucks will be sent via e-mail in the form of two promotional codes, each good for two movie tickets (retail value $30.00).  Fandango Promo Codes are good for one-time use only and expire on December 31, 2010.  Codes are valid only for Internet purchases made at www.fandango.com for Fandango partner theaters located in the U.S.  Recipient must have internet access to redeem Fandango Promo Codes.  To redeem your Fandango Promo Codes, visit www.fandango.com and check the "Check here to apply Fandango Bucks or a promotional code to this order" box during the purchase process. To locate participating theaters visit www.fandango.com.   The value of Fandango Promo Codes is stated in US dollars.   Fandango Promo Codes will not be replaced if lost or stolen and are non-transferable. All taxes, fees and surcharges on prizes are the sole responsibility of winner.  The winners will be required to execute an affidavit of eligibility and a media release from the date of notification or an alternate winner may be selected.
7.  Conditions: OpenTable is not responsible for lost, late, or unintelligible entries, lost connections, miscommunications, failed transmissions, other technical difficulties or failures. OpenTable reserves the right to terminate or modify this Giveaway at any time in the event of any intervention with the Giveaway beyond the control of OpenTable. In such event, OpenTable reserves the right to select winners from eligible entries received as of the termination date. Entrants agree to indemnify OpenTable and its affiliated and subsidiary companies from and against any and all claims and liabilities arising out of or in connection with this Giveaway.  By entering this Giveaway you agree to the use of your name and likeness and entry for promotional purposes, without payment or compensation to you (except where prohibited by law).
8. Governing Law: This Giveaway shall be governed by and interpreted under the laws of the State of California, U.S.A. without regard to its conflicts of laws provisions. The Federal and State courts located in the county of San Francisco, California will be the exclusive venue for any disputes under this Giveaway, and all entrants hereby consent to the personal jurisdiction of those courts for such purposes.
9.  Winners List: To obtain a list of winners send a self-addressed, stamped envelope by August 31, 2010, to:  OpenTable, Inc., Attn:  Marketing Department-Eat Pray Love Promotion, 799 Market Street, Suite 400, San Francisco, CA 94103.
10.  Sponsor: The sponsor of this Sweepstake is OpenTable, Inc., 799 Market Street, Suite 400, San Francisco, CA 94103.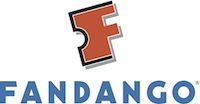 Thanks to Fandango, the nation's largest movie ticketing site and one of the Web's top entertainment destinations.