From the ubiquitous toast to everyone's favorite green dip, avocados have become so popular there's now Avo-lution, a London pop-up devoted to all things avocado, and an annual California Avocado Festival. If eating your avos isn't enough for you, bartenders are crafting avocado cocktails. Here are 8 libations that celebrate this distinctive fruit.
The Jardín at Del Campo, Washington, D.C.
Made with El Silencio mezcal, cane sugar, fresh lime juice, and a Cabernet floater and garnished with a pistachio-crusted avocado, the Jardín cocktail is part of Del Campo's "Bite My Cocktail" menu. Each cocktail is garnished an edible component (such as marinated mussels or prime hanger steak) to complement the drink's flavor. Make a reservation at Del Campo.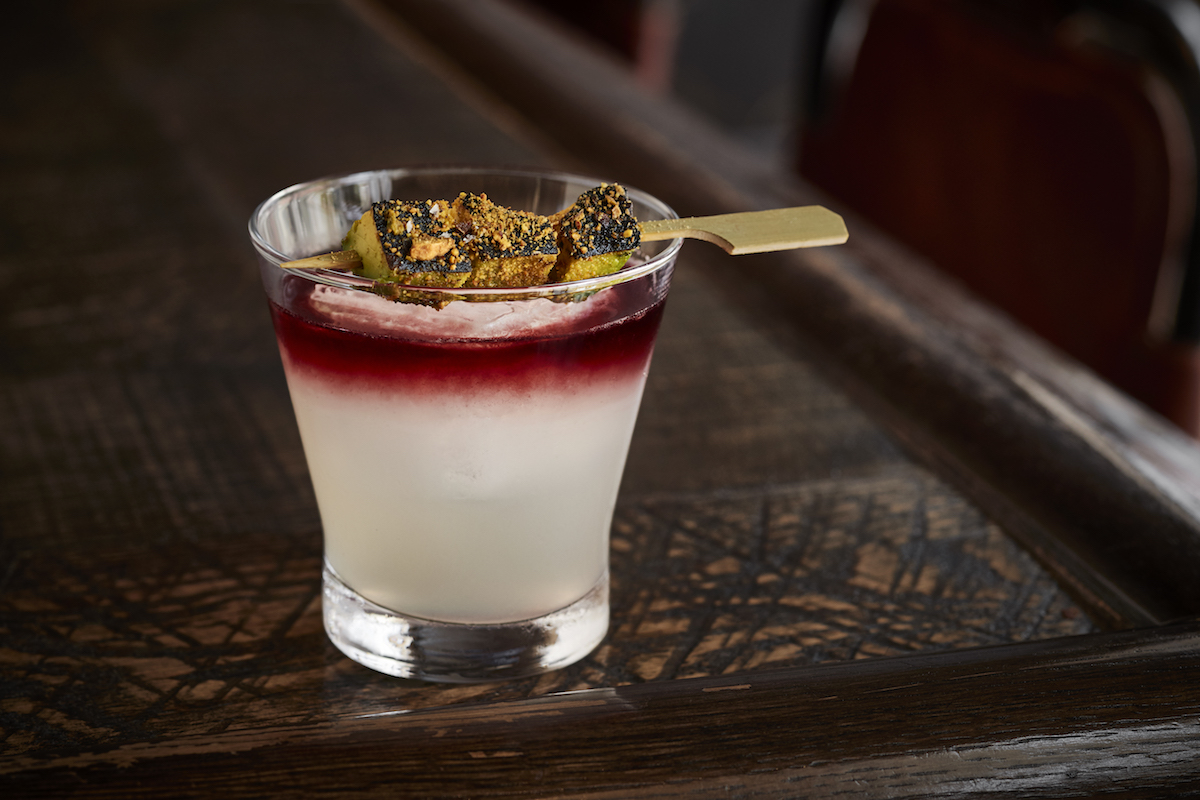 Avocado Margarita at Meso Maya, Dallas, Texas
Fresh muddled avocado, freshly squeezed pineapple and lime juices, triple sec, and Casa Noble Crystal Tequila give this margarita its tangy Tex-Mex appeal, perfect for pairing with a plate of seafood enchiladas or the short rib relleno. Make a reservation at Meso Maya.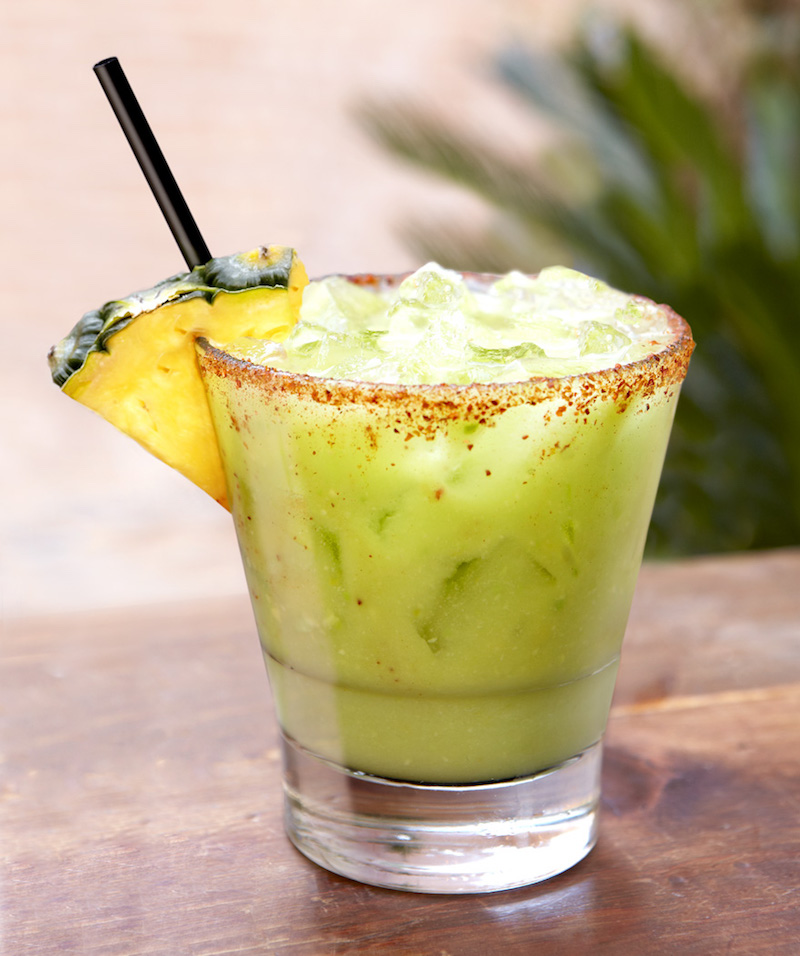 Batida Abacate at Hotel Chantelle, New York, New York
Inspired by the classic Batida cocktail from Brazil, Batida Abacate is made with Avua Cachaça, avocado, vanilla, and lime. "I kept the ingredients mostly in line with tradition to keep it in the Batida family while adding avocado to make it a more contemporary cocktail," says beverage director Steve Escobar. "The mixture of cachaca, lime, demerara, and avocado is bright and refreshing." Make a reservation at Hotel Chantelle.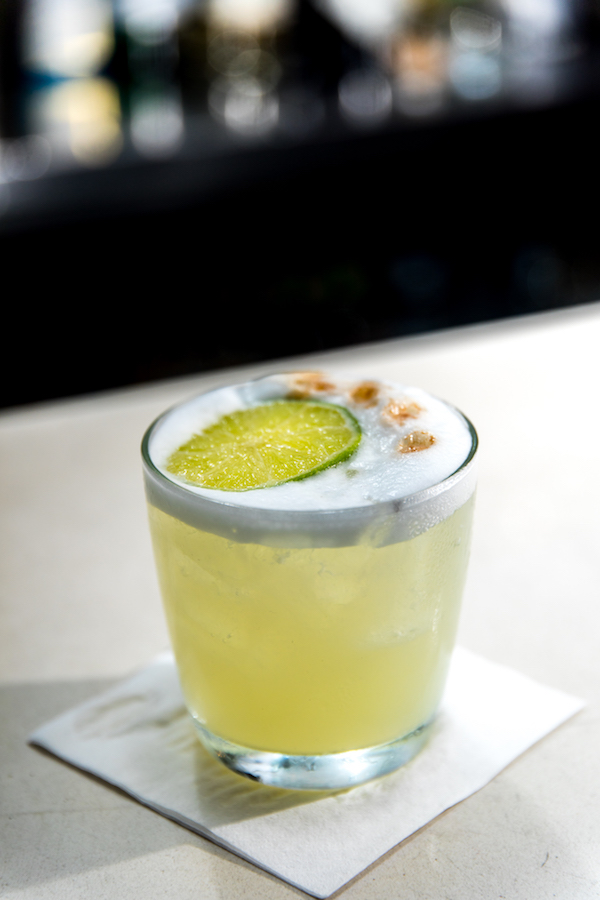 For Whom the Bell Tolls at Rich Table, San Francisco, California
Bar manager Tommy Quimby created this sweet and savory drink last year after challenging himself to carry avocado from the food menu onto the cocktail list. It features Cimarron tequila, lime, simple syrup, maraschino, avocado and bell pepper puree with a dash of saline. Make a reservation at Rich Table.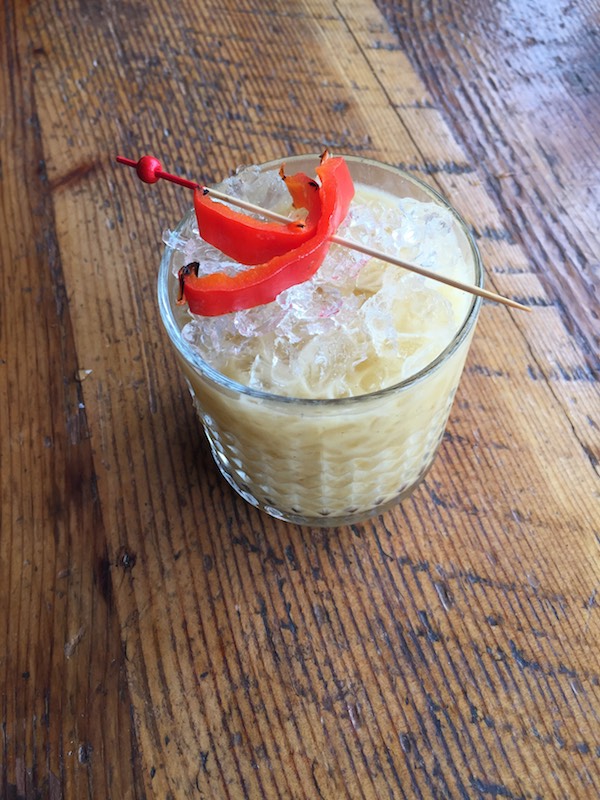 Secret Cenote at Casa Amate, Riviera Maya, Mexico
Created by mixologist Jessica Zárate, the Secret Cenote features a baked avocado, Mezcal Espadín, a piece of Tabasco Black Pepper, coconut liquor, lime juice, and agave syrup. Make a reservation at Casa Amate.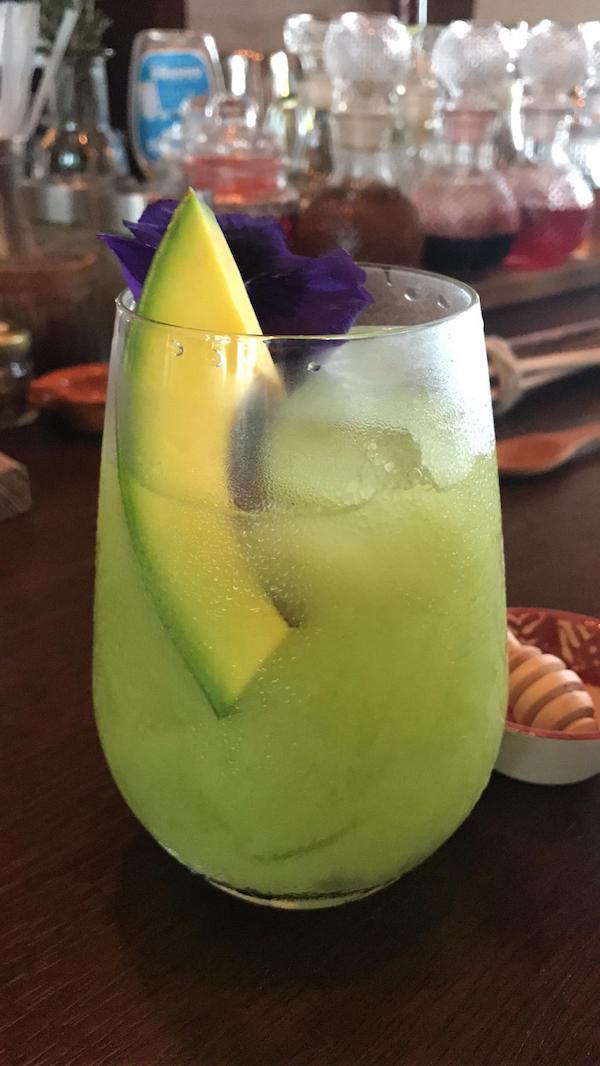 Avocado Gimlet at Moxie's Grill & Bar, Dallas, Texas
This Texas twist on the classic gimlet features rosemary- and olive-infused gin, avocado, apfelkorn, simple syrup, and fresh-pressed lime. "The savory notes of the avocado pair perfectly with gin and fresh lime," says national beverage director Kim Spence, who conceived the drink.  Make a reservation at Moxie's Grill & Bar.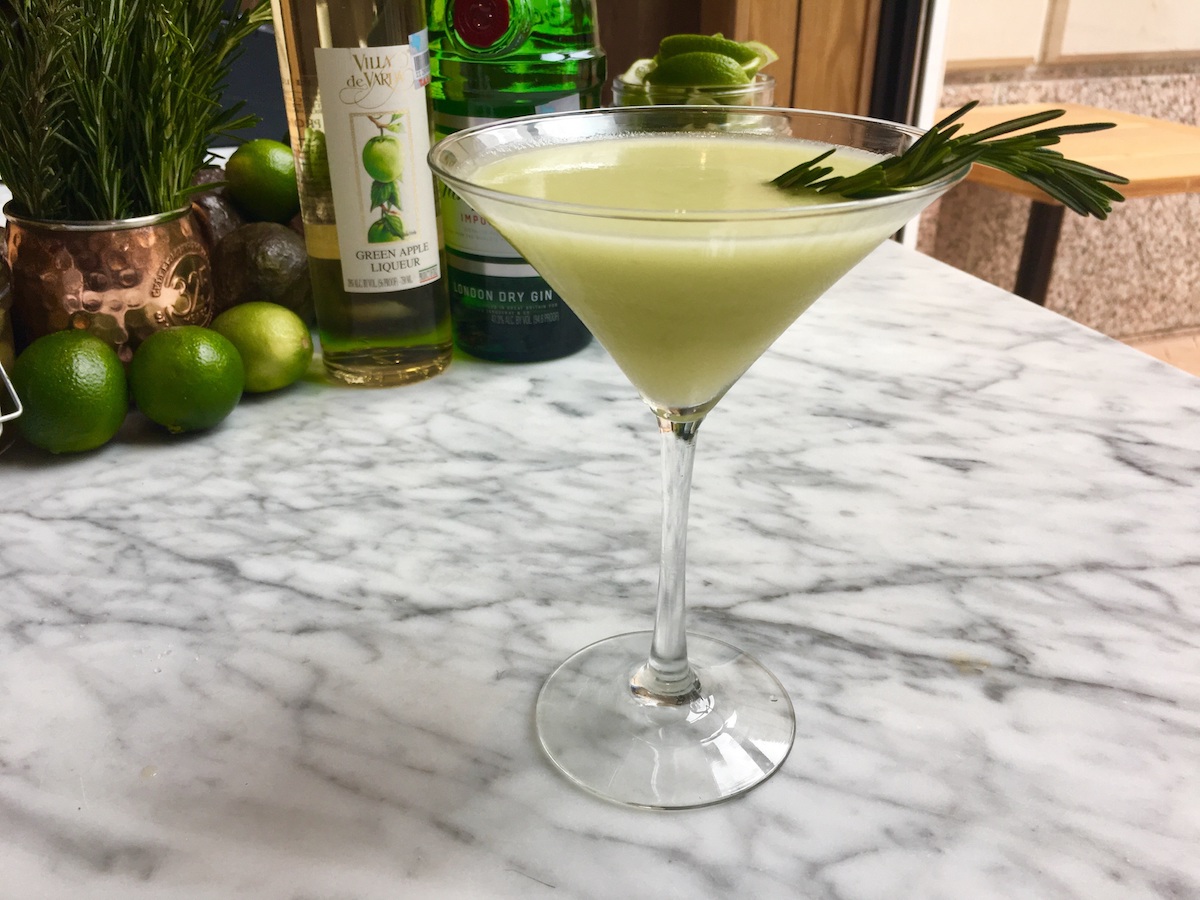 Frozen Avocado & Cilantro Margarita at Javelina, New York, New York
Javelina's frozen marg is made with a house-frozen blend of tequila, Cointreau, lime juice, and agave. "Then we add avocado and cilantro puree, which we make in-house daily and blend it all up and serve it with a cilantro sprig and a salt rim," says owner Matt Post. Make a reservation at Javelina.
Avocado Gimlet at L'Abattoir Restaurant, Vancouver, British Columbia
Originally created by former head barman and mixologist Shaun Layton, the avocado gimlet has been on the cocktail menu of this Gastown gem since the beginning. It contains olive- and rosemary-infused London Dry Gin, Lillet Blanc, fresh lime juice, simple syrup, and fresh avocado (the latter is mixed with the other ingredients and double-strained out). Make a reservation at L'Abattoir Restaurant.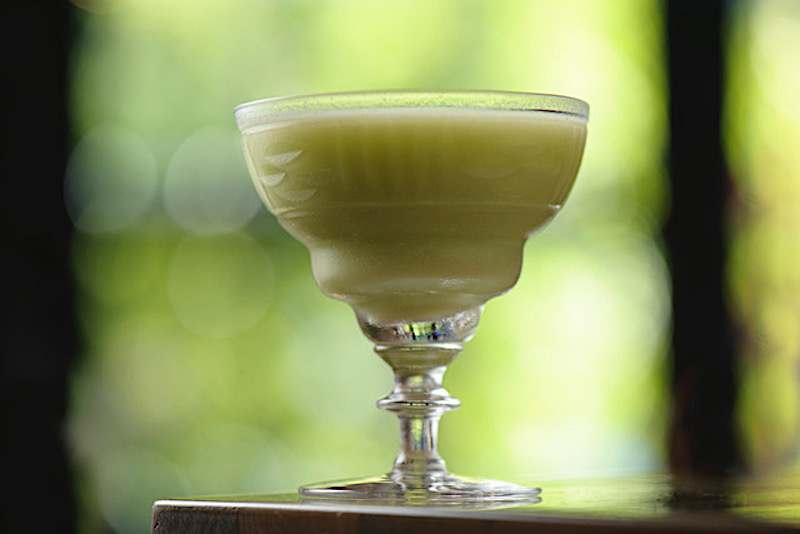 Have you tried any avocado cocktails? Share what you've been sipping here or over on Facebook, G+, Instagram, Pinterest, or Twitter. And, remember to snap + share your #dishpics with us on Instagram for a chance to win in our weekly giveaway.
Susan Johnston Taylor is an Austin-based freelance writer who's covered food and business for publications including The Boston Globe, Civil Eats, Entrepreneur, Fast Company, Fresh Cup, and Pizza Today. Follow her @UrbanMuseWriter.
Photo credits: Hamid Attie Photography (L'Abbatoir).