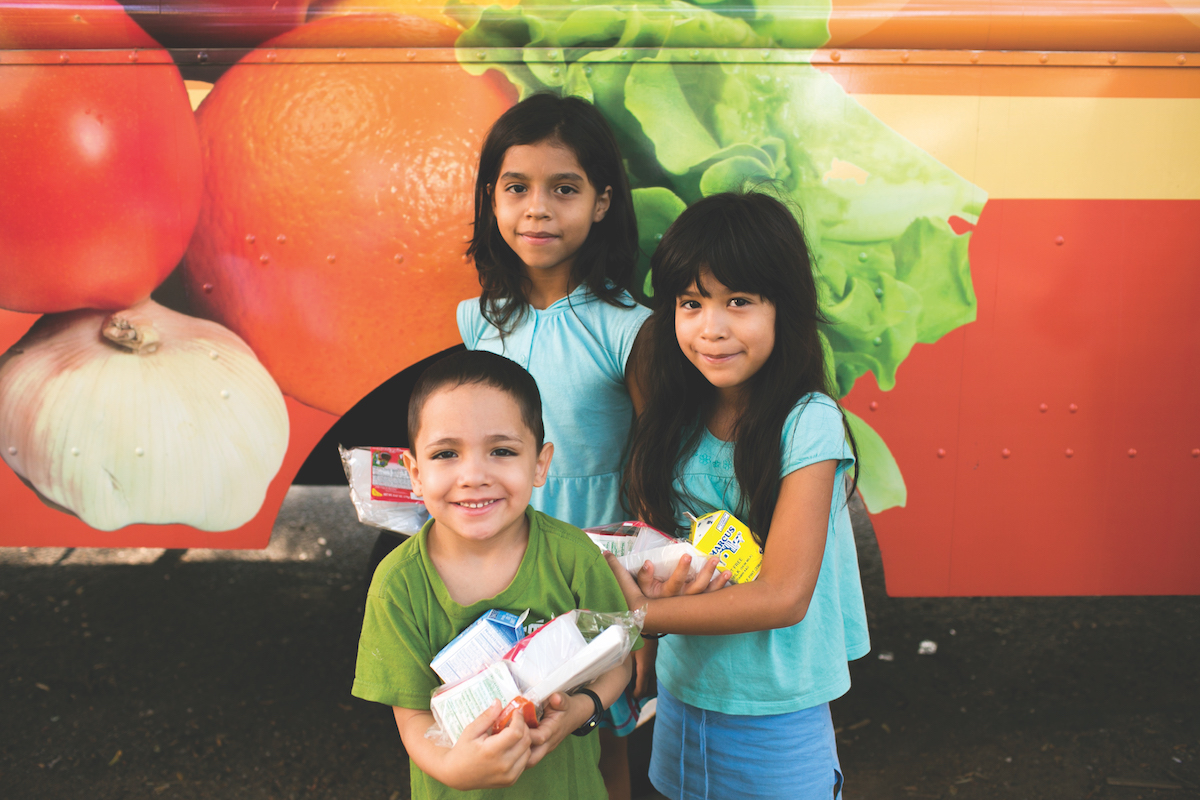 Want to do good with all those OpenTable Dining Rewards points you've accrued? In honor of Giving Tuesday, you can use them to help end childhood hunger. We're pleased to announce that OpenTable diners now have the opportunity to donate their OpenTable dining points to No Kid Hungry®, a campaign of the national anti-hunger organization Share Our Strength.
Through OpenTable's relationship with longtime non-profit partner Share Our Strength, points donations made today through Monday, December 11, 2017, will benefit the No Kid Hungry® campaign, which provides nutritious meals to children struggling with hunger in America.
Every 100 points donated can provide a child in need with up to five healthy meals. To deepen the impact of this effort, OpenTable will match donations.
"When you read the stats on childhood hunger and in America, it's truly startling. Thirteen million kids in the U.S. are struggling to get the food that they need," said chef Melissa Perello of Frances and Octavia restaurants and Taste of the Nation Chef Chair in San Francisco. "It's my hope that through our work with Share Our Strength and No Kid Hungry that we can help raise awareness and support for the programs that can make sure all children receive the nutritional support that they need to stay healthy and to succeed in school."
To donate points, simply visit your profile page to view your points and select "donate my points."  From there, you'll have an opportunity to donate a portion or all of your points in support of No Kid Hungry®. OpenTable will match the first 100,000 meals donated by diners. For more information, please visit nokidhungry.org.
"While the holidays are a special time for dining with friends and family, we cannot forget about those who don't have that opportunity or know when they'll receive their next meal," said Scott Jampol, OpenTable Senior Vice President of Marketing. "We, along with our restaurant partners, hope diners embrace this opportunity so that together we can make a real difference in supporting hungry children this holiday season."
After you donate your points, tell us here or over on Facebook, G+, Instagram, Pinterest, or Twitter using the hashtags #GivingTuesday + #NoKidHungry + #PointsforKids — and be sure to tag OpenTable.