OpenTable is excited to announce the launch of Direct Messaging, allowing diners and restaurants to directly communicate before a reservation, without ever having to make a phone call.
Direct messaging empowers restaurants to serve up better hospitality by preventing cancellations and no-shows and building stronger connections that keep guests coming back.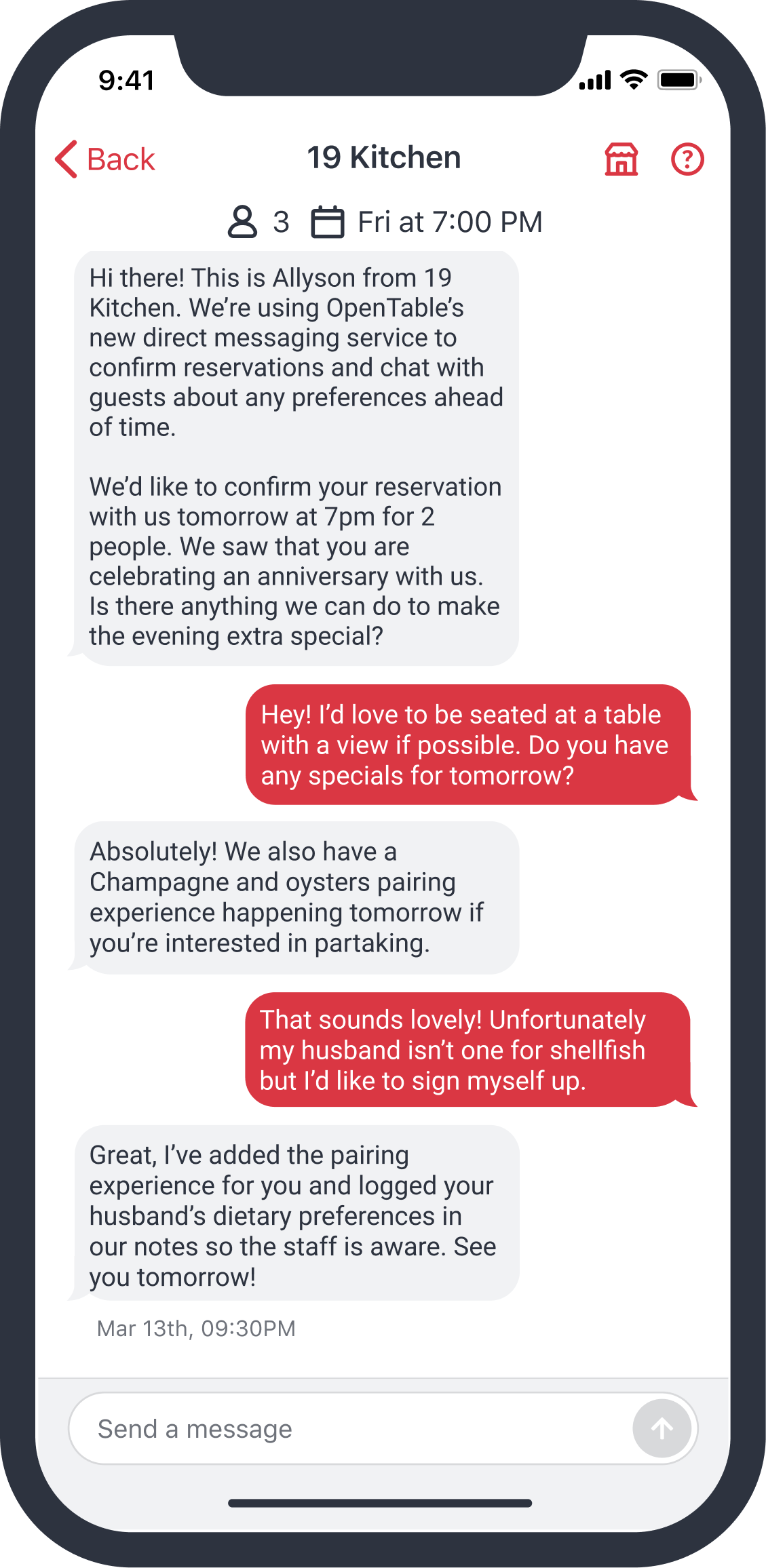 What is OpenTable's new Direct Messaging product?
Direct Messaging allows diners and restaurants to communicate with each other before and after reservations to provide the best experience possible. 
Diners can send direct messages to restaurants to make requests, ask questions, relay dietary preferences, and modify or cancel their reservation. They can also send a message after their reservation in case of items left behind or if they want to ask for the name of that bottle of wine they loved. 
Restaurants can initiate and respond to diner messages to confirm their reservation details, clarify requests, relay safety requirements, or prepare to congratulate them on a special occasion — just to name a few.
How does it work?
To try Direct Messaging on your next reservation, simply pull up your reservation on the OpenTable app or website. If a restaurant has enabled direct messaging, you'll see the option to "Send Message." From there, you'll be able to start, view, and manage all your messages with the restaurant.
Learn more
about using direct messaging for your next reservation.
Interested in getting this feature for your restaurant? See how here.