In Washington, D.C., lunch is not simply a time to dine out. It's a chance for lawmakers, lobbyists, and politically engaged celebrities to come together to talk over the most pressing issues of the day and make history-changing deals. Make a reservation at one of these six D.C. power lunch restaurants to spot powerbrokers in our nation's capital.
Charlie Palmer Steak
Spotted There: Harry Reid
Just steps away from the Capitol Building – which means guests have an unparalleled view of the iconic structure if they request a rooftop tour – it's a go-to for politicos, which helped it earn the nickname "Congress' Dining Room." Though there's a bevy of beef, this is not your average D.C. steakhouse. Executive chef Mike Ellis has fun with the favorites. Caesar salad is built as a tower topped with crunchy parmesan tuile, draped anchovies, and coronated with hard-boiled quail eggs. A crab cake sandwich gets an expected lift from fennel, and a side of featherweight gnocchi is lavished with black truffles and an abundance of pecorino. For dessert, it's hard to go wrong with the Reese's-minded peanut butter terrine from pastry chef Justin Roche. Complement your meal with an excellent selection of exclusively American wines, curated by wine director Nadine Brown. Make a reservation at Charlie Palmer Steak.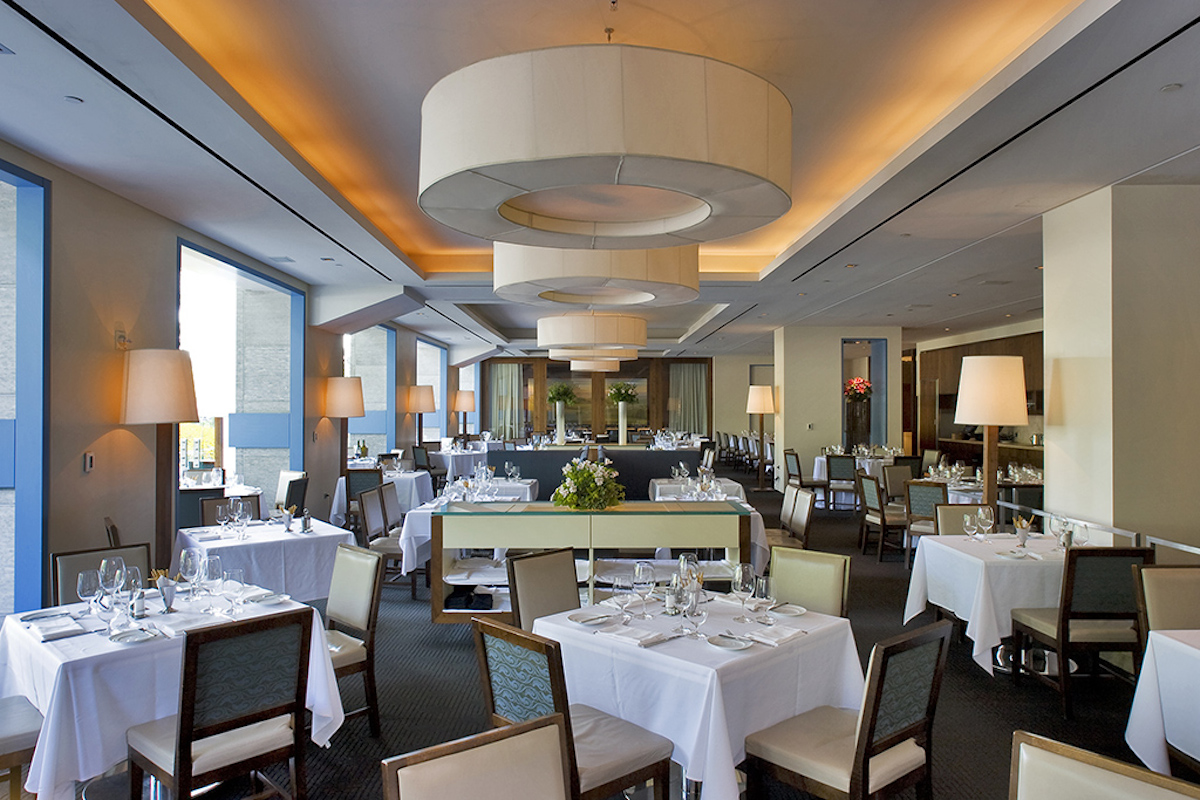 Bistro Bis
Spotted There: Paul Ryan
Making its home in the Kimpton George Hotel, Bistro Bis is a short walk from the Senate. That makes it a go-to for senators, their support staff, and those looking to bend their ears. Chef-owner Jeff Buben focuses on classic bistro fare, so the menu overflows with familiar French favorites. To start, there's onion soup with a gooey golden cap of Gruyere, steak tartare with a quail egg, and frisée salad topped with lardons, duck confit, and a soft poached egg. Main attractions include steak frites, an exceptionally executed Niçoise salad, and trout l'Ardenaise sautéed in parsley accented brown butter, capers, and lemon. Of course, you can always simply order a burger, which arrives with a bird's nest of confit onions, a blanket of melted Comté, and rashers of applewood smoked bacon. No matter what you choose, c'est bon! Make a reservation at Bistro Bis.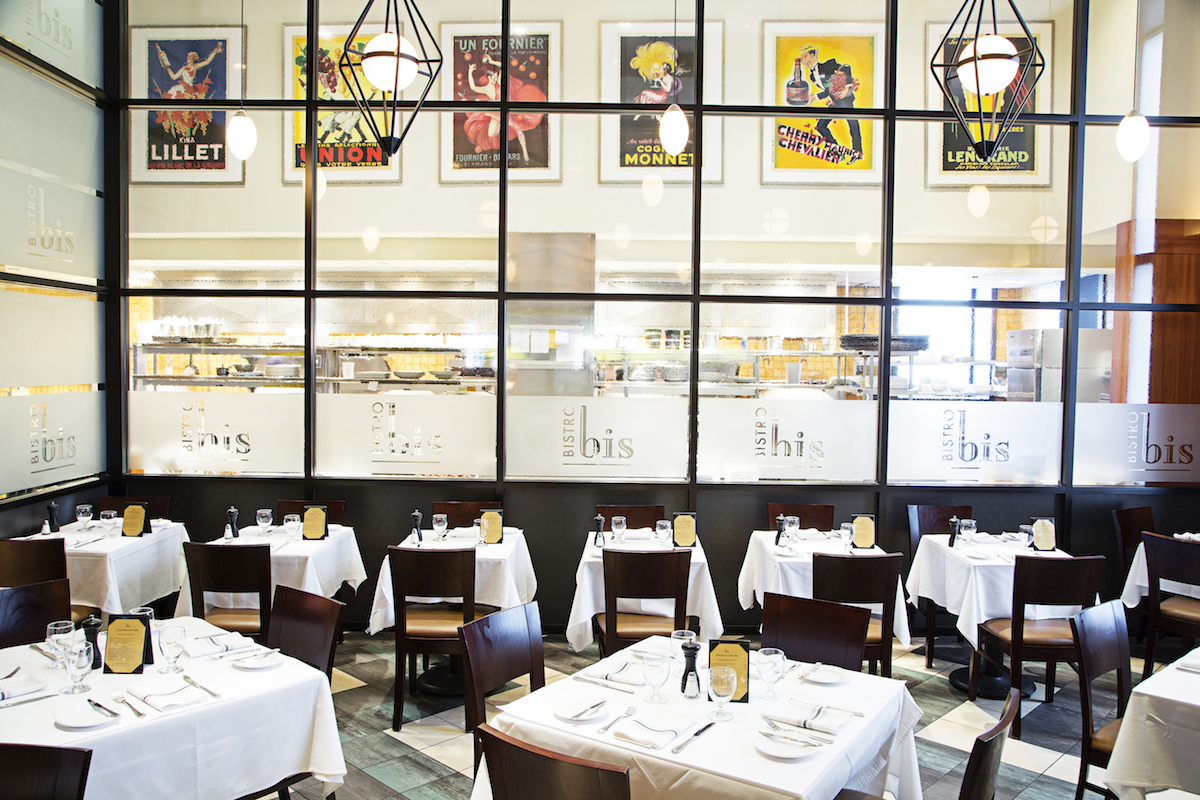 The Monocle
Spotted There: John Kasich
Located next to the Senate Office Building complex and the Supreme Court, this timeworn favorite has been serving the Capitol crowd since 1960. Long loved by both sides of the aisle, it boasts it was the "first table cloth restaurant" in the neighborhood. Many things about it haven't changed in the last half-century – its look, the formality of the service, or the food, so expect to feel like you're dining in a time capsule. Straightforward American fare fills the menu, such as an ample steak salad dotted with plenty of blue cheese, crab cakes with a slightly sweet red pepper sauce, and a hefty burger topped with mozzarella, peppers, onions, and chipotle mayonnaise. Make a reservation at the Monocle.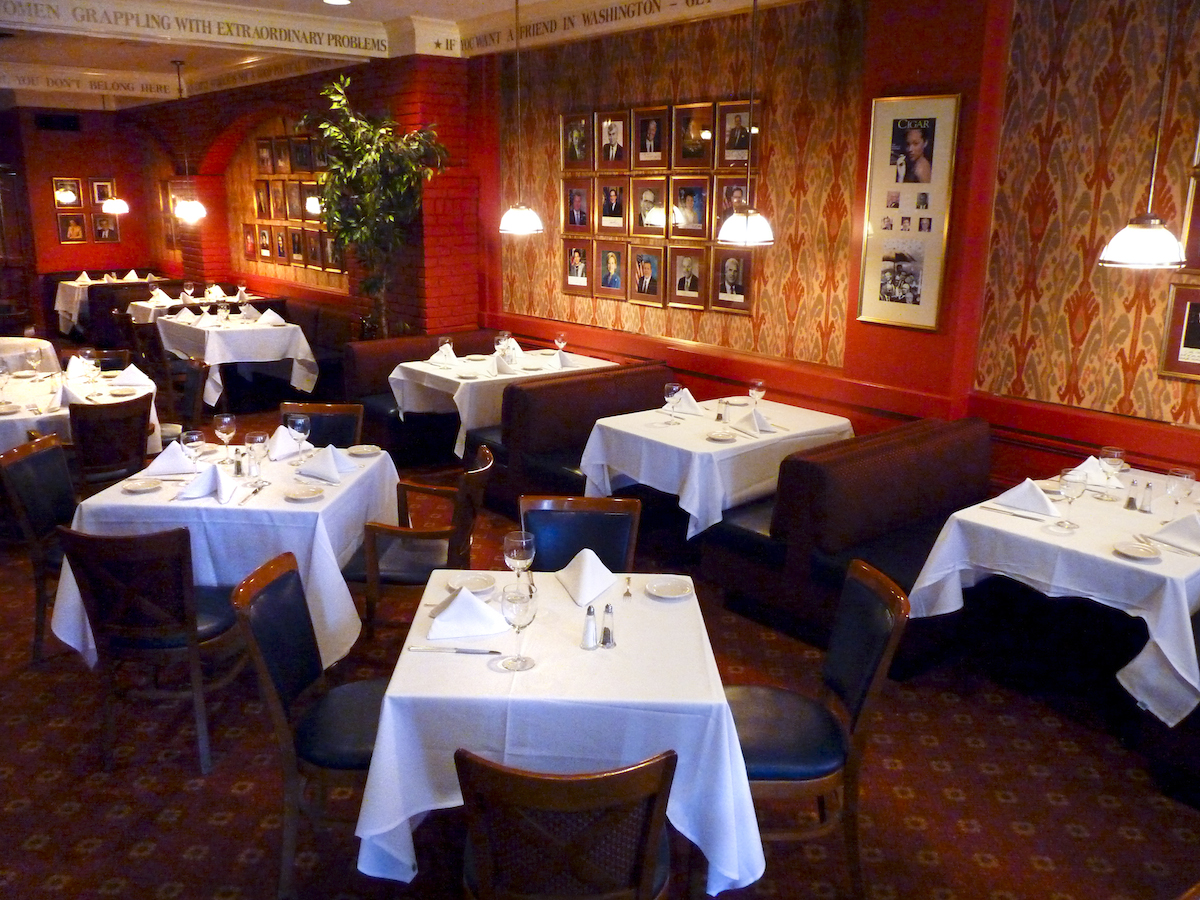 The Oval Room
Spotted There: Bill Clinton
Within a couple of blocks from the White House, it's a favorite with movers, shakers, and out-of-towners alike. Restaurateur Ashok Bajaj's downtown institution has hosted a pair of Presidents, Senator Dianne Feinstein, and former Secretary of State Condoleezza Rice, who once said it was her favorite restaurant. Executive chef John Melfi is at the top of his game, putting out plates that showcase ingenuity, creative combinations, and a reverence for top-shelf seasonal ingredients. Crisped up pork belly arrives with a savory peanut puree and barbecued chicharrones, while shrimp sit on a bed of coconut-y grits accented with sautéed spinach and charred onions. For dessert, the chilled Meyer lemon soufflé with perky blueberry compote that recalls warmer months and cardamom shortbread is a no brainer. Make a reservation at the Oval Room.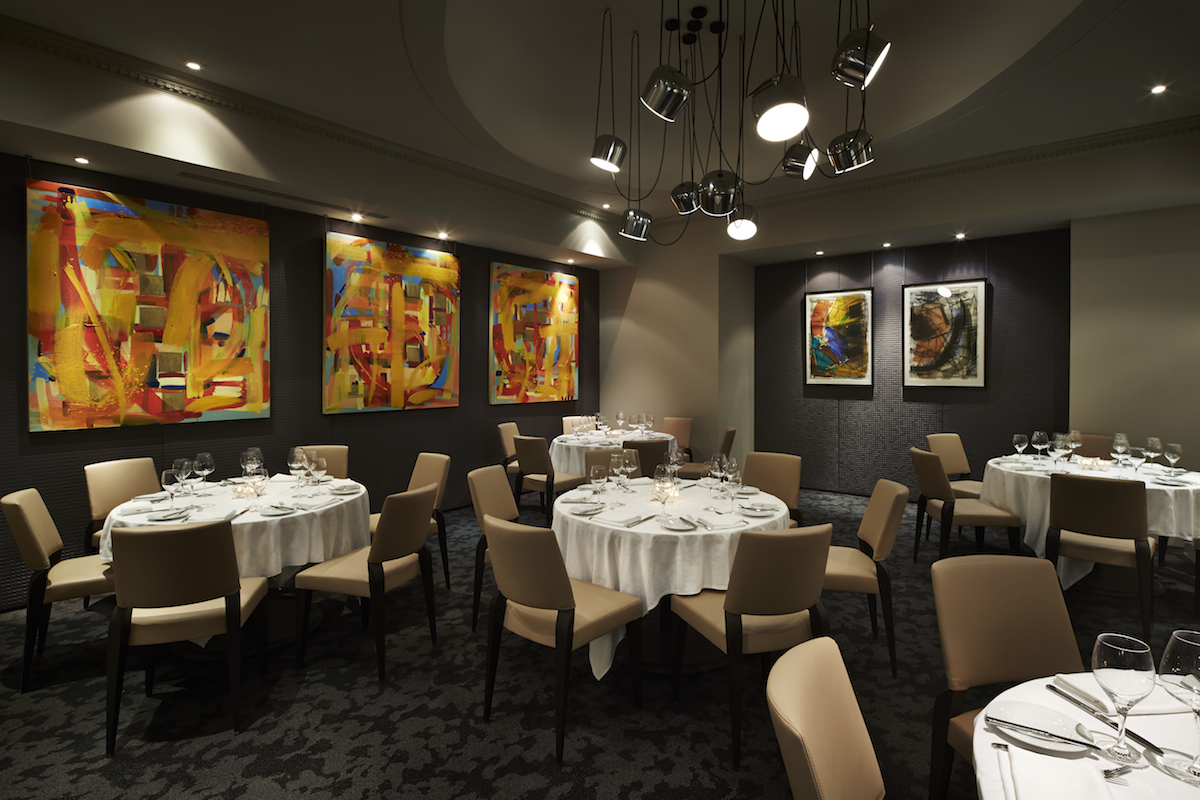 Bourbon Steak
Spotted There: Barack and Michelle Obama
The Four Seasons in Georgetown is a popular spot for visiting dignitaries and celebs. The hotel's 4,000 square foot Royal Suite upstairs was designed with them in mind, sporting a private entrance and bulletproof windows. Michael Mina's restaurant on the main floor is a see-and-be-seen scene, though there are plenty of dusky corners for more discrete diners. Executive chef Joe Palma – an alum of High Cotton, Westend Bistro, and Le Bernardin – is in top form here. At lunchtime, take aim at the butter-basted, oak-fired steaks, blue ribbon burgers (the lamb patty topped with tzatziki sauce, crumbled feta, and tomato-onion chutney is a highlight amongst highlights), and classically prepared chilled Maine lobster. Make a reservation at Bourbon Steak.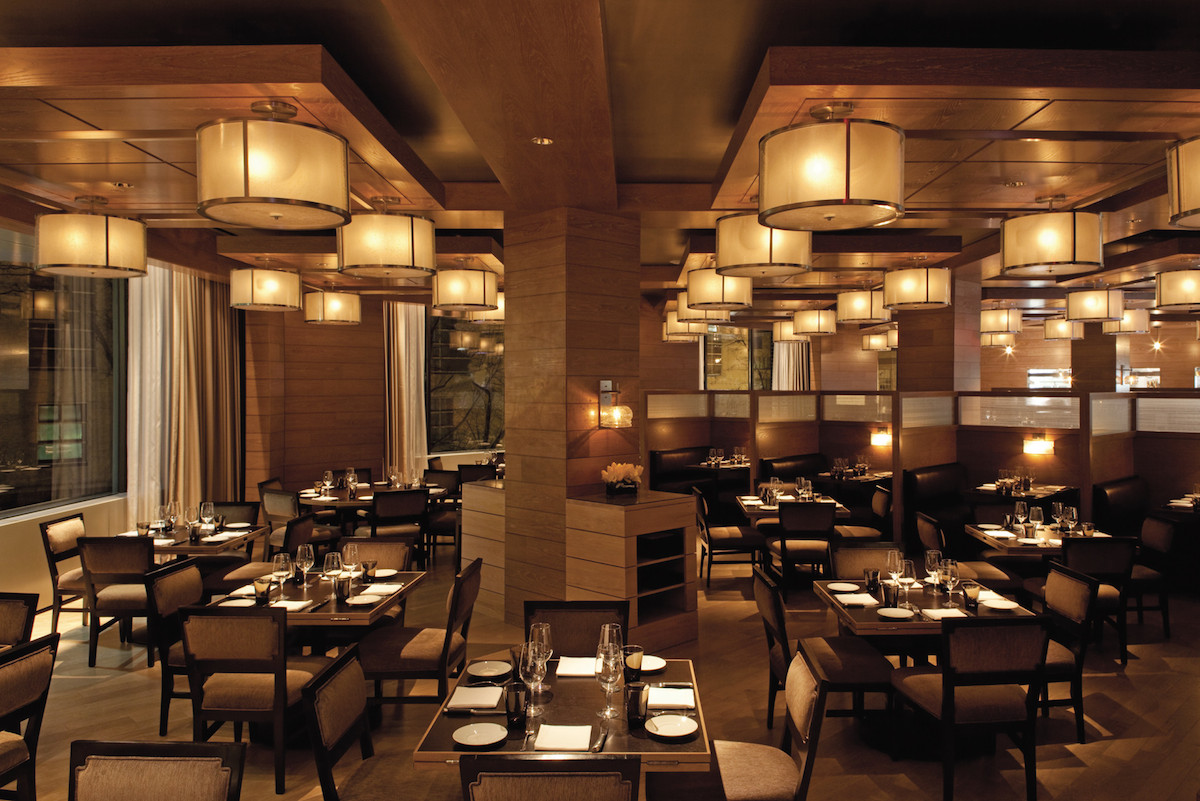 Medium Rare–Capitol Hill
Spotted There: John Boehner
Barracks Row feels a world away from D.C., yet it's just a short walk from all the action on the Hill. This super simple concept is no frills and all thrills. For $20.95, diners receive bread, green salad, culotte steak, and fries with an umami-rich secret sauce. And, there's a surprise: seconds are served halfway through the meal. Desserts are equally fuss-free but pack a punch. Choose between apple pie with a scoop of vanilla ice cream, a monstrous hot fudge sundae, or a big wedge of double chocolate fudge layer cake. One tip: don't ask for your steak to be cooked well done or else the staff will rightfully judge you. Make a reservation at Medium Rare-Capitol Hill.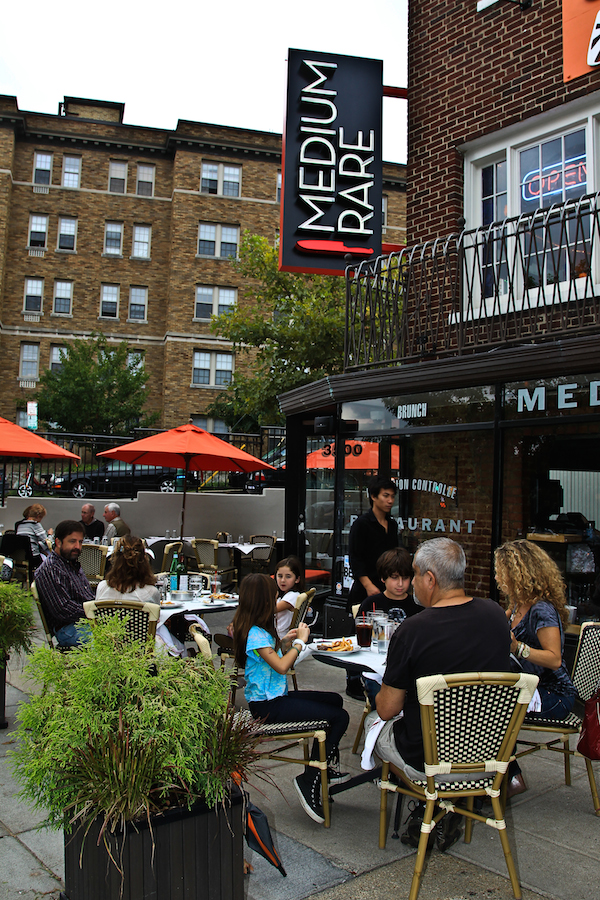 What establishments get your vote for the top D.C. power lunch restaurants? Let us know here or over on Facebook, G+, Instagram, Pinterest, or Twitter.
Nevin Martell is a Washington, D.C.-based food and travel writer and the author of several books, including Freak Show Without A Tent: Swimming with Piranhas, Getting Stoned in Fiji and Other Family Vacations. Find him on Twitter @nevinmartell and Instagram @nevinmartell.