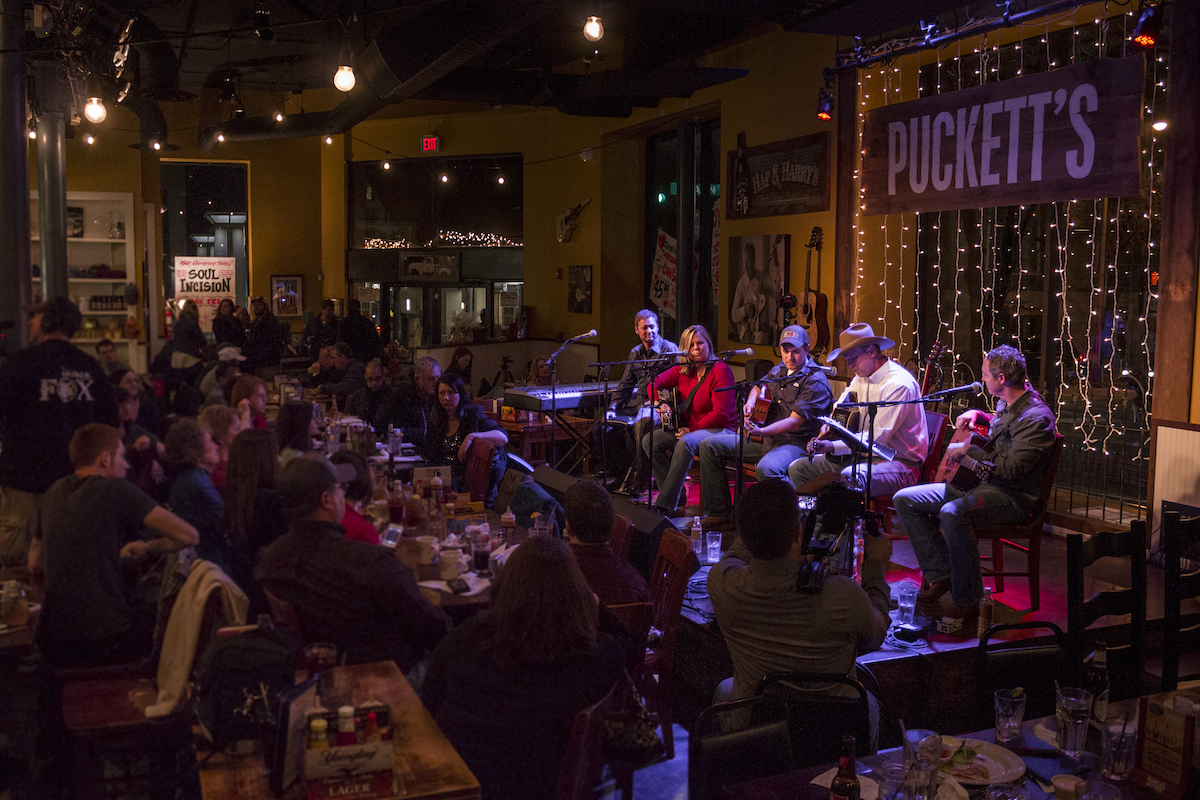 The music scene is as hot as the fried chicken, and the chances to have some fun into the wee hours are as sweet as the tea. Whether Nashville is where you're headed for your next bachelorette party or business trip, there are plenty of opportunities to grab a classic Southern bite, something with an international spin, and enjoy a bit of entertainment in between. Here are some of the top Nashville restaurants you won't want to miss. Not headed to Music City, U.S.A.? Find a spot near you on OpenTable.
Puckett's Grocery & Restaurant
You've gotta love a good breakfast buffet — especially one that serves up traditional biscuits and gravy, along with fluffy, free-range scrambled eggs courtesy of Tennessee's Willow Farms. Beer comes in a mason jar and there are plenty of Southern specialties, including barbecue and traditional sides, like collard greens and fried green tomatoes. There's music nightly in this Downtown haunt. Make a reservation at Puckett's Grocery & Restaurant.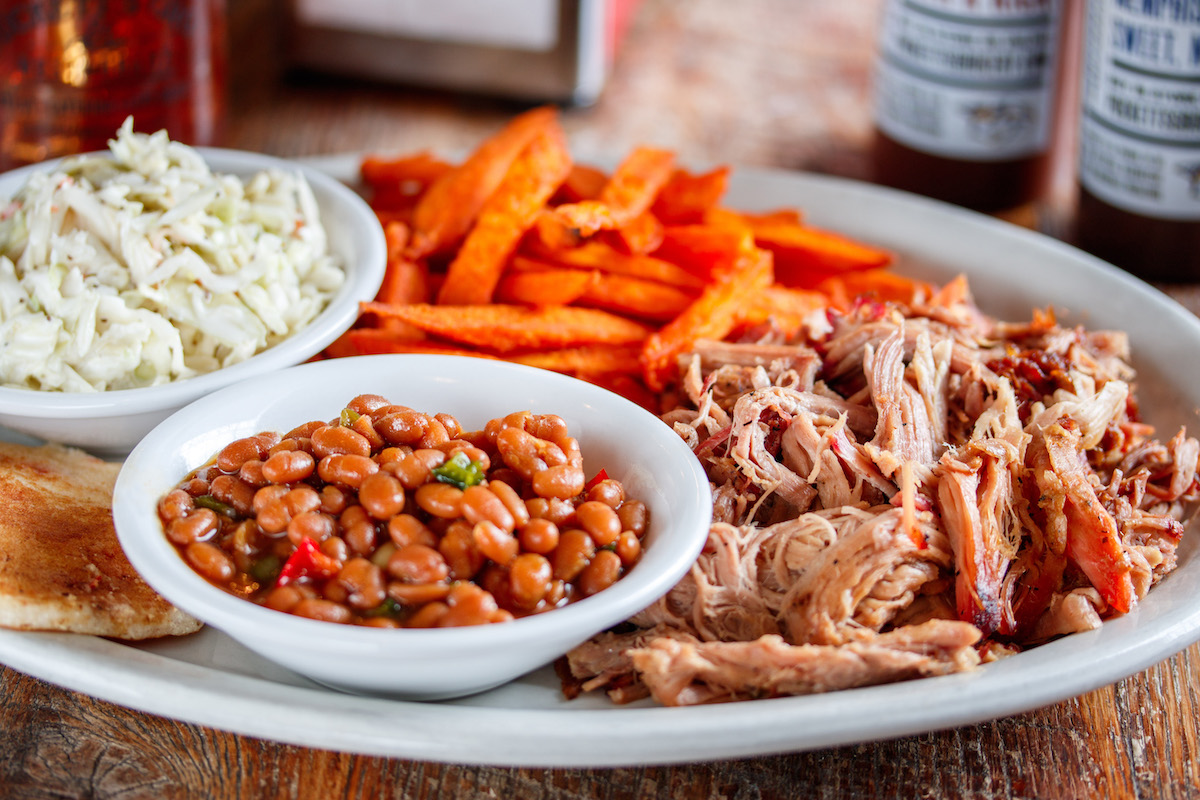 GEIST
If Germantown is one of Nashville's trendiest neighborhoods, then GEIST is certainly one of its hippest restaurants. Come with friends for the heaping but artfully plated charcuterie boards with Southern cheeses, or opt for the toothsome bacon jam with baked brie and grilled sourdough. The cornbread panzanella with cucumber and spring onions is particularly refreshing for a summer's night on the outside patio with friends, as is the tuna crudo or beef tartare. Make a reservation at GEIST.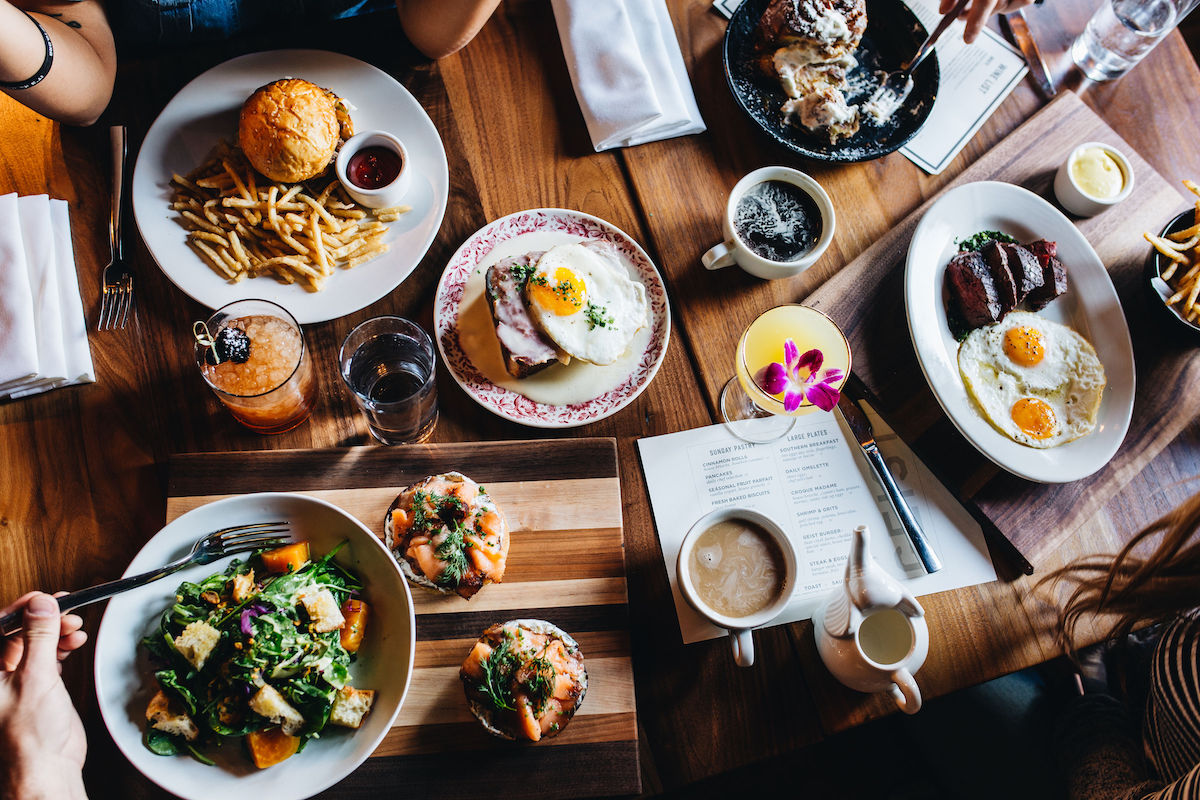 Gray & Dudley
21C Museum Hotel is one of the most-talked-about galleries and centers of hospitality in Nashville, certainly thanks in part to Gray & Dudley. Former private chef to musicians Rob Newton fits right into Music City, bringing black-eyed pea falafel, a juicy burger with pimento cheese, country ham and shrimp lumpia, and a dry-aged Tennessee strip loin with country ham to the table. Try to work in a visit by scoring a coveted first-Saturday-of -the-month reservation for the free neighborhood Art Crawl. Make a reservation at Gray & Dudley.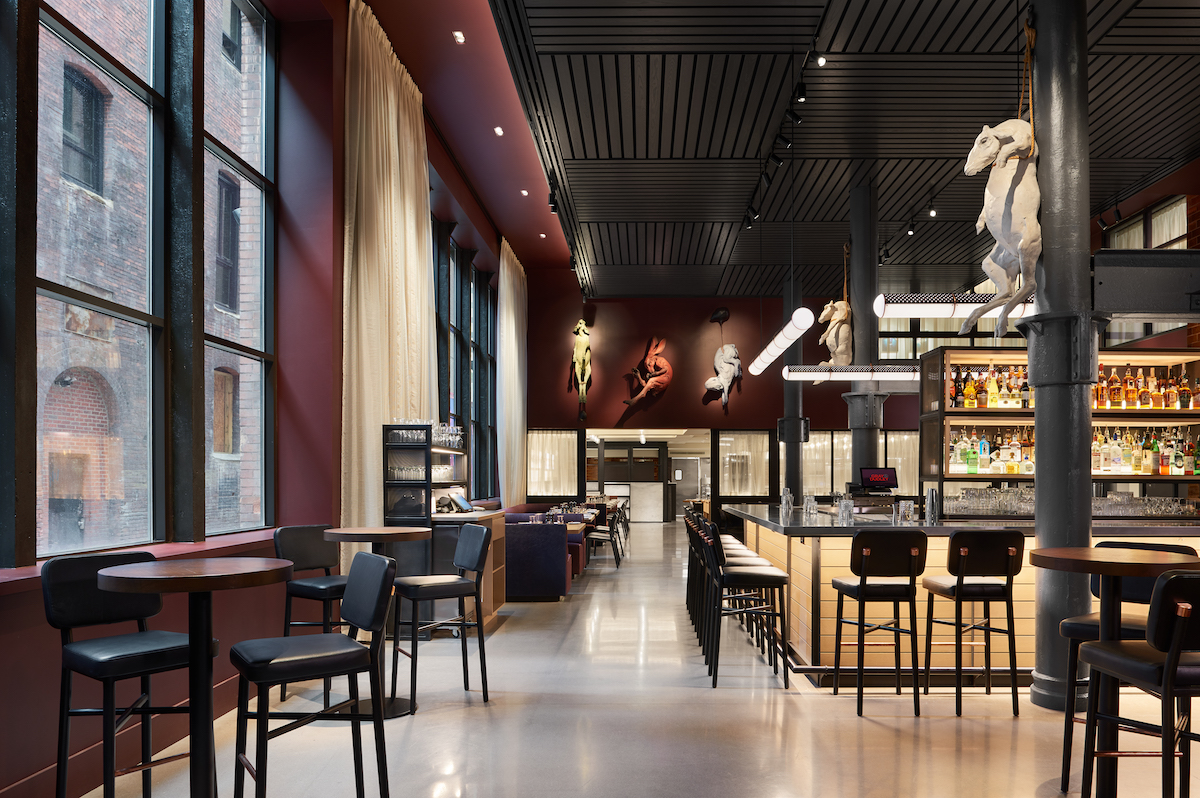 Pemrose
It's a long way from the ocean, but Pemrose gets coastal cuisine right, with a menu that's focused mostly on seafood (seafood cobb salad, lobster roll, ahi tuna); shellfish, like oysters; and sushi rolls. Landlubbers can rejoice with options that imbue a tropical vibe, with a soy-pineapple-glazed Hawaiian ribeye and a pork chop with stewed sea island peas. Enjoy free valet parking here in the Gulch neighborhood. Make a reservation at Pemrose.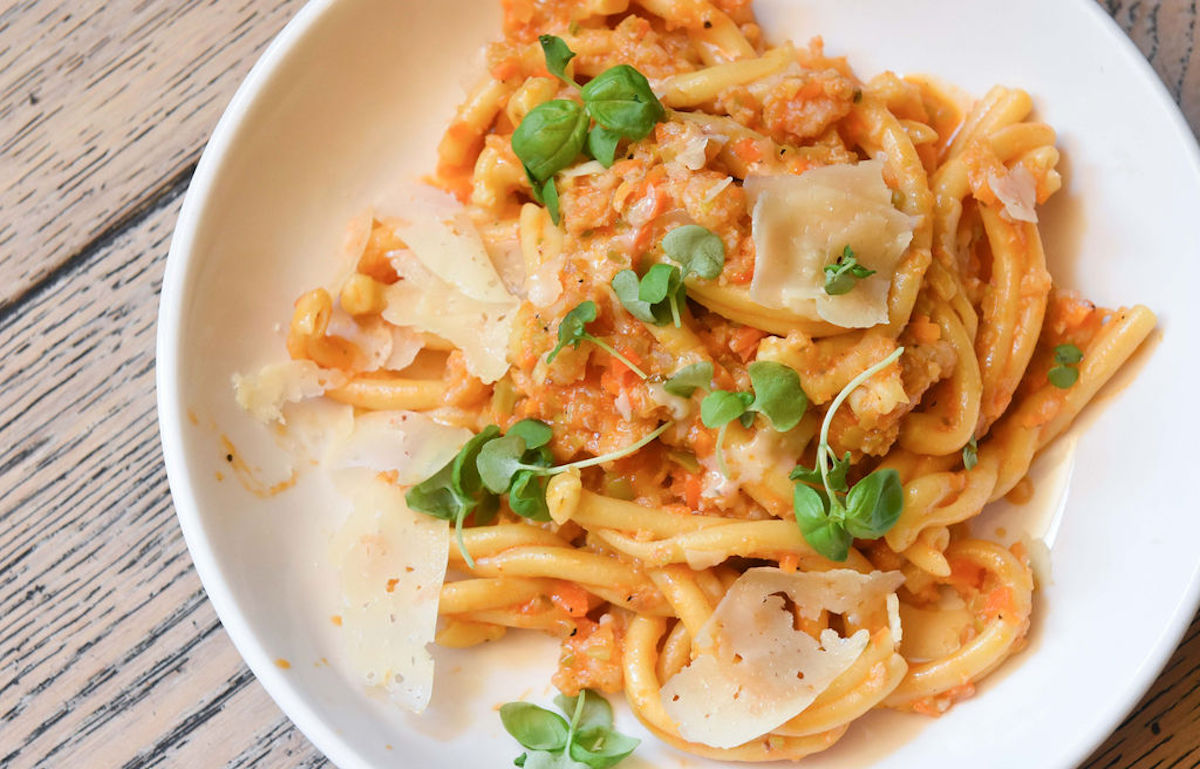 Josephine
It may be in the 12 South part of town, but the real highlight here is XbyX, or the 10 by 10 courses on Friday and Saturday nights. Chef Andy Little's Pennsylvania Dutch roots meet Southern hospitality with local specialties like hot scrapple covered in Nashville spices and served with frisée and a pickled vinaigrette. Or make it a romantic date night with the Josephine whole chicken for two with crispy potatoes and kale, followed by the seasonal peach cobbler for two. Make a reservation at Josephine.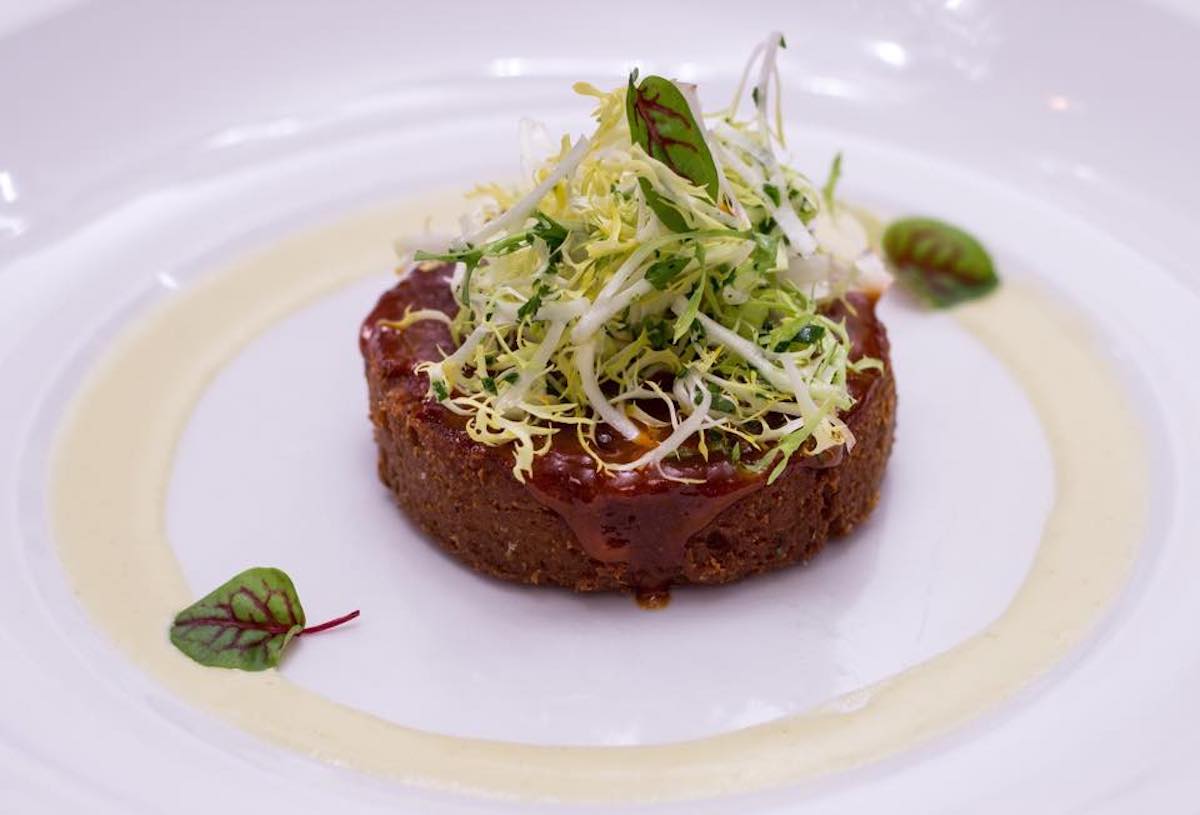 City Winery Nashville 
You can't visit this town without more than a little entertainment, but it's easy to work up an appetite watching all of those bands get down. Get out the forks and knives for the kickin' chicken egg rolls at City Winery, where Nashville's signature indulgence, hot chicken, gets a new spin with red and green cabbage for crunch and cheddar and cream cheeses to cool it down a bit. Make a reservation at City Winery.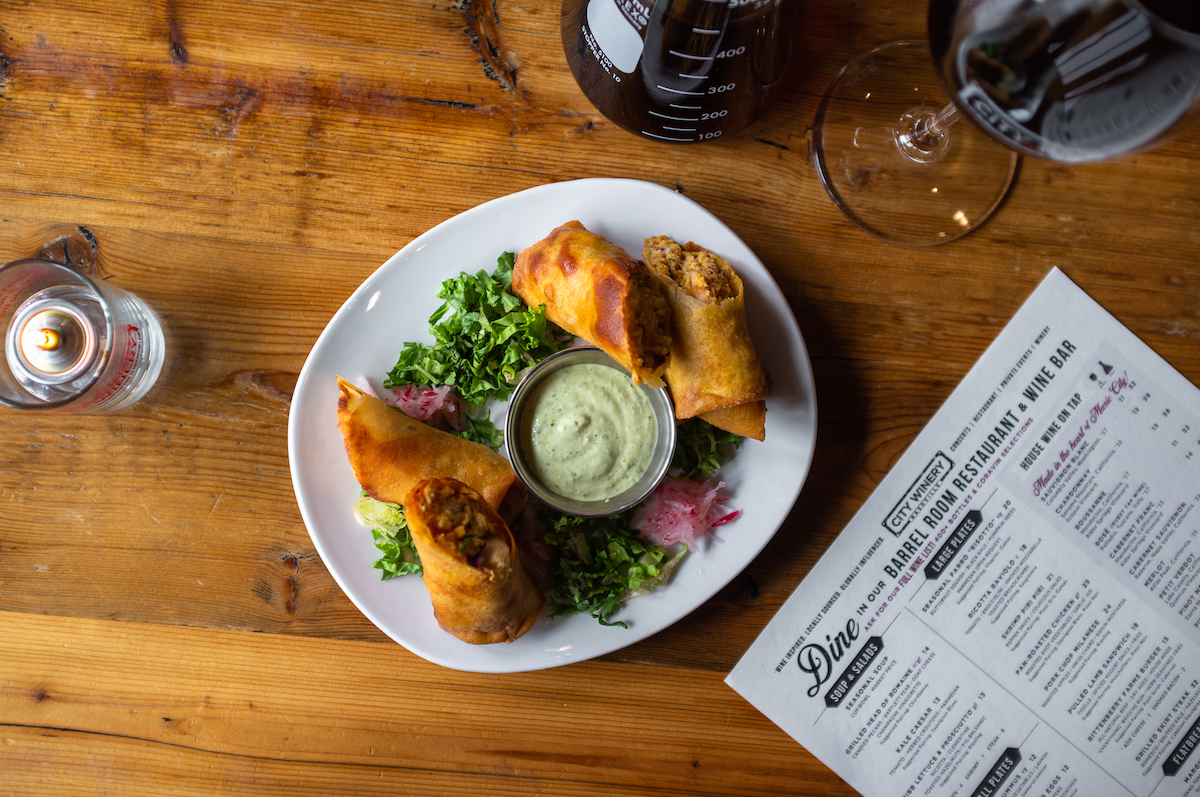 Tavern at Bobby
France, Argentina, and NOLA beckon on a menu that features a croque monsieur, steak with chimichurri sauce, and Creole shrimp, all inspired by chef Jeff Axline's "travels and a sense of nostalgia." The throwback interior at this stylish new hotel features mid-century furnishings the cast of Mad Men would love. Those looking for regional cuisine can expect some local highlights, too, like sorghum-rubbed pork chop with smoked cheddar grits and a fried green tomato BLT. Make a reservation at Tavern at Bobby.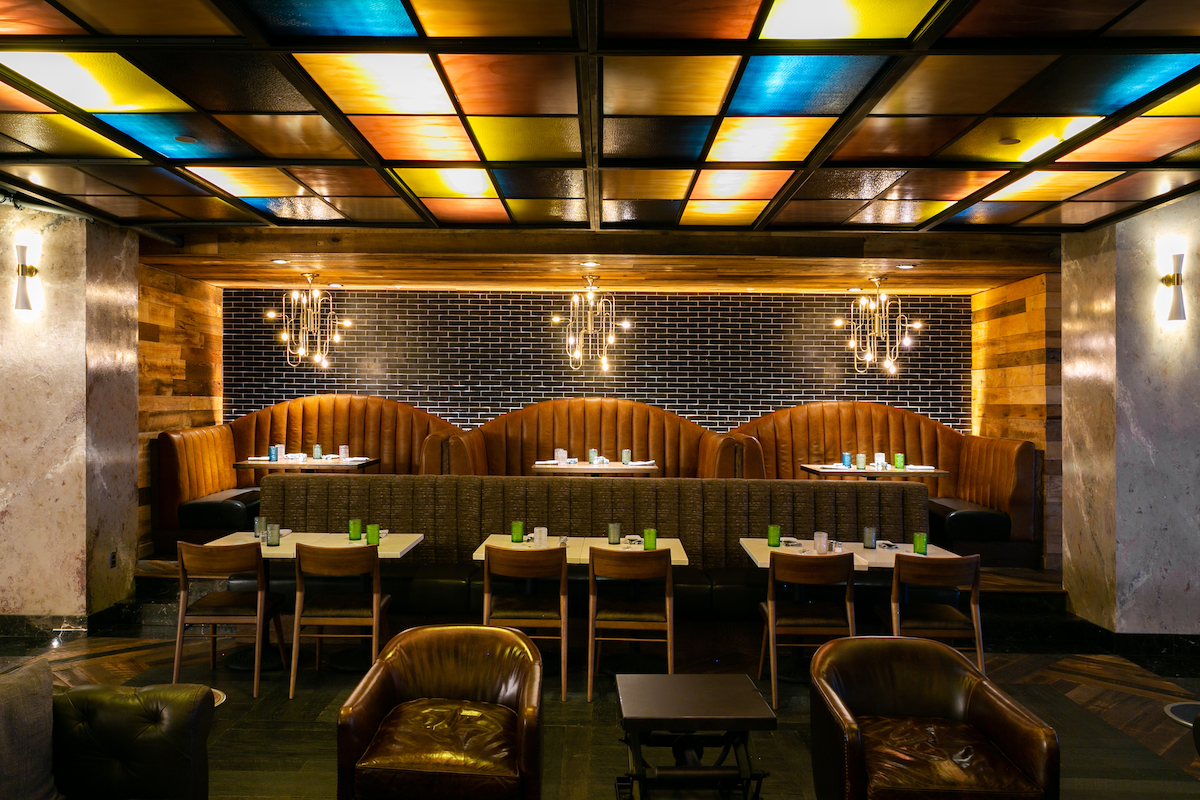 Mockingbird
Those looking for a menu with some snark are in for a treat — all of Mockingbird's drinks, plates, and desserts have some sort of fun and funky name (Feeling Grate!, Poultry in Motion, for example). Global flavors feature in each, like bratwurst, Italian arancini with a Southern twist thanks to pimento cheese, and a bulgogi-style hanger steak. Make a reservation at Mockingbird.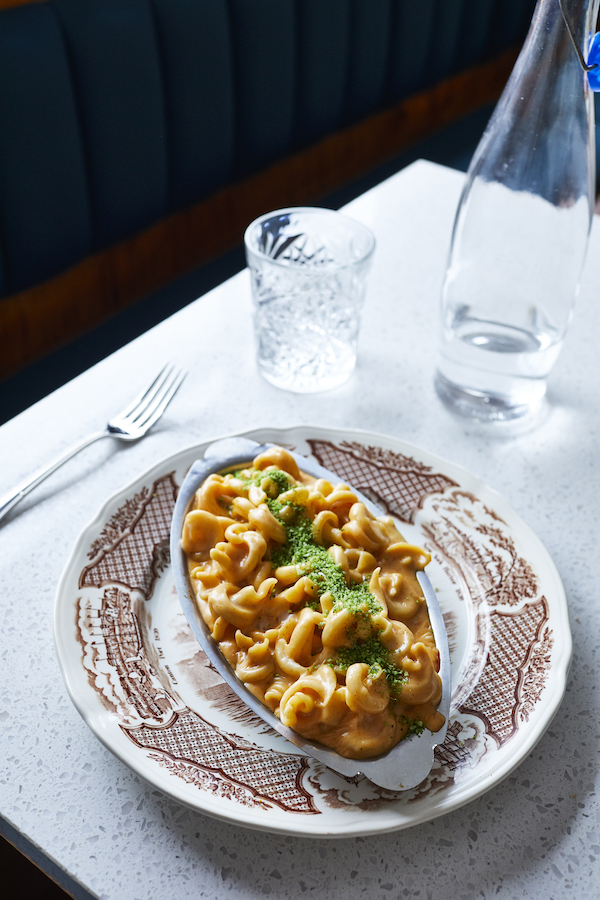 Chauhan Ale & Masala House
Nashville has a rich and thriving immigrant population, which has imbued the food scene with something to please just about every palate. Chef and co-owner Maneet Chauhan's global fare fuses Mumbai and New Delhi with Nashville in fun dishes like hot-chicken pakoras and locally sourced Kenny's Farmhouse Cheese curds top tandoori chicken poutine with masala fries. Make a reservation at Chauhan Ale & Masala House.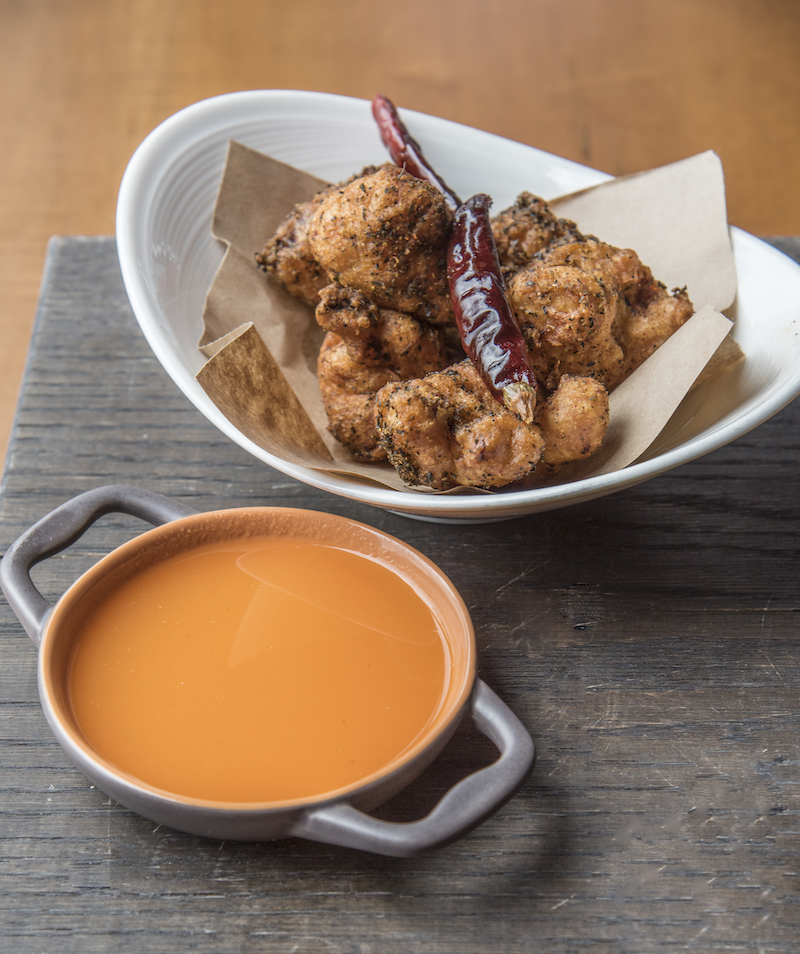 Tansuo
Nashville has a kicking scene for night owls, which is why Tansuo's menu reminiscent of China's night markets hits the spot. Contemporary cuisine includes street fare like Hangzhou late-night noodles with ground pork and smoked tofu, Southern nods with Szechuan dry-fried okra, and fun specials including Wok & Wonton Wednesdays ($6 wontons, $14 wok dishes, half-price wine bottles), a Sunday dim sum brunch with bottomless $15 cocktails, and sake Sundays for half-price bottles. Make a reservation at Tansuo.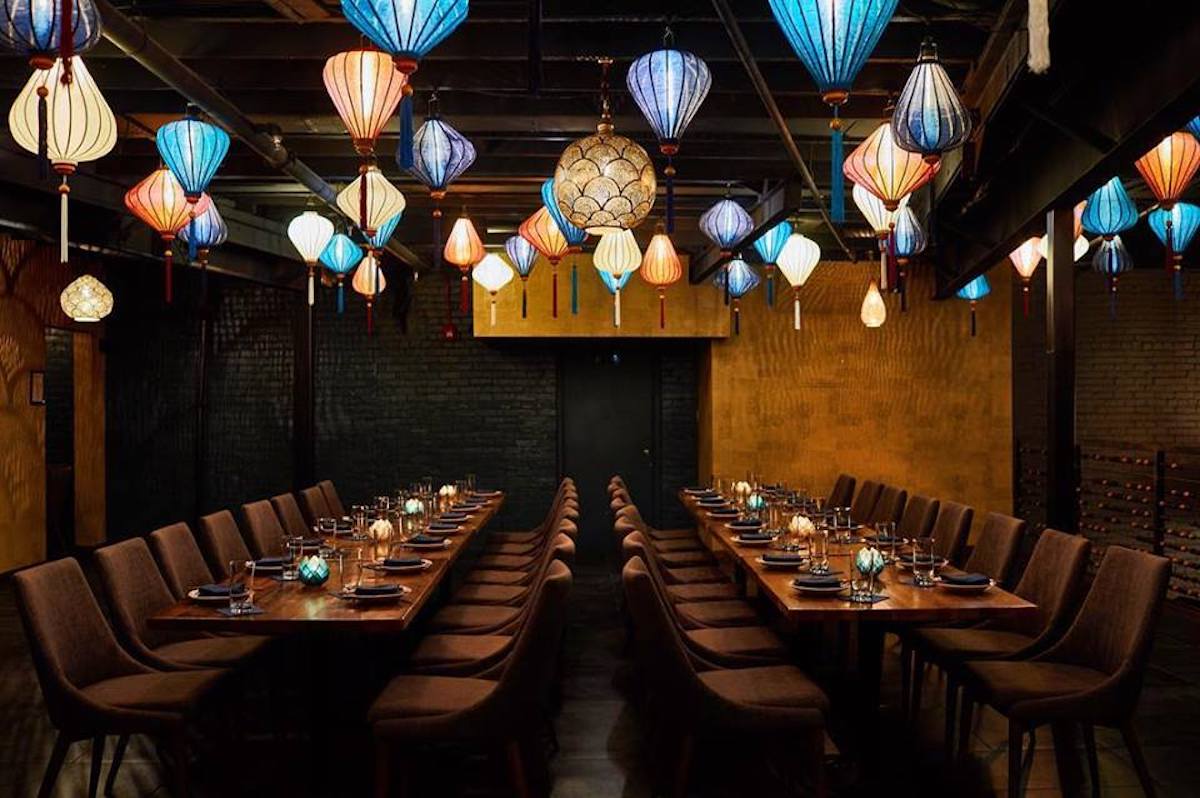 Tell us your picks for top Nashville restaurants here or over on Facebook, Instagram, Pinterest, or Twitter. And, remember to snap + share your #dishpics with us on Instagram for a chance to win in our weekly giveaway.
C. Dimiti is a true carb addict who can't resist a good breadbasket, but is just as excited about a good side of Brussels sprouts. She thinks the best restaurants and chefs are those who are inspirational, thus forcing those who keep shoes in their oven for storage to reorganize and try to re-create the magic at home. Shoutout at foodfitfun27@gmail.com.
Photo credits: All photos courtesy of featured restaurants; Jessica Amerson (Geist); Michael Sati (Josephine).