There are more than 50,000 restaurants on OpenTable worldwide – including in Berlin. And, thanks to its position as one of Europe's most affordable capitals, you should have some extra cash to spend dining out when you're in town. From traditional locally sourced German cuisine to flavors evoking the international fusion of cultures and Michelin-starred hot spots, breakfast, lunch, and dinner offer a smorgasbord of options. Whether you're passing through on a business trip or taking a family vacation to this bustling city, here are the top Berlin restaurants you need to try now. Need help getting to Berlin? Search hundreds of travel sites at once on KAYAK.com. Not headed there? OpenTable has got you covered with the right restaurant near you. 
Oderberger
A century ago, no one would have dreamed that the thermal power station for the town baths would become a haven for haute cuisine, but today Oderberger has been converted into a soaring tri-level, light-filled space buzzing with options to taste regional cuisine with German wines. Brunch is especially fun, with an abundant spread of fresh pastries and juices—and the opportunity to watch passersby from the sunny patio for hours in the hip Prenzlauer Berg neighborhood. Make a reservation at Oderberger.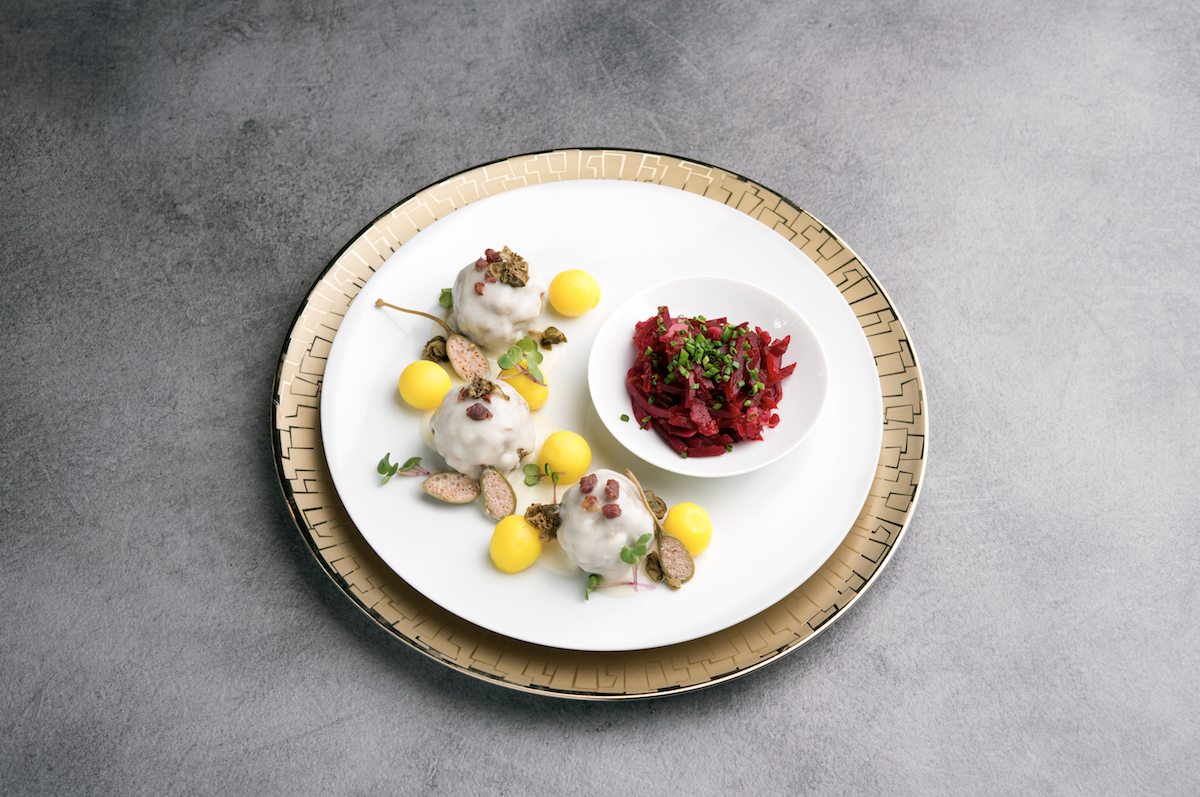 Cookies Crème
Hard to find but easy to love, Cookies Crème takes vegetarian dining to a whole new level (and was awarded a Michelin star for doing so). The tucked-away industrial space offers up a heaping helping of cool, and three- and four-course menus mean no one leaves hungry. Mix and match the number of courses from the starters, mains, and desserts, including indulgent quail egg in brioche with truffle jus; vegetarian "caviar" with avocado; parmesan dumplings with truffle stock; and, of course, a chocolate cookie with cassis and pistachio. Make a reservation at Cookies Crème.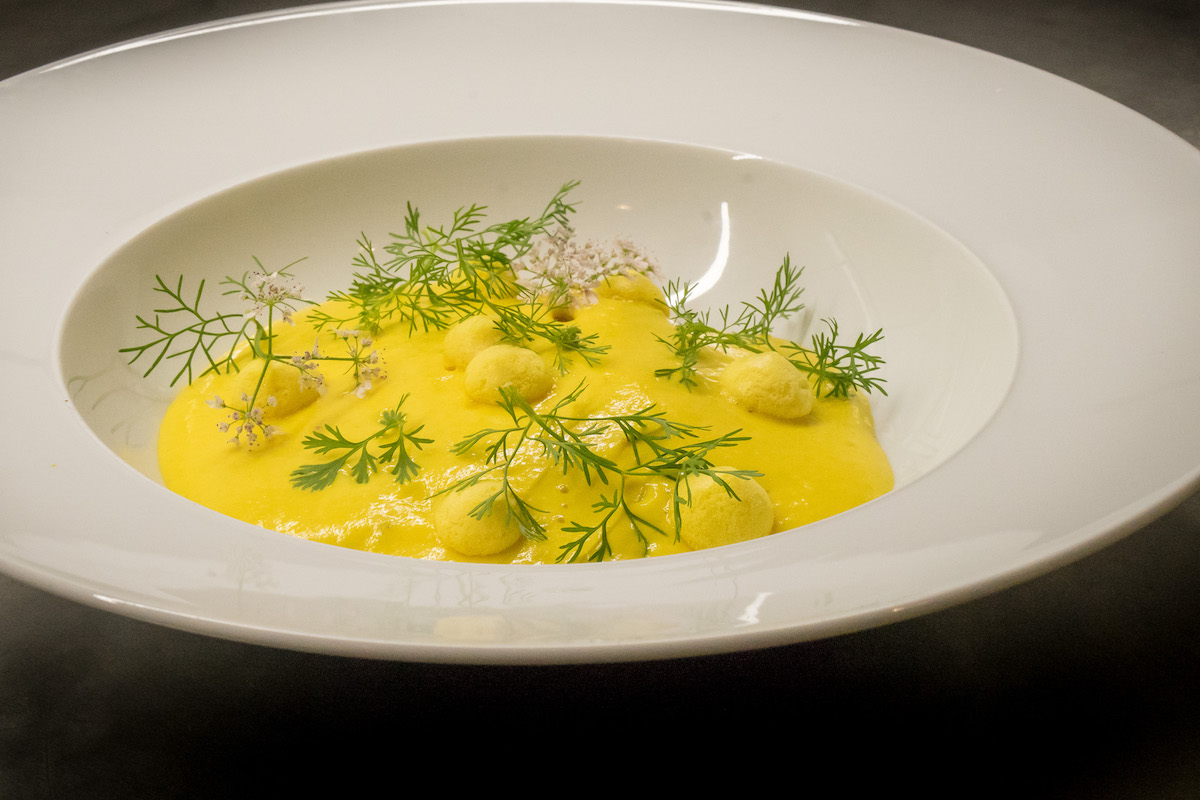 Nobelhart & Schmutzig
Pull up a lambswool-covered chair around a horseshoe dining table and host-sommelier Billy Wagner and team will give you three hours of the ultimate locavore's dream—all 11 seasonal courses. Watch as Michelin-starred chef Micha Schäfer and team prepare (pictured, top) dishes using Berlin-area-only products, right down to using only local spices (no pepper, lemon, chocolate, tuna, curry). The flavors of kale, radish, potato, apple, and more dance, expertly paired with housemade non-alcoholic beverages or European wines and beers. Make a reservation at Nobelhart & Schmutzig.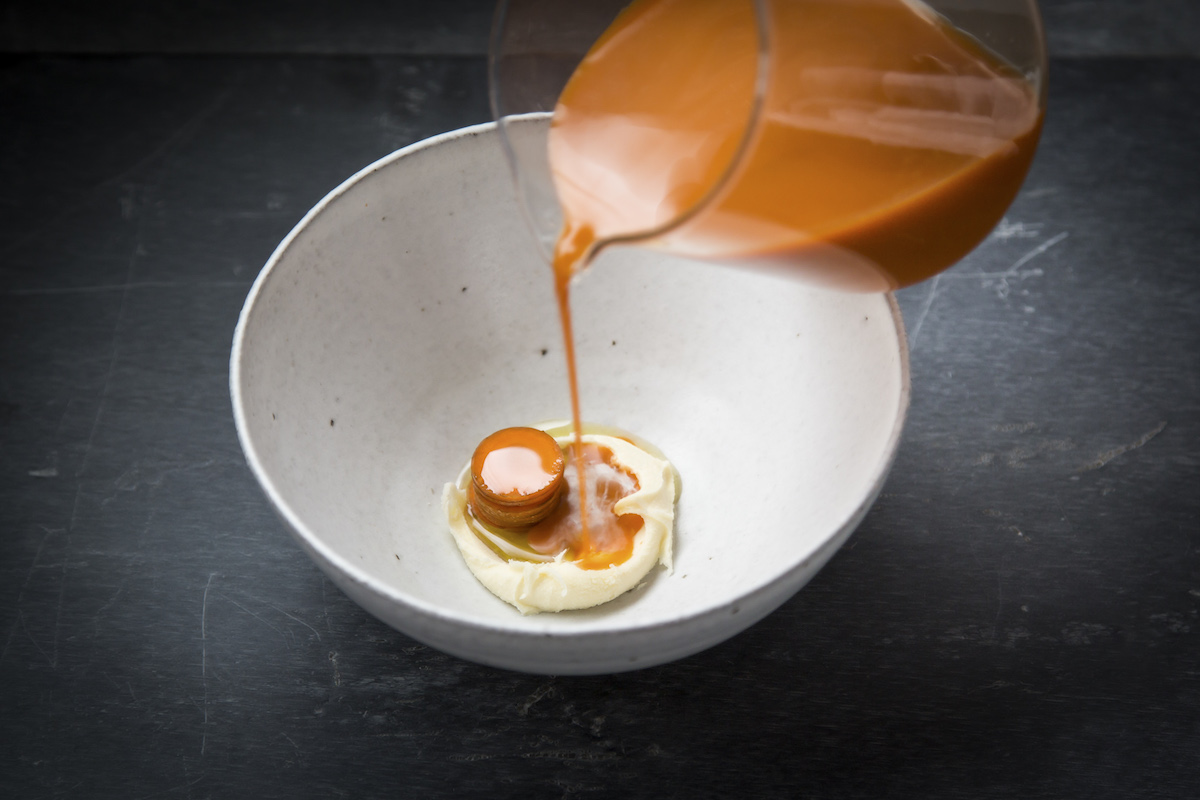 Sra Bua
Anyone visiting Berlin would be remiss to miss out on native son and Michelin-starred "Chef's Table" favorite Tim Raue. There are plenty of options to choose from but one of the ones that won't break the bank is, much like Berlin's population, a study in fusion. Casual Sra Bua ("lotus blossom" in Thai) puts an Asian spin on Raue's signature flavors – and enjoys one of the best locations in town, just steps away from Brandenburg Gate. Traditional veal neck meets modern with tamari gravy and shiso, and beef dim sum is served alongside beets and morels, with convenient half-portions; there are also family-style and bar menus. Make a reservation at Sra Bua.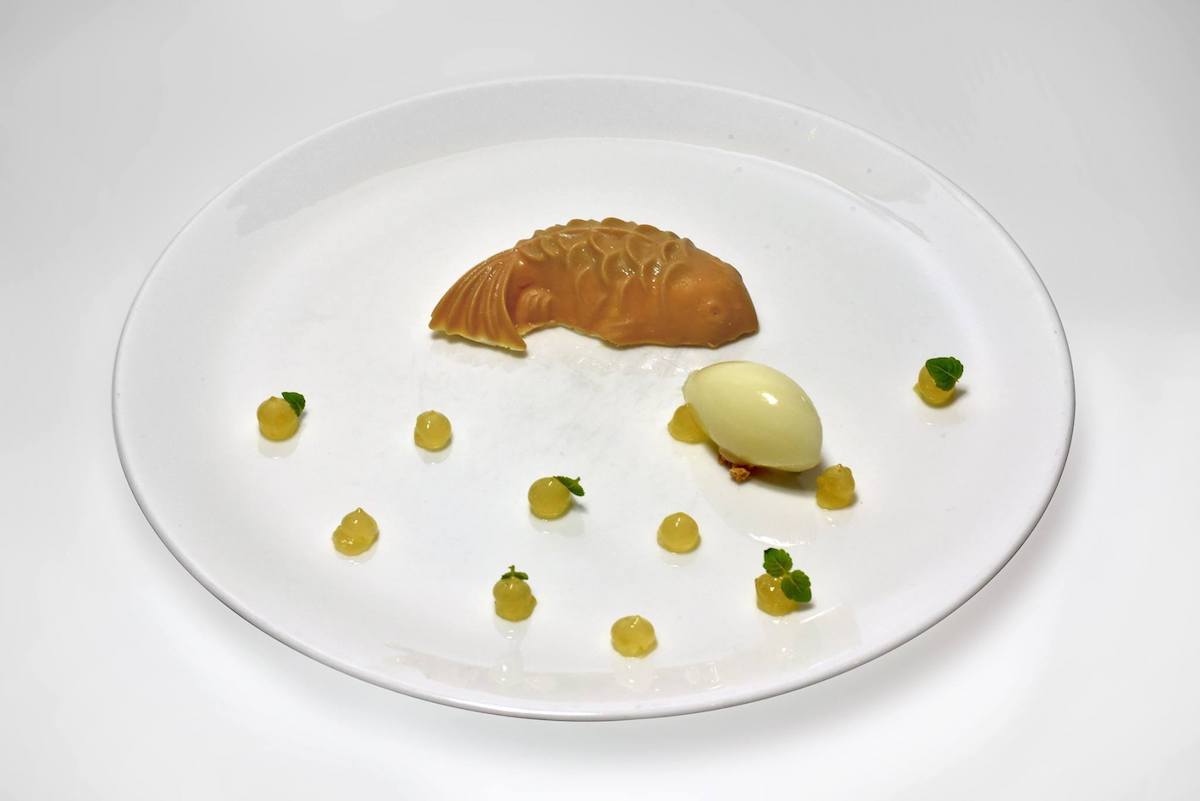 Bricole Bar
"Small plates" isn't really a big thing in most parts of Germany, but they promise big flavors at Bricole Bar. The bohemian neighborhood of Prenzlauer Berg welcomes different styles, flavors, and colors, all of which can be found on perfectly portioned seasonal plates that change every two weeks or so, like steak tartare with shaved Brussels, and crispy pork belly. Though the intimate atmosphere and menu skews French bistro, the wine list is extensive and international. Make a reservation at Bricole Bar.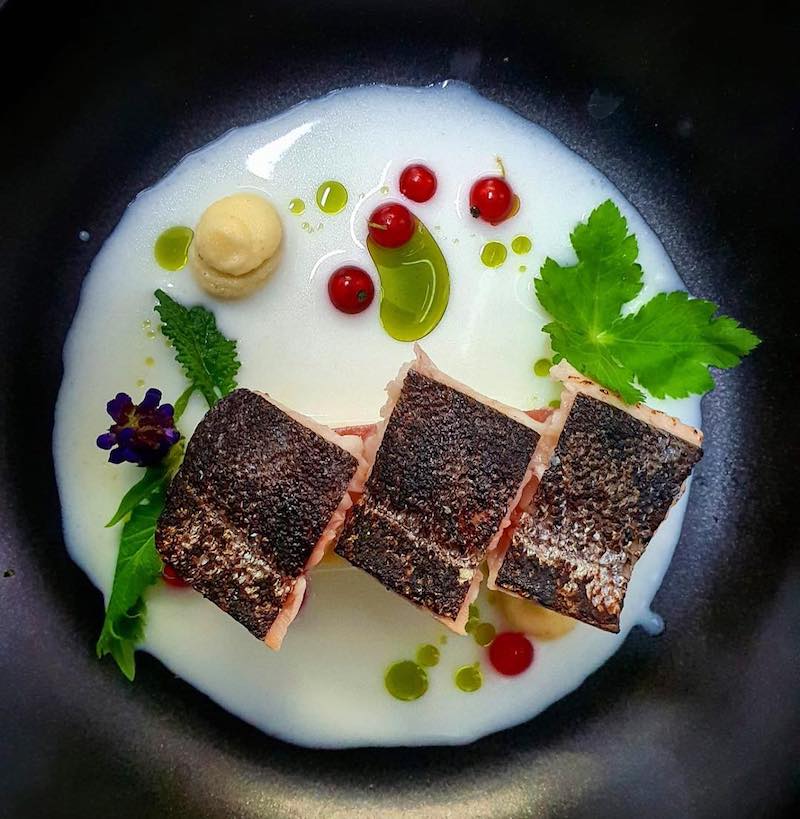 Le Petit Royal
No matter what the daily catch is, it's mouthwateringly tempting thanks to a pan-fry in hazelnut butter. While the focus at Le Petit Royal is fresh fish, it's also a bit of eye candy. Just like sister restaurant Grill Royal, the smaller sibling in Charlottenburg has all the allure of Brigitte Bardot and Marion Cotillard thanks to a French-classics menu and list of celebs who like flock to just 50 seats to admire a large collection of contemporary art. Make a reservation at La Petit Royal.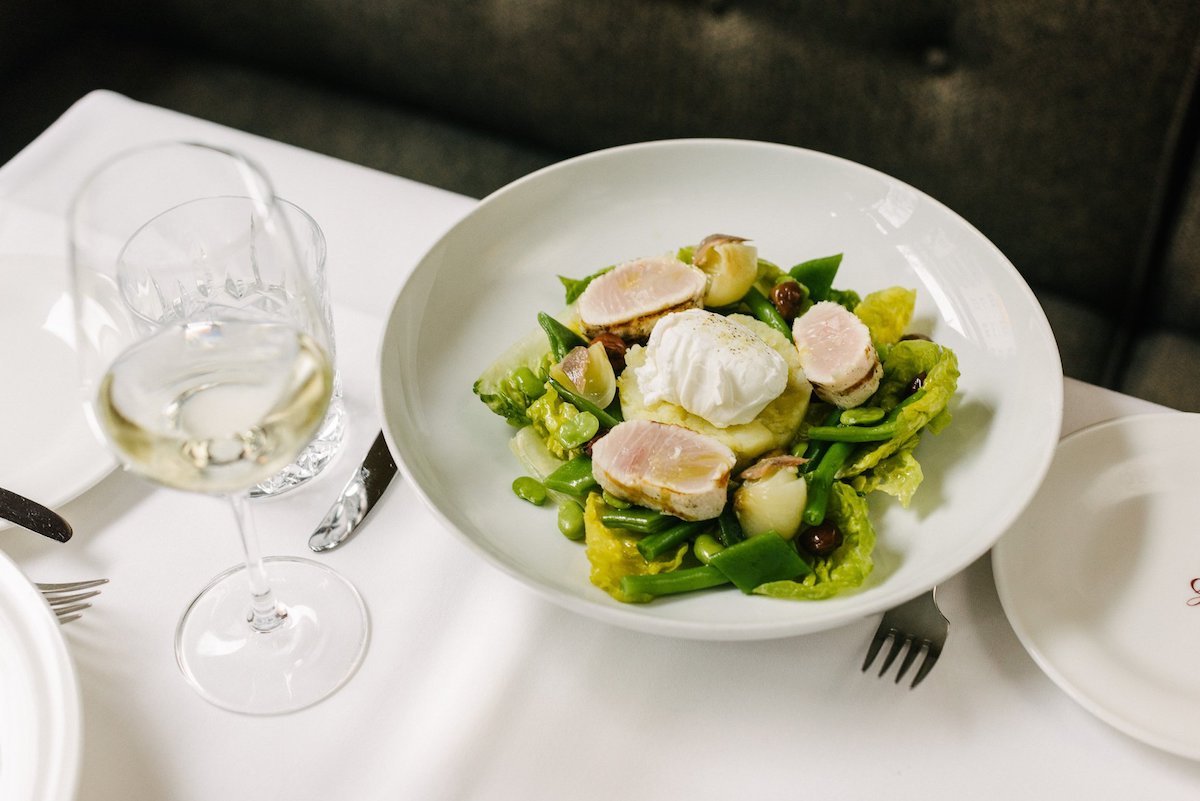 Panama
Industrial spaces often have a flair for being cold, but no so at Panama, where the light-filled, warm white space with tropical plants is just as welcoming as the friendly service. (The name was inspired by a popular German children's book, Oh, wie schön ist Panama, after all!). German international small plates are fit for adult appetites, however—and tastes. Menus change frequently but Panama empanadas and sesame ponzu are frequent faves. Make a reservation at Panama.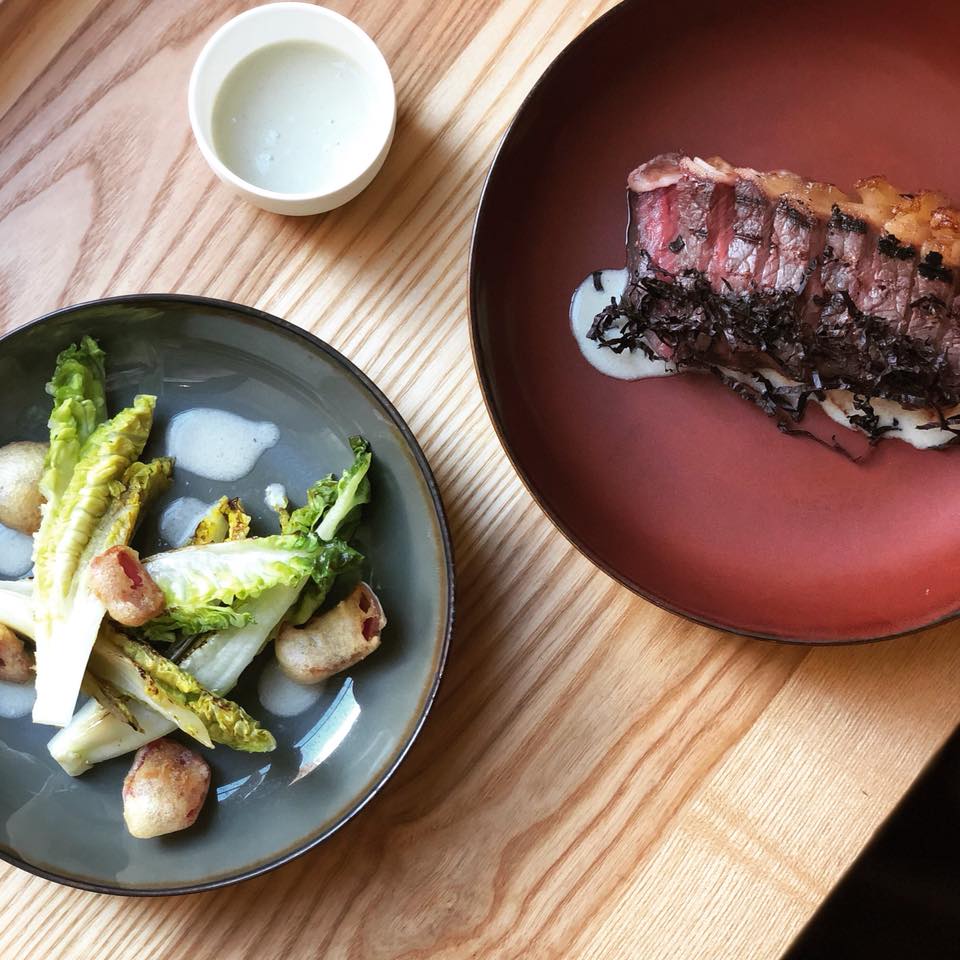 Tell us your picks for top Berlin restaurants here or over on Facebook, Instagram, Pinterest, or Twitter. And, remember to snap + share your #dishpics with us on Instagram for a chance to win in our weekly giveaway.
Carley Wade is a travel writer whose experiences eating street food in Japan, English peas in the UK, free-range steak in Argentina, and Brussels sprouts at Estragon tapas in her hometown of Boston have provided unforgettable culinary inspiration. Shout out at carleythornell@gmail.com.
Photo credits: Kamille Rahm (Nobelhart & Schmutzig).