The humble sandwich has been getting an upgrade, thanks to clever chefs who are elevating the lunchtime classic into something sublime. Check out these restaurants for next-level sandwiches that will make any meal feel special. Not near any of these spots? We can help you find the right restaurant for you on OpenTable.com.
Palm House, San Francisco, California
Generous rectangles of pink centered seared tuna star in this banh mi. The fish filets are pumped up with Thai chili aioli, pickled carrots, daikon, jalapeños, cucumbers, Thai basil, cilantro, and mint. The satiating sando comes with a side of curried pickled vegetables. Make a reservation at the Palm House.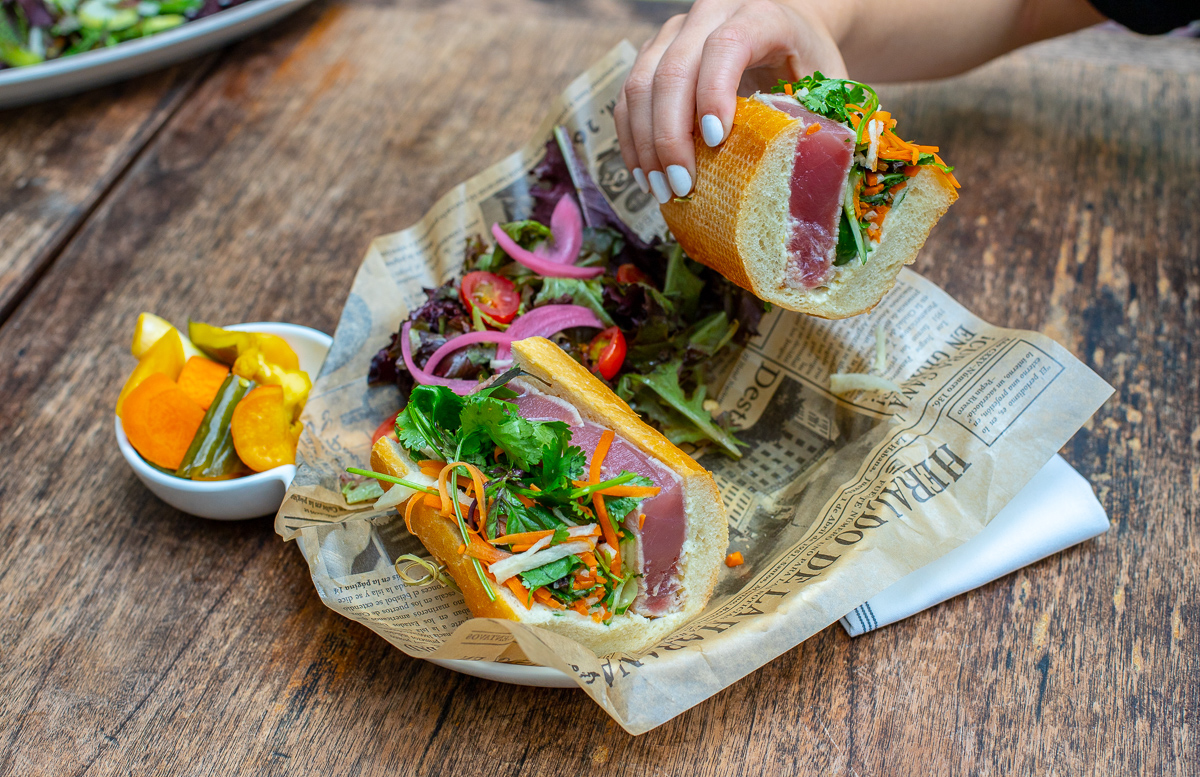 Toups South, New Orleans, Louisiana
Better have a second napkin at the ready when you tackle this epic fried chicken sandwich. The crunchy clucker is topped off with braised greens, buttermilk dressing, and Gruyere. In case that isn't enough, there's a pickle and skin-on fries as sides. Make a reservation at Toups South.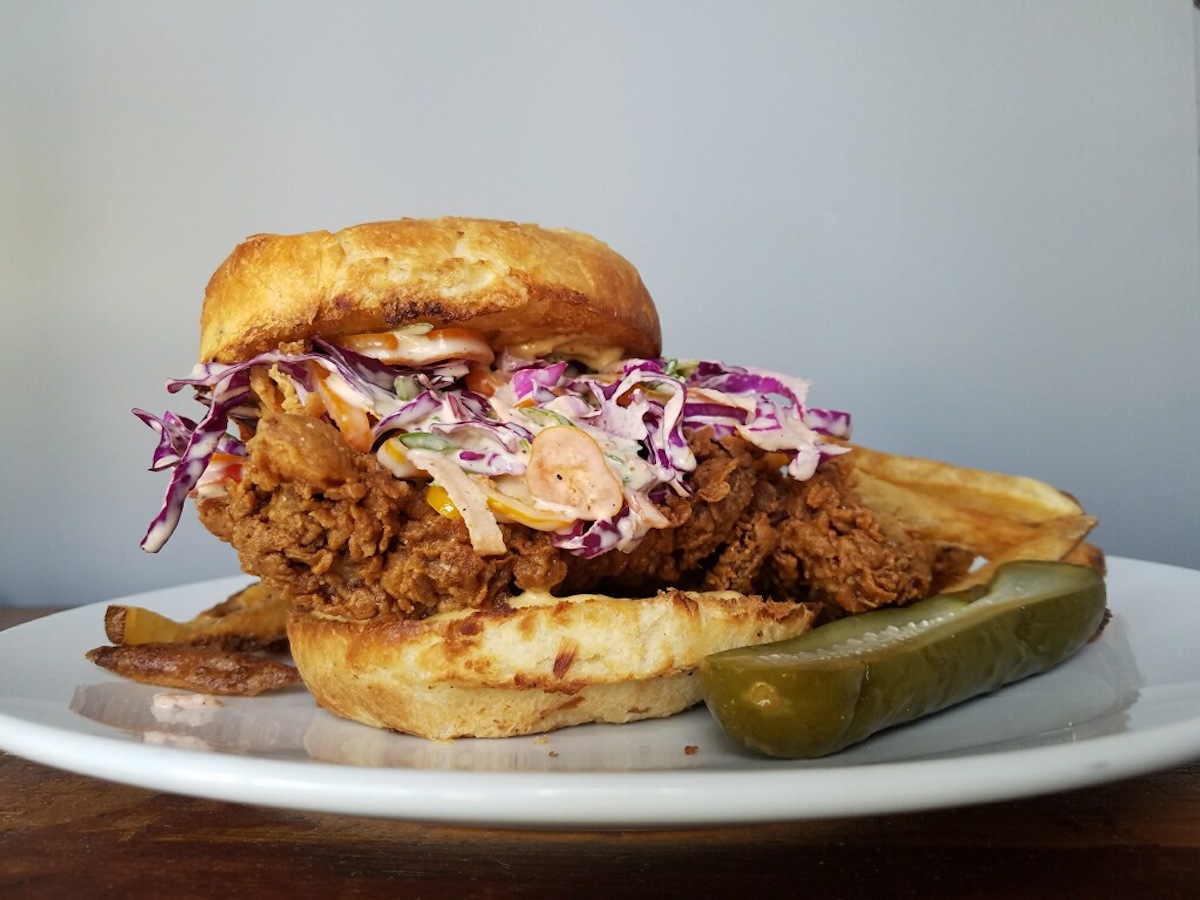 Datz, Tampa, Florida
It's not perfection – it's Porkfection. There's pig three ways: pulled pork, sliced ham, and pork belly. Plus, white cheddar, tobacco onions, and a firecracker sauce that lives up to its name. Make a reservation at Datz.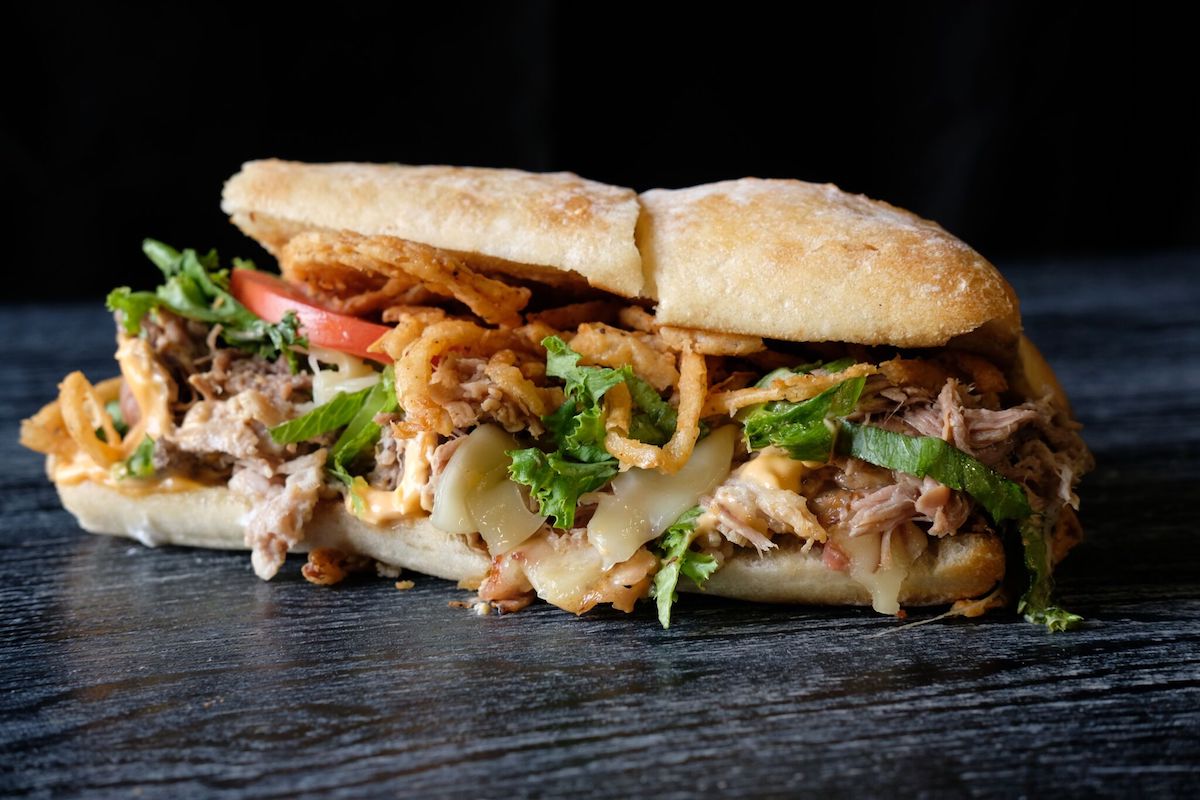 Pisco y Nazca, Washington, D.C.
The lomo saltado is practically the official sandwich of Peru. This traditionally minded version features a grilled ciabatta roll piled high with lettuce, tomatoes, beef stir fry, shoestring potatoes, and rocoto pepper aioli. Take a bite and you'll swear you're in Lima. Make a reservation at Pisco y Nazca.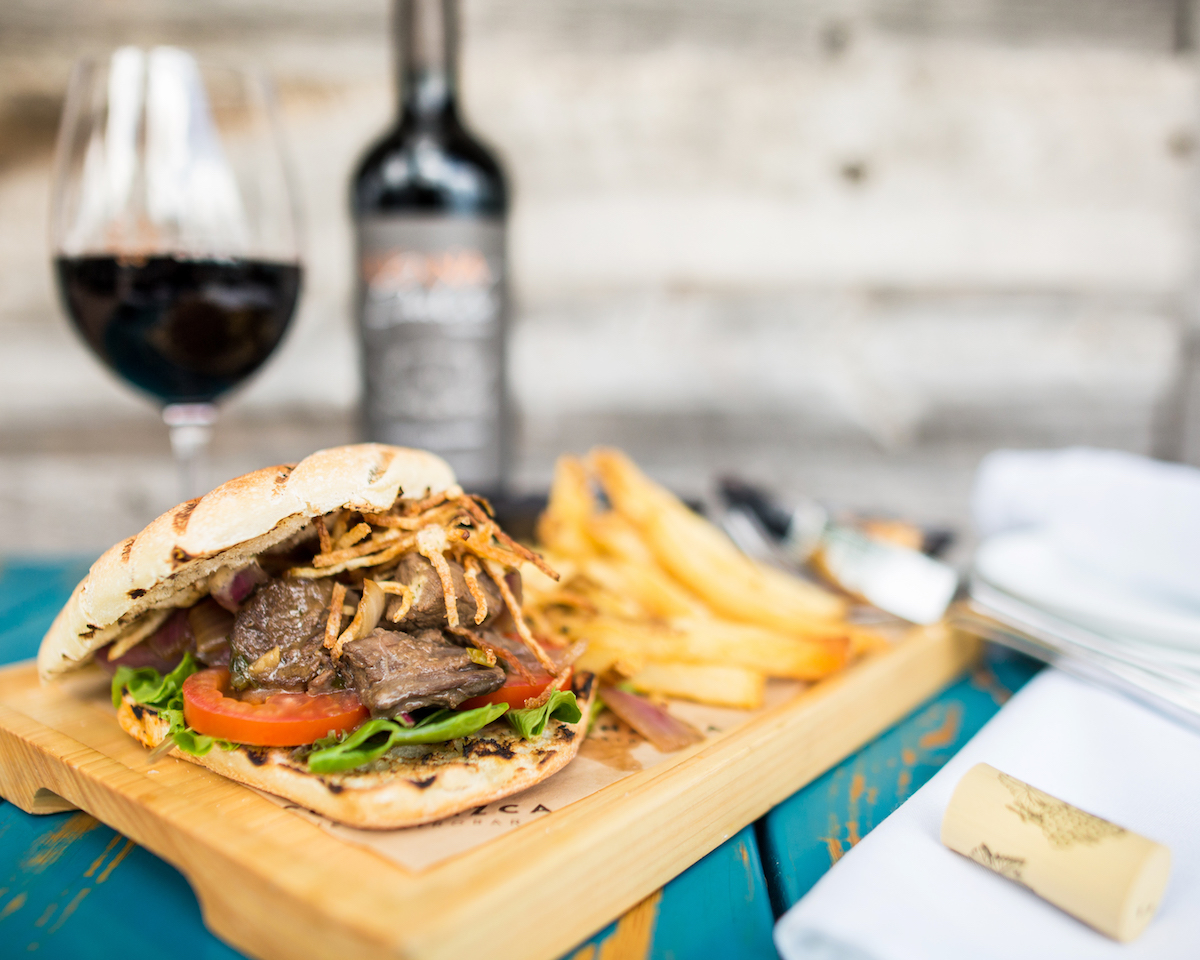 Lawry's SideDoor, Chicago, Illinois
Brined for nearly two weeks and hickory smoked, this pastrami is something else. Mounded high on a pretzel roll, it's smothered with cheesy-buttery-beery Scottish rarebit sauce and a tumble of giardiniera. The results are smoky, spicy, salty, and tangy. Make a reservation at Lawry's SideDoor.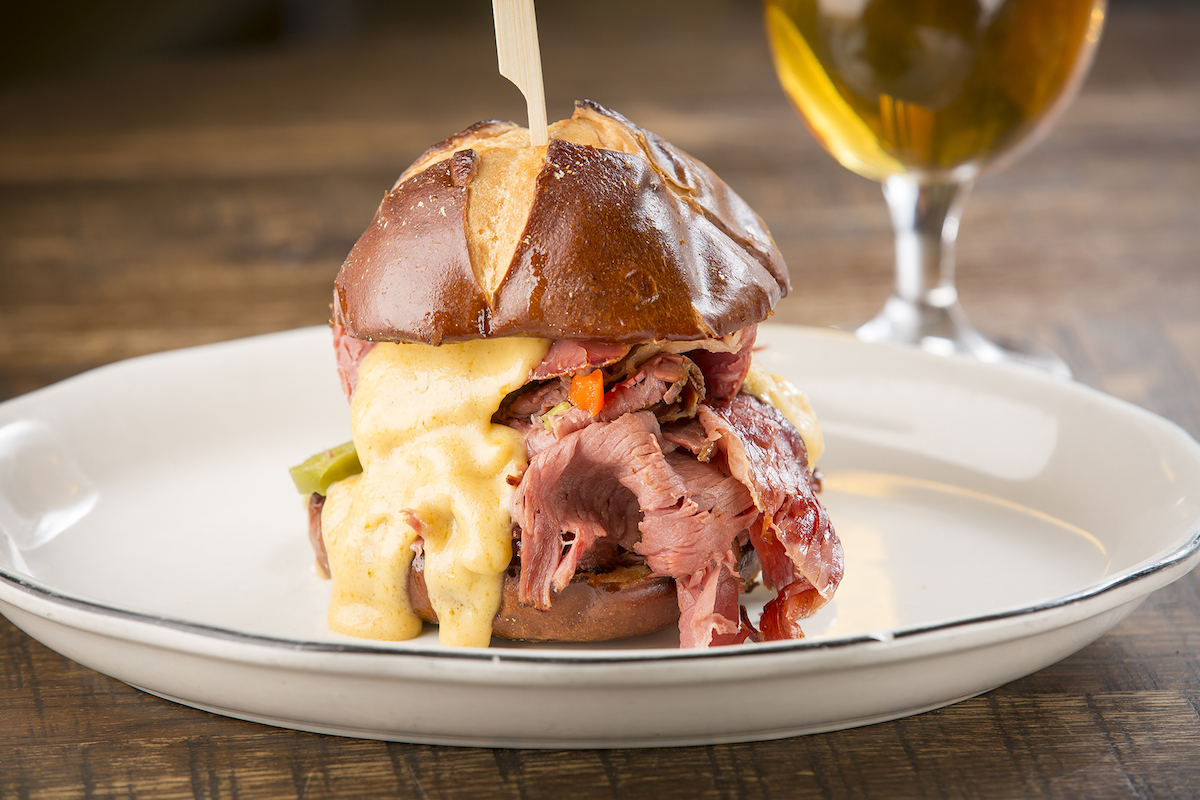 Doc B's, Coral Gables, Florida
Feeling peckish? This crispy chicken sandwich is clucking awesome. A golden fried patty comes topped with coleslaw, white onion rounds, pickles, and Thousand Island dressing. Make a reservation at Doc B's.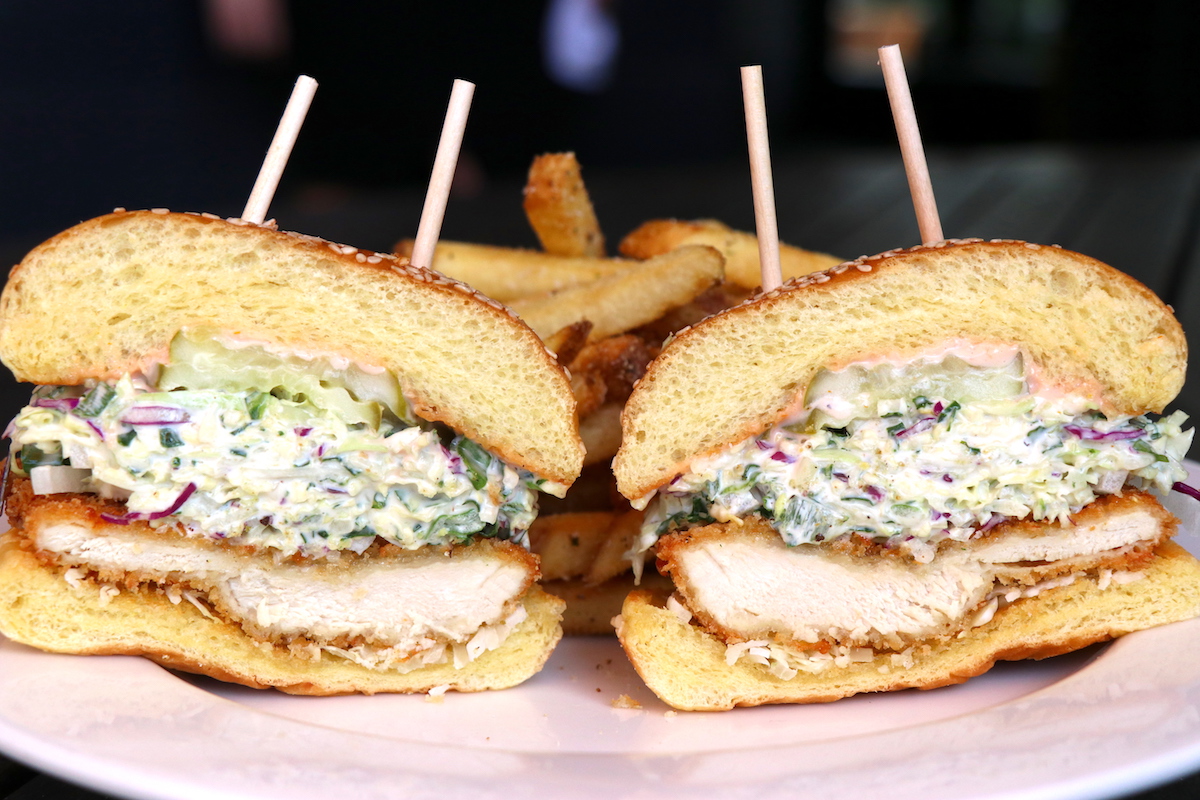 Farmer & The Seahorse, San Diego, California
Get your claws out! The open-faced lobster roll features a tower of the sweet meat. Heirloom tomatoes, bacon, butter lettuce, tarragon, dill, and whole grain mustard aioli complement it. Make a reservation at Farmer and The Seahorse.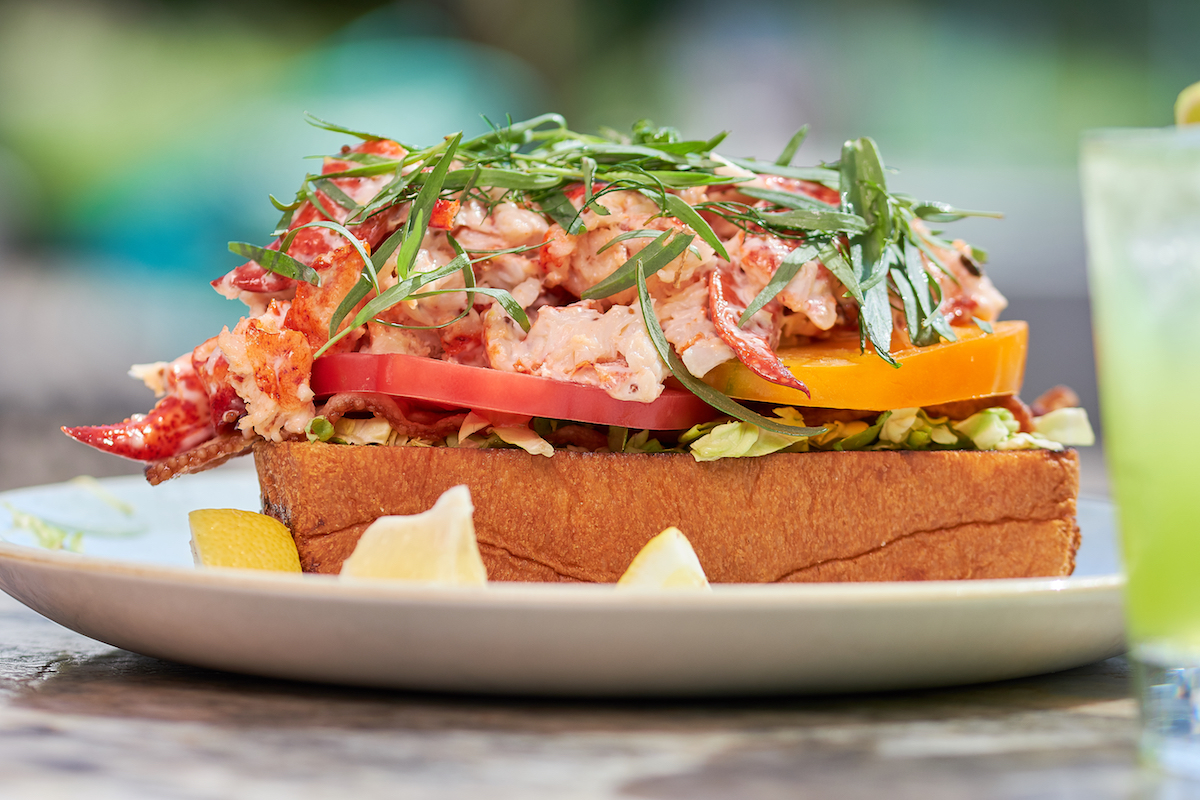 Bessou, New York, New York
Oh, how we love a good tonkatsu sandwich. This is a great one. Bookends of thick-cut milk toast contain a panko-breaded pork cutlet accented with miso barbecue and scallion aioli. Make a reservation at Bessou.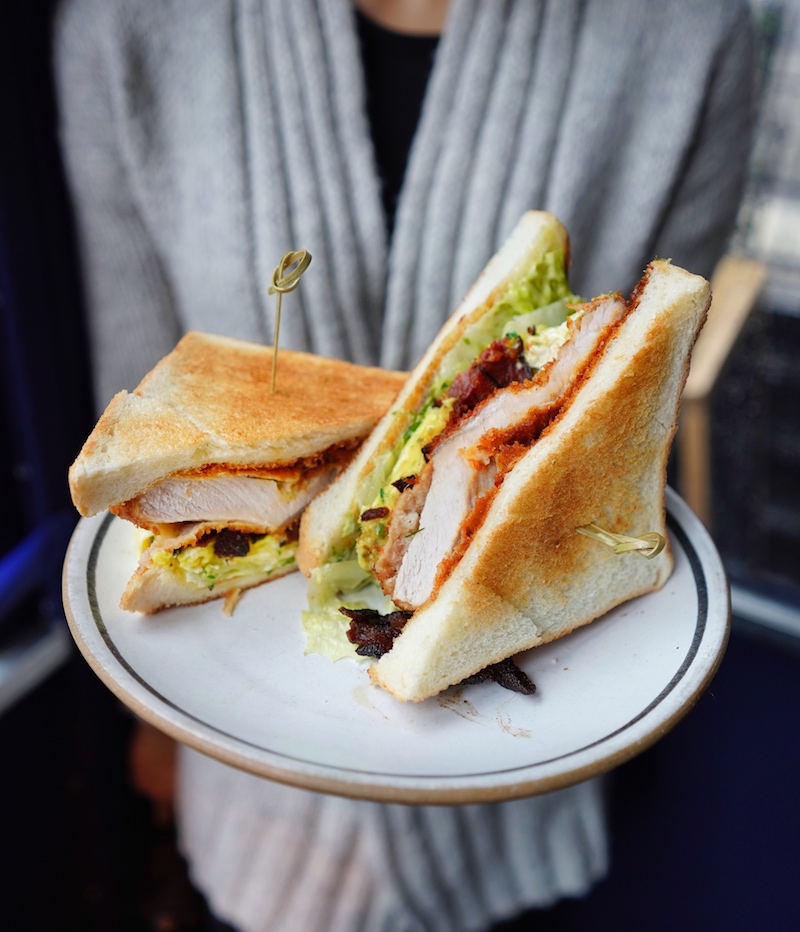 Bluestem Brasserie, San Francisco, California
Deviled eggs – now in sandwich form. This open-faced beaut features toasted pain de mie piled with the creamy oeufs, avocado, and arugula. It's the South meets the West Coast. Make a reservation at Bluestem Brasserie.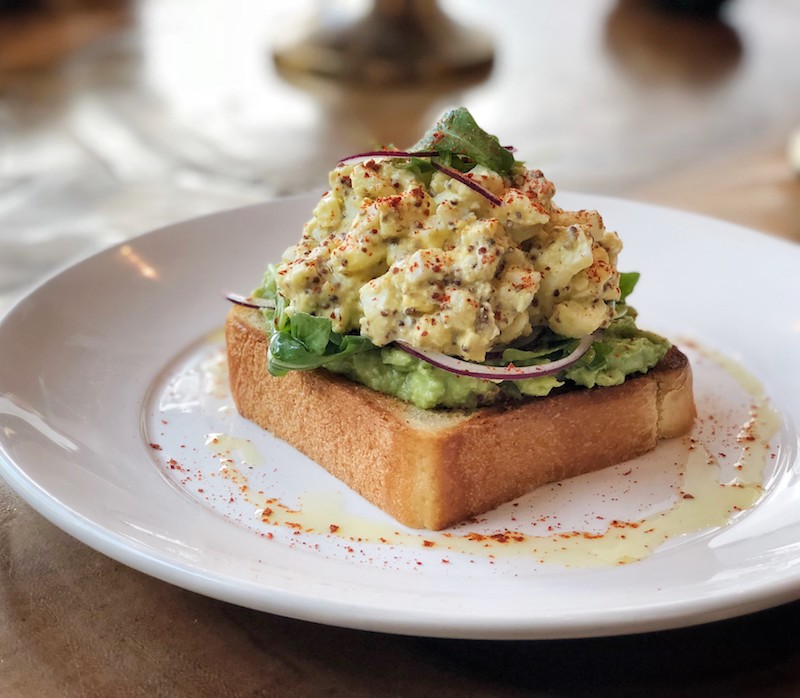 Rare Tavern, Washington, D.C.
Wisconsinites call this a cannibal sandwich. It's packed with beef tenderloin tartare, along with watercress, red onion, pickled mustard, and tomatoes. Hannibal Lecter would surely pair it with some fava beans and a nice Chianti. Make a reservation at Rare Tavern.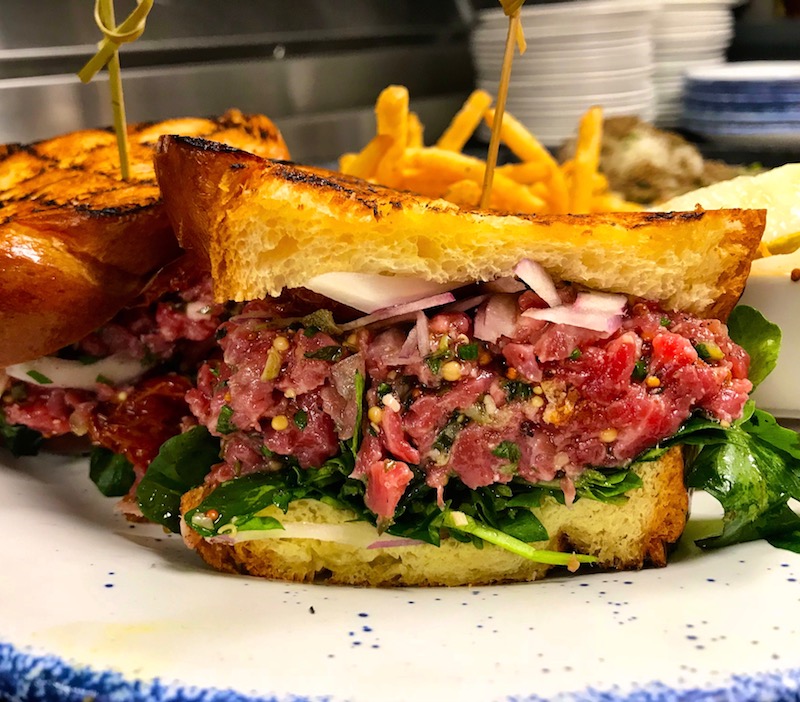 Sac-a-Lait, New Orleans, Louisiana
You've never had a po'boy quite like this. Octopus tentacles dangle out of a black baguette. A little freaky but very flavorful. Make a reservation at Sac-a-Lait.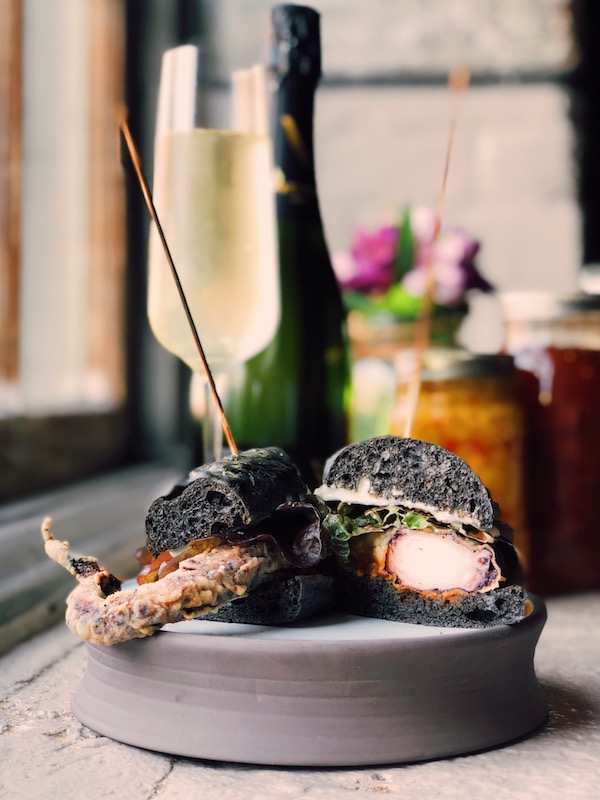 ALX, San Francisco, California
You might need a nap after taking down this indulgent 'wich. To start, thin cut beef gets marinated in fiery-funky Korean gochujang sauce. The meat is shoehorned into a sandwich along with a sunny side up egg, cucumbers, and spring onions. Make a reservation at ALX.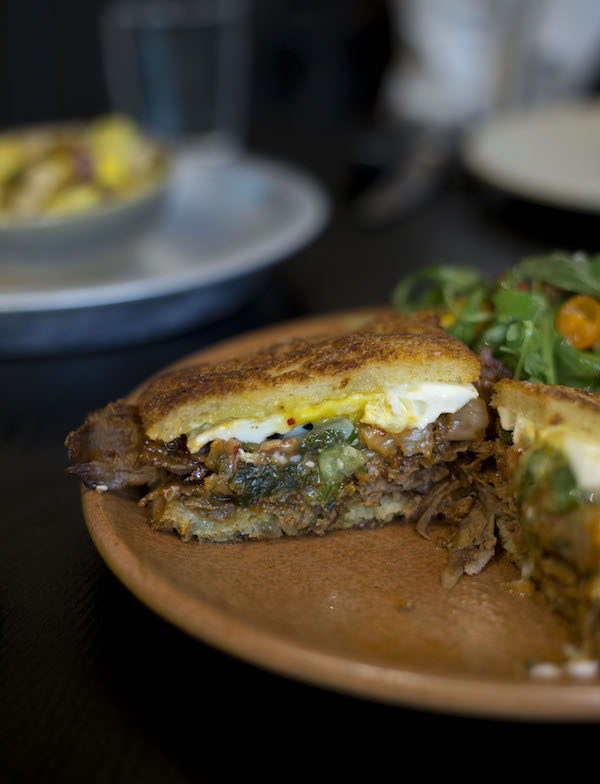 What are your picks for restaurants for next-level sandwiches? Let us know where in the comments or over on Facebook, Instagram, Pinterest, or Twitter. And, remember to snap + share your #dishpics with us on Instagram for a chance to win in our weekly giveaway.
Nevin Martell is a Washington, D.C.-based food and travel writer and the author of several books, including Freak Show Without A Tent: Swimming with Piranhas, Getting Stoned in Fiji and Other Family Vacations. Find him on Twitter @nevinmartell and Instagram @nevinmartell.
Photo credits: Ben Hon/@stuffbeneats (Bessou).