June is Pride Month, 30 days celebrating gay life and commemorating the 1969 Stonewall riots in Manhattan—a critical turning point for the Gay Liberation Movement in the United States. But these days of rainbows and parades have been darkened by the June 12th massacre at Pulse, an LGBT-friendly nightclub in Orlando, in which Omar Mateen murdered 49 people and critically injured 53. The youngest was 19; the oldest was 50.
In response to what has been called the deadliest mass shooting in U.S. history, we spoke to LGBTQ leaders of the restaurant industry about their very personal reactions to the tragedy.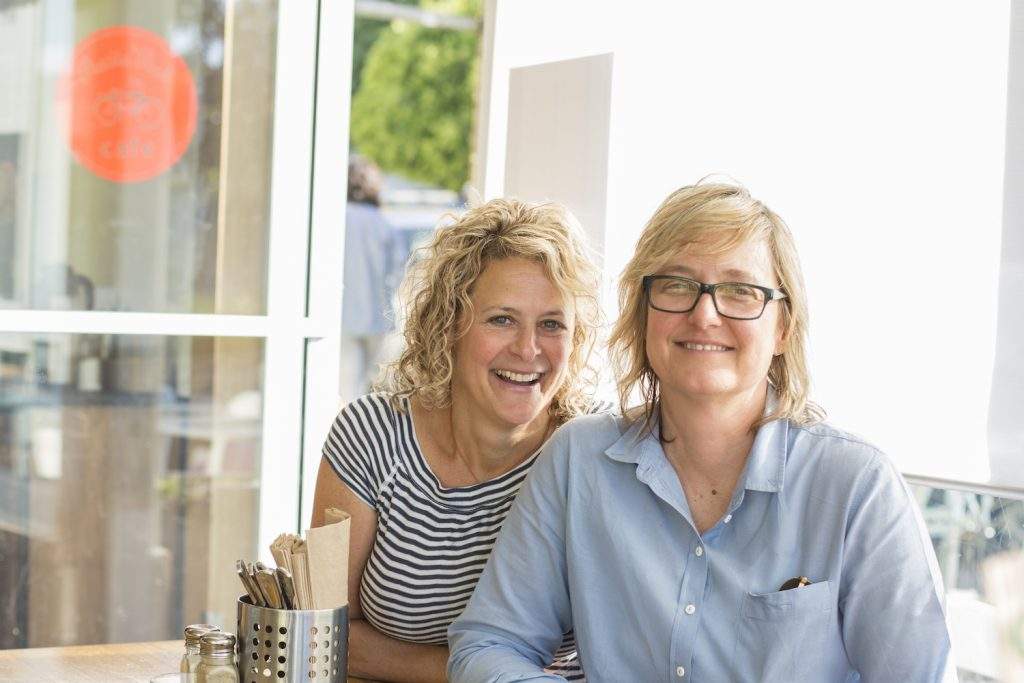 Rachel Herbert & Dana Oppenheim, married co-owners of Precita Park Café, San Francisco
Rachel Herbert and Dana Oppenheim, the married couple who own the popular Precita Park Café in the Bernal Heights neighborhood, are pillars of the LGBTQ community in San Francisco. Throughout the year, they donate time and funds to a number of LGBTQ charities in San Francisco including Frameline, the San Francisco International LGBTQ Film Festival; QWOCMAP, the Queer Women of Color Film Festival; Project Open Hand SF, which provides home delivered meals, groceries, and nutrition counseling to people living with HIV/AIDS; SF PRIDE; San Francisco's Trans March and Dyke March; and the Fresh Meat Festival of Transgender & Queer Performance.
It's no surprise then that the month of Pride is particularly meaningful to the couple. "The entire month is truly a time of celebrating the gay culture and community, and it's a time when I really love the fact that we live in San Francisco," said Rachel. "My wife and I got together around Pride and we've been together nine years. This time of year is our anniversary, so that has a particularly special meaning for us."
Dana also emphasized the historical importance of Pride. "Pride represents all the steps we have taken to get where we are as an LGBTQ community," she said. "It is an opportunity for all of us to not only celebrate diversity within the community, but also to recognize those who have fought for our rights and dignities."
When they learned of the massacre in Orlando, they had already planned their 3rd Annual Gay Pasta Night benefit and had chosen Art for AIDS and the Alliance Health Project as the recipients of the proceeds from the dinner. But they decided to use the dinner as a way of making a larger donation to the fund for victims of the Pulse shooting.
"What happened in Orlando is another tragic affront and a stark declaration of the persistence of homophobia in our country," said Dana. "I think it is natural to think that it could happen in our own backyard; we find ourselves looking over our shoulders with caution when such a tragedy happens. It is also important for us to have open dialogue with others about these tragedies."
The massacre raised serious concerns about safety, especially given how busy the restaurant is for the entire month. "Pride is the busiest weekend of the year for our restaurants," said Rachel. "We do a lot of community outreach and hospitality during the weekend. Dyke March takes place literally on our doorstep, since one of our restaurants is located on Dolores Park. We serve 25,000 people in that one day. It's lots of fun and good, hard work."
That sort of volume requires serious vigilance. "Because we are in such a high-volume location on Pride weekend, we have had to review safety precautions with our staff, which is something we have to address this year that we've never had to do before," said Dana. "We hope everyone will come out in force for events this year and not stay home. It's more important than ever to show our pride."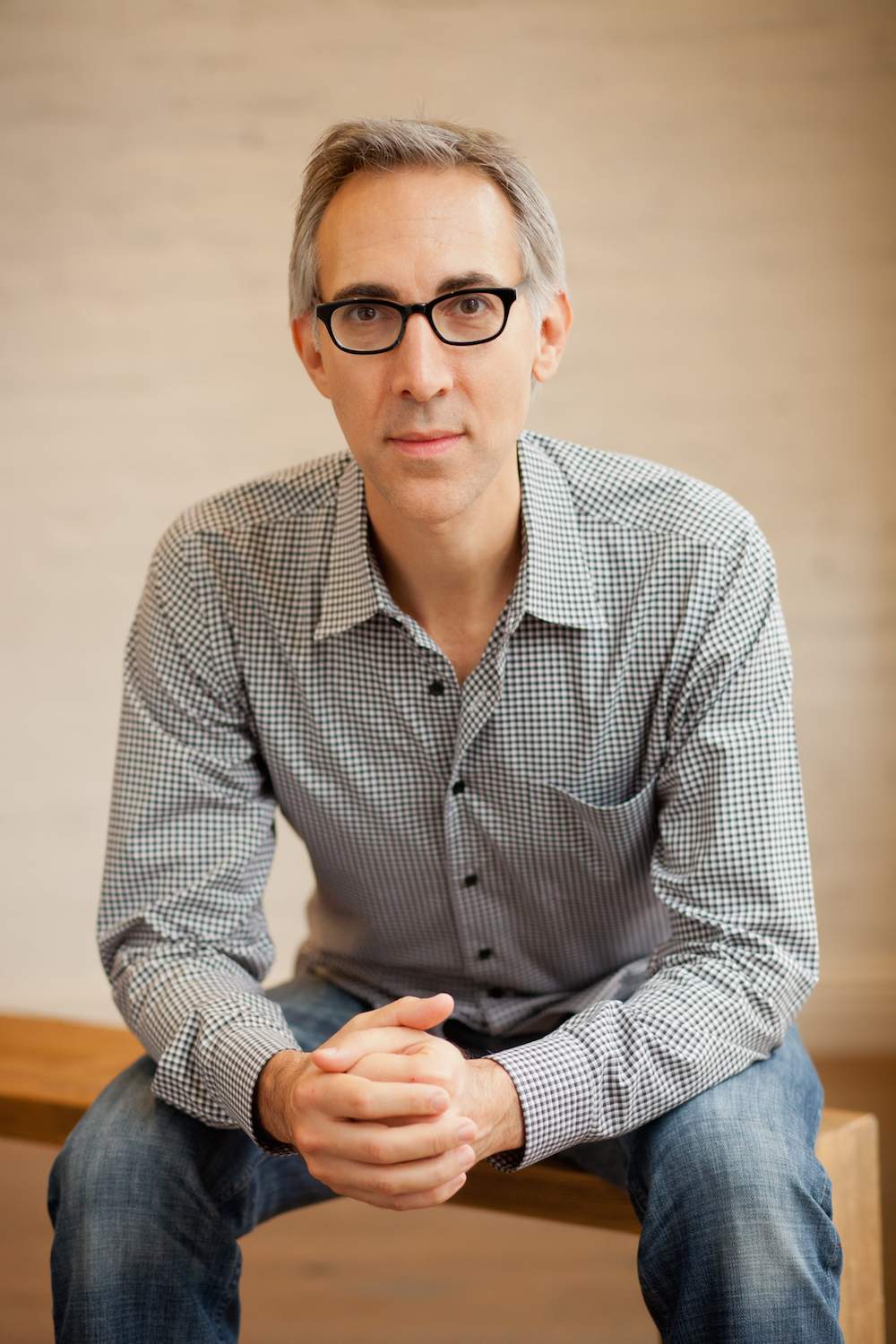 In 2003, Jonathan Rubenstein ditched a career as a talent agent and opened a bright and modern espresso bar in the West Village with two goals: turn out fairly-traded sustainably grown coffee with a thoughtful sense of hospitality and personalized service. Ten years later, 46-year-old Rubenstein now roasts his own beans (what he calls "Relationship Coffee"—80% is sourced directly from farmers and 20% through trusted brokers) and owns 11 stores in Manhattan and two in Philadelphia.
Last week, in the wake of the Orlando shooting, Rubenstein started a fundraiser, donating all profits from a special One Pulse blend of coffee to the Pulse Victims Fund established by Equality Florida, the primary statewide lesbian, gay, bisexual, and transgender civil rights organization.
"I think anybody who sees human tragedy like that will be moved," said Rubenstein. "But here at Joe, this tragedy rippled through our community right away. I am gay, more than a quarter of my employees are LGBTQ, and we have had at least two people on staff come forward and said they knew people killed that night," he said. "Our reaction was, Is there anything we can do to help? We thought about a jar instead of tips, but we wanted to do something that you didn't have to walk into a store, so we developed a blend."
The One Pulse coffee, which went on sale Friday, sold out by Saturday morning. More was roasted for Tuesday and is on sale through the end of the week. Cash donations are also being accepted at the store. "One of the beautiful things about what I do is that when you have 13 coffee shops, you can reach about 8,000 people a day and you can give people a way to make a difference."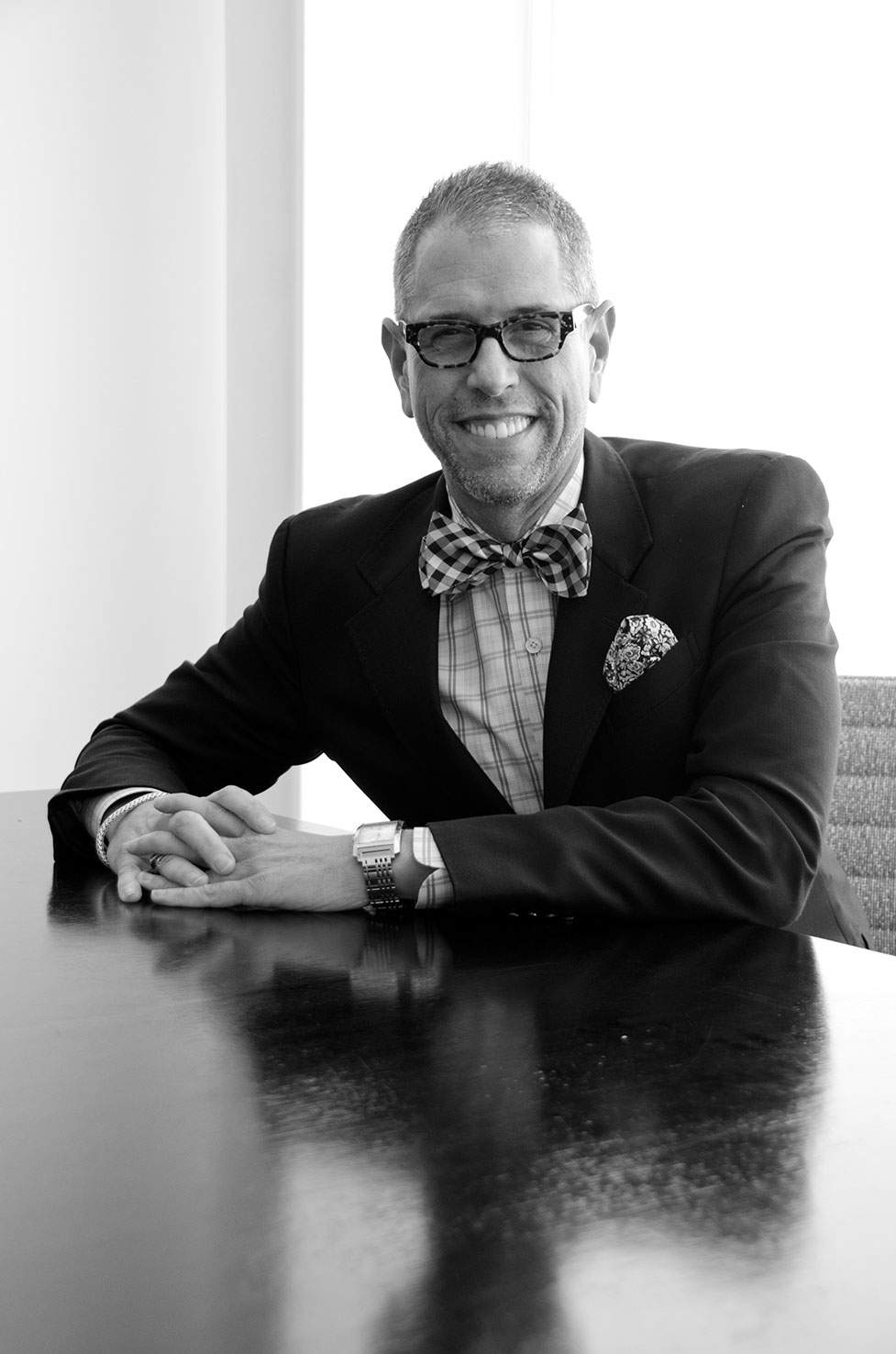 Andrew Freeman, Owner of AF & Co., San Francisco
Andrew Freeman started his hospitality and marketing firm AF& Co. 11 years ago to provide PR, marketing, social media, and concept development for the restaurant and hotel industry. But he's been an integral part of the industry for his entire career.
Prior to opening his own agency, he worked at the industry's most beloved restaurants. At Windows on the World he was Vice President of Public Relations and Marketing and responsible for the re-launch after the Trade Center bombing in 1992. At the Russian Tea Room he opened the Cabaret, which became the toast of the town after only six months. He also spent six years as the Vice President of Public Relations for the magnificent Rainbow Room, working with restaurant legend Joe Baum. He spent ten years with Kimpton, launching over 40 hotels and restaurants as well as the global brand and helping spearhead the LGBT travel program, which has garnered numerous awards and positioned Kimpton as one of the Top Companies for LGBT employment in the country.
Freeman, who is gay, said his reaction to the Orlando shooting was intensely personal. So much so that he wrote a piece for his company newsletter opening up about his own coming out and reflecting on the tragedy and including a link to contribute to funds set up for victims' families.
"I am a lucky person – though it took me some time to come to terms with who I am (I was 30 years old when I finally had the courage), when I did come out I was embraced by the people who love me," he wrote. "Now I have the freedom to be who I am – a proud gay man with wonderful friends and a family that loves me unconditionally, and a successful businessman. Everyone must have this freedom – and when a horrible incident like Orlando happens this should only make us all work harder to support and celebrate the differences that make up our world."
Freeman said the impact on the San Francisco community has been particularly profound. "It touches home here in San Francisco especially, the capital of the gay rights movement," he said. "If you go down to the Castro now this natural memorial set up on one of the major corners that is unbelievable, with flowers and candles and victims outlined in chalk drawings on the street."
"There is a connection to Orlando that leads back to when you were gay bashed in your own life or when somebody didn't understand," said Freeman. "My friends and my community life has not been the same. This week is gay pride and you go on, and everyone says you have to keep fighting, and this shows that the world doesn't understand."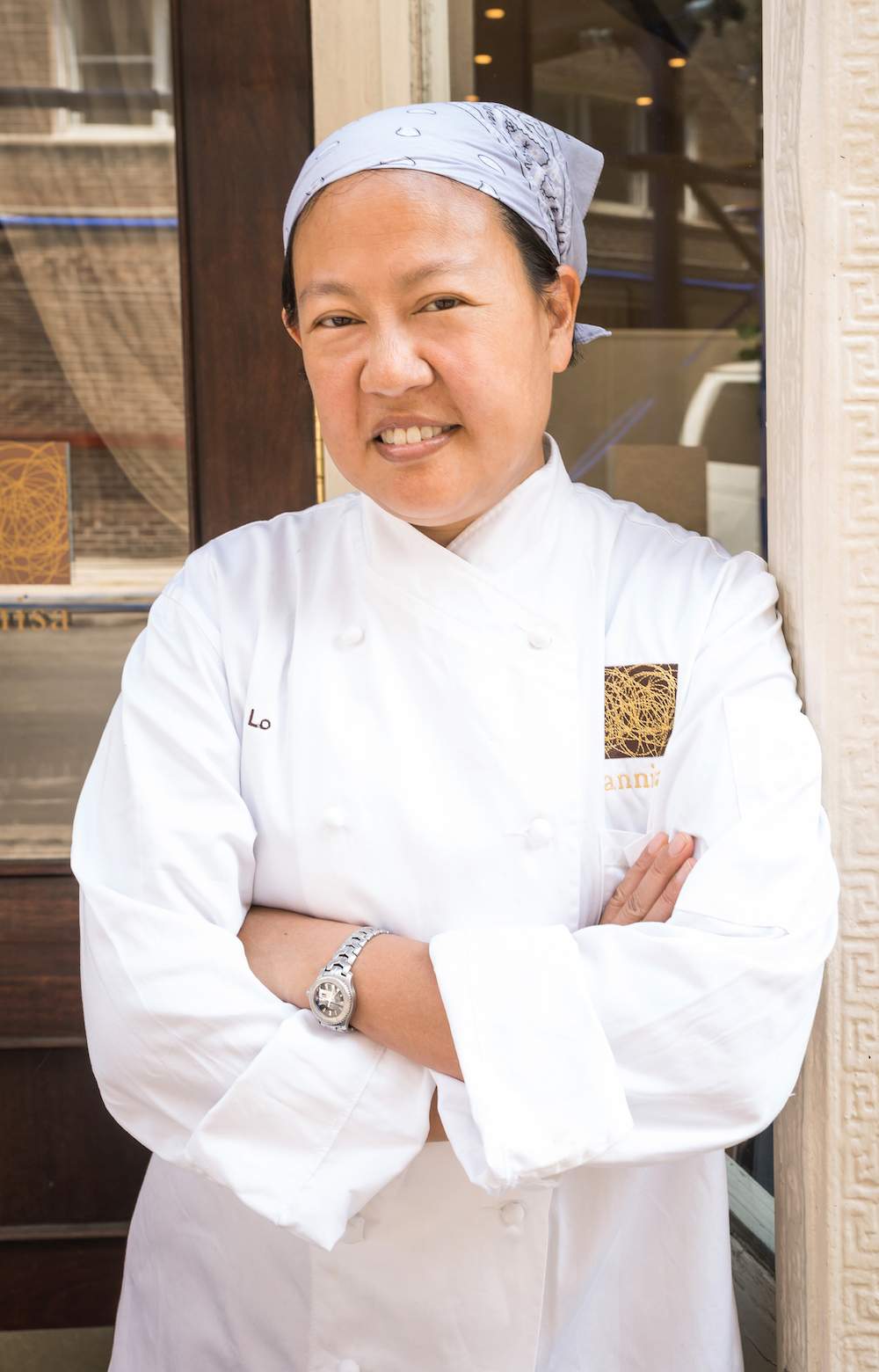 When Anita Lo opened Annisa in 2000 with her then partner Jennifer Scism, customers used to call up and say, "Is this a gay restaurant?" Lo used to answer: "We are gay-owned and operated, but we allow people to come in from the other side," she recalled. "We celebrate diversity here."
Lo laughs about those calls now, but said it's hard to see the progress the LGBTQ community has made against the backdrop of the massacre in Orlando.
"It's a terrible tragedy, and I am kind of speechless," she said. "On the one hand, we live in a country that has legalized gay marriage and we feel like we have gotten somewhere, but at the end of the day we are very marginalized. The most important thing is not to respond to hate with hate, because it just fuels that fire and creates more of that. People obviously need to teach their kids to be more tolerant."
Lo grew up in Michigan, and says she had a difficult time as a child. "I was angry at one point, too," she said. "I am a lesbian of color, and I grew up in an all-white neighborhood in Michigan. I didn't come out until after college, but I knew I was different and it was definitely something very difficult.
"I was lucky enough that I came from a family of a certain amount of means and I had a good education and I was able to go to therapy, and I was saved in that way. Not everyone gets that. We need to make sure more people get mental health. I am 50 years old now, and I think things are better than they were but not better enough."