Mother's Day is one the busiest dining days of the year — and it's the single most popular day for brunch! In honor of this delicious day, we've combed through restaurant reservations data to deliver a deep dive into Mother's Day dining trends across America. From the most popular times to dine to the most popular cuisines and most coveted restaurant reservations, this infographic will tell you everything you ever wanted to know about Mother's Day dining.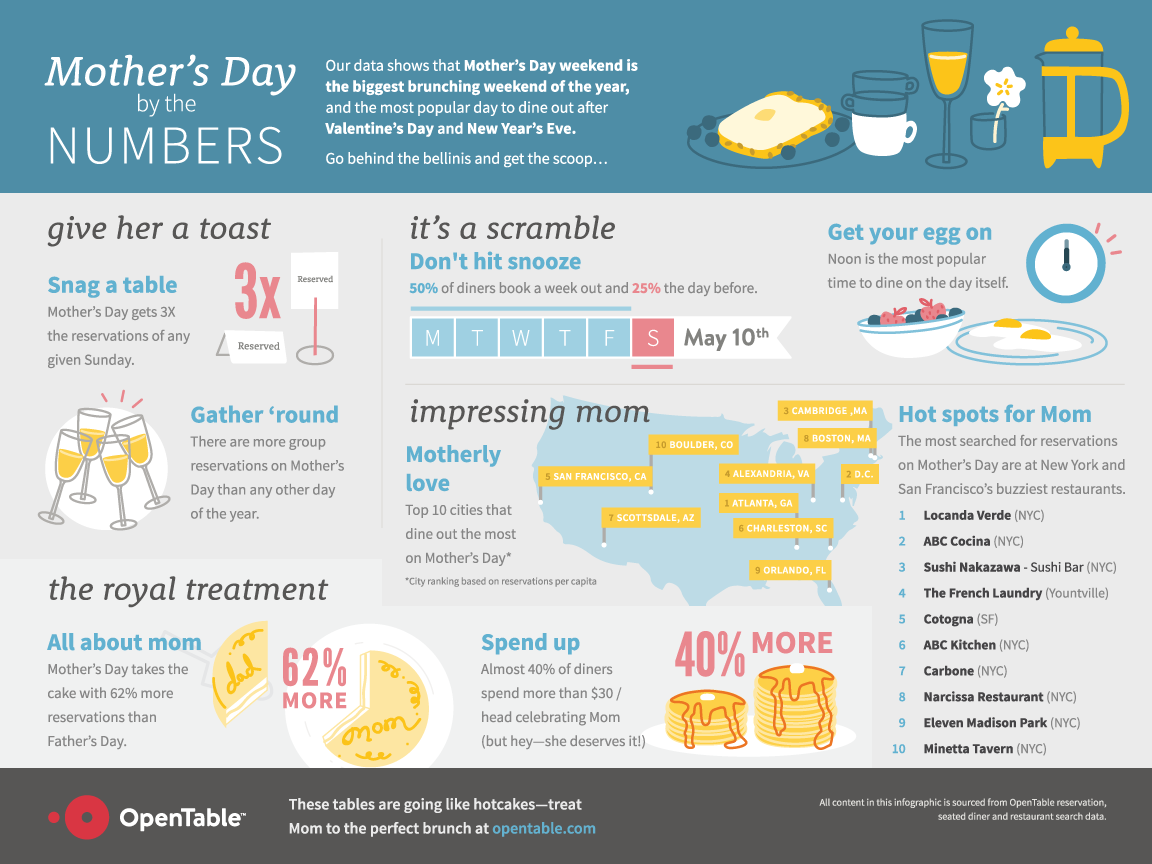 Still searching for the perfect table for Mother's Day? Find a reservation at one of the 2015 Top 100 Best Brunch Restaurants in America!
And, don't forget to enter the #MomsFaveMeal Mother's Day giveaway for a chance to win one of 10 $150 OpenTable Gifts — so you can treat mom to a meal on us!