The chef community is a tight one, and chefs love to feed off each other's talents and creativity. One way to do that is by hosting revolving guest chef series where local chefs — or chefs from far-flung overseas regions — are invited to prepare a menu and meal. Many of these guest chef events are organic, with no set calendar while others are scheduled out and sometimes the collaboration will benefit charitable organizations or local, national, and international initiatives. For the diner, a guest chef meal offers a surprise and captures the idea that eating truly does bring people together. Check out these restaurants with guest chef series for a unique dining experience. Not near any of these spots? Find a restaurant near you on OpenTable.
Avery, San Francisco, California
Chef-owner Rodney Wages, who honed his skills at The French Laundry, recently debuted a guest chef series at his elevated, global seafood-centric restaurant. Once a month, a local chef (and sometimes winery) partners on a set menu for a creative collaboration with some of the region's most noted chefs. Wages kicked the year off with guest chef Marc Zimmerman of the forthcoming wagyu-focused restaurant Gozu, also in San Francisco. You can expect future events, so stay tuned. Make a reservation at Avery.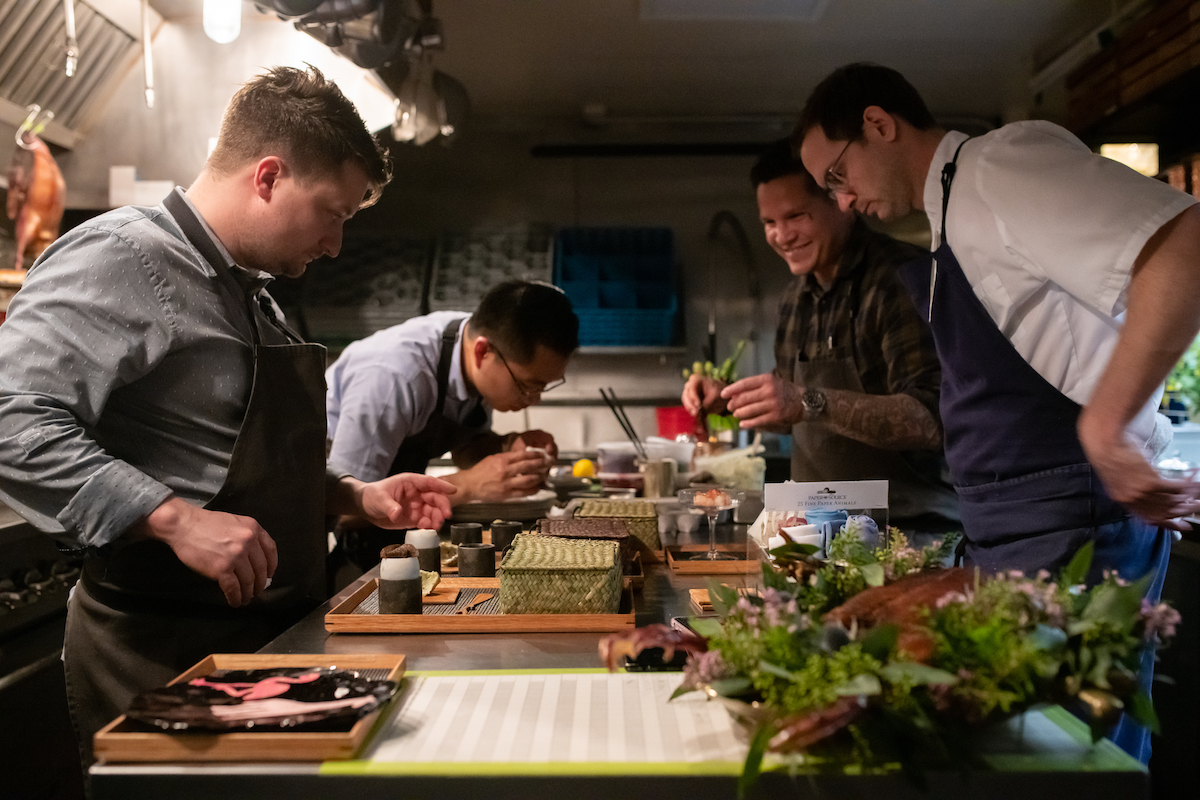 Cork Wine Bar & Market, Washington, D.C.
This restaurant in the nation's capital previously partnered with former Top Chef contestant Eric Adjepong (pictured below) and his wife, Janell Adjepong, co-founders of the full-service private mobile dinner party company Pinch & Plate,  to guest host a series of ongoing dinners. Pinch & Plate does not have a brick and mortar location, so Cork gave diners the opportunity to experience the talented chefs' refined approach to West African cuisine. Cork has hosted several of these dinners this year, as well as a series of classes that focus on wine and home entertainment/design with Cork co-owner and wine expert Diane Gross. Make a reservation at Cork Wine Bar & Market.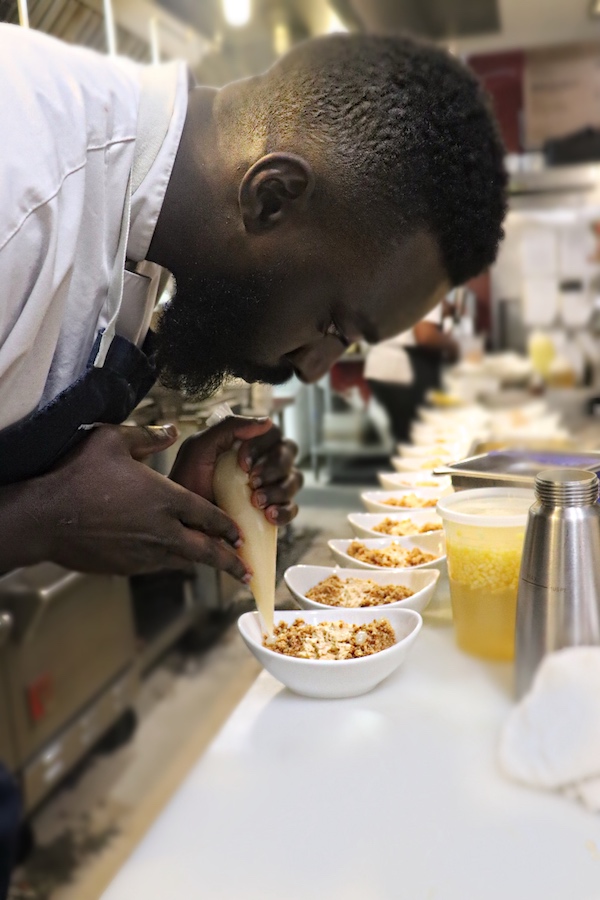 EsterEv, Milwaukee, Wisconsin
Co-executive chefs and co-owners Dan Jacobs and Dan Van Rite created this 20-seat tasting-menu restaurant within their already established restaurant, DanDan. This year, chefs from across the country will collaborate at EsterEv's monthly dinner series. Included are Tory Miller of L'Etoile in Madison, Wisconsin, Ryan Pfeiffer of Blackbird in Chicago, Jamie Malone of Grand Cafe in Minneapolis, and Maple & Ash's Danny Grant in Chicago. Each dinner consists of 10 courses, crafted by the visiting chef and the duo of Dans. Make a reservation at EsterEv.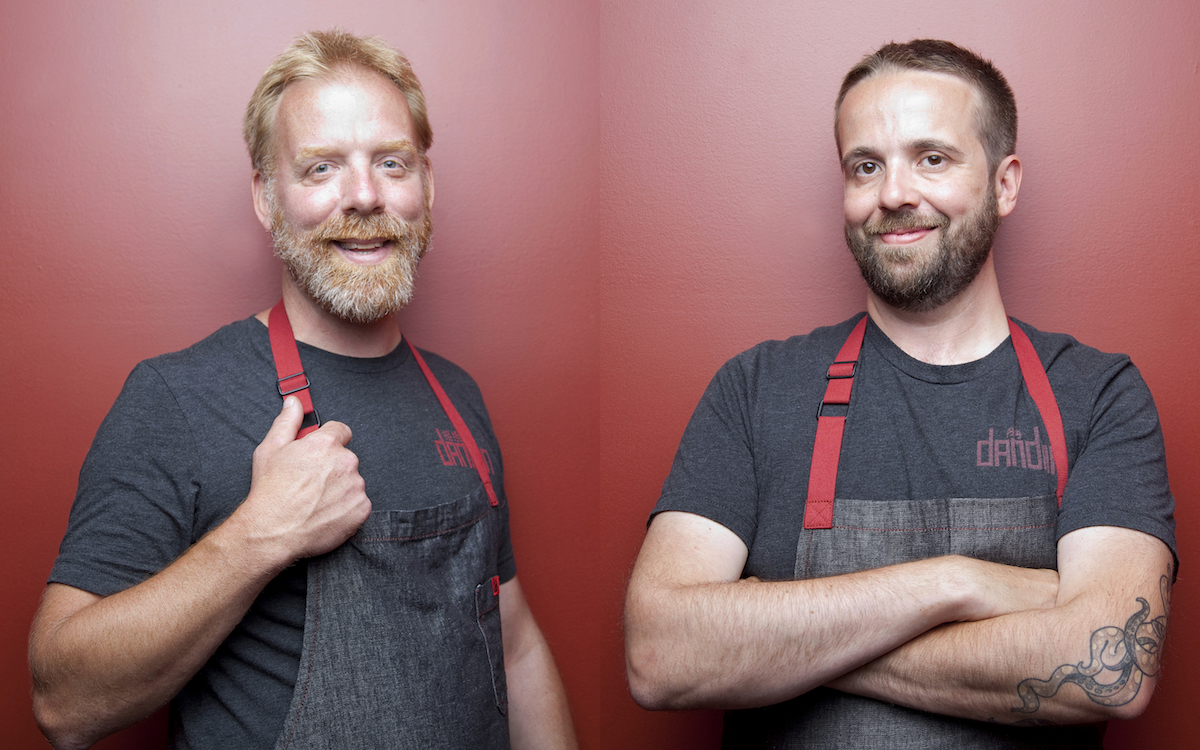 La Pizza & La Pasta, Los Angeles, California
The guest chef series at this Eataly LA restaurant, held monthly, features a chef who is invited to the restaurant to conceptualize a dish — pizza or pasta — that best showcases traditional Italian cuisine, as well as shows off the guest chef's culinary flair. Past chefs have included Fernando Darin (pictured below), executive chef at Ray's & Stark Bar at the Los Angeles County Museum of Art (LACMA). Chef Fernando created signature pizzas, like Aglio e Olio and a seafood- inspired pizza with Santa Barbara sea urchin, blue prawns, and burrata. Make a reservation at La Pizza & La Pasta.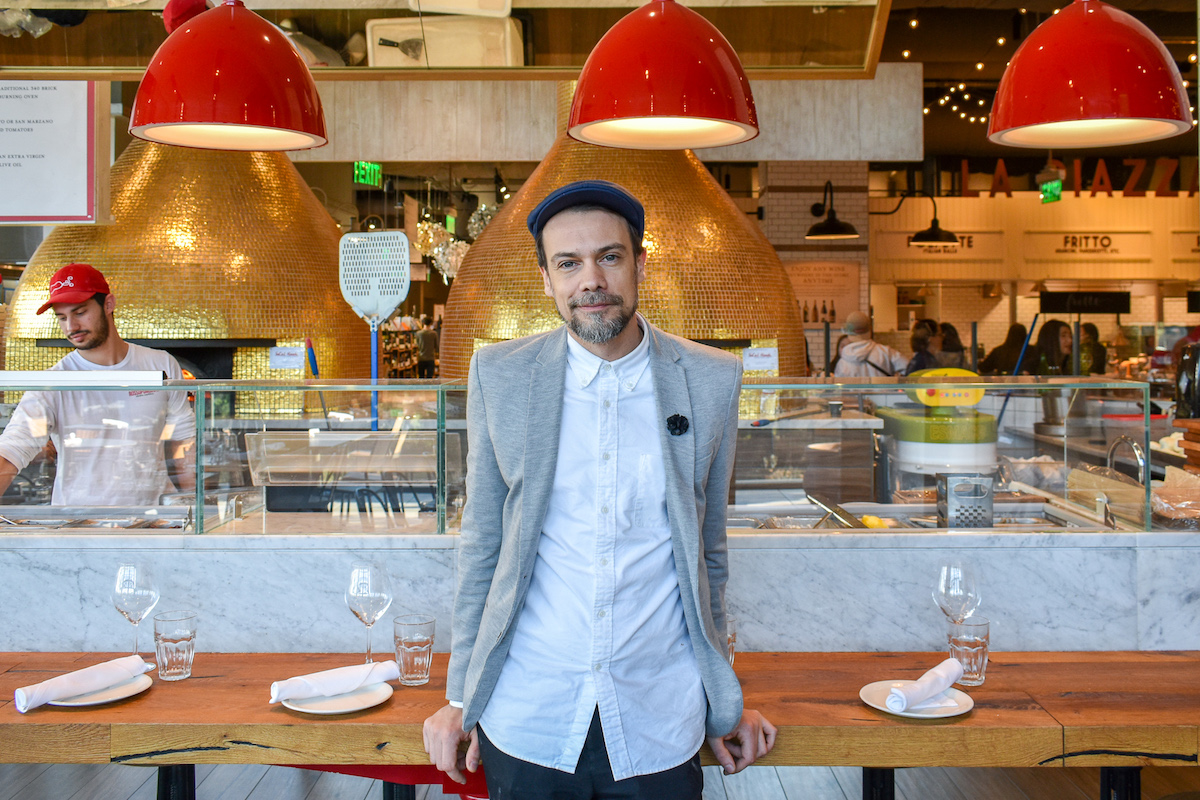 Harrimans Virginia Piedmont Grill, Middleburg, Virginia
Italy comes to Virginia — literally. Michelin-starred chef Davide Palluda (pictured below) of Ristorante All'Enoteca in Canale, Italy, teams with Harriman's executive chef Ryan Arensdorf for a cooking class and eight-course tasting menu and multi-course brunch at the restaurant. Featured: antipasti, homemade pasta, and dishes that use ingredients sourced from local Virginia farms and Barolo wine. Other guest chef meals at Harriman's have included Bryan Voltaggio of Volt and Family Meal, Charlie Palmer, and Roberto Donna of Al Dente — and more will be welcomed this year. Make a reservation at Harrimans Virginia Piedmont Grill.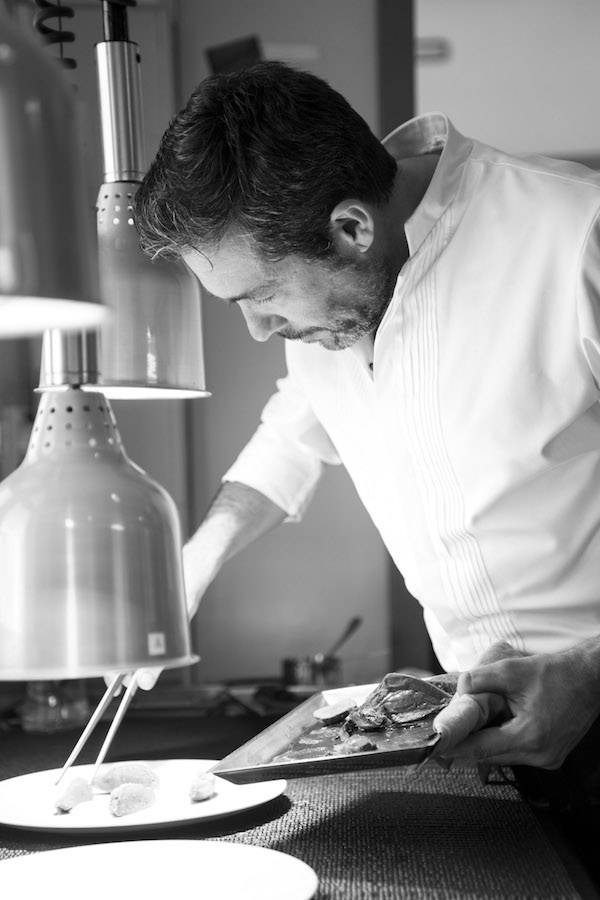 Uchiba, Dallas, Texas
This Dallas bar concept famous for its Japanese whiskeys and shareable Asian-inspired dishes is owned by James Beard Award-winning chef Tyson Cole. Cole hosts a guest chef series called Uncommon Ramen, which debuted in 2017, and has gained a cult following around Dallas and its environs. Uchiba's chef de cuisine Alex Astranti collaborates with renowned chefs from around the country with a separate limited menu for the night that includes one ramen and typically a Yakitori option, and a limited version of Uchiba's regular menu is also usually offered. Make a reservation at Uchiba.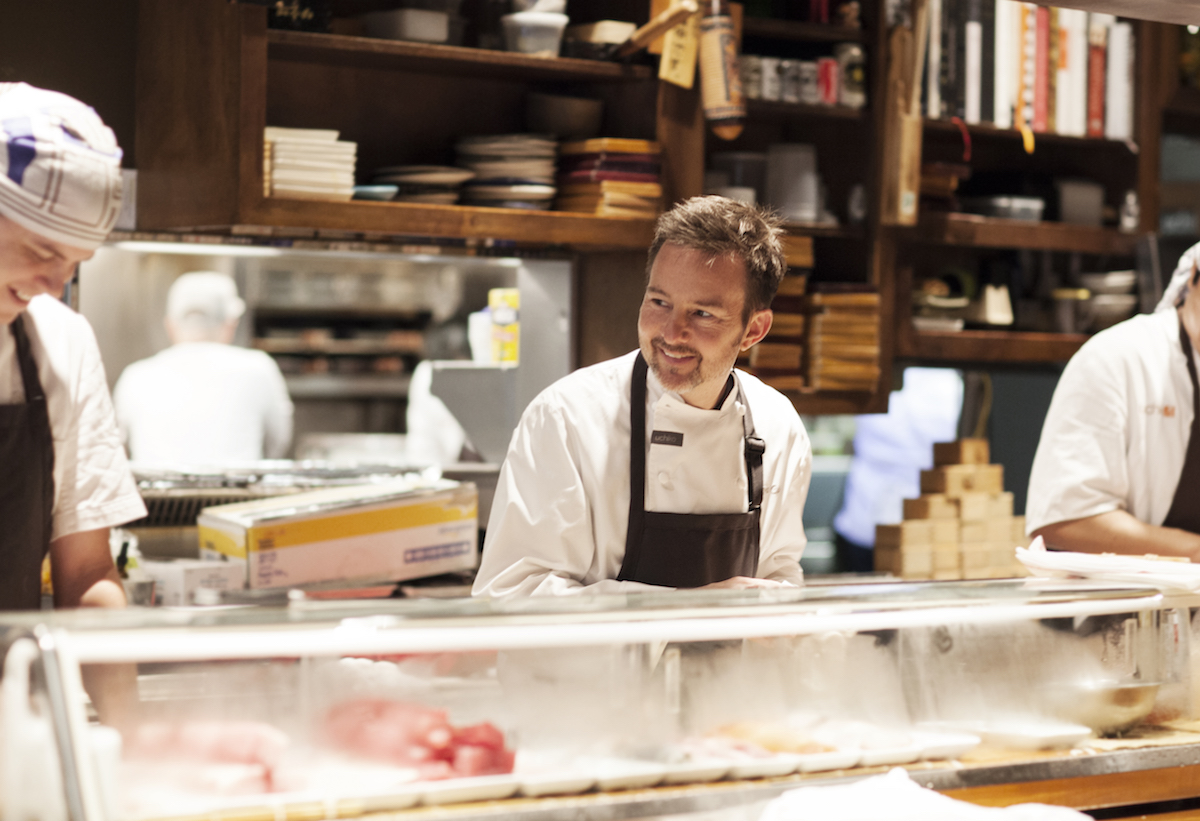 INN ANN, Los Angeles, California
Japan meets Hollywood. Executive chef Mori Onodera has a following for his unique guest chef collaborations at this restaurant (which translates to hidden retreat) located in the Japan House Los Angeles (an initiative of the Japanese Ministry of Foreign Affairs to foster Japanese culture around the globe). The collaborative menus spotlight chef's love of relatively obscure Japanese ingredients like konjac (a.k.a. devil's tongue), the idea being able to invite established chefs in to spotlight Japanese ingredients, and cooking sensibilities alongside the chef. The collaborations happen every two to three months; stay tuned for upcoming guest chefs. Make a reservation at INN ANN.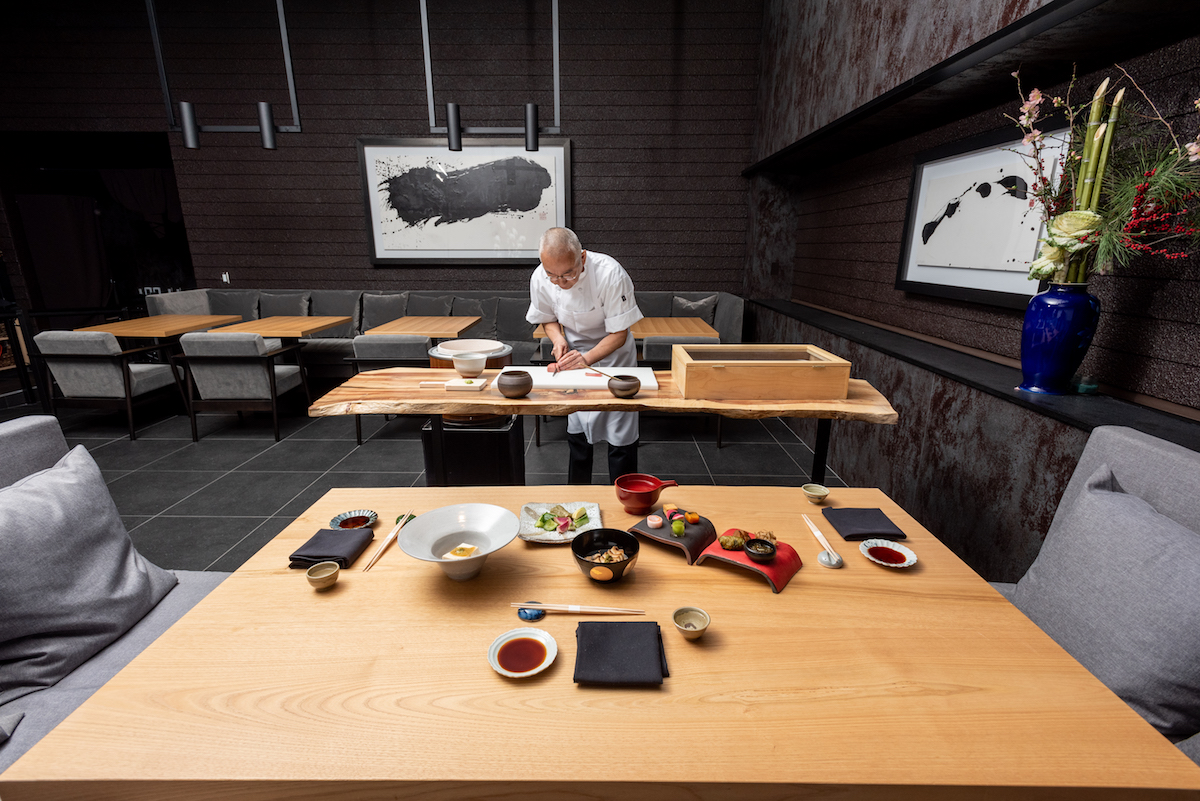 Herb & Wood, San Diego, California
This see-and-be-seen Cali spot in San Diego's Little Italy neighborhood, owned by celeb Top Chef Brian Malarkey, puts on a star-studded Celebrity Chef Series throughout the year. The program kicked off this year with New York-based Chef Sam Talbot, a Top Chef alum and chum of Malarkey's, who prepared a seafood-centric menu with the proceeds going to Talbot's foundation, Beyond Type 1. The events include a Q&A and photo sessions, too. Look for more throughout the year. Make a reservation at Herb & Wood.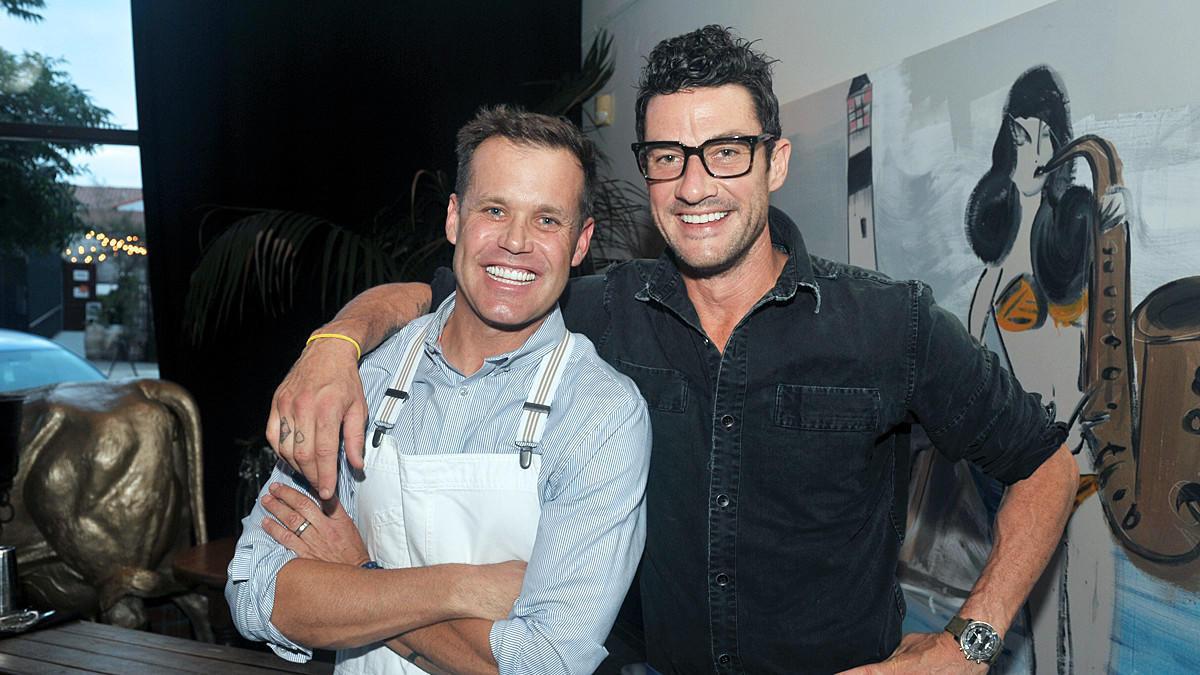 Travelle-The Langham, Chicago, Illinois
Through the years, chef Jeff Vucko has invited many local Chicago chefs to join him to collaborate on family-style dinners at Travelle. The lineup recently included chef Jesus Delgado of Peruvian-themed Tanta in Chicago, and last year the restaurant hosted Leading Ladies of the Kitchen. Over a five-month period, the kitchen was opened to an all-star roster of local female chefs who came to create fabulous family-style dinners. And you can expect that special guest chef collaborations will continue through 2019. Make a reservation at Travelle-The Langham.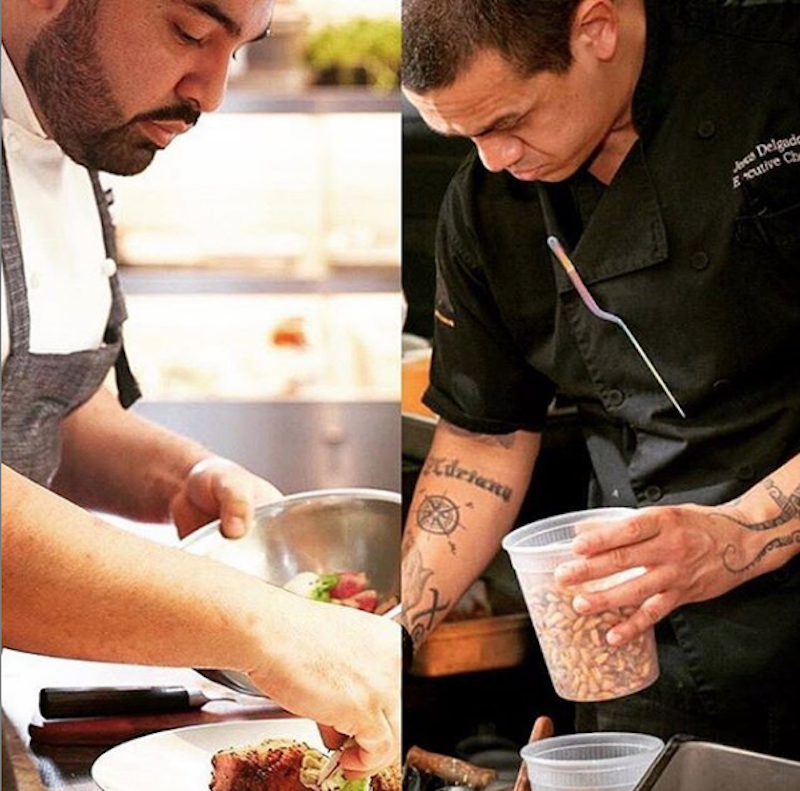 Have you dined at any of these restaurants with guest chef series? Tell us here or over on Facebook, Instagram, Pinterest, or Twitter. And, remember to snap + share your #dishpics with us on Instagram for a chance to win in our weekly giveaway.
Laurie Bain Wilson is a Boston-based journalist, author, and essayist who writes often about travel, food, and baseball. Find her on Twitter @laurieheather.
Photo credits: Joseph Weaver (Avery); Logan Crable (Uchiba).