A new OpenTable feature now alerts diners if an already-booked table they want opens up, letting people find the inside track into their favorite restaurants. Availability Alerts sends a notification straight to your phone so you can snag that coveted reservation and hit all the spots on your list — even with capacity limits. With people eager to get back into their communities to dine at their favorite restaurants, the ability to book a hot reservation is needed more than ever.
How it works
To set yourself an Availability Alert, simply open the OpenTable app and pick a restaurant. From there, you'll be able to see the available reservation times in red. If your top time slot isn't there, simply tap the blue "Set alert" button to the right of the red slots, and add your desired date, time, and party size.
If your table frees up, you'll receive a push notification that it's available. To book it, just tap the notification and follow the path to securing your spot. If the table has already been taken by another diner, you'll get another alert if any more spots become available.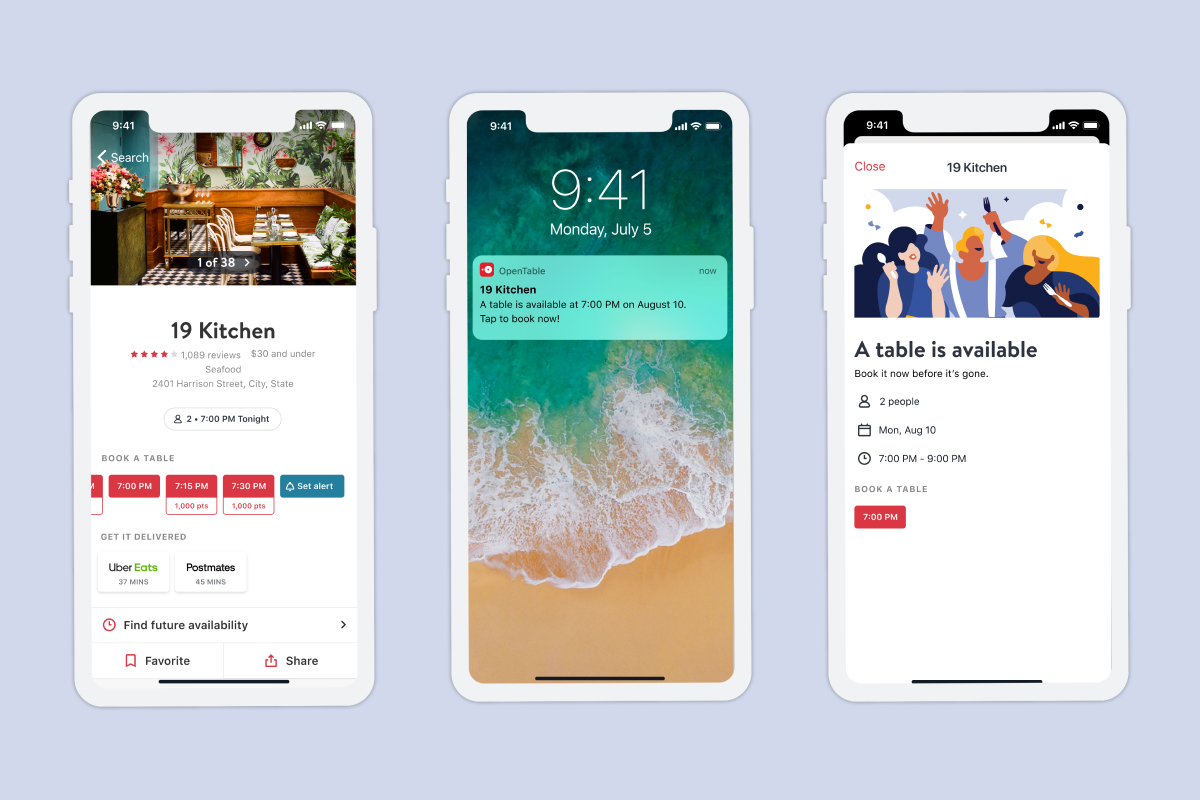 Why now
Availability Alerts are a win-win: The goal is to help restaurants fill the limited seats they have and diners book the tables they want. In a COVID-19 world, this means supporting restaurants with capacity limits so that last-minute cancellations don't impact their revenues. It also means giving diners every opportunity to return to dining out as they feel comfortable. In the future, when the pandemic passes, diners will be able to set alerts up to 90 days out to snag a spot at the hottest restaurants in town.  
Until that day comes, let OpenTable be your guide to rediscovering dining out. Use this state-by-state guide to navigate policies in your area; see what's available for dine-in, takeout, or delivery; hear safety precautions individual restaurants are taking; and grab a long-awaited, celebratory seat at the table.