The dining landscape in Atlanta, the capital of the New South, has changed dramatically over the past quarter century. Beyond restaurants serving old school Southern staples, the city now boasts one of the most delicious culinary scenes in the nation. But in a time when restaurants, even in this growing city, open and shutter on a near-daily basis, it's important to remember those that have stood the test of time and look at those newcomers who we have no doubt will do the same. To wit, we present our Atlanta dining guide to the ATL's long-running and newly opened restaurants.
FINE DINING
Tried + True: Bacchanalia
Chef Anne Quatrano has been a pioneer in Atlanta's culinary crusade since she opened one of the first chef-owned, fine dining restaurants in 1993. That restaurant was Bacchanalia, a spot that has remained on nearly every "best of" list for more than 20 years and only seems to get better with age.
Rave review: "I hadn't been to Bacchanalia in 15 years. It is still as amazing an experience in 2015 as it was in 2000 — the food, the service, the atmosphere all were beyond excellent!"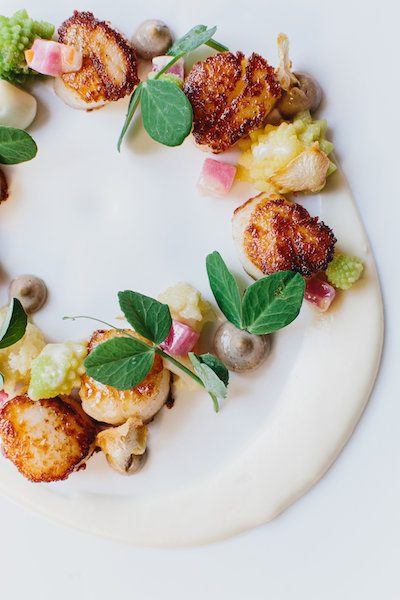 Hot + New: Atlas
Not only is Atlas one of the city's first fine dining restaurants to open in several years, but it's also one of the only chef-driven restaurants within a hotel in all of Atlanta (Atlas sits on the second floor of the St. Regis Hotel in Buckhead). Local restaurateur Gerry Klaskala, who also owns Canoe and Aria, opened the stunningly beautiful hotspot with chef Christopher Grossman, who hails from The French Laundry, manning the stove.
Rave review: "Wonderful ambiance. Great service. Very good wine list. The food was fantastic and seasonal. It really hit all points you want when you go out to eat."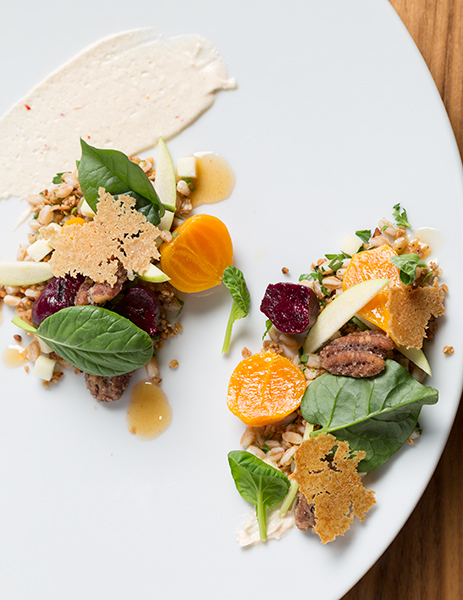 CONTEMPORARY SOUTHERN
Tried + True: South City Kitchen Midtown
Hungry Atlantans have been flocking to South City Kitchen for fried chicken and banana pudding since the late nineties. The restaurant was one of the first contemporary Southern spots in the city, marrying regional ingredients and time-honed recipes from granny's kitchen with modern cooking techniques.
Rave review: "SC Kitchen has been here for multiple decades and after not visiting for over 15 years we know why: they always deliver. Wonderful meal and impeccable service. They keep their menu choices down and the quality at a high level. Our waitress said their training program is unbelievably thorough and we believe it. It's no wonder they rank in the top Atlanta restaurants every year."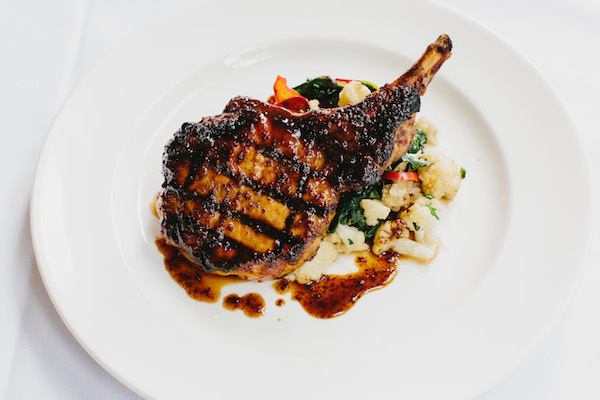 Hot + New: One Eared Stag
Though One Eared Stag isn't traditionally Southern, it's a restaurant with the heart and soul of the South. Chef Robert Phalen runs a no-waste kitchen that serves up innovative, whole-animal, root-to-leaf dishes bursting with flavor — just order his fried chicken thighs and black pepper biscuits with Anson Mills grits and marrow butter for proof.
Rave review: "I made reservations at One Eared Stag based on it making Atlanta Magazine's 'Top 50 Restaurants' list and recommendations from friends. Boy, am I glad I did. The restaurant is tucked off in Inman Park and has an atmosphere that borders on upscale and hipster simultaneously. The food was ABSOLUTELY AMAZING. I am still dreaming about it a week later. I have heard great things about OES's brunch and will more than likely return to the restaurant this weekend to try it out."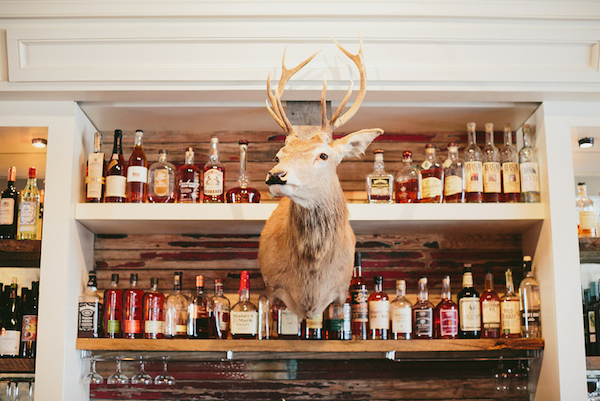 ITALIAN
Tried + True: no. 246
For nearly five years, Italian food lovers (although, does anyone really not love spaghetti and meatballs?) have been booking tables at Ford Fry's no. 246 in Decatur to get their pizza fix. Chef Drew Belline's margherita pie is simplicity at its best while his ricotta agnolotti is the stuff of legend.
Rave review: "Love going here! While the menu changes a bit, I know the food will be amazing no matter what. The service level is the best and this is one of Ford Frye's best teams. I can come here for any meal and bring anyone — picky family, vegan colleagues, friends, etc. My go-to spot! And the wine list is amazing, too!"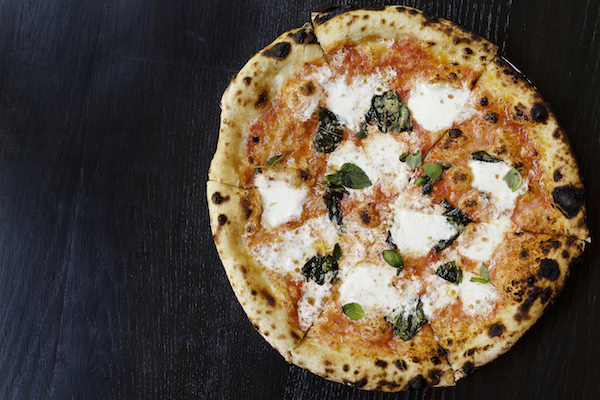 Hot + New: Colletta
Atlantans have been swarming Avalon and its lineup of all-star restaurants since the trendy development opened in 2014 with such vigor that you'd hardly believe it's located in suburban Alpharetta. But after one taste of the refreshing scallop crudo and spicy Cerignola olive pizza at Colletta, Avalon's A-list Italian spot, and the 25-minute drive up there will seem like a small price to pay.
Rave review: "Best Italian food in Atlanta! Chefs Mike and Andy are culinary superstars. The homemade pastas are out of this world."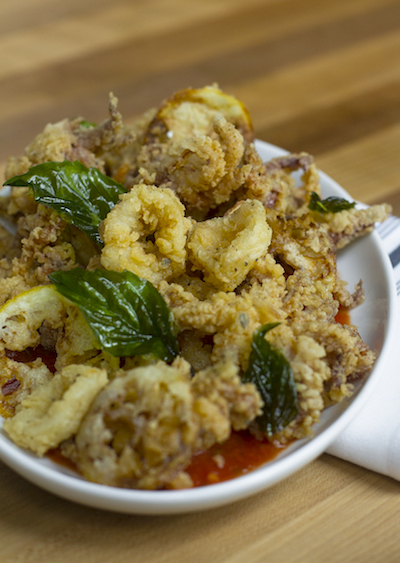 STEAK
Tried + True: Bones
The Atlanta of 30 years ago looked much different than it does today, namely in that steakhouses absolutely ruled the roost a few decades ago. Even with shifts in appetites, certain iconic spots have stood the test of time. Bones is a shining example. Their lobster bisque, grit fritters, and classic NY strip steaks are just as popular today as they were in 1979.
Rave review: "I've been to a lot of high-quality steak restaurants in Atlanta and across the country. Bones is the best one. Always great steaks, service, and atmosphere."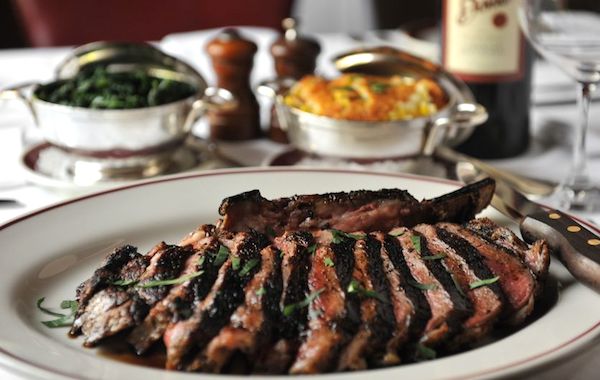 Hot + New: Oak Steakhouse
Charleston restaurateur Steve Palmer of The Indigo Road group struck gold twice when he came to Atlanta last year — first with his aforementioned Colletta and also with his modern steakhouse, Oak. You can't miss with the benchmarks here; oysters Rockefeller, certified Angus beef tenderloin with béarnaise sauce, and truffle fries are mainstays for a reason.
Rave review: "Fantastic service. Great menu. Wine list is awesome with unique wines that go above and beyond. Definitely a must-have experience in Alpharetta."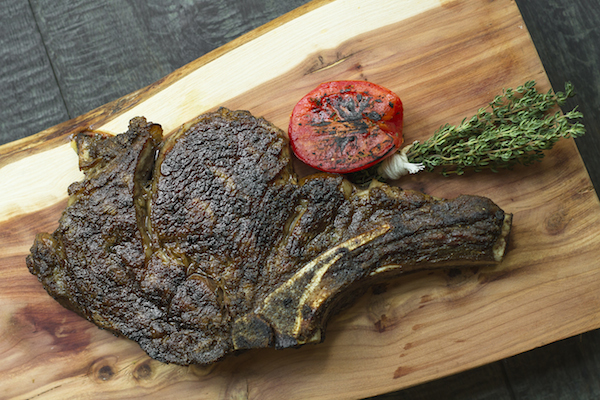 SEAFOOD
Tried + True: Atlanta Fish Market
For two decades and change, seafood enthusiasts have been pulling up their chairs at Buckhead Life's Atlanta Fish Market, more than 100 varieties of fish are flown in fresh daily. Go for the Hong Kong-style sea bass and crispy crab fritters. Stay for the chocolate praline explosion.
Rave review: "The AFM has been one of the most consistent restaurants in the Atlanta food scene for 20+ years. If you are a FRESH seafood lover,  this is the place. Ambiance is very nice either during the day or late night."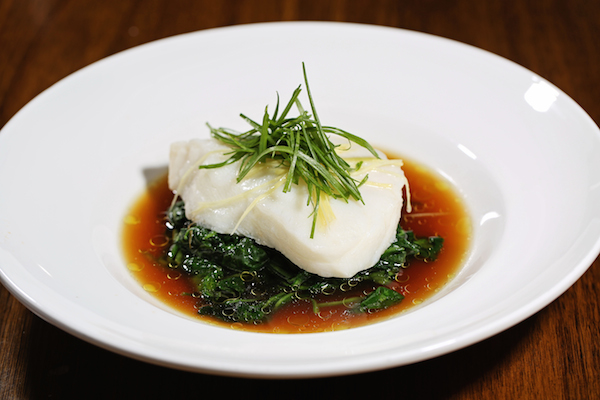 Hot + New: UMI
When Chef Fuyuhiko Ito opened UMI, the sushi scene in Atlanta was forever transformed. Ito's gregarious personality and attention to detail, coupled with his jet-fresh sashimi and nigiri, so expertly sliced and incredibly fresh, the posh interiors, and even more glamorous clientele, make UMI the city's most authentic and delicious sushi bar, rivaling even those in Tokyo.
Rave review: "UMI never disappoints. Once you have sushi here, there is no other place that compares."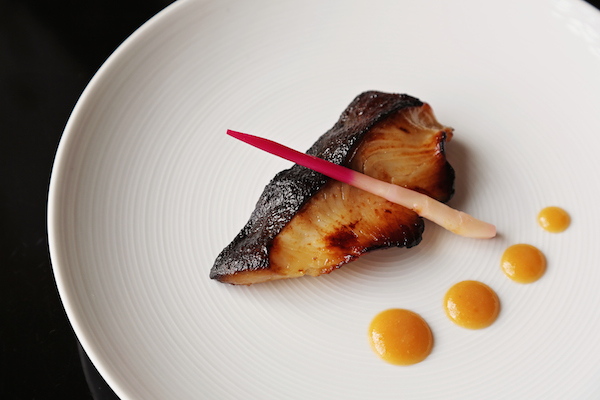 What are your favorite go-to Atlanta dining spots? Share your insider tips here or over on Facebook, G+, Instagram, Pinterest, or Twitter
Kate Parham Kordsmeier is a freelance food and travel writer for more than 100 publications, the Atlanta Expert for About.com, and the author of Atlanta Chef'sTable: Extraordinary Recipes from the Big Peach. Follow her on Instagram and Twitter.
Photo credits: Andrew Thomas Lee for Bacchanalia and no. 246, Becky Stein for Bones, Green Olive Media for One Eared Stag, Kelsey Schulz for Colletta and OAK, Angie Moser for UMI, and Patrick Heagney for Atlas.