There's no denying that Atlanta's food scene is hot, hot, hot right now. With new restaurants opening every week and some big guns from other larger cities trying to stake their claim in our culinary landscape (see Iron Chef Marc Forgione's recently opened American Cut for proof), Atlanta is sitting pretty in the food world.
Here, we highlight some of the most important restaurants our city has seen — note, these are not necessarily always the hottest restaurants of the moment (though you'd be hard-pressed to find many who'd argue otherwise), or even the most prominent. Rather these are five top Atlanta chefs who have offered something truly special to the city, moved the conversation forward, and made Atlanta, as a whole, a better dining destination. Bravo chefs! 
Anne Quatrano, Bacchanalia
It would be impossible to discuss Atlanta dining without mentioning Anne Quatrano, the city's undisputed foodie heroine and the driving force behind Atlanta's very first chef-owned, independently-operated, fine dining restaurant way back in 1993. That restaurant is Bacchanalia, and Atlanta hasn't been the same since. Today, the multi-time James Beard award winner has five celebrated restaurants to her name (Floataway Café, Little Bacch, Star Provisions, and W.H. Stiles Fish Camp), all of which boast a vibrant and symbiotic relationship between local growers, ranchers, farmers and her kitchens. In fact, 90 percent of the produce used on her menus comes from Quatrano's fifth-generation, sixty-acre family farm, Summerland, in Cartersville, Georgia, where she also lives. Make a reservation at Bacchanalia.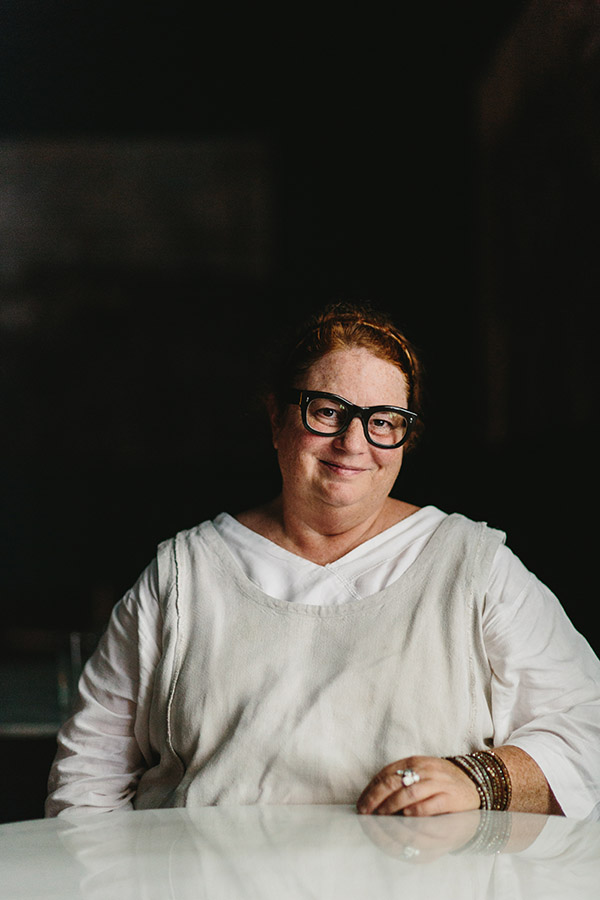 Fuyuhiko Ito, UMI
Despite a relatively small Japanese population, Atlanta has been lucky enough to have several stellar sushi restaurants. But it wasn't until Tokyo-born Fuyuhiko Ito opened UMI back in 2013 that our city had nigiri that could rival that of New York City or even Japan. Thanks to chef Ito-San's expertise and precision, Atlanta now lays claim to one of the nation's hottest sushi spots — just ask Jennifer Lawrence or Jamie Foxx, both of whom are among a handful of celebrities who frequent Umi when they're in town filming. The glam hotspot has won countless awards for its jet-fresh sushi and inspired many a debate among otoro lovers about where they can find the best sashimi in town. We're here to tell you — there's only one answer, and it's at Ito's white-oak sushi bar—just try to make a reservation and you'll understand; we recommend booking at least two weeks in advance as reservations fill up fast. Make a reservation at UMI.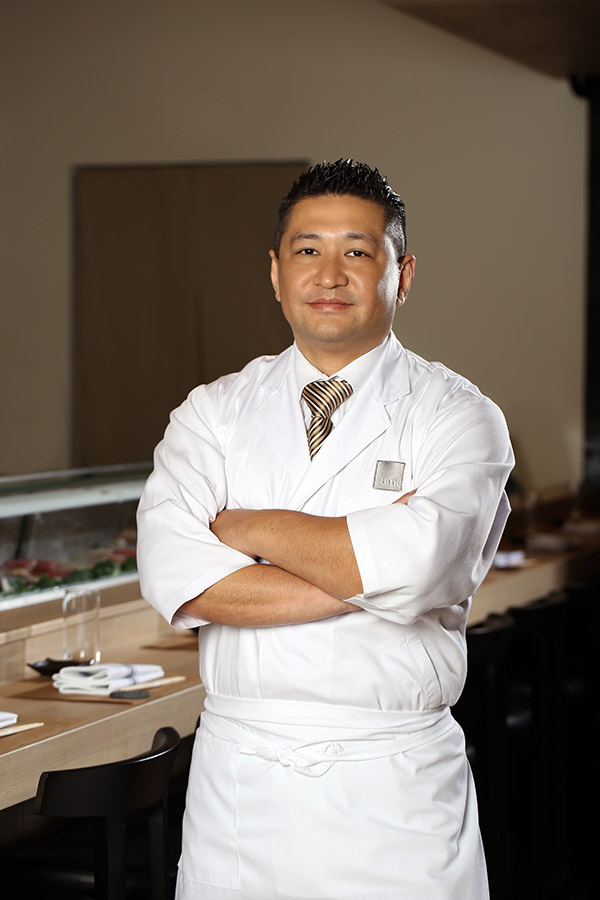 Justin Anthony, 10 Degrees South
Okay technically Justin Anthony isn't a chef, but his three restaurants (10 Degrees South, Cape Dutch, and Yebo Beach Haus/Yebo Ski Haus) are easily some of the most influential in Atlanta. Before Anthony came along, the city didn't even have a single South African restaurant. But the Cape Town-native and former soccer star brought the cuisine of his country with him to Atlanta back in 1998 and has since given Atlantans a taste of the wild life — ostrich sliders, bobotie curry, giant prawns, and, of course, Biltong (a naturally cured beef jerky), which is the anchor of his fourth outpost, Biltong Bar at Ponce City Market. Make a reservation at 10 Degrees South.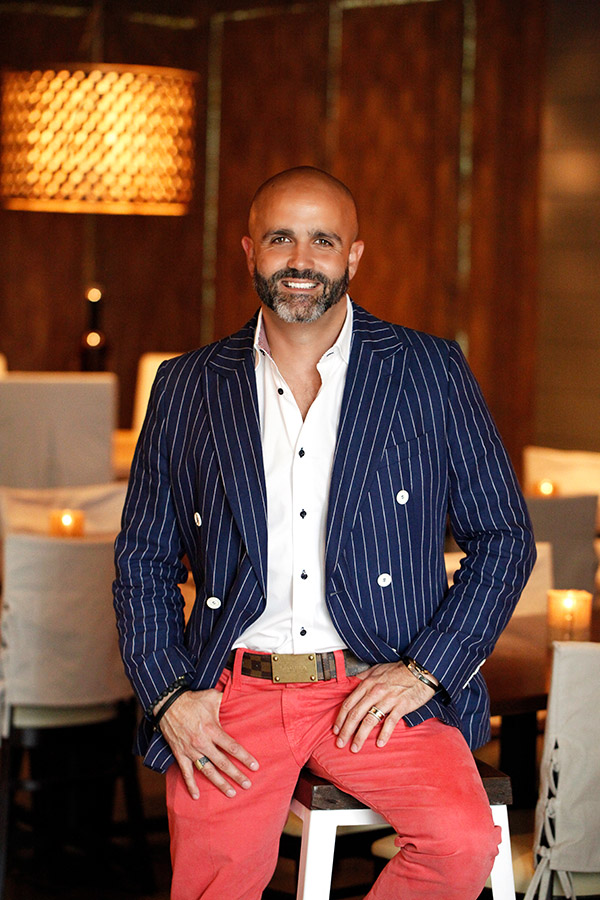 Ford Fry, St. Cecilia
Say what you will about Ford Fry's restaurants—hint: critics argue the chef-turned-empire-builder may be opening too many restaurants too fast. However, the fact of the matter is that the man's restaurants (Ed. note: rightfully!) dominate the Atlanta food scene, are consistently packed, and continue to rack up awards on the national scale. And if you've had the pasta at St. Cecilia, the oysters at The Optimist, or the angry mussels at JCT Kitchen, you likely understand why. Fry's reach on the Atlanta market far surpasses that of any other chef, placing him firmly in the VIP category. He's helped put Atlanta on the national culinary map and he's satisfied hungry diners with delicious comfort food in the process — that's a W in our book! Make a reservation at St. Cecilia.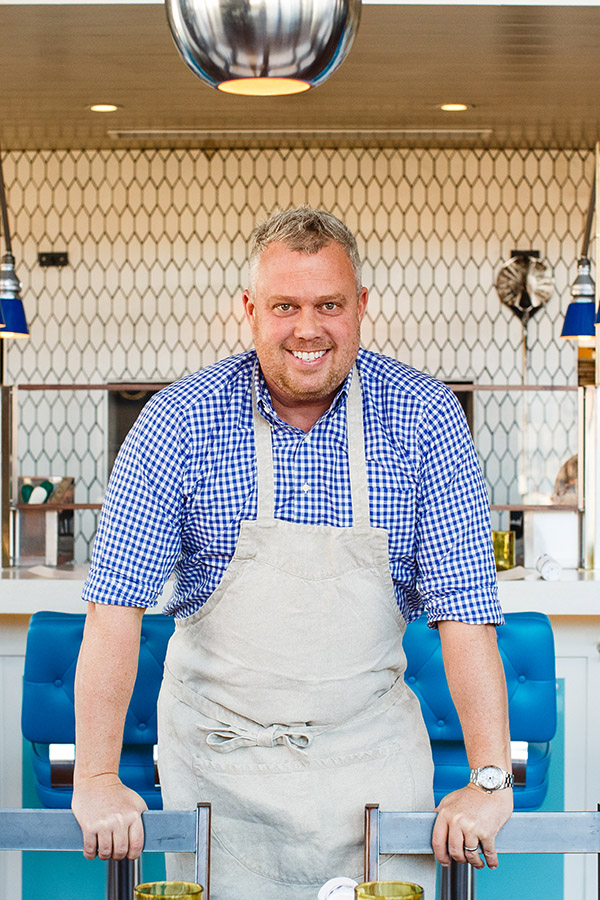 Billy Allin, Cakes & Ale
Following in the local and seasonal footsteps of other Atlanta pioneers, like Scott Peacock of the original Watershed, Billy Allin has made one of the strongest impacts on Atlanta's food community with his ultra farm-to-table restaurant Cakes & Ale in quirky Decatur. The intimate and welcoming space serves outrageously fresh food that's remarkable in its simplicity. No surprise considering the South Carolina-raised chef trained under Alice Waters, the ultimate trailblazer of the farm-to-table movement. Expect an ever-evolving rotation of vegetable-centric plates, primarily sourced from sustainable, organic Southern farms with an Italian accent. On the heels of Allin's success, he's also opened Proof Bakeshop, where all the breads and baked goods for all his restos are handmade from scratch daily, and Bread & Butterfly, easily the city's best French bistro. Make a reservation at Cakes & Ale.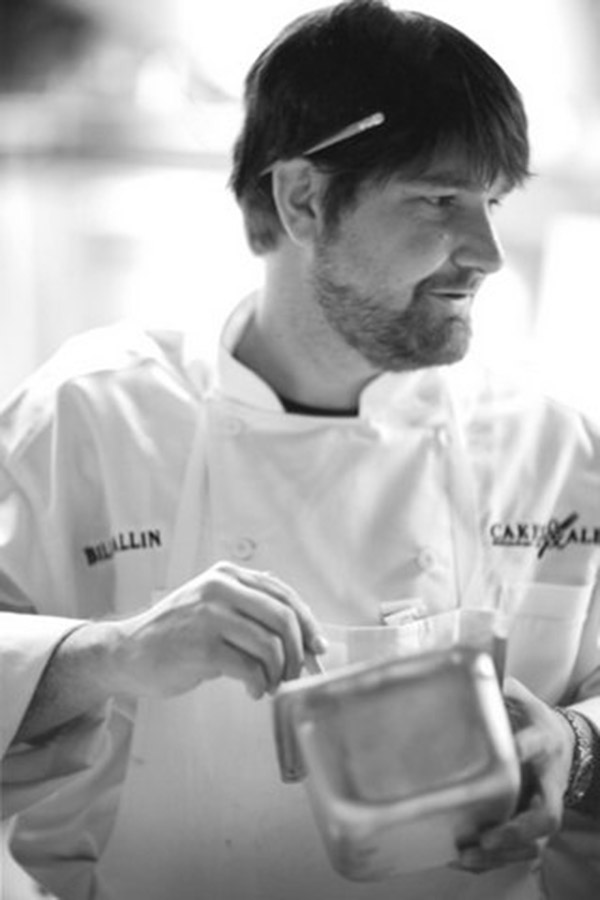 Who are your picks for the top Atlanta chefs past, present, and future? Let us know here or over on Facebook, G+, Instagram, Pinterest, or Twitter.
Kate Parham Kordsmeier is a freelance food and travel writer for more than 100 publications, the Atlanta Expert for About.com, and the author of Atlanta Chef'sTable: Extraordinary Recipes from the Big Peach. Follow her on Instagram and Twitter.